World breaking news today (September 10): Video of Chinese and Indian soldiers clash gone viral
World breaking news today (September 10): A short video of Chinese and Indian soldiers clash has gone viral. Meanwhile, No Putin-Trumo contacts are planned before the US elections, WHO says vaccine safety top priority, and gold price prediction also make headlines today.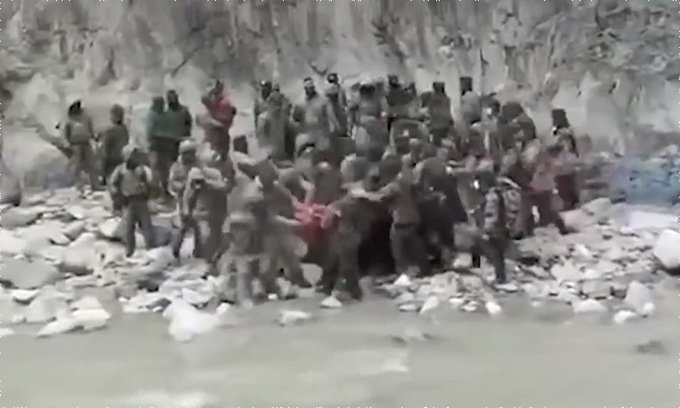 Chinese and Indian soldiers clashing close to a river (Photo: Captured)
Video of Chinese and Indian soldiers clash gone viral
The footage, which is first of its kind ever to appear online, shows soldiers clashing close to a river. A Chinese military source said the video, which first appeared online on Tuesday night, was genuine and that it was taken "a few months ago".
The person, who spoke on condition of anonymity, said the footage showed that the soldiers – by not using their firearms – had exercised restraint.
The footage showed the Chinese soldiers armed with sticks and riot shields. Some of the Indian soldiers had their rifles on their backs but did not fire them.
A watermark on the video, which has been viewed millions of times, suggests it was recorded on a Chinese phone.
A military analyst, who also asked not to be named, said he thought the clash seen in the video footage was probably not the one that happened on June 15, but rather an earlier one that happened along the Galwan River in May.
(Video: SCMP)
"Judging from their weapons, this video is an earlier clash, as we know the two sides only began to send in their better-equipped units after May," the person said.
The analyst said it was possible Beijing had released the film to show it had video evidence of the disputes that had taken place along the disputed border.
China and India have been engaged in a bitter border dispute since May, and since then have held a series of diplomatic and military talks to ease tensions. However, the situation intensified for the second time in a week on Monday when shots were fired during a stand-off at Pangong Tso, a high mountain lake.
Those clashes came after Chinese and Indian defence ministers met in Moscow on Friday. China's foreign minister, Wang Yi, is set to meet his Indian counterpart Subrahmanyam Jaishankar on the sidelines of the Shanghai Cooperation Organisation meeting in Moscow during a week-long trip to Russia that starts on Thursday, SCMP reported.
No Putin-Trumo contacts planned before the US elections
No contacts between Russian President Vladimir Putin and his US counterpart Donald Trump are planned before the November elections in the United States, but a phone call may take place if necessary, Kremlin spokesman Dmitry Peskov told TASS.
"So far, no conversation is planned. There is no reason to do so. But, as you know, they communicate quite often," Peskov said.
The spokesman said such talks are sometimes initiated by the Russian side, and sometimes by the US. "They arrange phone calls easily when needed," he added.
Putin and Trump had eight phone calls since the start of the year. Two of them were trilateral, as Saudi King Salman bin Abdulaziz Al Saud also joined those conversations.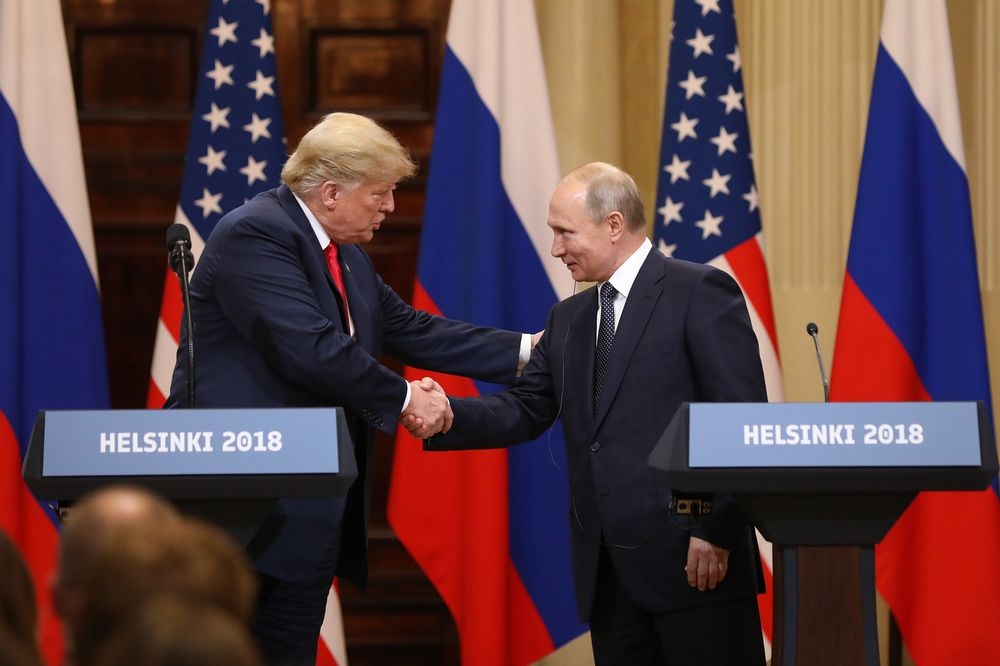 No contacts between Russian President Vladimir Putin and his US counterpart Donald Trump are planned before the November elections in the US (Photo: Bloomberg)
WHO says vaccine safety top priority
Safety of a prospective COVID-19 vaccine comes "first and foremost", the World Health Organization's chief scientist said on Wednesday, as a trial of a leading candidate from AstraZeneca was paused due to concerns over side effects.
Rollout of an effective vaccine is seen as a crucial step in helping battered economies recover from the coronavirus pandemic.
"Just because we talk about speed...it doesn't mean we start compromising or cutting corners on what would normally be assessed," Dr. Soumya Swaminathan said in a social media event.
"The process still has to follow through rules of the game. For drugs and vaccines which are given to people, you have to test their safety, first and foremost," she said.
WHO officials did not immediately respond directly to questions from Reuters over the move by AstraZeneca to pause global trials, including large late-stage trials, of its experimental coronavirus vaccine due to an unexplained illness in a study participant.
The vaccine, which AstraZeneca is developing with the University of Oxford, has previously been described by the WHO as probably the world's leading candidate and the most advanced in terms of development.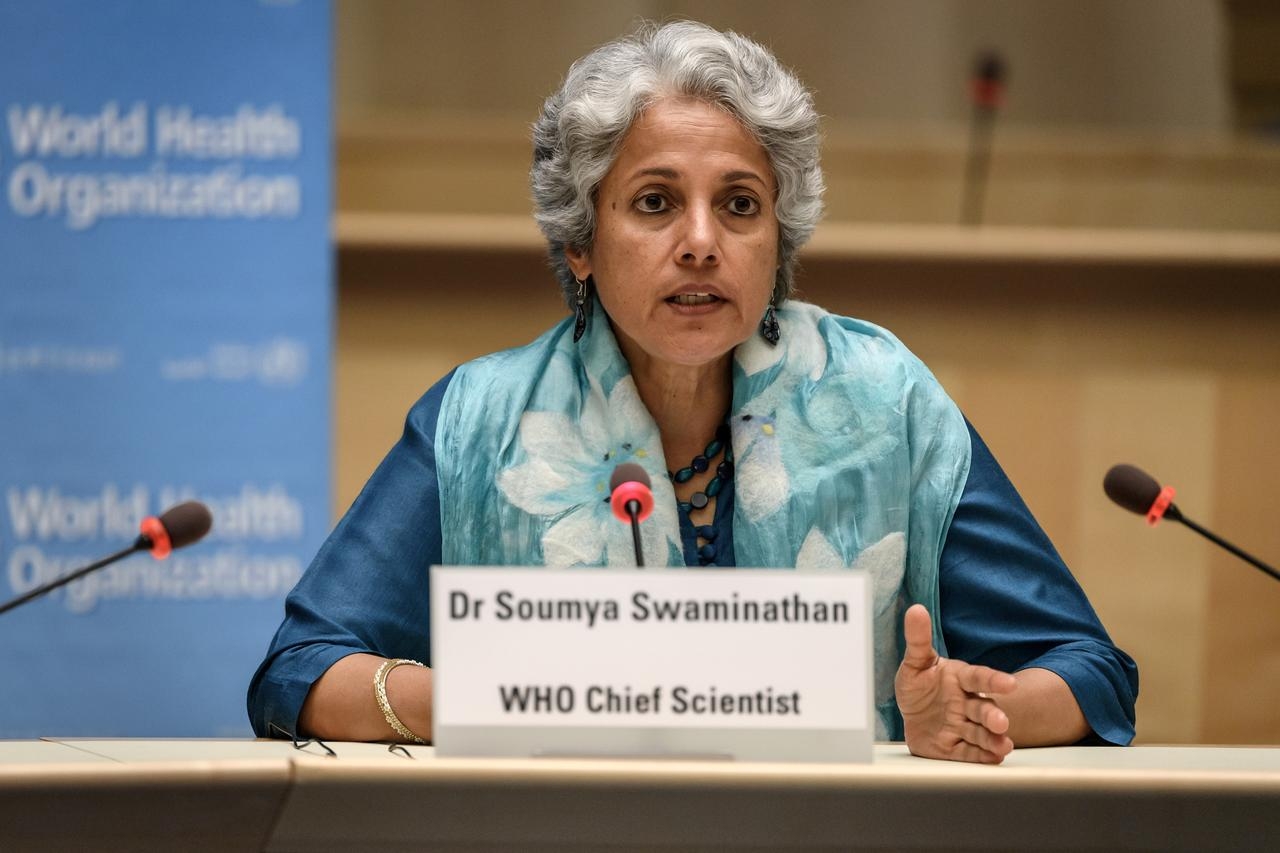 Dr. Soumya Swaminathan. WHO Chief Scientist (Photo: Reuters)
Gold Rise as the Dollar Falls and Brexit Concerns Rise
Gold prices edged higher on Wednesday as the dollar eased paving the way for higher gold prices. US yields moved higher as riskier assets such as equities rose, following Tuesday's hammering of stock prices. The Brexit fallout between the UK and the EU continued to widen which is helping to buoy safe-haven assets like gold.
Gold prices rebounded and edge through resistance near the 10-day moving average near 1,944. Prices bounced off of support on Wednesday which is seen near the 50-day moving average at 1,912. Medium-term negative momentum is decelerating as the MACD histogram is printing in the red with a rising trajectory which points to consolidation. Short-term momentum has turned positive as the fast stochastic generated a crossover buy signal. The relative strength index is moving sideways to higher which is a sign of accelerating positive momentum.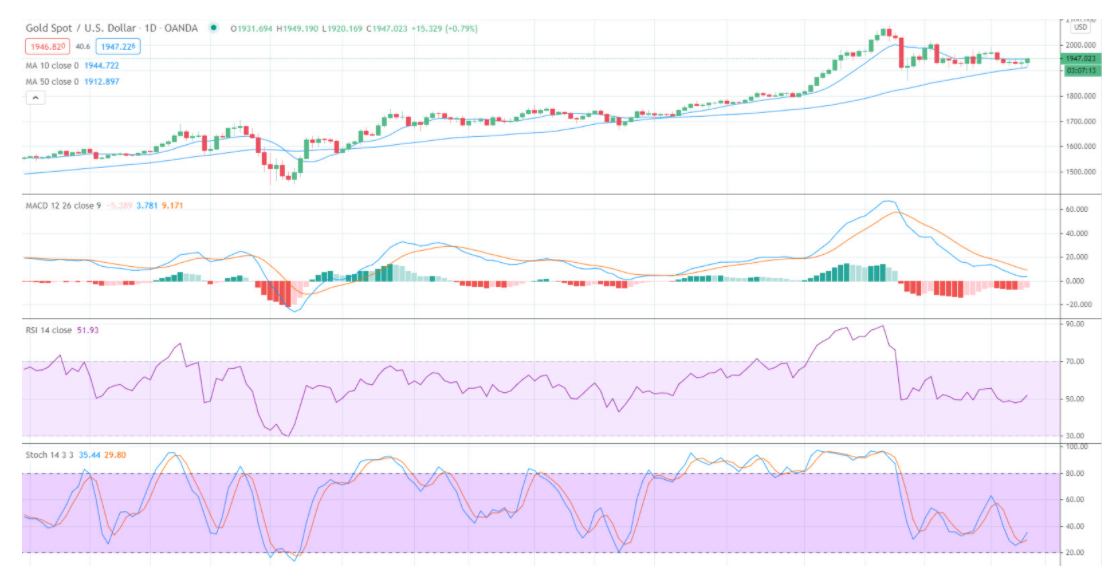 (Photo: FX Empire)
The gap between the EU and UK are widening. Reports say that two of the UK government's most senior legal advisors quit over professed plans to remove portions of the Brexit Withdrawal Agreement. More specifically, the UK plans to revoke its agreement to keep Northern Ireland aligned with EU customs rules. This is generating volatility in the UK markets and helping to buoy gold prices, FX Empire reported.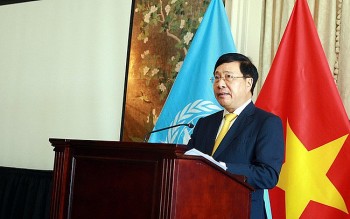 Friendship
Deputy Prime Minister Pham Binh Minh has asserted Vietnam's strong support for and commitment to the UN's role in leading and coordinating multilateral efforts to respond to global challenges.