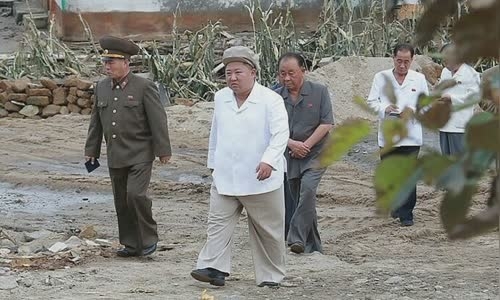 North Korean leader Kim Jong-un visited the area affected by Typhoon Maysak on September 5 (Photo: KCNA)
Kim Jong-un sent 12,000 party members to support flood areas
Kim Jong-un asked 12,000 members of the ruling party in Pyongyang to help revive two rural provinces severely affected by Typhoon Maysak.
According to Streamnews, in a two-page letter to members of the Labor Party in Pyongyang, Kim said about 12,000 party members in the capital will be sent to North Hamgyong and South Hamgyong to help overcome the consequences of the pre-term disaster.
"We cannot let many people in South Hamgyong and North Hamgyong take the vacation home without a home," Kim wrote in a letter posted today by the Rodong Sinmun party newspaper.
The North Korean leader visited the floodplain to observe the damage yesterday and hold a policy meeting on relief and recovery efforts.
Typhoon Maysak hit North Korea earlier this week, leaving more than 1,000 homes destroyed, public buildings and agricultural land flooded across North Hamgyong and South Hamgyong provinces.
Natural disasters can have a serious impact on North Korea due to aging infrastructure, and many bare hills, which increase the risk of flooding.
Rival groups square off at Kentucky Derby, Rochester police use tear gas
Armed police supporters and anti-racism demonstrators clashed in Louisville on Saturday before the Kentucky Derby horse race, while Rochester police used tear gas to disperse protesters, as discord in cities across the United States continued to simmer, as reported by Reuters.
In the afternoon, hundreds of protesters marched toward the Churchill Downs track in Lousiville chanting "No Justice, No Derby" - a nod to activists' calls to cancel the annual race, which was being held without spectators because of the coronavirus.
Separately, roughly 250 members of a Black militia group named NFAC that has protested against the police killings of Black people assembled outside Churchill Downs, all armed with long guns. NFAC leader John "Grandmaster Jay" Johnson taunted the officers standing guard in front of the track, but the group later retreated without incident.
Louisville has emerged as a key flashpoint in a summer of unrest because of outrage over the death of Breonna Taylor, a 26-year-old Black woman who was killed in March when the city's police burst into her apartment using a so-called "no-knock" arrest warrant that did not require them to announce themselves.
Sadiqa Reynolds, president of the Louisville Urban League, said that while the race was not canceled as hoped she believes demands of protesters, which include holding officers involved in Taylor's death accountable, were heard.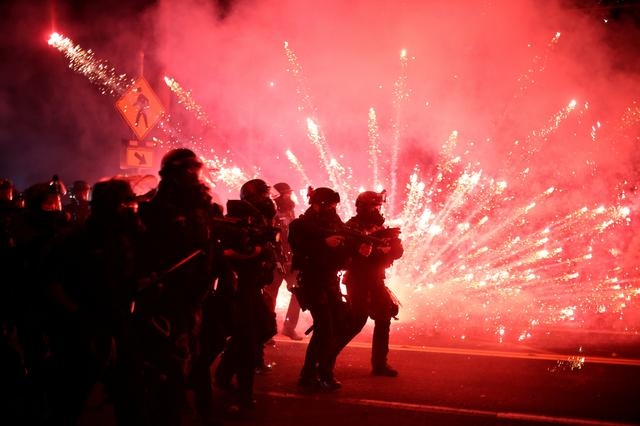 Armed police supporters and anti-racism demonstrators clashed in Louisville on Saturday before the Kentucky Derby horse race (Photo: Reuters)
Mexico runs out of death certificates as coronavirus death toll climbs
Health officials said Baja California, the State of Mexico and Mexico City began running out of the certificates two weeks ago, Fox News reported.
One million new certificates have been printed and are being distributed, they said. The certificates include special characteristics because falsification has been a problem in the past.
Mexico has suffered the fourth-highest level of COVID-19 deaths in the world. Only the U.S., Brazil and India have had more virus deaths.
On Friday, the number of confirmed cases in Mexico rose by 6,196 to 623,090, while deaths rose by 522 to 66,851. Cases appear to have plateaued and are no longer decreasing. Testing in Mexico has lagged.
Mexico's death toll from the disease may be an undercount, according to reports.
New government figures show deaths in Mexico from March to August from all causes were 122,765 more than what would be expected in a normal year, Bloomberg News reported.
Funerals are being delayed because of the lack of death certificates, The Wall Sreet Journal reported.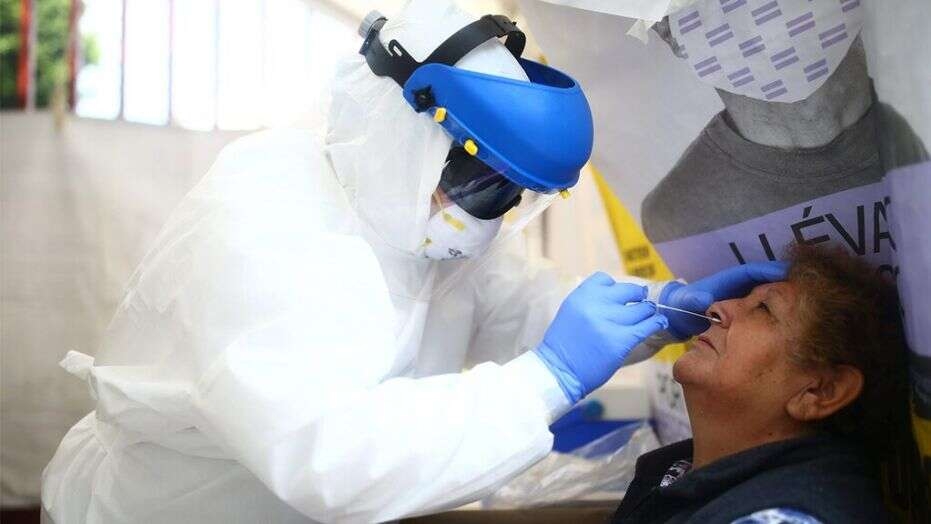 Mexico runs out of death certificates as coronavirus death toll climbs (Photo: Fox News)
Tesla could be the most dangerous stock on Wall Street
Tesla shares may be up 400% this year, but one investment researcher is sounding the alarm on the stock.
New Constructs CEO David Trainer calls Tesla the most dangerous stock on Wall Street and says the fundamentals do not support such a high price and valuation, CNBC reported.
He notes that the stock price is implying anywhere from a 40% to 110% market share based upon the average selling price. At its current average selling price of $57,000 and assuming 10.9 million car sales by 2030, that implies 42% market share, Trainer says. Tesla trades at 159 times forward earnings.
He adds that its recent stock split could also prove dangerous to new investors getting into the stock.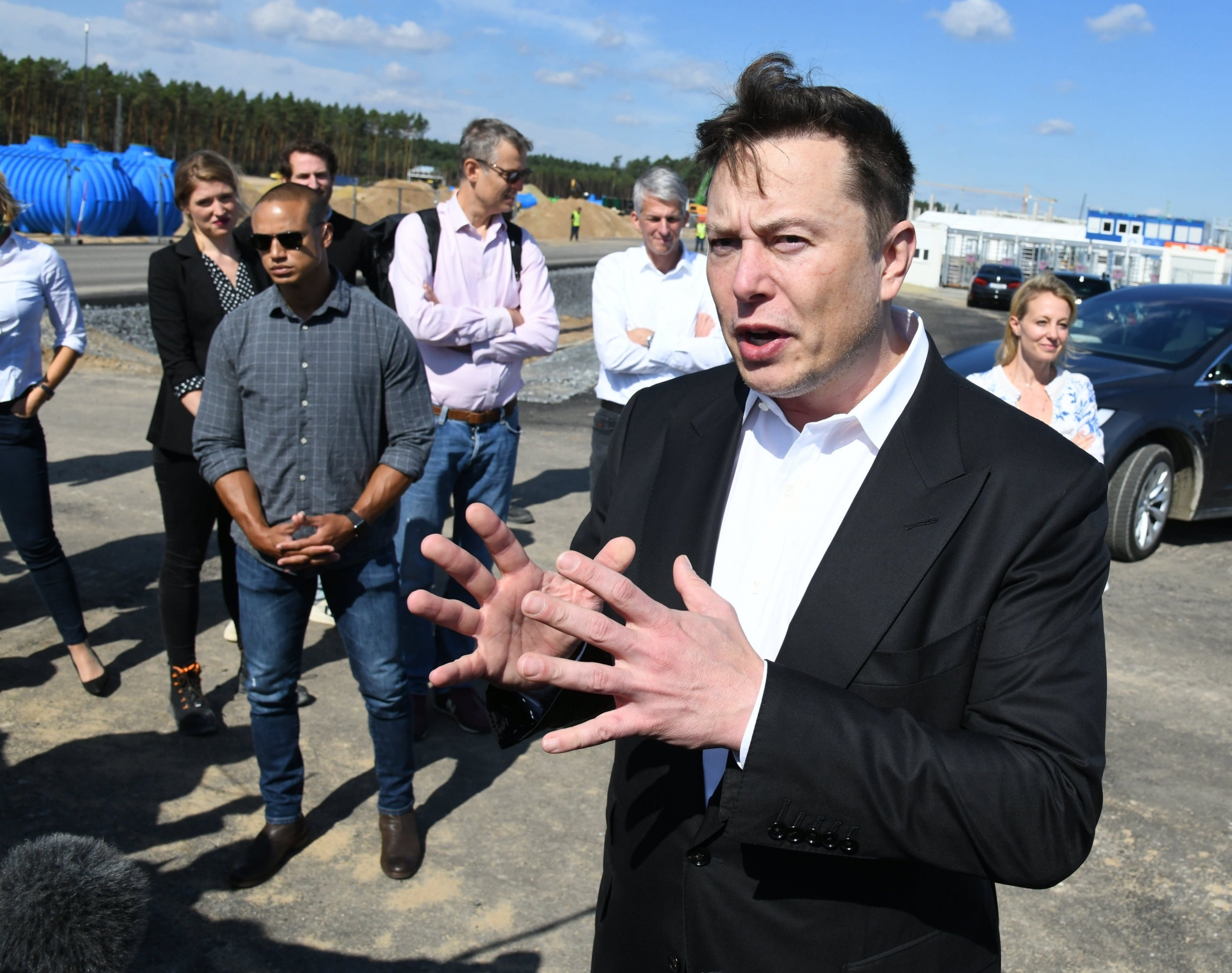 New Constructs CEO David Trainer (Photo: CNBC)
Tesla split its stock five to one on August 31 – shares rallied 12% on the session. However, the stock ended last week down more than 5% after the company's largest outside shareholder Ballie Gifford trimmed its stake. The stock was also caught up in a broader sell-off that punished some of the market's high momentum names.
A more realistic valuation, says Trainer, would be far lower than current levels.
Trainer does credit Tesla CEO Elon Musk and the company for accelerating the trend and making electric vehicles more mainstream. A focus on fundamentals, though, makes Tesla a no-touch for him.
Jasmine Le