Year-end Fun Activities in Ho Chi Minh City
Try out these fun HCMC-based activies before the busy holiday season.
Thanks to its cultural diversity, Ho Chi Minh City is always a destination that attracts tourists who want to find new places to eat and drink. The end of the year is called the festival season, which is also a suitable time to explore this dynamic, culturally diverse city.
Visitors can take a stroll at the weekend fair, visit Christmas-themed shops and cafes, chill at a Spanish restaurant, or spend time at workshops to craft a cute souvenir or two. For reference, visitors can participate in the following activities:
Enjoy the delicious cuisine
There is no shortage of common places to eat in Ho Chi Minh City, but finding a dining space suitable for the festive season at the end of the year is not easy. Visitors can visit Tomatito Saigon. This is a typical Spanish diner that specializes in tapas. The space here is also suitable for the year-end occasion with red walls, and charming red lights.
The owner of this restaurant is a Spaniard, so the culture of this country is reflected not only in the food but also in the service, and the small decorations. Not only suitable for the festive season, but this is also the right place to enjoy the upcoming World Cup matches. This restaurant usually closes late, has a large space, and many large windows. The owner also arranges screens to serve football fans.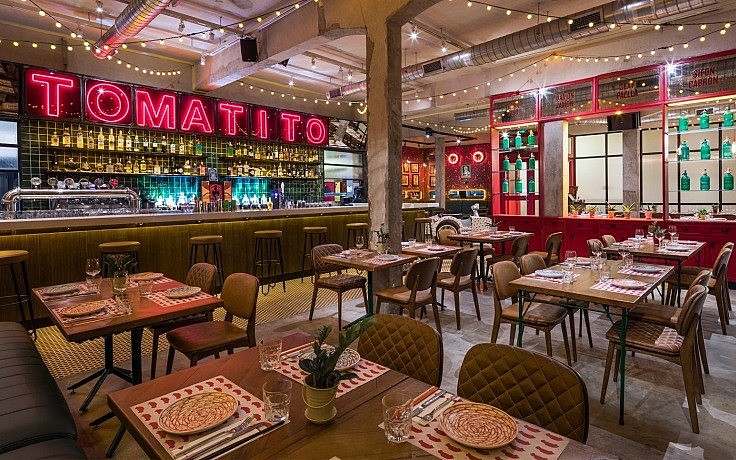 Photo: asochlef.net
Another place to watch the World Cup, with good beer, and garden space is the Belgica bar in Thao Dien. The bar serves a variety of craft beer with many flavors - indispensable for football matches.
Although it is a beer bar, the atmosphere here is quite "chill" with a garden and many pots of plants, flowers of all sizes, and comfortable rattan chairs. The food here is mainly Mediterranean-style dishes, suitable for diners who like European dishes.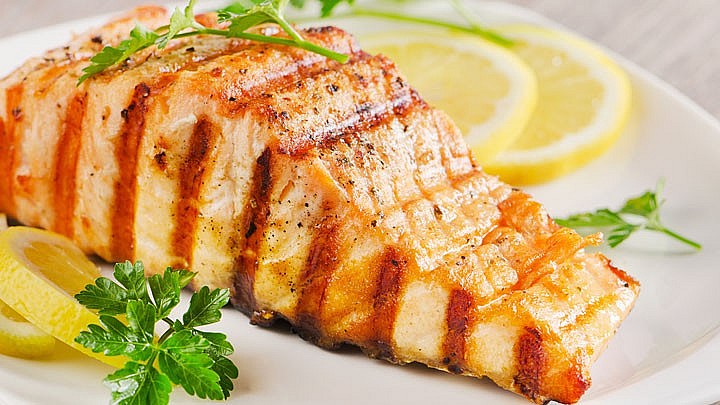 Photo: vinatai.mobi
Instead of going to luxury restaurants, visitors can find a European restaurant hiding in an alley to feel the cultural immersion. Jcat is such a place. This restaurant is located deep in a small alley in District 10. It specializes in serving French dishes. The best dishes of this restaurant are grilled cheese salmon, foie gras pate, and some dishes with truffle mushrooms. This restaurant is small and cozy, perfect for a Christmas date. Because it is located in an alley, the space is small, and the food here is also cheaper than in many other European restaurants. If visitors are planning to dine in Jcat, they should book early as it closes at 21:00 p.m.
Party at bars
Bars seem to have little to do with the festive season in Ho Chi Minh City. However, to feel the nightlife of the city that does not sleep, visitors should go to the bars.
As an indispensable part of the night tourism industry, the bars in Ho Chi Minh City are countless. Recently, gastro bars are very popular with young customers. Among them, there are a few Korean-style gastro bars.
These bars often have a lively atmosphere, are decorated with many neon lights, and loud music, have a DJ, and serve a variety of drinks, suitable for groups of guests who want to eat and party. Visitors can refer to Sochy Gastropub. This is a Korean-style bar with futuristic decor and upbeat music.
In addition to drinks and cocktails, the food here is quite diverse, mainly Korean-style grilled dishes such as grilled beef, chicken with cheese sauce, and grilled ribs. From the outside, it's a striking block, perfectly easy to find.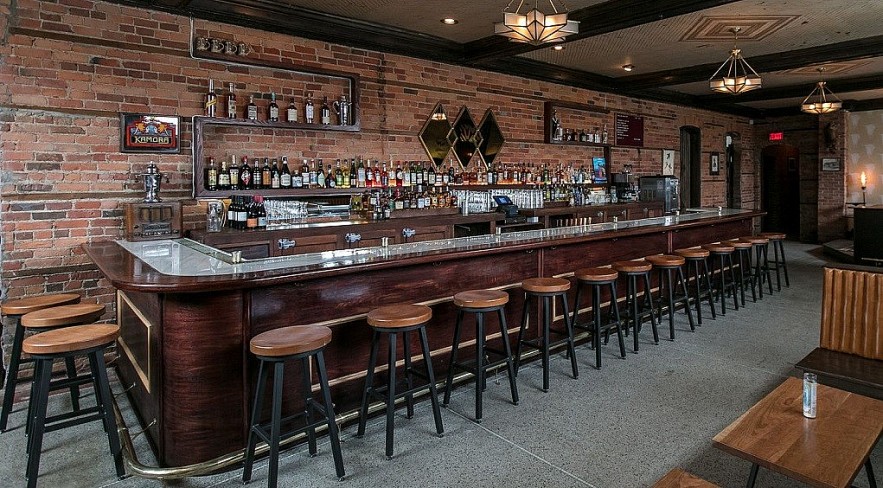 Photo: Custom cuisine
The opposite of the gastro bars is the hidden cocktail bars. They are small, play soft music, and focus on the privacy of guests. Guests can head to the cocktail bar after a meal, chat gently with friends, drink wine and see the city.
One hidden bar suggestion is Emme. It is located on the 2nd floor of an old building. The surrounding landscape is quite dark. Guests need to ring the doorbell to enter.
Behind the door is a small and cozy bar. Pictures, handwritten letters, and soft music fill this place with romance. The most beautiful corner of this place is the table with a view overlooking Ham Nghi street, the scene is gentle but no less exciting.
Guests can try Cheers Darlin. The drink has many layers of flavor, converging both the comforting sweetness, and the sourness of berries, and the bit of bitterness like the difficulties and challenges we have to go through in life.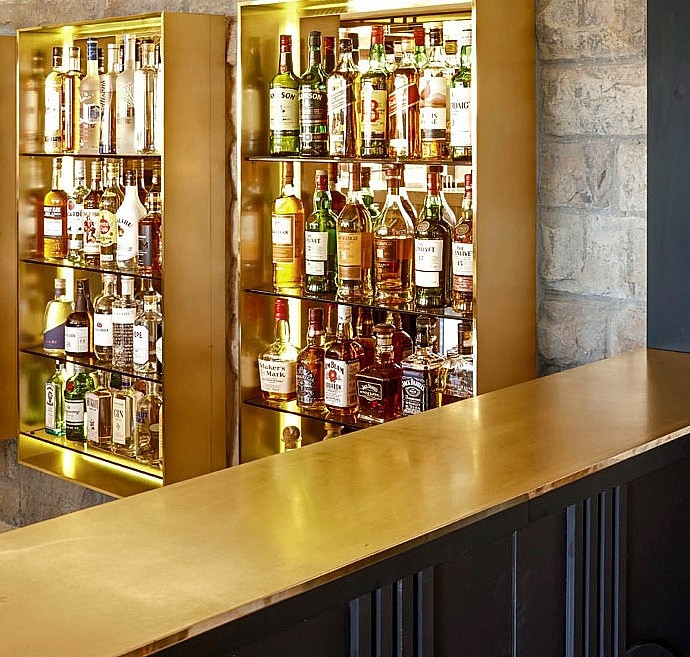 Photo: Interiorzine
Make memories
In addition to dining, visitors can leisurely stroll the streets, shop, participate in workshops and bring back souvenirs. They can choose an end-of-year theme workshop such as punch needle. A warm woolen handmade item is suitable for a gift or home decoration at the end of the year.
Embroidered wool has many levels and does not require too much technique. In Ho Chi Minh City, there are few workshops for embroidery. Visitors can refer to Ponkan Studio, which specializes in opening punch needle workshops. They need to book in advance as the workshops are limited in the number of participants.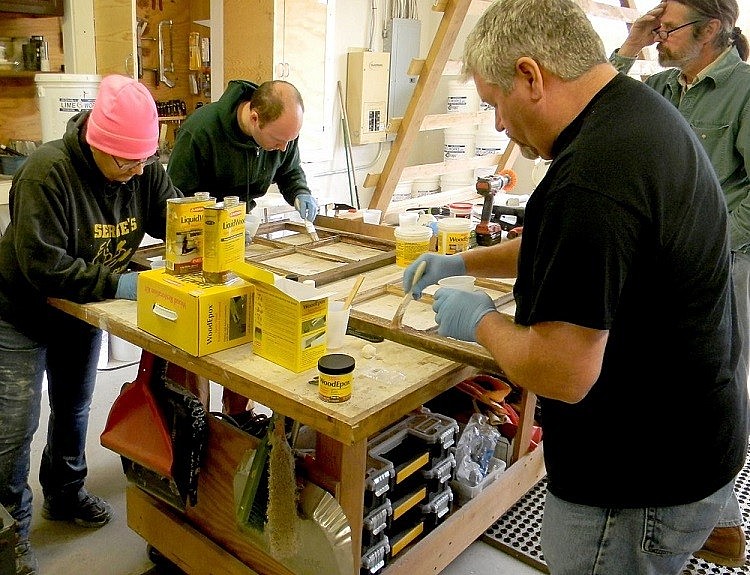 Photo: Limeworks
Another suitable activity during the festive season is to visit the decoration shops. Visitors can buy pine trees, string lights, and candles for home decoration as gifts. Vesta Lifestyle & Gifts shop (Ngo Quang Huy Street, Thao Dien), with its airy, bright space and very neat layout, is an ideal destination.
Here, all products are designed and manufactured exclusively and are environmentally friendly. If visitors take the time to explore, they may be able to buy some rare items such as boho-style pearls, wooden reindeer, round mirrors, or wooden beads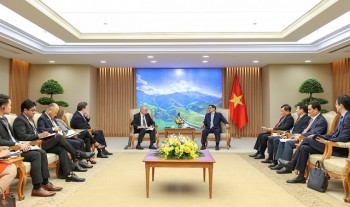 National
Vietnam News Today (Dec. 6): Vietnam records 427 new Covid-19 cases on December 5; PM hosts USABC, US corporation leaders in Hanoi; Proper investment needed to develop night-time economy; Vietnam welcomes New Zealand investors for win-win partnership.