Zhishan Aims to Improve Children's Reading Culture
By building libraries and gift books to school, Taiwan's Zhishan Foundation is providing for Vietnamese children.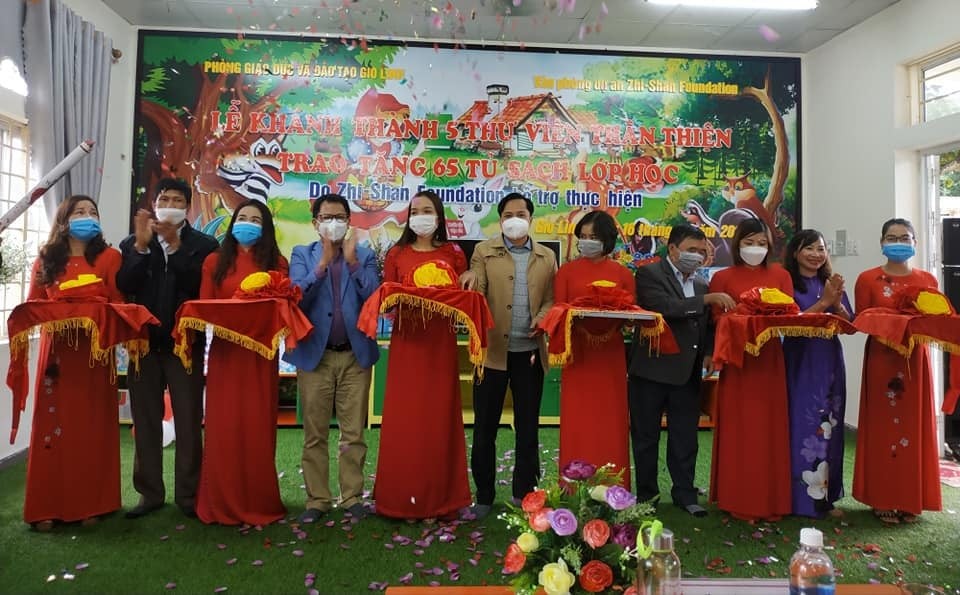 A new library has been inaugurated at a school in Gio Linh district, Quang Tri province. Photo: Zhishan
The project office of Taiwan's Zhishan Foundation recently cooperated with the Department of Education and Training of Gio Linh district, Quang Tri province to hold the inauguration ceremony of five friendly libraries and donate 65 bookcases for schools in the district.
The total support value is VND 405 million (US$ 17.600). In addition to the project funding, the schools have reciprocated VND 250 million to renovate space, decorate and buy bookshelves, creating a vibrant space for kids to read.
In March 2021, after a field visit to the friendly library model and reading activities at schools in Phu Loc district, Thua Thien Hue province sponsored by Zhishan Foundation, Gio Linh District Department of Education and Training has submitted a proposal for Zhishan to build a friendly reading environment and an effective method of organizing reading activities in the district.
After a period of the actual survey, unifying the implementation process, in June 2021, Zhishan had decided to support the construction of five friendly libraries and donated 65 bookcases to six primary schools and junior high schools in Gio Linh district.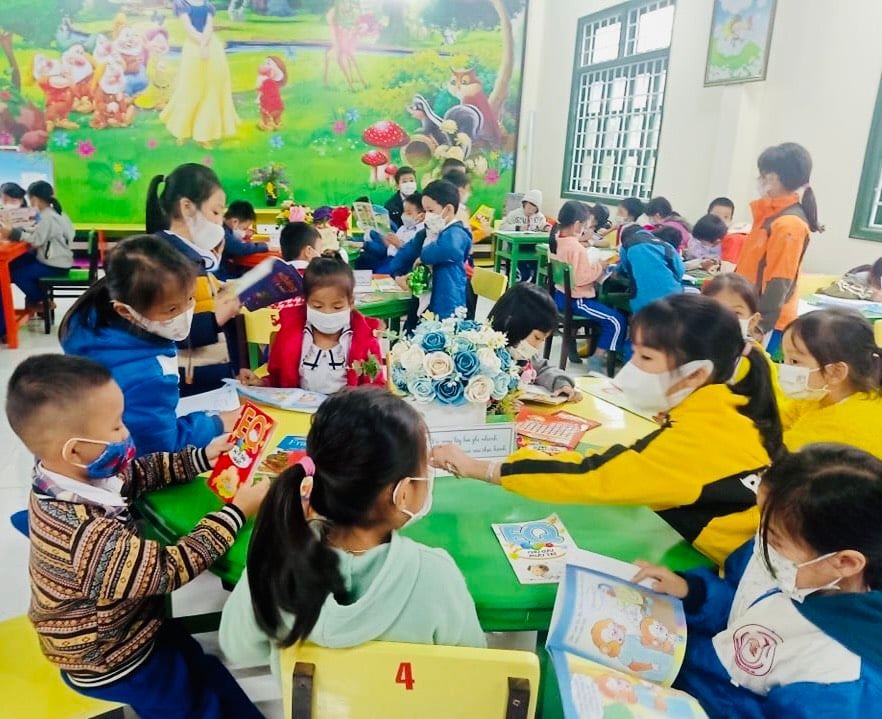 Each bookcase has books of all genres, carefully selected by the Zhishan Foundation staff from reputable publishers.
During the implementation of the project, despite being severely affected by the Covid-19 pandemic, but with the high determination of the Department of Education and Training and the benefiting schools, by early November 2021, the constructions have been completed. In the coming time, Zhishan will continue to accompany the schools to effectively organize reading activities, contributing to improving the quality of teaching and learning in the school.
In recognition of his contribution to building a friendly library and developing the reading movement in Gio Linh district, on this occasion, the Chairman of the district People's Committee awarded the Certificate of Merit to Hoang Trong Thuy, head of the project office of Zhishan Foundation in Vietnam.
Most recently, in October, 80 classroom bookshelves sponsored by Zhishan had been transfer to five primary schools in Tu Nghia district - Quang Ngai province with the assistance of the Quang Ngai Provincial Children's Fund.
In the same month, the inauguration ceremony of three libraries for schools in Phong Dien district of Thua Thien Hue, funded by the Zhishan Foundation and Chi Thien Fund, took place in the joy and excitement of teachers and students.
On this occasion, Zhishan jointly donated 71 classrooms worth VND 175 million to five primary schools in the district and will soon support schools to organize effective reading activities at schools.
Chi Thien Fund also awarded 50 scholarships to students in the district, the total funding this time is VND 155 million.
The project "Make friends with books" has been implemented by Zhishan Foundation since 2008, so far has supported 296 schools in Thua Thien Hue, Quang Tri, Quang Binh, Ha Tinh, Nghe An and Quang Ngai provinces, build a friendly library and classroom bookcases and organize reading activities.
Particularly in Quang Tri, Zhishan started supporting schools in 2018. To date the project has supported 10 elementary, middle and high schools in Hai Lang and Vinh Linh, Gio Linh, Dakrong districts build a friendly library and organize reading activities, with nearly 7,000 students benefiting.
In 2018, with effective contributions to reading activities in Vietnam, Zhishan Foundation was honored to be the only unit including collectives and individuals awarded "Development of reading culture Award" by the Ministry of Culture, Sports and Tourism.
Apart from building libraries, in early November, the foundation also supported the cost of buying kitchen tools for Gio Chau kindergarten with a total cost of VND 22.8 million to to facilitate the organization of semi-boarding activities and provide hot meals for children here.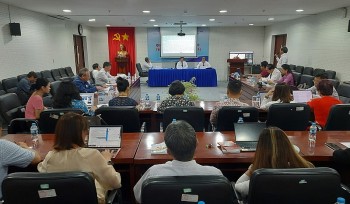 Friendship
The Vietnam - India Friendship Association's Ho Chi Minh City branch, the Ho Chi Minh City Union of Friendship Organizations (HUFO) and the Southern Institute of Social Sciences on March 21 held a scientific seminar themed "Vietnam - India relationship: tradition and present".