Zodiac Love Horoscope for July 3: Astrological Prediction for Leo, Virgo and other Signs
Harmony comes when we stop talking long enough to listen and remind those we care about just how important they are. Keep reading to find out how to find your true love and protect the love you have! Get your own personal reading below.
Aries
Perhaps it is a lack of vision by you or your partner (current or prospective) that creates an emotional problem. The current astral configuration implies that due to a barrier that seems to have developed between you, you are finding it more difficult to communicate in general. One of you needs to get the ball rolling and just start that conversation so the situation can be healed.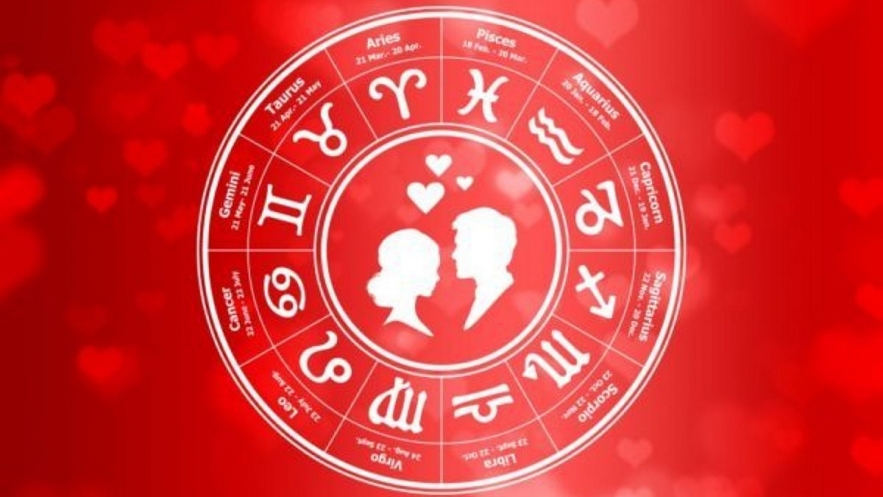 Zodiac Love Horoscope for July 2: Astrological Prediction for Leo, Virgo, and other Signs
Taurus
Today's aspect may encourage you to make a profound decision and one that could revolutionize your love life. If you have been acutely aware of heading down the wrong track, but have so far lacked the willpower to do anything about this, then you could find that you seem to draw on hidden resources that suddenly make you very determined.
Gemini
Life is for living, and you could do a lot of this today, with the current astral alignment. If you have found yourself resisting the urge to tell a loved one exactly how you feel, then you will discover that today, in stark contrast, you want to shout it from the rooftops and let everyone know. Your reluctance to share vanishes in a powerful surge of deep emotion.
Cancer
Today's aspect at play could mean that a special connection, either through professional or personal contacts, could turn out to be more than you bargained for. If you have been wondering if you would ever meet someone who seemed to share your thoughts, ideas, and ideals, then you may need to look no farther. This is a very powerful indication that your dreamboat has arrived.
Leo
Love and romance could become very intense, with today's celestial energy. If you have been hovering between two relationships, perhaps not having fully let go of one, and neither has totally embraced the other, then you could feel the need to get this sorted out. It is really a question of letting go of the old completely so that the new can enter your life.
Virgo
The planetary alignment could stir a few things up in your love life, especially if you have become too complacent recently. If you and your partner (current or prospective) have been in need of a challenge that will enable you to work together and pool your resources, then you may find you are offered a real opportunity that could seem like the answer to a dream. Go for it!
Libra
If you feel that you are going to have to make the best of a bad job as far as a certain conversation goes, then you may be in for a surprise. The planetary energies may indicate that the whole thing could be more formal than you imagined, but that doesn't mean you can't enjoy yourself. Just relax and you'll be surprised at what fun you can have.
Scorpio
The current planetary alignment gives you the chance to get serious with your love interest, but not without much reflection on whether you are doing the right thing. It could be that you have wanted to raise the subject of a deeper commitment for some time but have been waiting for the right mood. You have a chance today, but don't let fear get the better of you.
Sagittarius
If you have spent a lot of time with your love interest recently doing all kinds of things together, then the current astral energy could indicate that it may be helpful to both of you to spend some time alone. You can recharge your batteries and reconnect to your own deeper needs and feelings. Then when you meet again you will feel refreshed and revitalized.
Capricorn
The current astral energy may incline you to take an overly pessimistic view of your current relationship situation today. If you have been looking for that perfect love, and have so far not had any luck, then you could begin to think that it is becoming hopeless. However, this mood is only a passing phase, so look to the future and retain your high expectations. Don't give up.
Aquarius
Just because you are feeling quiet and thoughtful, doesn't mean that you have to dress in black or gray clothes and wear a pensive face when you see your current love interest in person or virtually this evening. The current astral atmosphere indicates that others may be feeling the same. So, try wearing warm and cheery colors and your brightest smile, and one special person is sure to be impressed, much to your joy!
Pisces
The celestial energy encourages you to take some time out of your busy schedule and spend a few hours alone catching up with yourself. The events of the past few weeks in terms of your relationships have been hectic, and a chance to review all that has happened would help you to plan your next steps, so that both you and your new partner benefit.