10 Best Podcasts of 2021
Listening to podcasts is probably a habit of highly effective people, what have you been listening in 2021?
Chippendales, an infamous Hollywood disaster, the pursuit for the best pasta shape, and the early aftermath of 9/11 are just a few of the shows worth watching.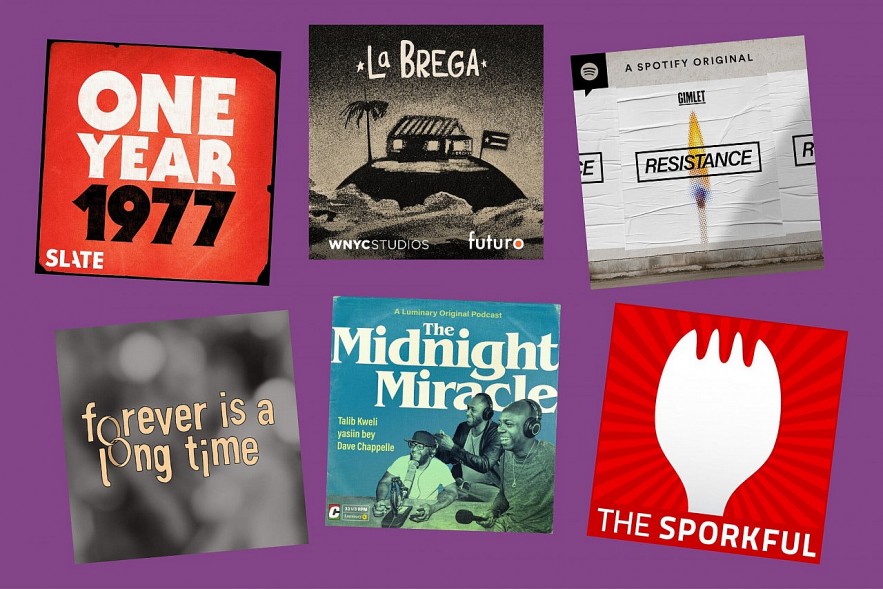 Photo: NYTimes
9/12 from Pineapple Street Studios
It's difficult to say something new about September 11th, which is why Dan Taberski's bold and beautifully reported series ("Missing Richard Simmons," "Running from Cops") is such a compelling listen. In August 2001, a crew of reality-show competitors set sail on a six-week cruise with an 18th-century theme.
The sailors' limited capacity to interact with the outside world prevented them from establishing hard impressions of the attacks at first, a condition of innocence that Taberski seeks to restore.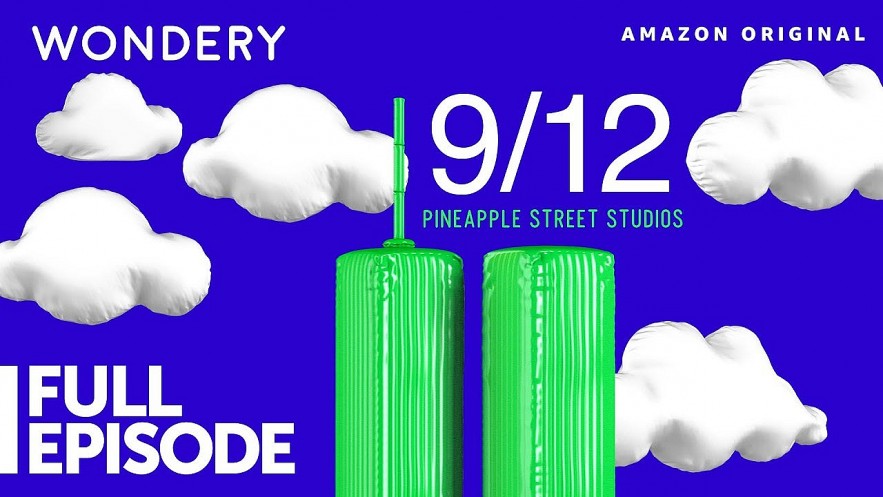 9/12 from Pineapple Street Studios. Photo: Youtube
9/12, which is backed by a stunning score by jazz composer Daniel Herskedal, uses little-known stories from the "War on Terror" years (a Pakistani grocery store owner in Brooklyn who advocates for his detained and desperate neighbors; The Onion staff versus an anti-humor climate) to question what it all meant.
Forever Is a Long Time by Ian Coss
The five-part meditation on the impossibility of lifetime commitment by Ian Coss couldn't have been more personal.
He interviewed divorced members of his family and their former spouses about why their marriages fell apart, motivated by residual misgivings about his own marriage's stability.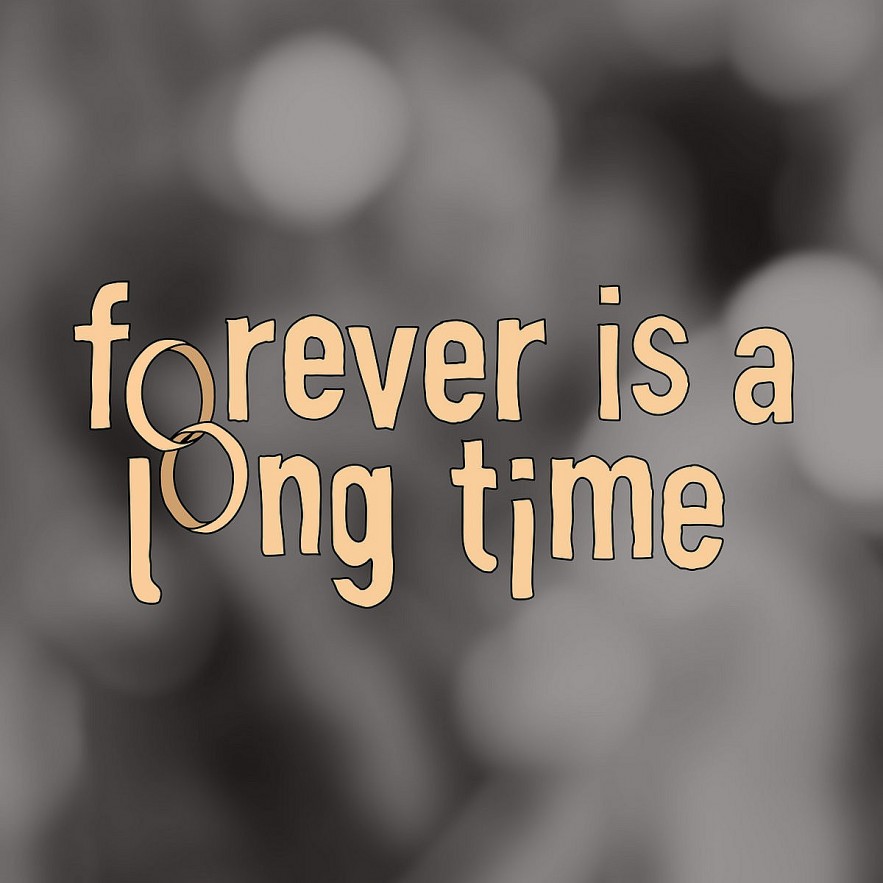 Forever Is a Long Time by Ian Coss. Photo: Ian Coss
From beginning to end, each episode portrays a distinct love tale, with Coss accumulating evidence like a single-minded investigator.
The details he unearths — and then set to music in an original song inspired by the pair at the end of each episode — represent the inextricable intricacies of human intimacy.
La Brega from WNYC Studios
"La Brega" loosely translated as "the hustle" or "the struggle," is a point of common history and departure in this sprawling tale collection and love letter to Puerto Rico.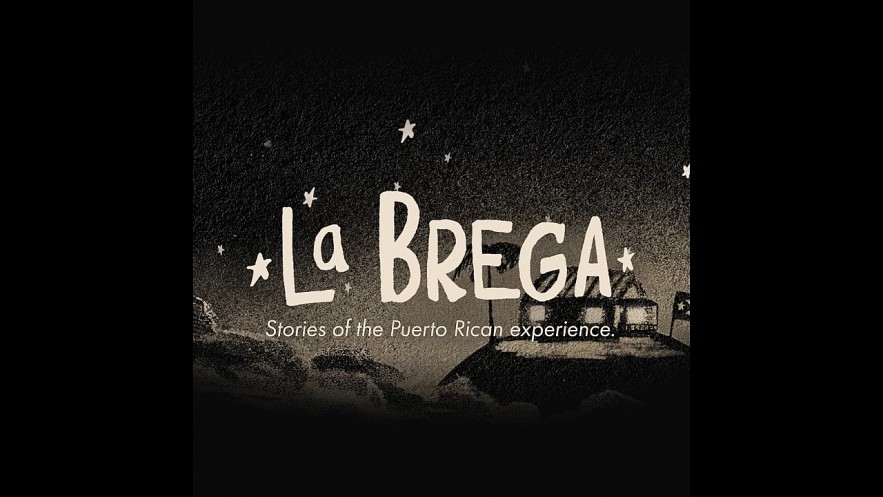 "La Brega" creates a transporting sense of place. Photo: Youtube
Each episode of La Brega, hosted by Alana Casanova-Burgess and produced in English and Spanish by a collection of Puerto Rican journalists, produces a transporting feeling of the place.
Many of the stories of pothole fillers, political activists, and basketball stars who navigate their own versions of the battle, many of which date back to the very idea of a self-governing area in the United States, are rich and under-examined American history.
The Midnight Miracle from Luminary
This star-studded talk program from Dave Chappelle, Yasiin Bey, and Talib Kweli is much more than a celebrity podcast.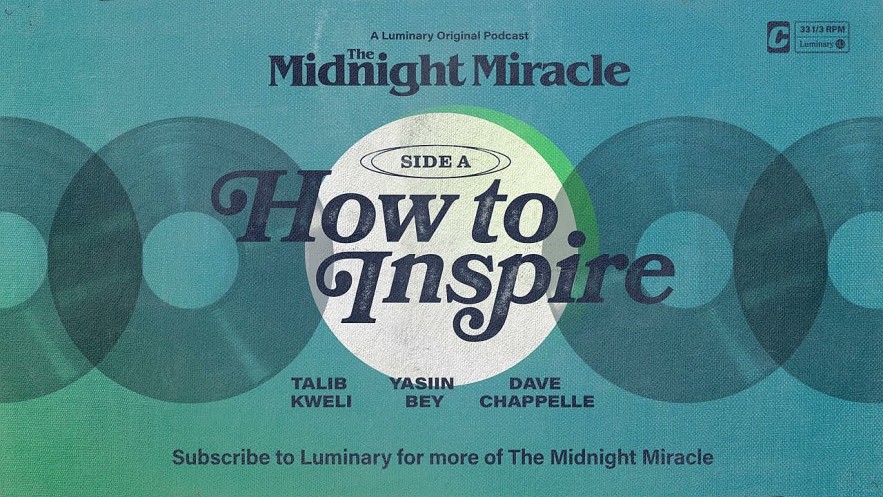 The Midnight Miracle from Luminary. Photo: Youtube
It's sound-rich, surprising, and nearly hypnotic. The three hosts, who have been friends and partners for years, are joined by a rotating cast of amusing and insightful guests (David Letterman, Chris Rock, Jon Stewart) who wax eloquently on topics ranging from art to philosophy to politics.
It feels like the world's most engaging dinner party thanks to inventive sound design, in which voices and scoring effortlessly join and exit the central topic.
One Year: 1977 from Slate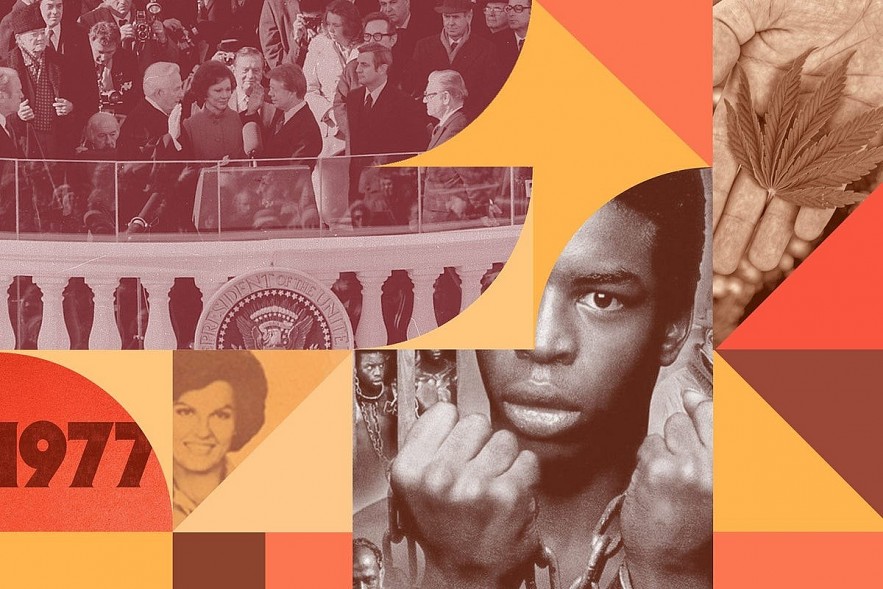 One Year: 1977 from Slate. Photo: Youtube
One Year, produced and hosted by Josh Levin, a former host of Slow Burn takes the forensic historical lens of that show and zooms in and out, seeking to depict a year of life in America by focusing on its particular icons, manias, and controversies.
As with all good history, the most chilling events — such as one about a quack cancer treatment that became a lethal phenomenon among celebrities and science skeptics — ring eerily true today.
The Plot Thickens: The Devil's Candy from TCM
The Plot Thickens: The Devil's Candy from TCM. Photo: Youtube
To create this audio adaption of Julie Salamon's famous book The Devil's Candy, she found a wealth of half-forgotten cassette recordings.
The novel, which was initially released in 1991, depicted the tragic production of Brian De Palma's "The Bonfire of the Vanities," while the podcast immerses listeners in the action.
On-set interviews with De Palma, Tom Hanks, Bruce Willis, Melanie Griffith, and a small army of assistants and craftspeople resuscitate a doomed attempt to combine high art with frantic business.
Resistance from Gimlet
Resistance, which emerged in the aftermath of the global Black Lives Matter rallies in the summer of 2020, is more focused on smaller-scale revolutions.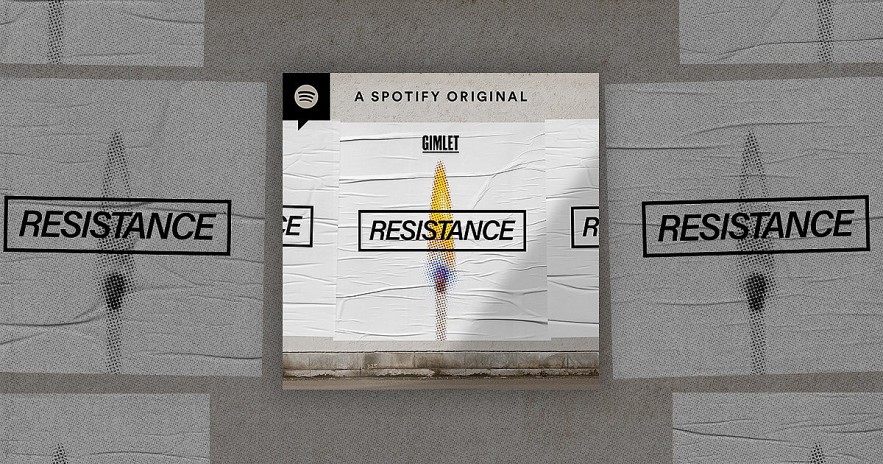 Resistance from Gimlet. Photo: Gimlet media
Saidu Tejan-Thomas Jr., the host, and producer-reporters Salifu Sesay Mack, Bethel Habte, and Aaron Randle look for hard-to-shake stories in the situations that drive people off the tramlines of their daily lives.
In one episode, a woman fights to release her convicted partner and co-parent, and another, the pillage of an early 20th-century refuge for the Black bathers of Manhattan Beach, lesser-known miscarriages of justice are made personal and visceral.
Rough Translation: Home/Front" from NPR
The most recent season of Gregory Warner's podcast Rough Translation which explores how cultural conflicts around the world parallel and reinterprets our own, focuses solely on an American schism: the "Civ-Mil divide" between civilians and those who fight on their behalf in the military.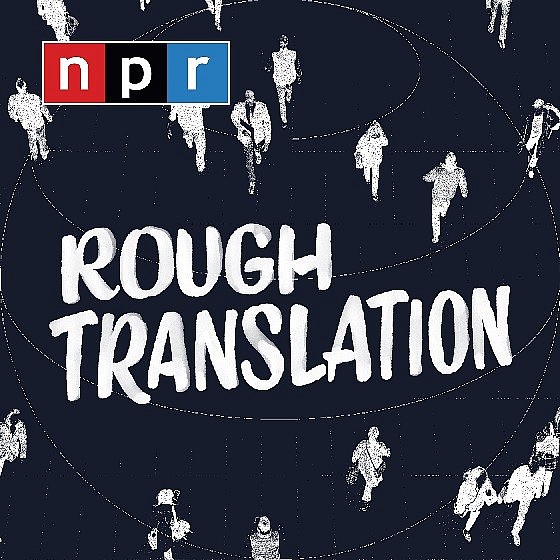 Rough Translation: Home/Front" from NPR. Photo: NPR
NPR's longstanding veterans correspondent, Quil Lawrence, demonstrates how this binary obscures truly human gestures of kindness and sacrifice on all sides.
Alicia and Matt Lammers' civ-mil marriage breaks under the weight of compounding pain, and Marla Ruzicka, an effervescent humanitarian worker who transformed the way the Pentagon handles civilian fatalities, are among the fascinating personalities captured by his patient eye and ear.
The Sporkful: Mission ImPASTAble from Stitcher
Dan Pashman, a long-time food critic and host of The Sporkful has spent most of his career fantasizing about something most people would never consider: the ideal pasta shape.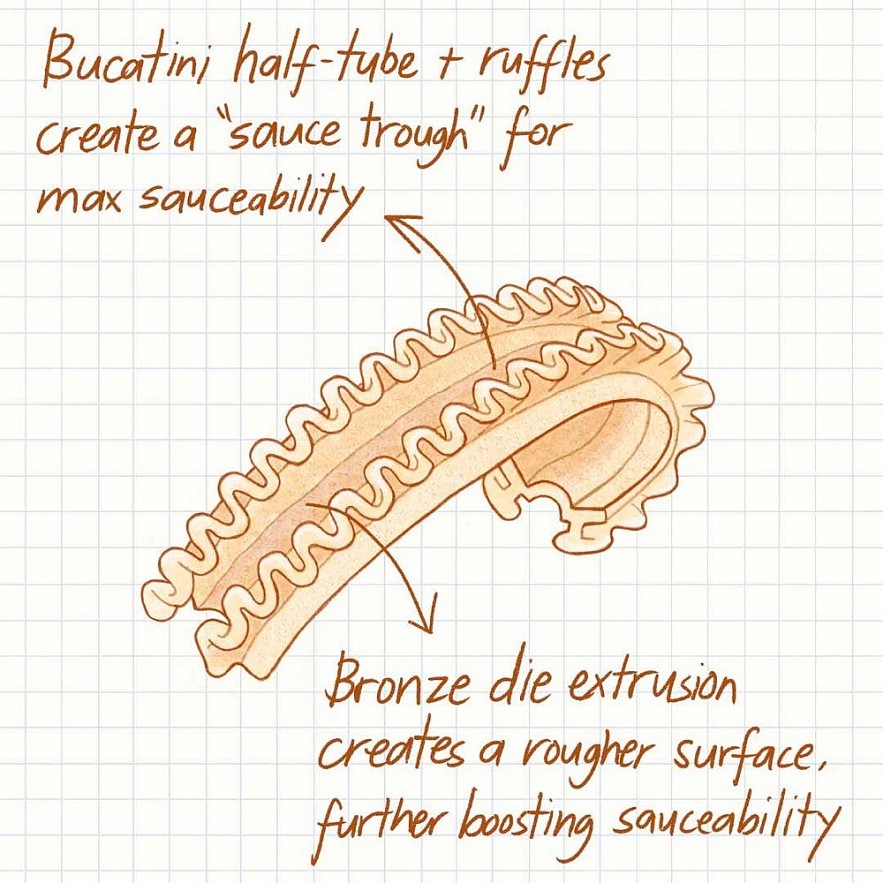 Photo: Dan Pashman
His three-year journey to not only create but also manufacture that shape (he doesn't believe it exists, and he might persuade you) unfolds like the overachieving love child of previous audio capers like "Radiolab," "StartUp," and "Planet Money."
Anyone who has ever tried to develop a hit — edible or otherwise — will recognize Pashman's emotional roller coaster.
Welcome to Your Fantasy" from Pineapple Street Studios/Gimlet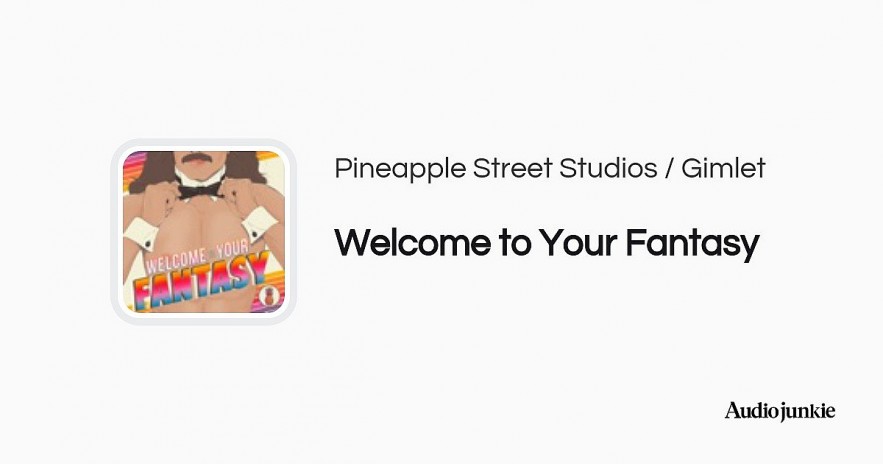 Welcome to Your Fantasy" from Pineapple Street Studios/Gimlet. Photo: Audio Junkie
The sweeping narrative of the growth and demise of Chippendales — the touring male strip show that became a global hit in the Spandex-clad '80s — by Natalia Petrzela manages to transcend its loud keywords: sex, true crime, and hidden history.
Those things are, of course, generously served. The show's vivid ambiance, characters, and story, however, set it apart. And it's quite a tale. Steve Banerjee's extraordinary journey from the immigrant small company owner to green-eyed sex industry titan to murdering racketeer is a great American classic.
Top 10 Best Cosy Crime Novels

If you are looking for a warm Christmas night alone, sipping a hot cup of cocoa, and enjoying your time reading, these cosy mysteries in ...
9 Best Books About Travel In 2021

With Covid-19 keeping us from traveling and exploring new destinations, these books will help you satisfy your craving for flying around the world.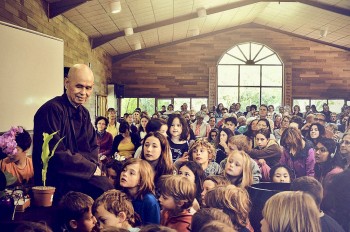 Viet's Home
The master of meditation "passed away peacefully" at the Tu Hieu Temple in Hue – where his spiritual journey began and Vietnam's Buddhist heartland, the Plum Village Community of Engaged Buddhism said.