Top 10 Best Places To Travel In 2022
With travelling being put on hold because of the Covid-19 pandemic, a lot of countries are hoping for a better chance in 2022. Here is the best places to add to your wishlist in the next year.
With vacations and holidays having been put on hold for a long time because of the Covid-19 pandemic, people are eager to travel again in 2022. Planning new adventures as a new year approaches is always a thrill, but finding the best places to visit in 2022 is unique. After two years of border closures, cruise cancellations, and travel restrictions galore, 2022 is the year we hope to get back out there, uninhibited, return to our traveling joy.
Best places to travel in 2022
1. Abruzzo, Italy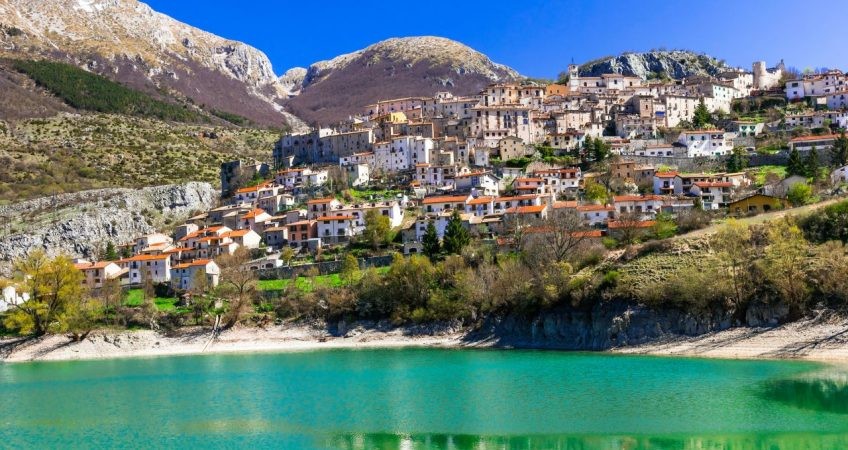 Photo: Offshore Living Letter
Neither part of fashion-conscious, Ferrari-producing northern Italy, nor the siesta-loving, anarchic world of the south, Abruzzo is something of an enigma. Despite its proximity to Rome and its long history of tribalism and pre-Roman civilization, it sits well down the pecking order of Italian regions in terms of touristic allure.
Notwithstanding, this gritty mountainous domain, rocked sporadically by earthquakes, remains refreshingly unique. Herein lies a higher concentration of protected land than anywhere else in Italy, some of the last vestiges of large wild fauna on the continent, and a patchwork of individualistic towns and villages whose folkloric traditions go back as far as the Italic tribes who founded them.
With mountains and sea as its strategic borders, fishing and farming are this region's lifeblood. The cuisine, therefore, varies significantly from the coast, where seafood dishes are prominent, to the inland areas where legumes and meat -- especially mutton and pork -- reign supreme.
Arrosticini, thin mutton skewers, is one of its most famous dishes. Simply salted and flame-grilled, they are ordered at family dining tables in the hundreds. Abruzzo also has a long history of pasta-making and has produced handmade spaghetti alla chitarra for more than 200 years.
This variety of egg pasta is pushed through a wooden contraption that has stainless steel guitar-like strings, according to CNN.
2. Alaska
Photo: Wikipedia
Alaska is a state located in the Western United States on the northwest extremity of North America. A semi-exclave of the U.S., it borders the Canadian province of British Columbia and the territory of Yukon to the east and has a maritime border with the Russian Federation's Chukotka Autonomous Okrug to the west, just across the Bering Strait. To the north are the Chukchi and Beaufort seas of the Arctic Ocean, while the Pacific Ocean lies to the south and southwest.
Alaska is by far the largest U.S. state by area, comprising more total area than the next three largest states (Texas, California, and Montana) combined. It represents the seventh largest subnational division in the world. It is the third-least populous and the most sparsely populated state but by far the continent's most populous territory located mostly north of the 60th parallel, with a population of 736,081 as of 2020—more than quadruple the combined populations of Northern Canada and Greenland. Approximately half of Alaska's residents live within the Anchorage metropolitan area. The state capital of Juneau is the second-largest city in the United States by area, comprising more territory than the states of Rhode Island and Delaware. The former capital of Alaska, Sitka, is the largest U.S. city by area.
3. Birmingham, Alabama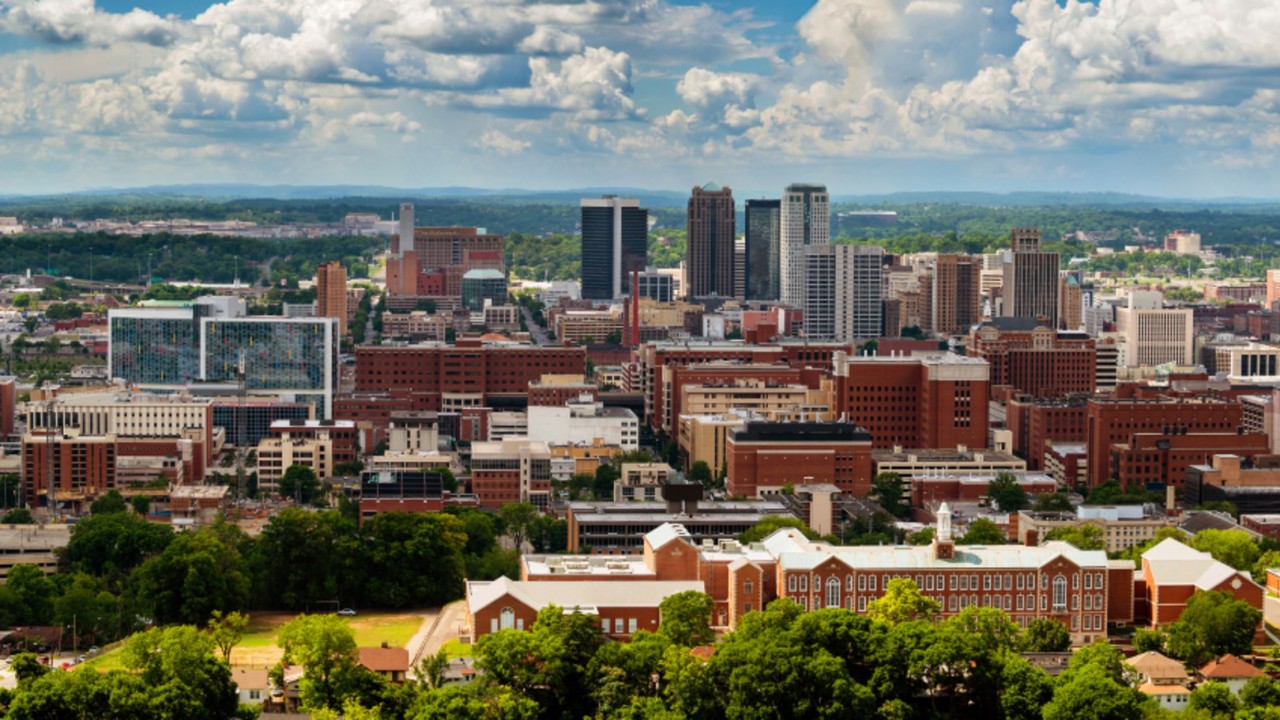 Photo: Mental Floss
Something locals hear time and again from first-time visitors to Birmingham is that they never realized the beauty of the area. With the foothills of the Appalachians as a dramatic backdrop, the city is laid out on a series of lush rolling hills with woodland-covered neighborhoods just minutes from downtown. It's the city's diversity, though, that is its greatest strength. Charm and entertainment bring people back time and again to enjoy Birmingham.
That this Southern city has its own cosmopolitan personality is another eye-opener to visitors. It's hip without being pretentious. It's cool without trying too hard. Should you have Birmingham pigeonholed as serving only barbeque and fried pies, just remember that the city is home to several James Beard Foundation Award winners and nominees. Its reputation is just as solid when it comes to art, with dozens of galleries clustered near the downtown area and more popping up all the time. The Birmingham Museum of Art's collections feature 26,000 ancient-to-modern works, as well as an ever-changing roster of exhibitions and events, for those who want a dose of seriously high culture. In the Theater District, the Alabama Theatre, a 1927 movie palace, offers films, shows, concerts and other performances in a gorgeous space. The same goes for Lyric Theatre, directly across the street, where opera, symphony and ballet performances take center stage.
4. Serbia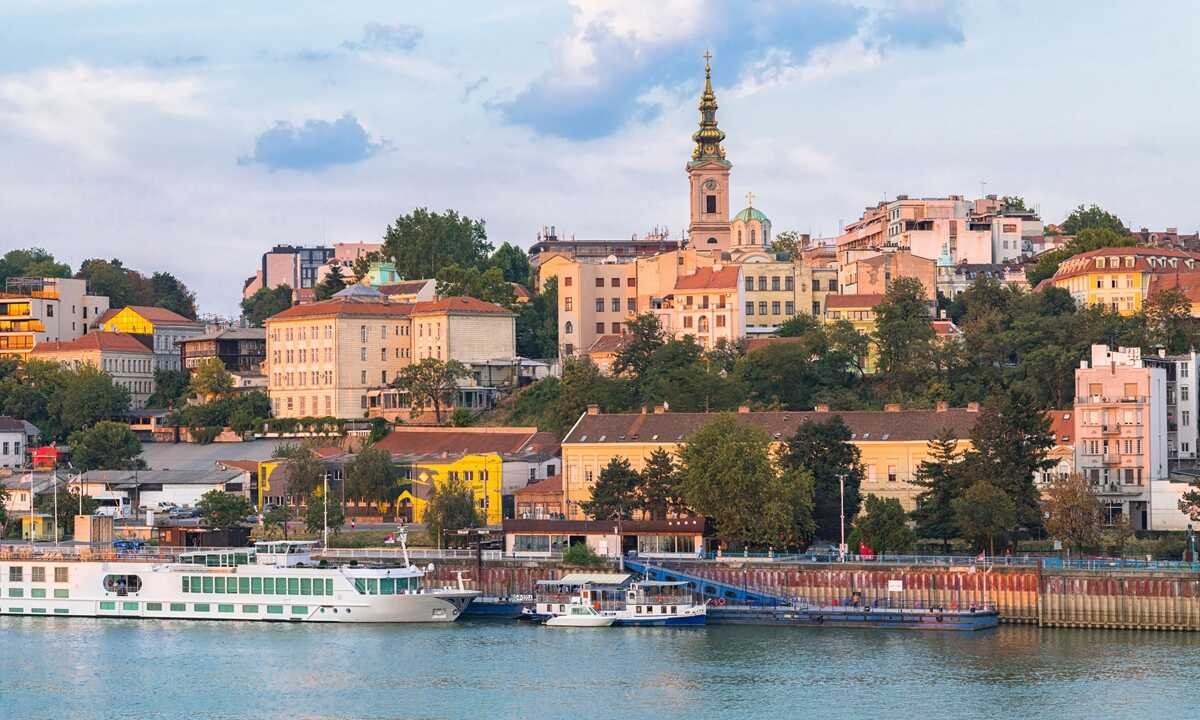 Photo: Global Times
Serbia is a landlocked country in Central and Southeast Europe. It is situated at the crossroads of the Pannonian Plain and the Balkans, bordering Hungary to the north, Romania to the northeast, Bulgaria to the southeast, North Macedonia to the south, Croatia and Bosnia and Herzegovina to the west, and Montenegro to the southwest; while claiming a border with Albania through the disputed territory of Kosovo. Serbia has a population of almost 7 million, with Belgrade as its capital and largest city.
The nightlife-rich capital city is often compared to Berlin in the '90s, but its cool-kid persona is getting a luxe upgrade in 2022 with the opening of a St. Regis. The hotel will be set within a 42-floor tower that will be the tallest skyscraper in the Balkans outside of Istanbul and will anchor the new $3 billion Belgrade Waterfront urban revitalization district, a collection of gleaming high-rises and green spaces, according to CNTraveler.
5. Bahamas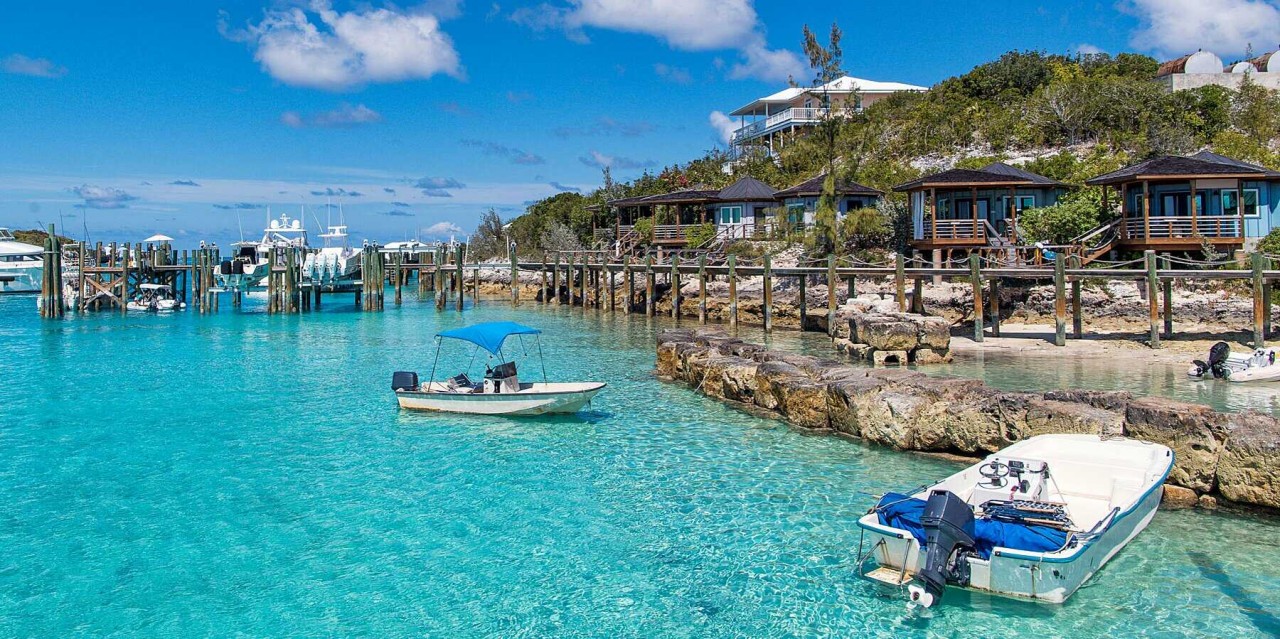 Photo: Travel + Leisure
The roughly 700 islands that make up the Bahamas lure millions of visitors to this paradise's white sandy shores, duty-free shops, fishing and scuba diving excursions, and luxurious accommodations each year. Families that flock here tend to indulge in the diversions of Atlantis, Paradise Island, and other mega-resorts, but this diverse island chain also offers a range of activities away from the hotel zone. Nature enthusiasts can explore pristine protected areas like the Leon Levy Native Plant Preserve (on Eleuthera) and Lucayan National Park (on Grand Bahama Island) or take it easy at one of the country's many beaches or private islands. Meanwhile, history buffs can explore the ruins and artifacts from the colonial era and indigenous peoples like the Lucayan Indians. Plus, with cruise deals available year-round, it's no wonder why the Bahamas is such a popular vacation destination.
The best time to visit the Bahamas is from mid-December to mid-April, the country's peak season. Though temperatures here are great year-round (they rarely dip below 60 degrees), the islands fall within the hurricane belt, so hurricanes may be a factor between June 1 and Nov. 30 (the Atlantic hurricane season). Most of these months (plus May) also fall within the region's rainy season, which can leave you with fewer days spent enjoying the islands' outdoor activities. But keep in mind that mid-December to mid-April's sublime weather attracts hordes of tourists, so prices will be at their highest and crowds at their thickest during these months.
6. Belize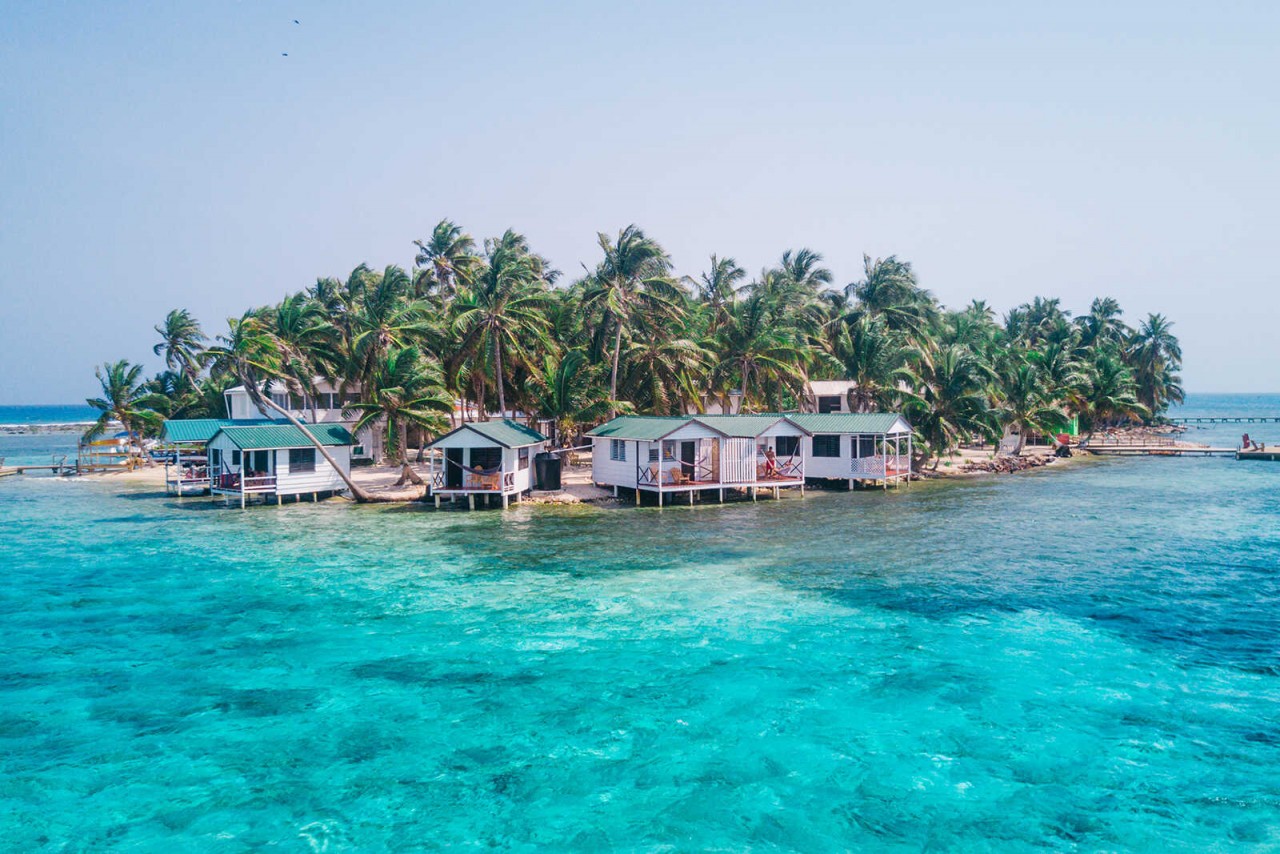 Photo: Shutterstock
Although this small Central American nation spans less than 9,000 square miles — roughly the size of the state of Massachusetts — few places on Earth can match Belize's diverse natural beauty. The barrier reef's turquoise and coral hues contrast with the staggering Mayan ruins scattered throughout the country's lush rainforests. Plus, it's not just the landscape, the history, culture, and people of Belize are just as blended.
Belize has spent years concealed underneath the shadows of its Mexican neighbors —Cancún, Cozumel, and Tulum. But today, this Central American country beckons visitors with its thatch-roofed jungle lodges, impressive Mayan ruins, secluded snorkeling, and scuba diving havens, and laid-back atmosphere. Sandwiched between Mexico and Guatemala, Belize's eastern shoreline flanks the Caribbean Sea, while its mainland extends into a myriad of wild rainforests to the north, west, and south. Facing off against the sun-drenched mainland coast are hundreds of tiny islands known as cays and atolls. These islets lure travelers with swaying palm trees and cerulean waters.
7. Budapest, Hungary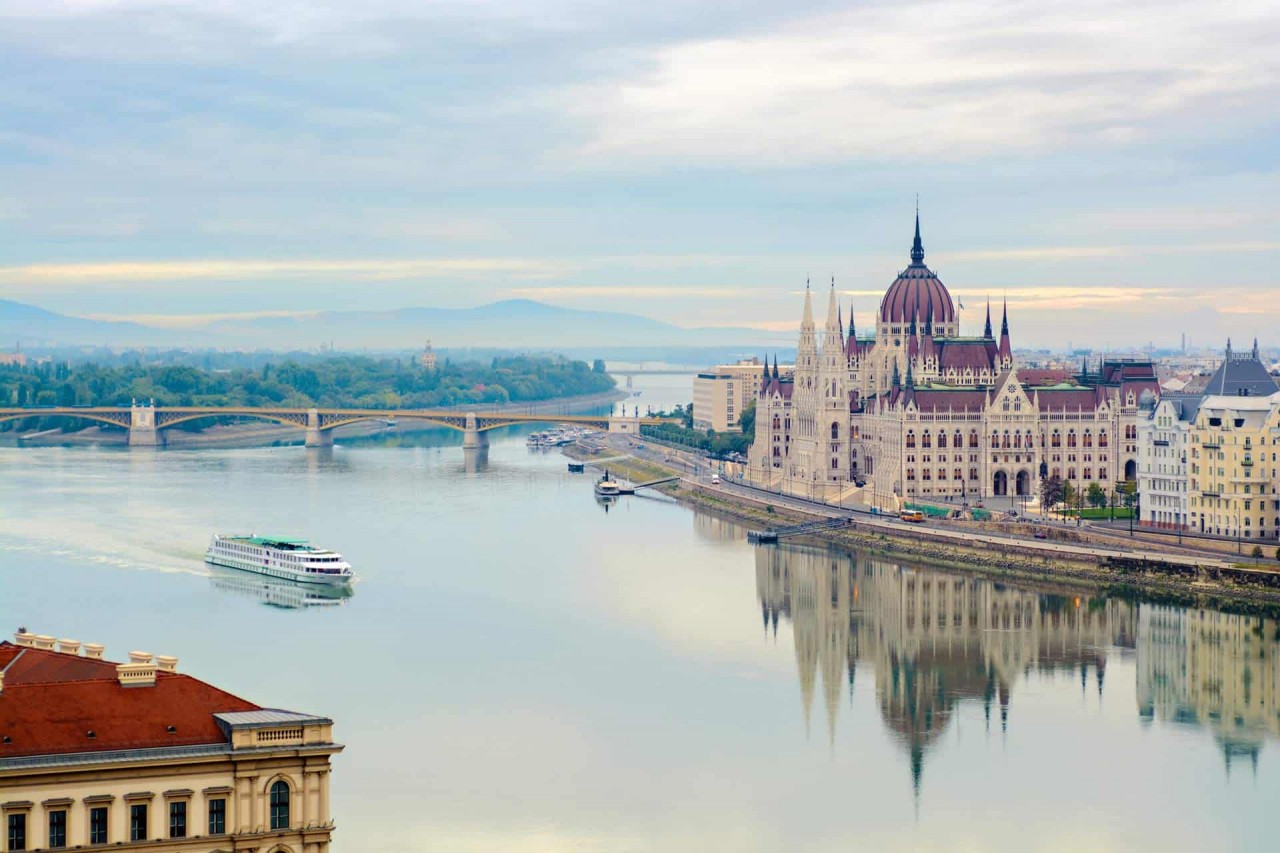 Photo: The Planet D
Welcome to Budapest. To put it simply, if you haven't been here, it's time you make plans to do so. The city appeals to many: You can step out of a thermal bath and right into a nightclub (and then back into the bath). In a city that dates back to the Old Stone Age, visiting history buffs can take their pick between Roman, neo-Gothic, Renaissance, and Ottoman architecture at sites like Buda Castle and Fisherman's Bastion.
Budapest is more than just the political capital of Hungary – it's also the commercial and cultural nexus. From its multifaceted restaurant scene to its rich Jewish heritage, culture extends from nearly every inch of the Pearl of Danube. Split by the Danube River and composed of three main regions – Pest, Buda, and Óbuda – Budapest meshes modern conveniences with ancient architecture and grassy parks. Whether you're searching for cuisine, shopping, or museums, a multitude of all await you in Budapest. And prices are fair enough that you won't have to choose – you can indulge in them all.
8. Burgundy, France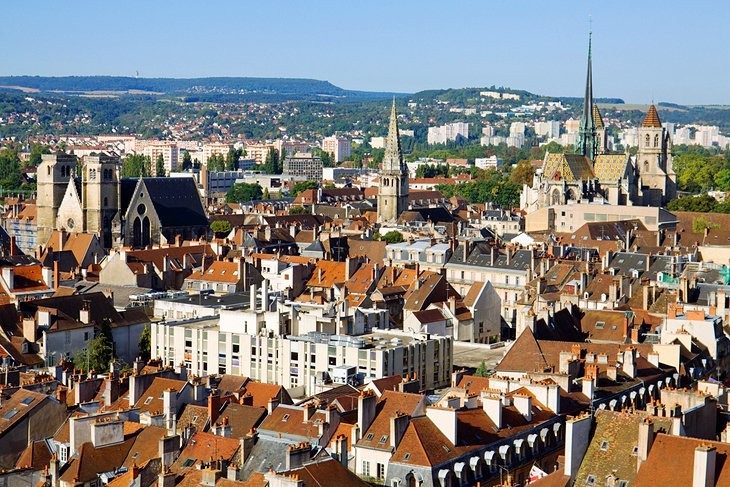 Photo: PlanetWare
At the very heart of the country, Burgundy is one of France's most prosperous regions. Its peaceful way of life, celebrated wine, delicious food, and numerous outdoor activities all combine to make this region the ideal place to discover and appreciate la vie française. Wine is, of course, the region's most obvious attraction, and devotees head straight for the great vineyards, whose produce has played a key role in the local economy since Louis XIV's doctor prescribed wine as a palliative for the royal dyspepsia. Wine tasting is particularly big business around Chablis, Mâcon and Beaune.
The richness of Burgundy's cuisine is largely due to two factors: the region's wines and its possession of one of the world's finest breeds of beef cattle, the Charolais. Wines are often used in the preparation of sauces, especially à la bourguignon. Essentially, this means that the dish is cooked in a red wine sauce to which baby onions, mushrooms and lardons (pieces of bacon) are added. The classic Burgundy dishes cooked in this manner are bœuf bourguignon and coq au vin. Another term that frequently appears on menus is meurette, which is also a red wine sauce but made without mushrooms and flambéed with a touch of marc brandy. It's used with eggs, fish, and poultry as well as red meat.
9. British Virgin Islands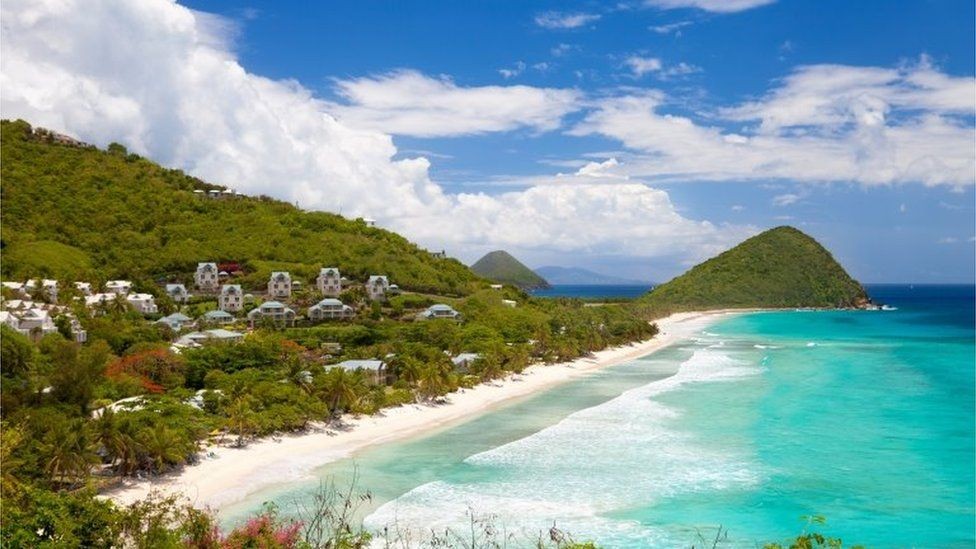 Photo: BBC
The British Virgin Islands, or BVI for short, are some of the most exclusive and least-developed islands of the Caribbean, but this only adds to their appeal. The resorts, villas, restaurants, and other tourist attractions in this paradise are known to emphasize spare luxury over sprawling expansion, and they attract travelers with deep pockets and a love for sailing and seclusion. Many travelers who visit come by ferry boat from another Caribbean isle, especially as some find opulent exile too hard to enjoy for longer than a day or two. And some say it's better to split your time between here, the nearby U.S. Virgin Islands and Anguilla to the east.
Others find more than enough to keep them exclusively anchored by these 50-plus islands and cays, which sadly were hit hard by Hurricane Irma in September 2017. Travelers will still be able to find evidence of the hurricane's handiwork, though BVI has done a valiant job of rebuilding. On Tortola, you'll find mountainous cliffs and chalk-white beaches, characterized by changing tides and calm easterly winds.
10. Balearic Islands, Spain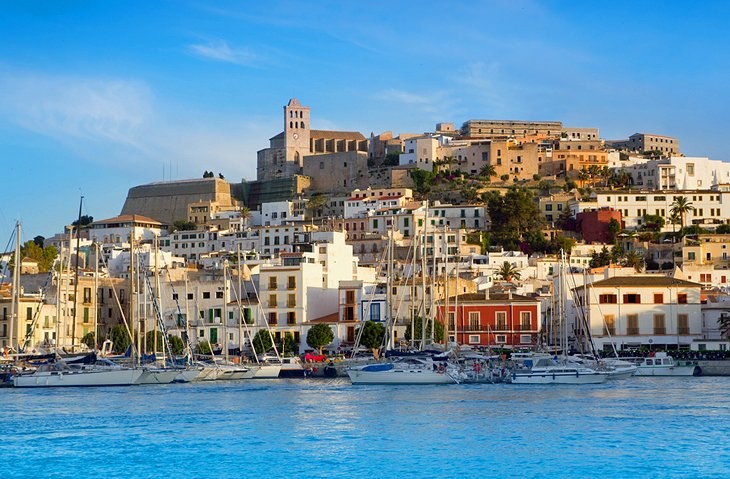 Photo: PlanetWare
Rugged landscapes, a laidback lifestyle, and Ibiza's infamous party scene have long drawn travelers to the sun-bleached shores of the Balearic Islands. Over the past year, though, the archipelago off the east coast of mainland Spain has refocused its ambitions toward art.
Last summer's opening of Hauser & Wirth Menorca (pictured)—a new arts center and the gallery's latest international outpost—was just the starting point. Located on the historic Illa del Rei in Manorca's Mahón harbor, the site has taken over an 18th-century naval hospital and outlying buildings. With eight galleries, a restaurant, shop, garden, and an outdoor sculpture trail with works by Frank West, Louise Bourgeois, and Eduardo Chillida, it puts the sleepy Balearic island on the international art map with big-name exhibitions, educational activities, and sustainable initiatives.
Art and design stand out at the archipelago's new hospitality offerings, too. In Mallorca, Can Ferrereta, a boutique hotel housed in a restored 17th-century building, features a Maison Assouline-curated library and works by local and Spanish artists—Joan Miró, Riera i Aragó, Bárbara Vidal—in all its 32 rooms and communal spaces.
Best Places In The UK To Enjoy A Spa Break

From tranquil, beautiful East Sussex to other counties such as West Yorkshire, Strathclyde, and Lothian, these places are considered the best destinations for a spa ...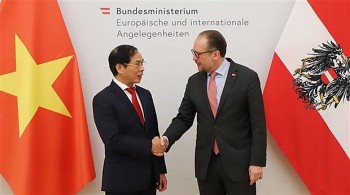 Overseas Vietnamese
Fifty years have passed since the establishment of the relationship, the two countries have enjoyed great strides in bilateral cooperation.