Top 10 Best Cosy Crime Novels
If you are looking for a warm Christmas night alone, sipping a hot cup of cocoa, and enjoying your time reading, these cosy mysteries in the article below can be perfect choices for you.
Cozy mysteries, also referred to as "cozies", are a subgenre of crime fiction in which sex and violence occur off stage, the detective is an amateur sleuth, and the crime and detection take place in a small, socially intimate community. Cozies thus stand in contrast to hardboiled fiction, in which more violence and explicit sexuality are central to the plot. The term "cozy" was first coined in the late 20th century when various writers produced work in an attempt to re-create the Golden Age of Detective Fiction.
Full of compelling mysteries, but without the graphic violence of many crime and thriller books, the cosy crime genre is perfect for crime and thriller fans who are looking for some light-hearted escapism.
10 best cosy crime novels
1. Date with Danger by Julia Chapman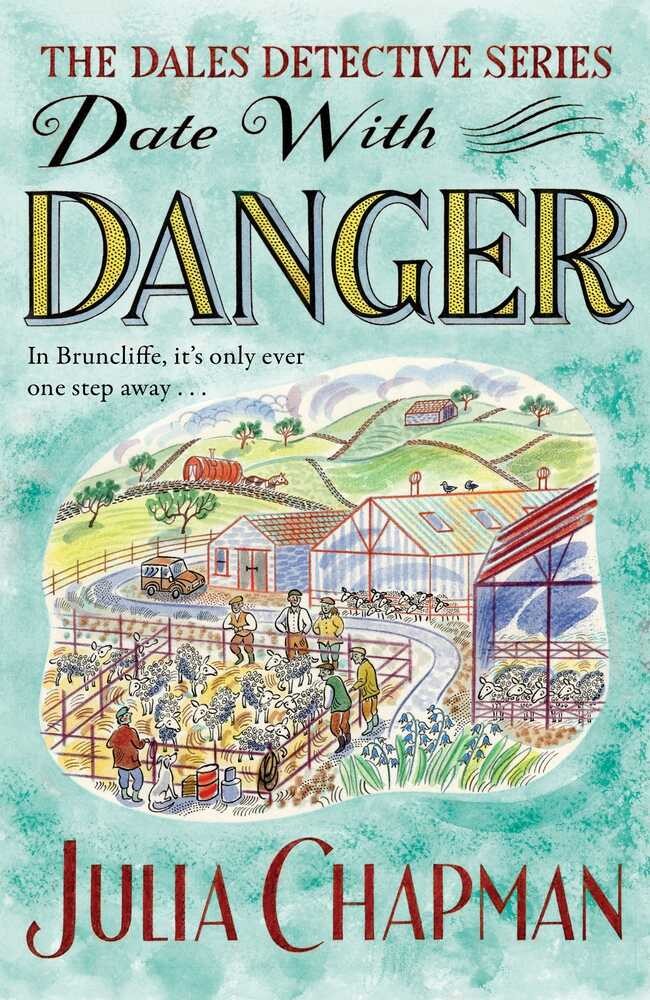 Photo: Goodreads
Julia Chapman's fifth Dales Detectives Agency novel, Date With Danger, sees our intrepid leads Samson and Delilah on the trail of a sheep rustler turned killer. A heartwarming cosy crime caper, perfect for fans of Richard Osman's The Thursday Murder Club and M.C. Beaton.
In the heart of Yorkshire, the Dales Detective Agency is about to face its biggest challenge.
A fatal accident at the local livestock auction mart summons the detective duo Samson O'Brien and Delilah Metcalfe, but what starts as a simple health-and-safety investigation soon takes a sinister turn when they discover evidence that suggests murder.
With local sheep being threatened by a gang of rustlers plaguing the Dales, and poacher Pete Ferris setting in motion a blackmail plot that will see Samson pulled back into trouble with his nemesis Rick Proctor, all three cases are about to converge.
Samson and Delilah are now going to find their next investigation is fraught with danger; a danger that will leave them fighting for their lives . . .
2. Death Leaves the Station by Alexander Thorpe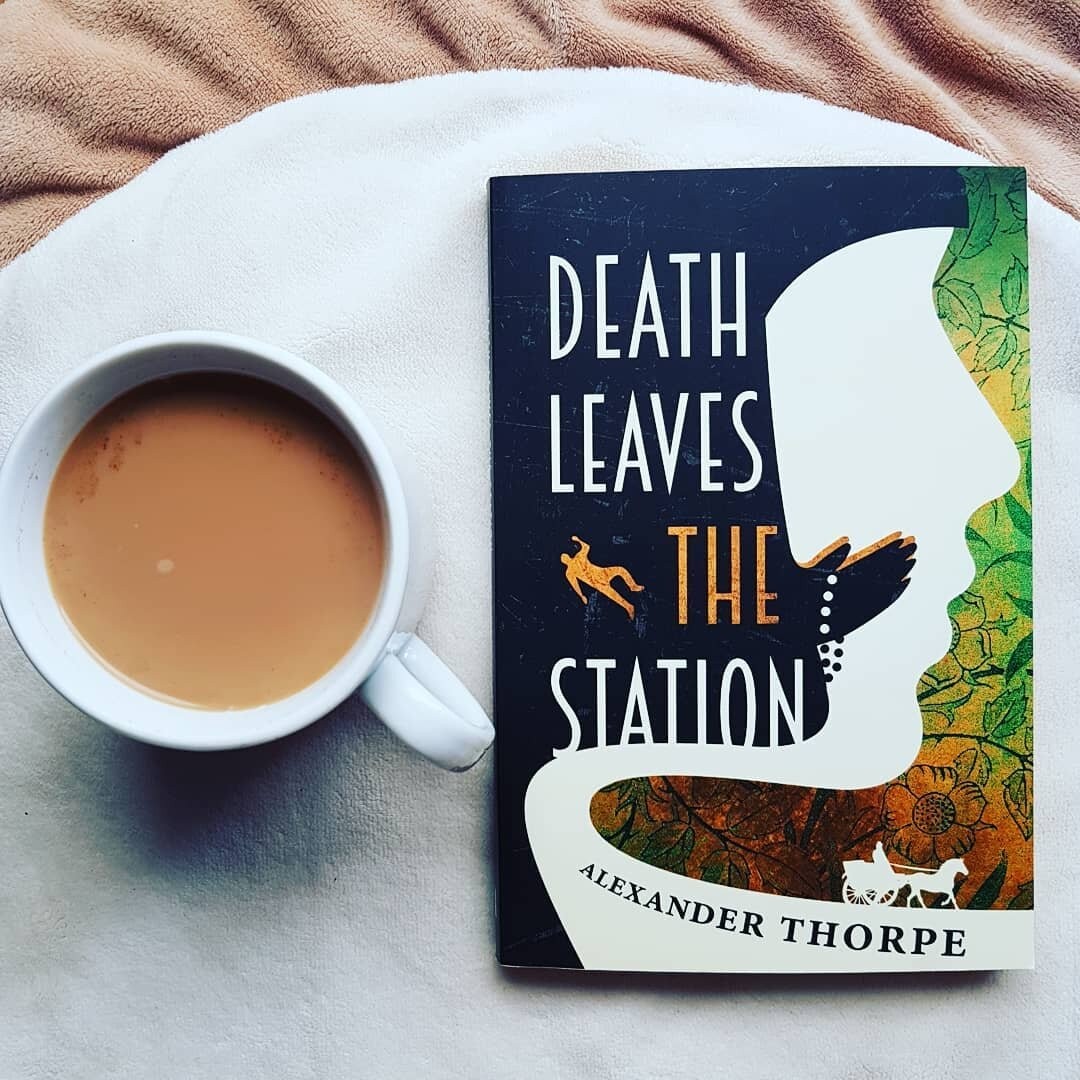 Photo: Emma Young Writes
There's a really nice interpretation of classic golden age mystery styling at the heart of this lovely little novel set in the early white settlement period of rural, remote Western Australia.
Cleverly balanced between the personal story of Ana, the adopted daughter of the owners of Halfwell Station, and the search for a murder victim whose body she came across in the bush, late at night when reportedly star gazing, there's a lot of intrigue going on here. It's not just the nameless friar who appears at the Station at the time that Ana reports (to the friar initially and not her parents) discovering a man's body very near the homestead. Nor is it the obvious story behind a victim who was there (and left blood and some signs of a struggle at the location), but whose body has now disappeared. Nor is it just about the people charging around the bush on the same night, or the odd disappearance of Ana's birth parents, the strange circumstances of Ana's own life, and her relationship with her adopted parents. You need to add to all of that Parkes, a very unusual investigating detective, a most unexpected police artist, and Cooper, the taciturn, and very able, Aboriginal tracker.
3. Death in Daylesford by Kerry Greenwood
Photo: Twitter
Excitement, joy and anticipation are some of the words that can describe my feelings towards a new Phryne Fisher murder mystery.
Death in Daylesford is set in late 1920s Victoria. It begins with our heroine Phryne Fisher and her faithful companion Dot traveling to Daylesford on the invitation of Captain Herbert, who runs a spa retreat for shell-shocked soldiers. They are expecting to have a relaxing time soaking the springs and the sights of country Victoria but as always, where Miss Phryne Fisher goes murder and mystery do-follow. Almost as soon as Phryne and Dot arrive in Daylesford they are faced with missing women and several terrible accidents that could be murder. All the accidents seem to revolve around the Temperance Hotel, where the beautiful barmaid Gentle Annie lives and works.
While Dot and Phryne are holidaying in the Victorian countryside, her family at 221B The Esplanade St Kilda are engaged in a mystery of their own. Phryne's ward Tinker and the Red Raggers; Cec and Bert, make the gruesome discovery of a young women's body floating in the harbor after a fishing expedition. Sargent Collins is assigned the case and without the support of his boss, Detective Inspector Jack Robinson, Collins enlists the help of Phyrne's adoptive daughters Jane and Ruth as well as Tinker, Cec, and Bert to solve this case.
4. A Little Local Murder by Robert Barnard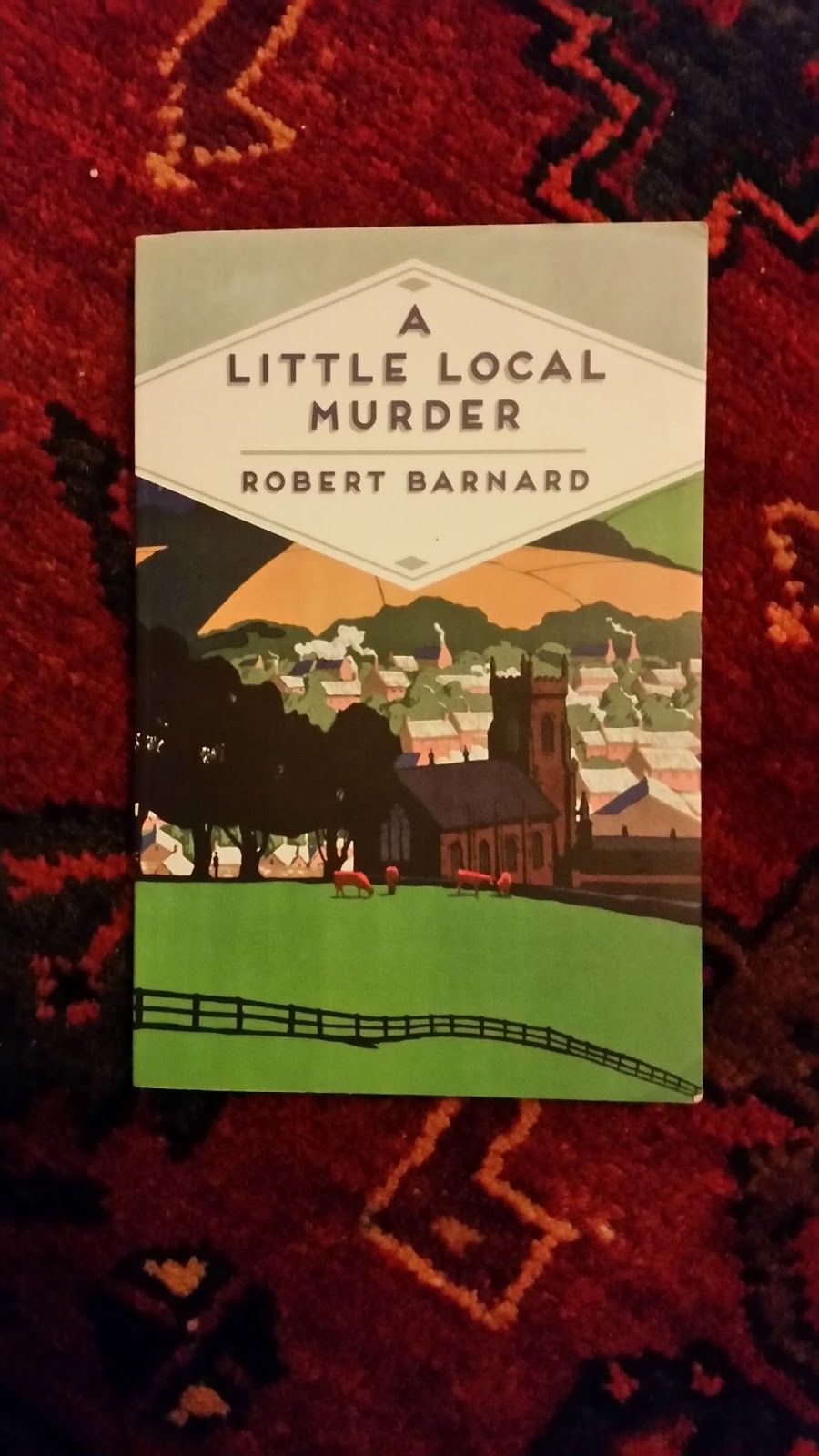 Photo: Desperate Reader
This classic small-town murder mystery from Robert Barnard has everything you could ask from from a cosy crime novel.
A radio documentary on the small village of Twytching provokes a fierce rivalry amongst the villagers. Inspector George Parrish is keen to stay out of all the fuss until the murder of one of the villagers and a rash of poison pen letters uncovering secrets about Twytching's leading citizens forces him to get involved.
In this early classic, Robert Barnard skilfully demonstrates that no one is more cunning in preparing the reader to expect the totally unexpected and his incisive character portrayals in this early gem impart a dimension rarely found in English detective fiction.
Robert Barnard (1936 - 2013) lived in Leeds, was born in Essex and educated at Balliol. He had a distinguished career as an academic before he became a full-time writer. His first crime novel, Death of an Old Goat, was written while he was professor of English at the University of Tromso in Norway, the worlds most northerly university. He was a writer of great versatility, from the light and satirical tone of his earlier books to the more psychological preoccupations of recent ones, such as A Fatal Attachment. Under the name of Bernard Bastable he also wrote novels featuring Mozart as a detective, and is the author of many short stories. He created several detectives, including Perry Trethowan and Charlie Peace. Robert Barnard said he wrote only to entertain. He regarded Agatha Christie as his ideal crime writer and published an appreciation of her work, A Talent to Deceive, as well as books on Dickens, a history of English literature and nearly thirty mysteries. Robert Barnard was the winner of the 2003 CWA Cartier Diamond Dagger Award for a lifetime of achievement.
5. A Murder at Malabar Hill by Sujata Massey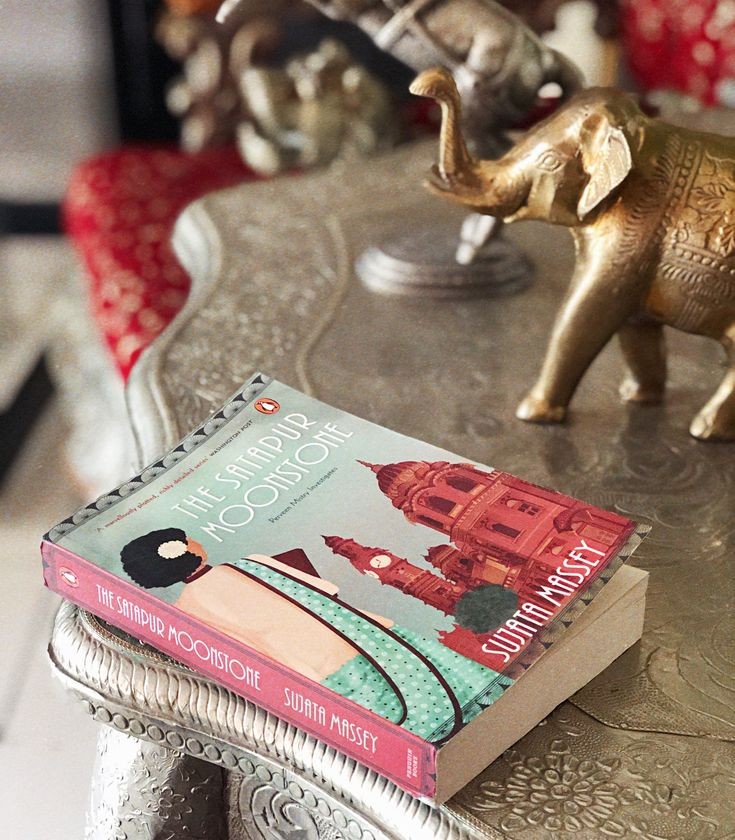 Photo: Instagram spoonfulofpages
Introducing Miss Perveen Mistry, the star of an outstanding new crime series. This courageous, likeable and determined young lawyer-turned-sleuth will appeal to readers of Phryne Fisher and Precious Ramotswe in a stunning combination of crime and mystery set in 1920s Bombay.
Armed with a legal education from Oxford, Perveen Mistry has joined her father's law firm, becoming one of the first female lawyers in India.
Mistry Law has been appointed to execute the will of Mr Omar Farid, a wealthy mill owner who has left three widows behind. But as Perveen examines the paperwork, she notices something strange: all three wives have signed over their full inheritance to a charity. What future will they have?
Perveen is suspicious, especially since one of the widows has signed her form with an X-could she even read the document? The Farid widows live in strict seclusion, never leaving the women's quarters or speaking to any men. With her own tragic history close to her heart, Perveen worries that the women are vulnerable to injustice.
As Perveen comes closer to the truth, tensions escalate to murder, the widows fall under suspicion and Perveen must figure out what's really happening on Malabar Hill.
6. A Few Right Thinking Men by Sulari Gentill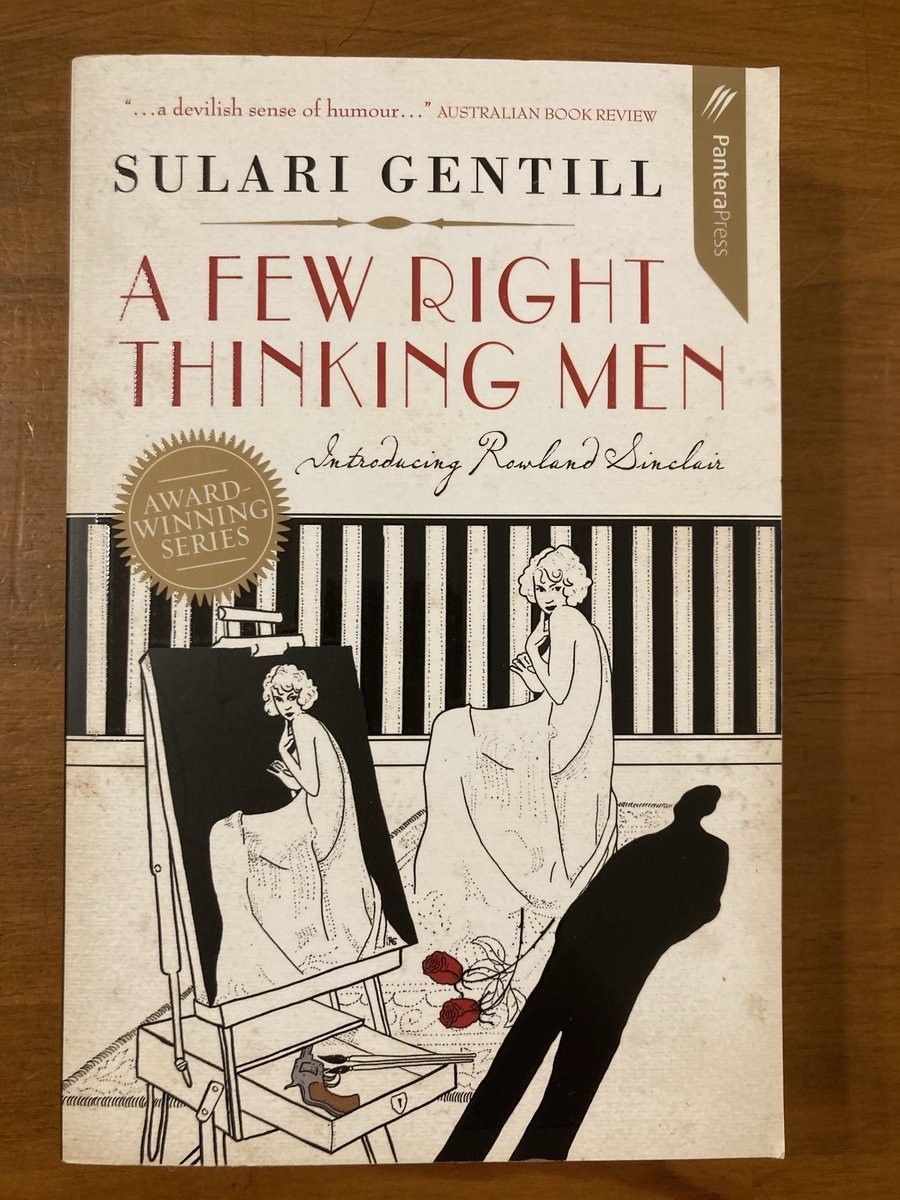 Photo: Mockingbird Lounge
Fans of Kerry Greenwood's Phryne Fisher series, rejoice: here comes another Depression-era Australian sleuth! Painter Rowland Sinclair comes from money, and in 1931 Sydney, where jobs are hard to come by, he has opened his ancestral home to fellow artists, creating bohemian bonhomie among his friends and consternation among his family members and household staff. Politics are inextricable from economics, and there's no shortage of factions here; the unemployed are tending toward Communism, while there's a distinct leaning towards Fascism among the upper classes, including those like Sinclair's brother, Wilfred, who will do anything to preserve the status quo. Whether the Old Guard, such as Wilfred, will resort to the violence and ham-handed tactics of the overtly-Fascist New Guard, led by Eric Campbell, makes for some worthy narrative complexity.
When Rowly Sinclair, Rowland's uncle, is found beaten to death, everyone's motives—personal, political, and economic—come into question. Thus Rowland and his housemates, including sculptress Edna, poet Milt, and painter Clyde, find themselves investigating who would want to murder an aging dandy, mixing with crowds from the questionable to the elite. Along the way there is plenty of solid discussion of politics and social status, with enough context to both draw in those new to the era and keep those more well-versed in their history interested.
Characters are well-drawn, too, from Rowland's artist friends to the historic figures such as Campbell. Gentill's inclusion of newspaper blurbs from the time, recounting social and cultural events as well as criminal and political activities, add yet more depth to captivate readers in this terrific debut.
7. The Human Flies by Hans Olav Lahlum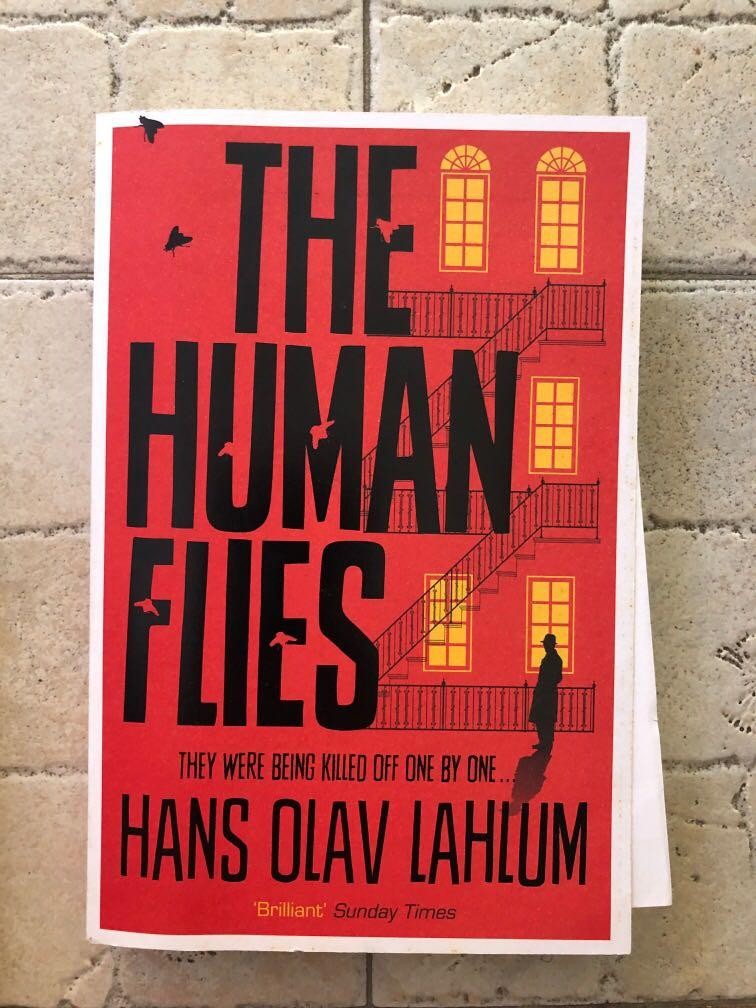 Photo: Carousell
Oslo, 1968. Ambitious young detective Inspector Kolbjørn Kristiansen is called to an apartment block, where a man has been found murdered.
The victim, Harald Olesen, was a legendary hero of the Resistance during the Nazi occupation and at first it is difficult to imagine who could have wanted him dead. But as Detective Inspector Kolbjørn Kristiansen (known as K2) begins to investigate, it seems clear that the murderer could only be one of Olesen's fellow tenants in the building.
Soon, with the help of Patricia - a brilliant young woman confined to a wheelchair following a terrible accident - K2 will begin to untangle the web of lies surrounding Olesen's neighbours; each of whom, it seems, had their own reasons for wanting Olesen dead. Their interviews, together with new and perplexing clues, will lead K2 and Patricia to dark events that took place during the Second World War . . .
The Human Flies by Hans Olav Lahlum is a gripping, evocative and ingenious mystery - the first in a series featuring K2 and Patricia - which pays homage to the great Agatha Christie and will plunge readers into Norwegian history, and into a world of deceit and betrayal, revenge and the very darkest murder.
8. The Murder at the Vicarage by Agatha Christie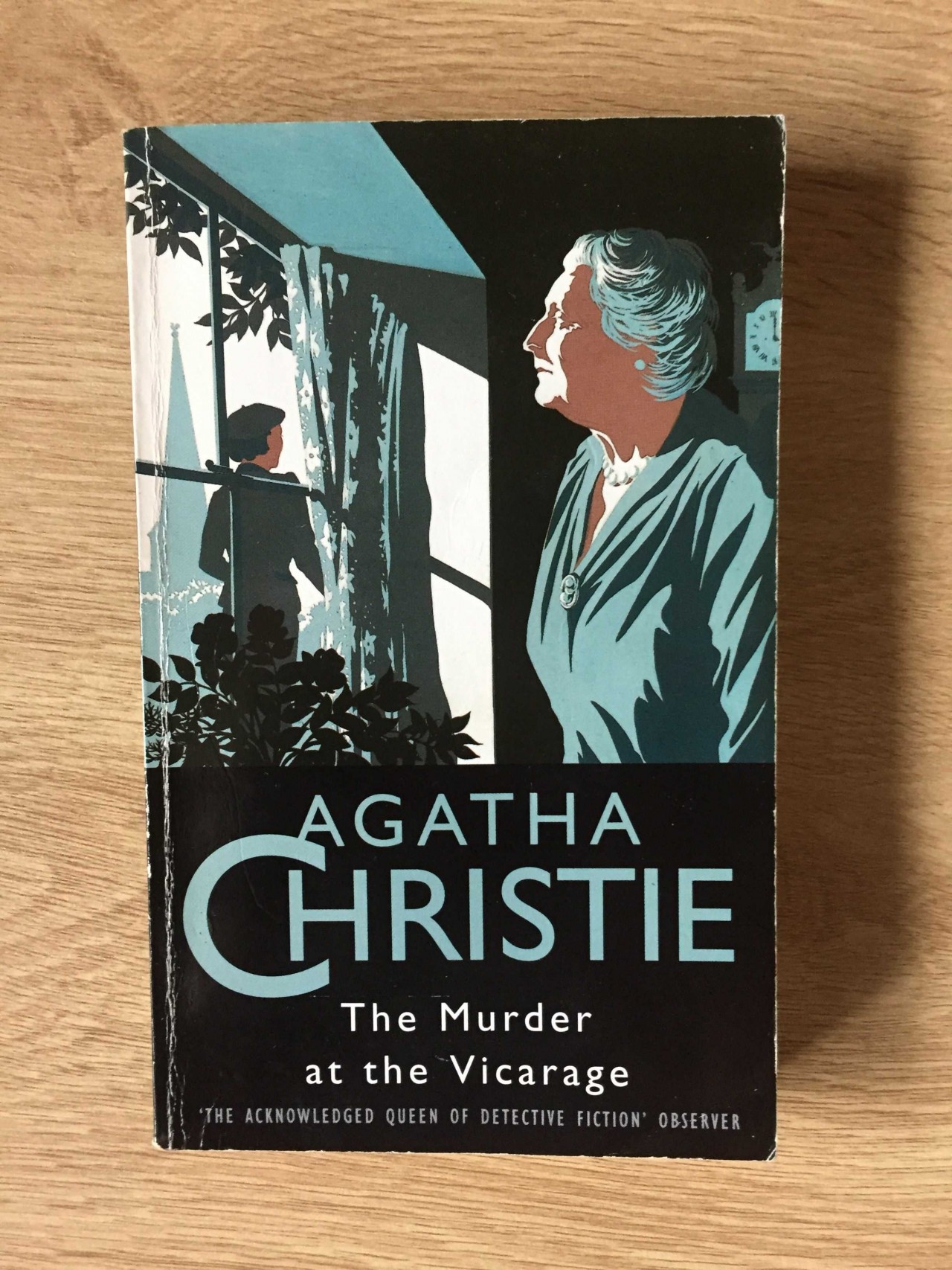 Photo: Biblio.com
The Murder at the Vicarage is a work of detective fiction by British writer Agatha Christie, first published in the UK by the Collins Crime Club in October 1930 and in the US by Dodd, Mead and Company later in the same year. The UK edition retailed at seven shillings and sixpence and the US edition at $2.00.
It is the first novel to feature the character of Miss Marple and her village of St Mary Mead. This first look at St Mary Mead led a reviewer in 1990 to ask why these are called cosy mysteries: "Our first glimpse of St Mary Mead, a hotbed of burglary, impersonation, adultery and ultimately murder. What is it precisely that people find so cosy about such stories?"
The character had previously appeared in short stories published in magazines starting in December 1927. These earlier stories were collected in book form in The Thirteen Problems in 1932.
9. Murder on the Orient Express by Agatha Christie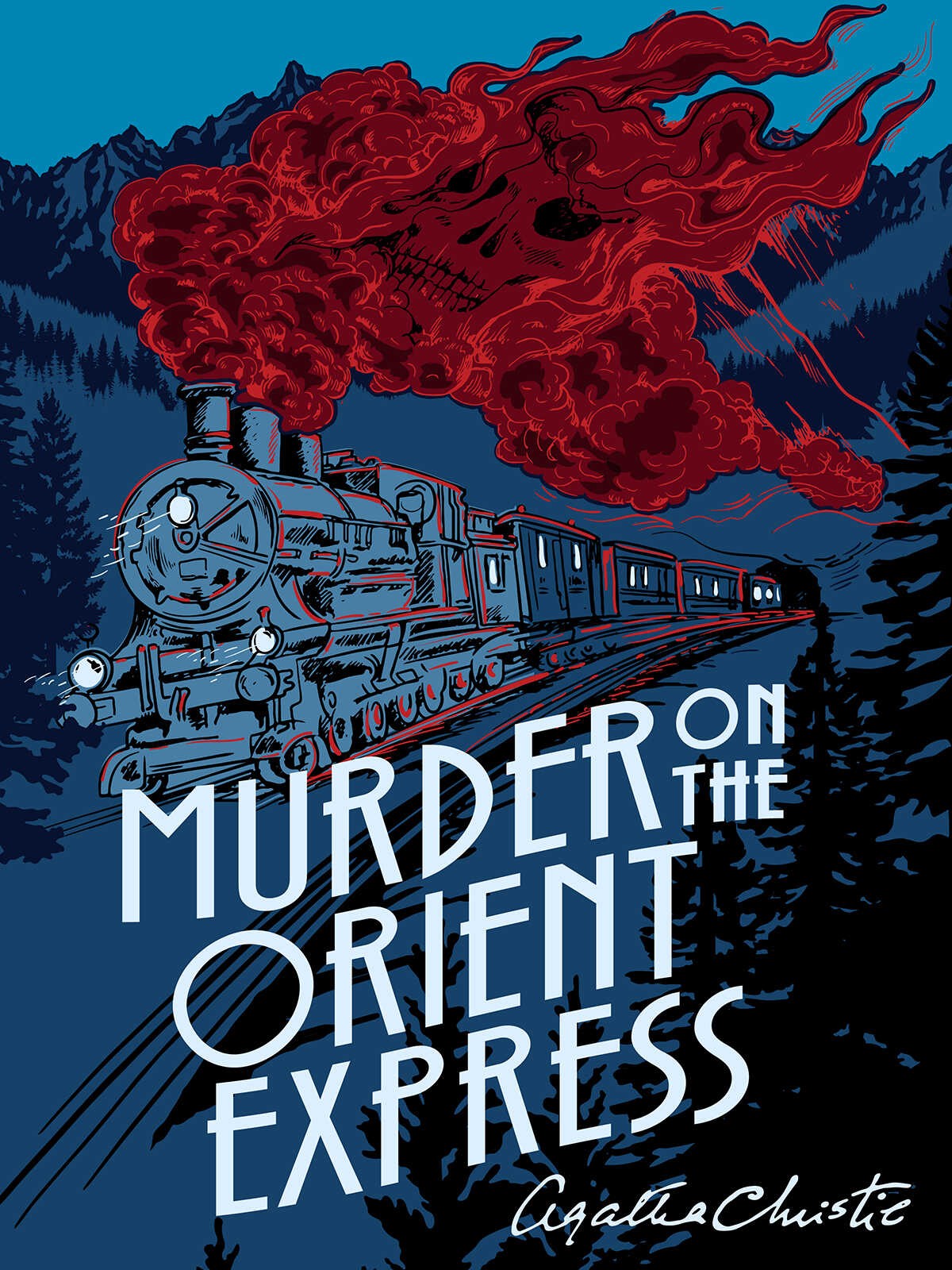 Photo: Arrow Rock Lyceum Theatre
Murder on the Orient Express is a work of detective fiction by English writer Agatha Christie featuring the Belgian detective Hercule Poirot. It was first published in the United Kingdom by the Collins Crime Club on 1 January 1934. In the United States, it was published on 28 February 1934, under the title of Murder in the Calais Coach, by Dodd, Mead and Company. The UK edition retailed at seven shillings and sixpence and the US edition at $2.
The elegant train of the 1930s, the Orient Express, is stopped by heavy snowfall. A murder is discovered, and Poirot's trip home to London from the Middle East is interrupted to solve the case. The opening chapters of the novel take place in Istanbul. The rest of the novel takes place in Yugoslavia, with the train trapped between Vinkovci and Brod.
The US title of Murder in the Calais Coach was used to avoid confusion with the 1932 Graham Greene novel Stamboul Train, which had been published in the United States as Orient Express.
10. Date with Deceit by Julia Chapman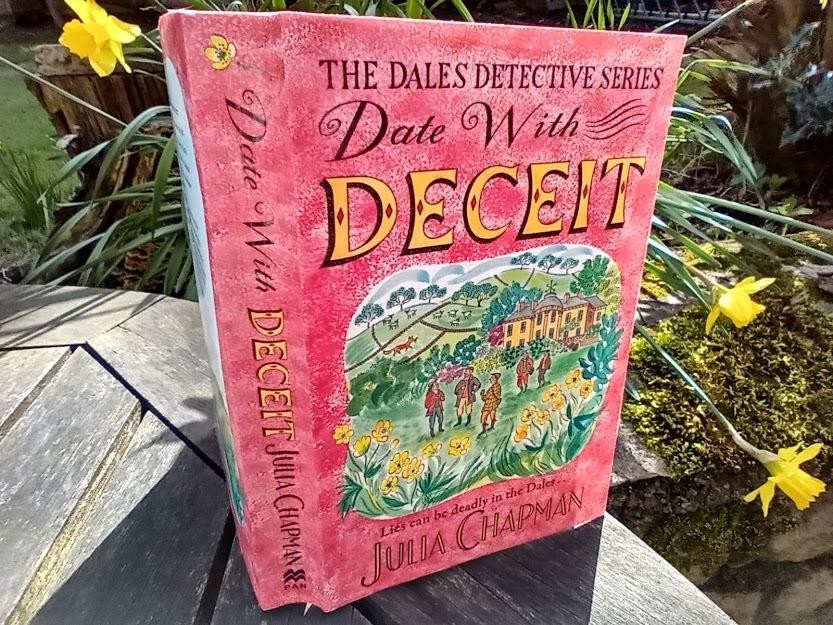 Photo: The Craven Herald
Julia Chapman's sixth Dales Detective Agency novel, Date with Deceit, sees Delilah going undercover at a shoot involving dangerous criminals. A page-turning cosy crime mystery, perfect for fans of Richard Osman's The Thursday Murder Club and M.C. Beaton.
A woman in tears in the Dales Detective Agency is never the best way to start the week and when it's the town mayor's wife, asking the detective to investigate whether her husband is having an affair, Samson O'Brien and Delilah Metcalfe know they will have to tread carefully.
The case, however, proves to be more complex than even they had imagined. While Delilah is undercover at a local shoot to better keep tabs on the errant husband, she is on the scene for a fatal incident that sends the Yorkshire town into turmoil. Soon the detective duo are embroiled in a far more serious investigation than mere infidelity. Deceit is rife in Bruncliffe and it may well prove deadly . . .
Curl up with this delightful murder mystery, full of wit, warmth, and a cast of charming characters. Continue the series with Date With Betrayal.
'A classic whodunit set in the spectacular landscape of the Yorkshire Dales . . . A satisfying read riddled with dry Yorkshire humour (and dry stone walls)' - Cath Staincliffe, author of the Scott & Bailey series.
9 Best Books About Travel In 2021

With Covid-19 keeping us from traveling and exploring new destinations, these books will help you satisfy your craving for flying around the world.
Top 7 Best Postmodern Books

Postmodern books are always delightful pieces to read, complex, intriguing, mystery and events that keep the readers hooked until the very last pages, yet can ...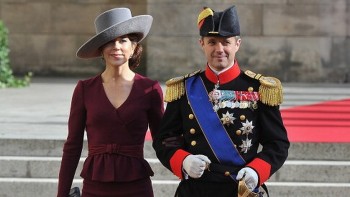 Friendship
Denmark's Crown Prince and Crown Princess will visit Vietnam to celebrate 50 years of diplomatic relations and promote green solutions.