10 Best Romantic Comedies To Watch Right Now On Netflix
Rom Coms never get old, and rom coms movie never fail to make us laugh and cry, lifting our spirit. From Notting Hill to The Lovebirds, here are the 10 best romantic comedies you can watch right now on Netflix.
Whether you love to be swept away in a dazzling romance or you like to chuckle at embarrassing pratfalls, romantic comedies are the perfect cross-section of movie genres. These movies simultaneously pull at your heartstrings and poke at your funny bone, and the best part is, you can always expect a happy ending—perfect when you want to zone out from your own dating disasters.
If you ever find yourself searching for a movie to watch and don't know what to decide, a good ole rom-com will never disappoint. To prove it to you, here is the best romantic comedies available to stream on Netflix right now.
1. The Lovebirds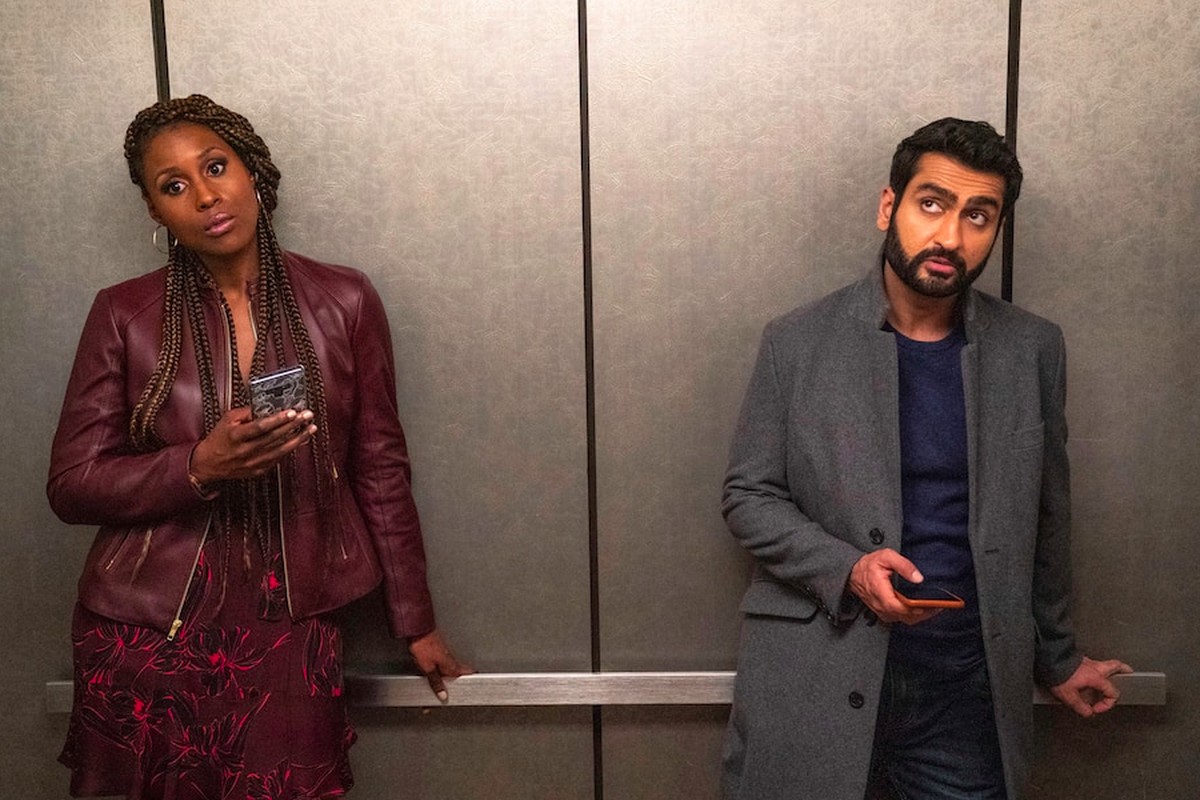 Photo: Netflix
Imdb score: 6.1/10
As the title characters of "The Lovebirds," Issa Rae and Kumail Nanjiani are believable as a couple that clicks so well as pals that they wrongly assume the boyfriend-girlfriend part is going to be easy, too, then end up trapped in an increasingly unpleasant partnership. As we all know from movies, when lovers are struggling with irreconcilable differences, the best way to reconcile them is to immerse them in a criminal conspiracy that requires them to play detective while trying not to get murdered. Who needs couples therapy when you can go on the run and risk death to clear your name?
Leilani (Rae) and Jibran (Nanjiani) are introduced in a prologue, set the morning after their first night together. They shyly contrive reasons to keep hanging out even though cool-person dating rules require them to go their separate ways and act as if their hookup was no big deal. In a brisk montage, director Michael Showalter establishes their connection, making it seem as if they're one of those couples who click so well that they'll skip to marriage and happily-ever-after.
Then the story jumps ahead four years, revealing that the magic force field of cute/funny/horny that once protected Leilani and Jibran from reality faded. Now they're grinding on each other's last nerve. Where did the magic go? Was there ever really magic? Things are so tense that they're both wondering why they haven't called it quits yet.
2. Stranger than Fiction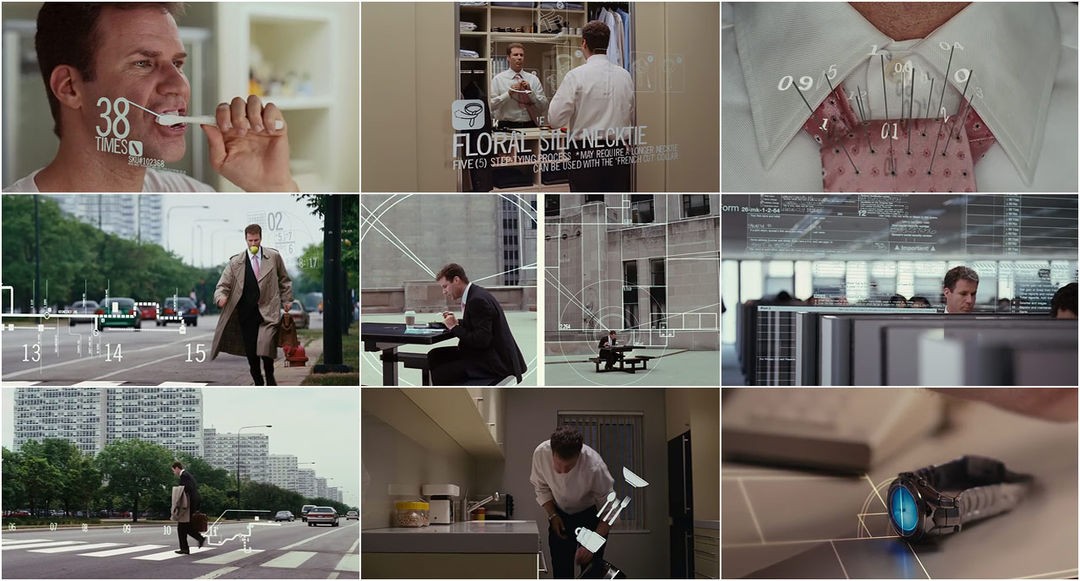 Photo: Art of the Title
Imdb: 7.5/10
What a thoughtful film this is, and how thought-stirring. Marc Forster's "Stranger Than Fiction" comes advertised as a romance, a comedy, a fantasy, and it is a little of all three, but it's really a fable, a "moral tale" like Eric Rohmer tells.
Will Ferrell stars, in another role showing that like Steve Martin and Robin Williams he has dramatic gifts to equal his comedic talent. He plays IRS agent Harold Crick, who for years has led a sedate and ordered life. He lives in an apartment that looks like it was furnished on a 15-minute visit to Crate and Barrel. His wristwatch eventually tires of this existence and mystically decides to shake things up.
"Stranger Than Fiction" is a meditation on life, art and romance, and on the kinds of responsibility we have. Such an uncommonly intelligent film does not often get made. It could have pumped up its emotion to blockbuster level, but that would be false to the premise, which requires us to enter the lives of these specific quiet, sweet, worthy people. The ending is a compromise -- but it isn't the movie's compromise, it belongs entirely to the characters and is their decision.
3. White Christmas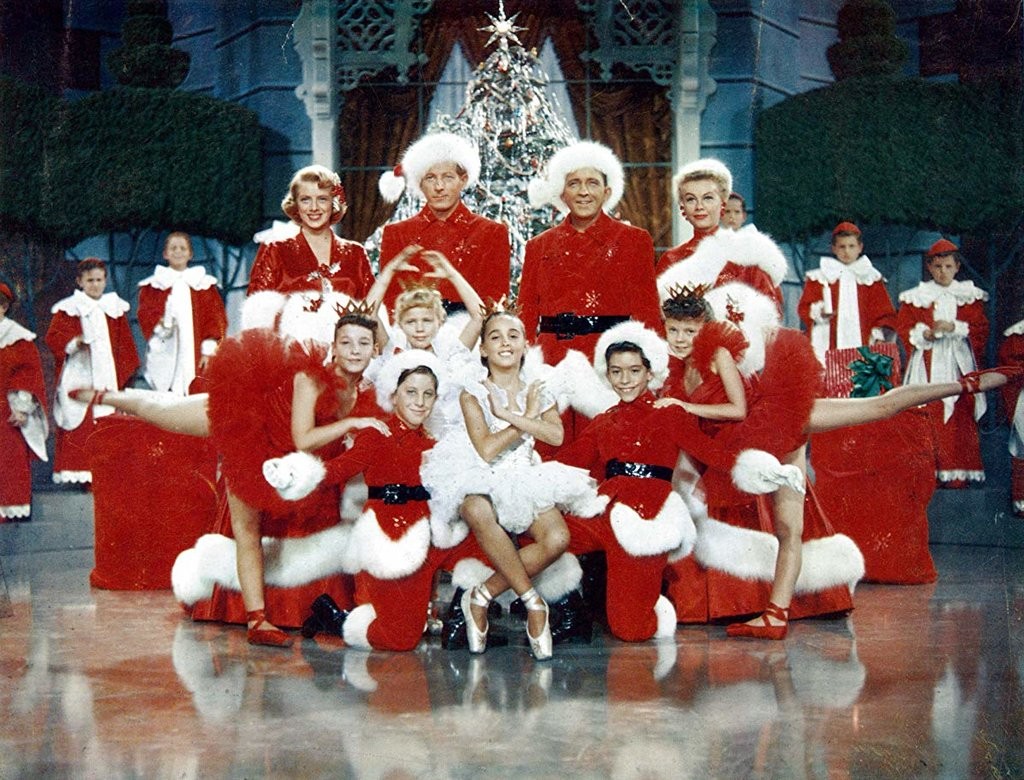 Photo: Paramount Pictures
Imdb: 7.6/10
White Christmas is a 1954 American musical film directed by Michael Curtiz and starring Bing Crosby, Danny Kaye, Rosemary Clooney, and Vera-Ellen. Filmed in Technicolor, it features the songs of Irving Berlin, including a new version of the title song, "White Christmas", introduced by Crosby in the 1942 film Holiday Inn.
Produced and distributed by Paramount Pictures, the film is notable for being the first to be released in VistaVision, a widescreen process developed by Paramount that entailed using twice the surface area of standard 35mm film; this large-area negative was also used to yield finer-grained standard-sized 35mm prints.
White Christmas was intended to reunite Crosby and Fred Astaire for their third Irving Berlin showcase musical. Crosby and Astaire had previously co-starred in Holiday Inn (1942) – where the song "White Christmas" first appeared – and Blue Skies (1946). Astaire declined the project after reading the script and asked to be released from his contract with Paramount. Crosby also left the project shortly thereafter, to spend more time with his sons after the death of his wife, Dixie Lee. Near the end of January 1953, Crosby returned to the project, and Donald O'Connor was signed to replace Astaire. Just before shooting was to begin, O'Connor had to drop out due to illness and was replaced by Danny Kaye, who asked for and received a salary of $200,000 and 10% of the gross. Financially, the film was a partnership between Crosby and Irving Berlin, who shared half the profits, and Paramount, which got the other half.
Within the film, a number of soon-to-be famous performers appear. Dancer Barrie Chase appears unbilled, as the character Doris Lenz ("Mutual, I'm sure!"). Future Oscar winner George Chakiris also appears as one of the stone-faced black-clad dancers surrounding Rosemary Clooney in "Love, You Didn't Do Right by Me". John Brascia leads the dance troupe and appears opposite Vera-Ellen throughout much of the movie, particularly in the "Mandy" and "Choreography" numbers. The photo Vera-Ellen shows of her brother Benny (the one Phil refers to as "Freckle-faced Haynes, the dog-faced boy") is actually a photo of Carl Switzer, who played Alfalfa in the Our Gang film series, in an army field jacket and helmet liner.
A scene from the film featuring Crosby and Kaye was broadcast the year after the film's release, on Christmas Day 1955, in the final episode of the NBC TV show Colgate Comedy Hour (1950–1955).
4. To All The Boys I've Loved Before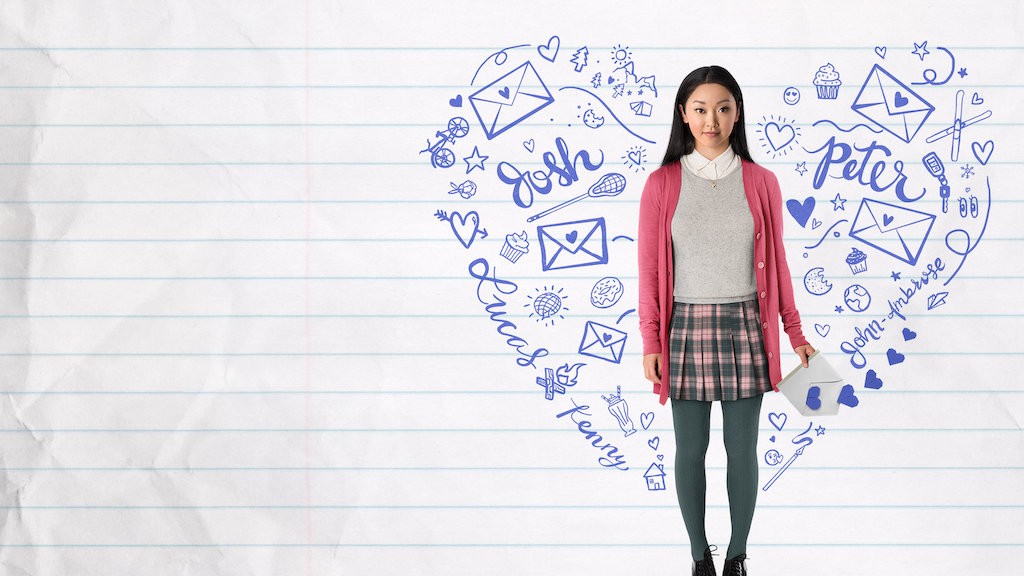 Photo: Netflix
Imdb score: 7.1/10
To All the Boys I've Loved Before, an unfailingly sweet update on a John Hughes movie about a Korean-American high school girl whose old love letters are accidentally delivered, was arguably the most successful of Netflix's 2018 romcom revival (which included less effective but still popular films such as Set It Up, Someone Great, Always Be My Maybe and The Kissing Booth). The film launched homegrown stars in Lana Condor and Noah Centineo, whose irresistible chemistry made it a beguiling streamer's loop; it's one of the few films I rewatched immediately, then rewatched again, then popped in and out of my favorite scenes for weeks.
Happily ever afters do not resolve when there's so much money and attention at stake, and the saga of Lara Jean Song Covey (Condor) and Peter Kavinsky (Centineo) continues in two sequels filmed back-to-back, both based on the YA hits by Jenny Han (who adapted the screenplay with Katie Lovejoy). The first, To All the Boys I've Loved Before: PS I Still Love You, premiered almost exactly a year ago. The second, Always and Forever, originally slated for late last year, arrives on 12 February. There's been some, um, developments in between those premiere dates, which will either heighten your escapist craving or distract from the film's fantasized timeline.
But where the second movie faltered by setting up a too-hastily sketched, unconvincing love triangle, Always and Forever corrects course by re-centering the series' initial hook: the palpable spark between overthinking Lara Jean and ever-charming Peter, who still looks at Lara Jean like … if you've seen the first, you know. It's an enjoyable if sometimes overwrought return to form, as its central pair are buffeted by a sanitized though still thorny college admissions process.
5. Love Jones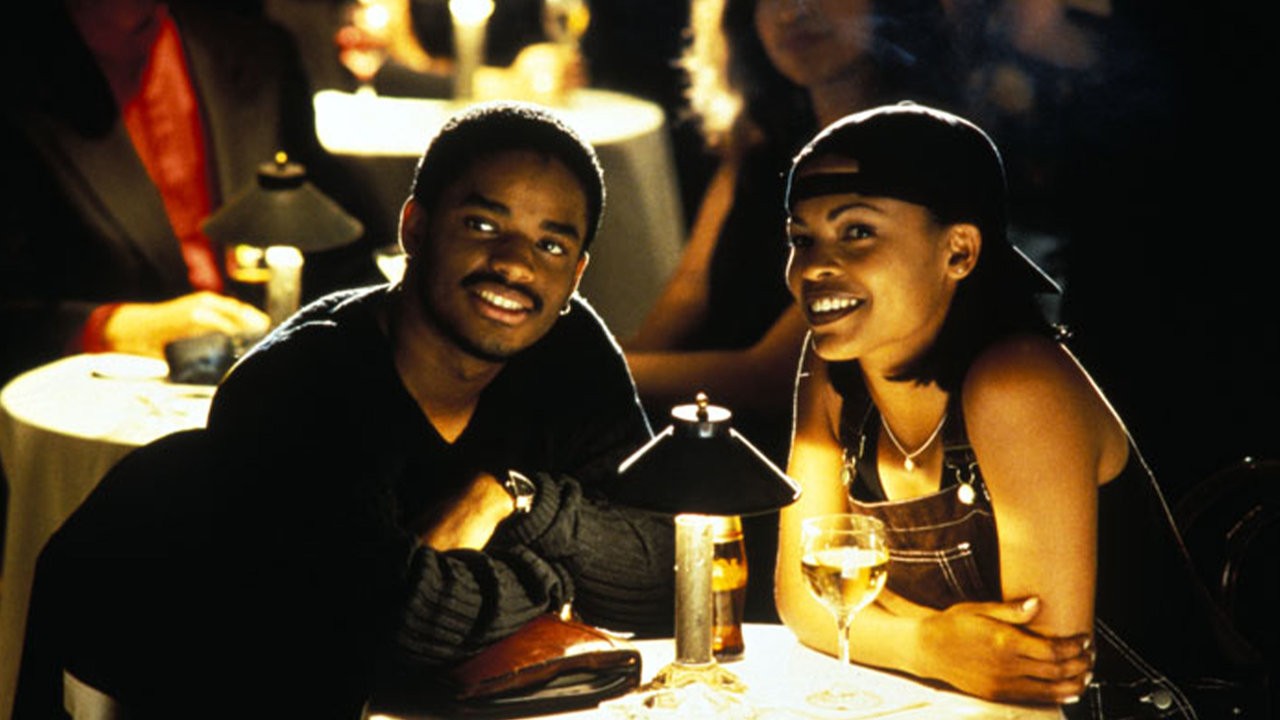 Photo: Netflix
Imdb score: 7.4/10
"Love Jones'' is a love story set in the world of Chicago's middle-class black artists and professionals--which is to say, it shows a world more unfamiliar to moviegoers than the far side of the moon. It is also frankly romantic and erotic and smart. This is the first movie in a while where the guy quotes Mozart, and the girl tells him he's really thinking of Shaw.
The movie stars Nia Long as Nina, a professional photographer, and Larenz Tate as Darius, a novelist. After an opening montage of great black and white Chicago scenes (Nina's photographs, we learn), they Meet Cute at the Sanctuary, a club inspired by the various venues around town for poetry slams, cool jazz and upscale dating. His moves are smooth: He meets her, walks to the mike, and retitles his poem "A Blues for Nina,'' reading it to her across the smoky room. She likes that. "Maybe next week you'll write something for me,'' he says. They engage in flirt-talk. "There are other things than sex,'' she tells him. Like what? he wants to know. She takes a pen and writes "love'' on his wrist.
Nia Long and Larenz Tate are destined for more starring roles. They embody qualities we associate with Whitney Houston and Denzel Washington: They're fresh, have a sense of humor, and are almost implausibly good-looking.
6. Cloudburst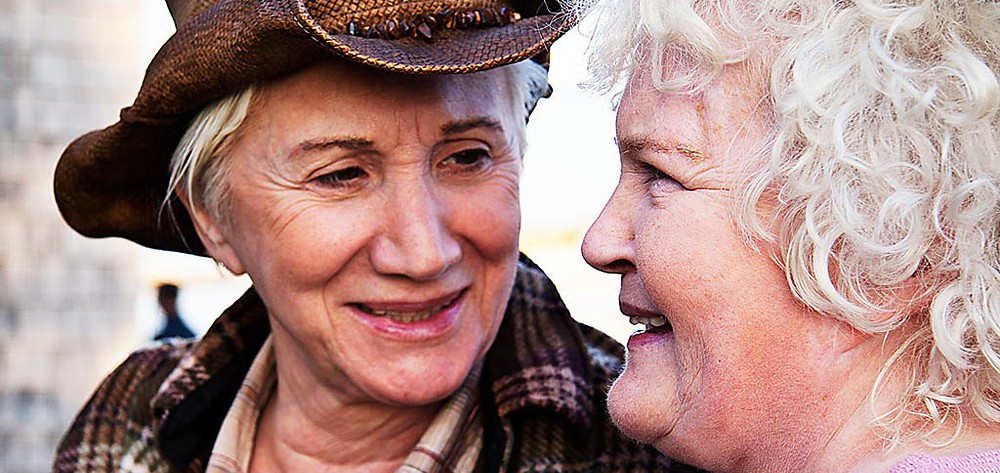 Photo: Netflix
Imdb score: 7.2/10
Two Oscar-winning actresses tackle the issue of gay marriage by playing a longtime lesbian couple forced to cross the border to Canada in order to make their 31-year relationship legal in "Cloudburst," a rousing, frequently rowdy comedy with considerable crossover appeal, thanks to a pair of juicy lead perfs by Brenda Fricker and Olympia Dukakis. Fricker plays Dot, a blind grandma forced into a retirement home against her partner's will, while Dukakis outdoes even her most memorable earlier turns (including "Tales of the City" matriarch Anna Madrigal) as Stella, the irrepressible old dame determined to spring her lover free.
Adapting his own play to screen in such a way that one would never guess the resulting road movie's legit pedigree, writer-director Thom Fitzgerald ("The Hanging Garden") enticed his two leads with a script that delivers just the right balance of salty and sentimental, cleverly leavening its earnest subtext — that Dot and Stella have earned the right to be recognized as a couple — with generous doses of unapologetically blue humor. Already deep into its festival run, this feisty crowdpleaser has deservedly collected audience, thesping and top-pic prizes at LGBT and mainstream fests alike.
From the outset, "Cloudburst" establishes the unconventional pair's special dynamic, first with a gooey scene in which Stella describes the sunset to the sightless Dot, and later via a saucier moment in their shared bedroom as Stella teases her mate with a vibrator. At their glorious age, they've fallen (in love) and can't give up.
7. Crazy, Stupid, Love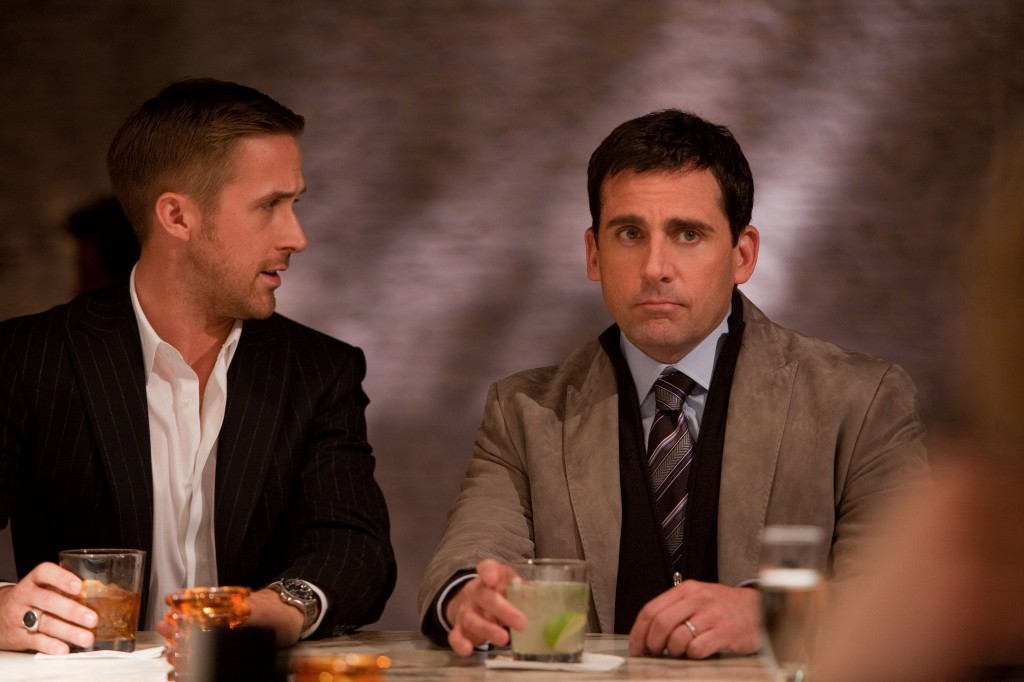 Photo: Warner Bros. Pictures
Imdb score: 7.4/10
"Crazy, Stupid, Love" is a sweet romantic comedy about good-hearted people. Imagine that. No snark. No raunch. It has a lot of cynicism, but that's employed only to be corrected. Nobody here wishes anybody ill, and the movie comes out foursquare in favor of marriage. Yes, the characters commit adultery, but they learn to their relief they were mistaken.
Much of the movie's appeal is generated by the actors. Steve Carell has been growing on me. Emma Stone is a sweetheart. Julianne Moore's character seems cold and distant, but that's a stage she's going through. A teenage couple are cutie-pies. Marisa Tomei enters the movie as a tornado of warm comic energy.
The strength of the movie, however formulaic its structure, is that it is slightly more thoughtful about its characters. It's not deep, mind you, but it considers their problems as more than fodder for comedy. It allows them to have real feelings, even some that surprise them, and it leaves them some room for growth. At the end, after as many strands have been brought together as seems possible.
8. Always Be My Maybe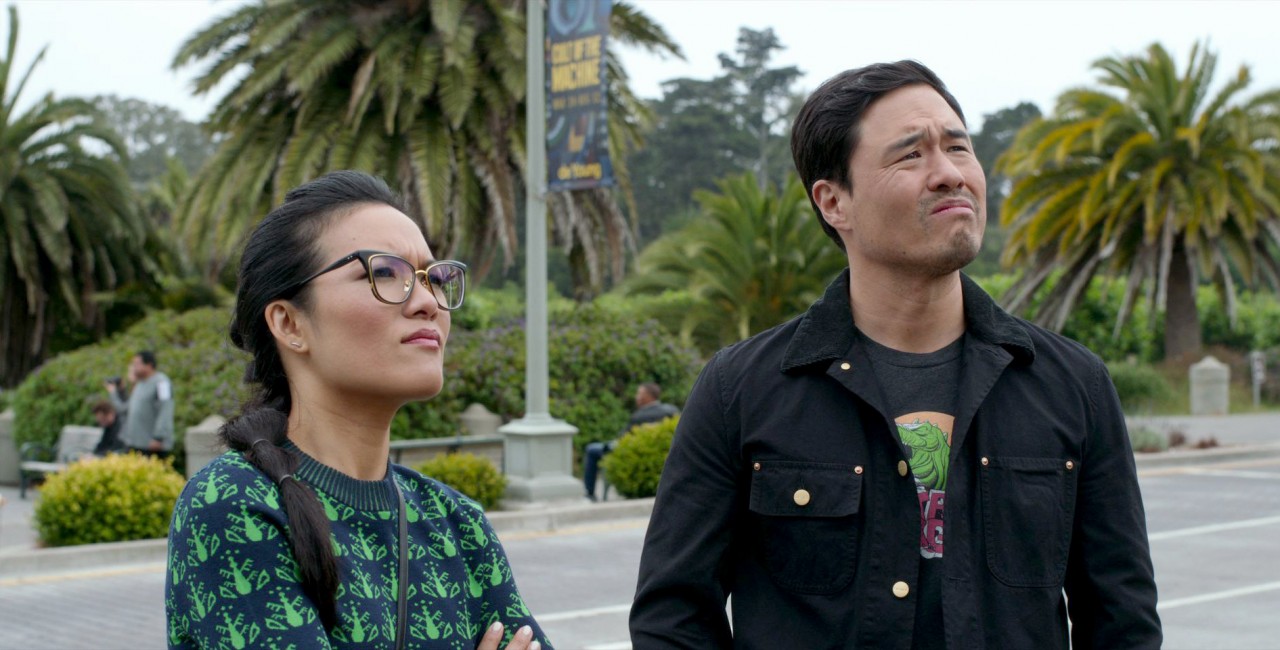 Photo: Netflix
Imdb score: 6.9/10
Sasha (Ali Wong) and Marcus (Randall Park) were childhood best friends who drifted apart after a one-night stand as young adults. As thirtysomethings, the pair are leading wildly different lives, with Sasha a successful celebrity chef and Marcus still living at home and performing in the same local band. After an unexpected reunion, they find residual frostiness quickly melting and they return to their old ways. But can they turn a friendship into something more? You can probably guess the answer to that.
Written by Wong, who wrote four seasons of Fresh Off the Boat, and Park, who stars in the show, Always Be My Maybe is a rare romantic comedy with two Asian American leads, and there's a strong sense of cultural specificity that informs the script. As leads, they're also strong but as a romantic pairing, there's a stifling lack of chemistry, at least as anything more than friends.
9. The Artist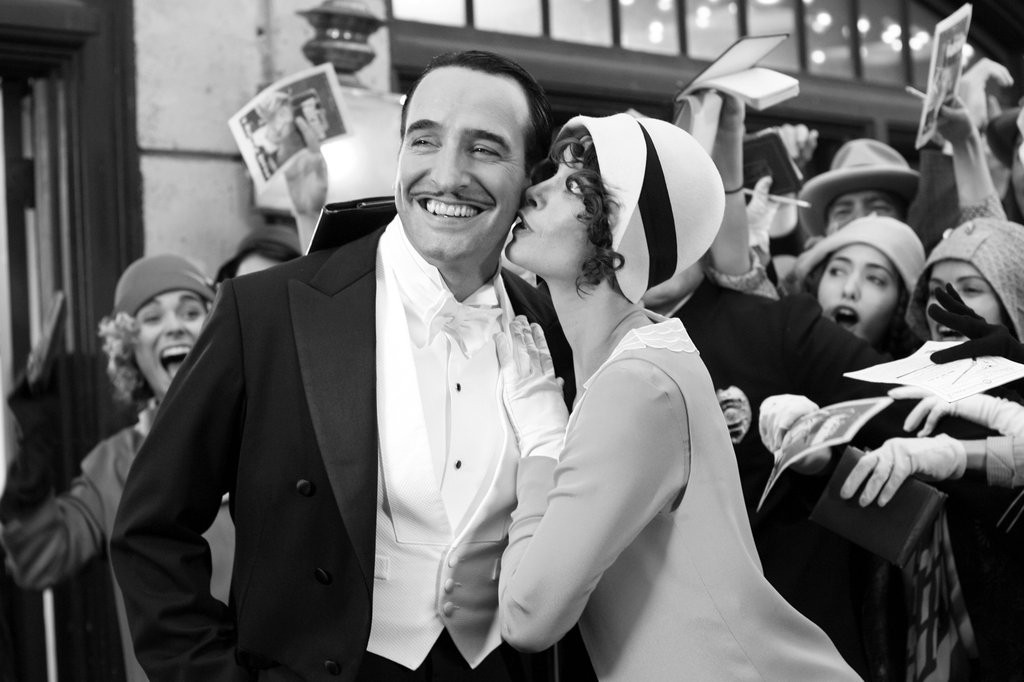 Photo: The New York Times
Imdb score: 7.9/10
Here is one of the most entertaining films in many a moon, a film that charms because of its story, its performances and because of the sly way it plays with being silent and black and white. "The Artist" knows you're aware it's silent and kids you about it. Not that it's entirely silent, of course; like all silent films were, it's accompanied by music. You know — like in a regular movie when nobody's talking?
One of its inspirations was probably "Singin' in the Rain," a classic about a silent actress whose squeaky voice didn't work in talkies and about the perky little unknown actress who made it big because hers did. In that film, the heroine (Debbie Reynolds) fell in love with an egomaniacal silent star — but a nice one, you know? Played by Gene Kelly in 1952 and by Jean Dujardin now, he has one of those dazzling smiles you suspect dazzles no one more than himself. Dujardin, who won best actor at Cannes 2011, looks like a cross between Kelly and Sean Connery, and has such a command of comic timing and body language that he might have been — well, a silent star.
Dujardin is George Valentin, who has a French accent that sounds just right in Hollywood silent films, if you see what I mean. The industry brushes him aside when the pictures start to speak, and he's left alone and forlorn in a shabby apartment with only his faithful dog, Uggie, for company.
At a crucial moment, he's loyally befriended by Peppy Miller (Berenice Bejo), who when they first met, was a hopeful dancer and has now found great fame. The fans love her little beauty mark, which Valentin penciled in with love when she was a nobody.
10. Notting Hill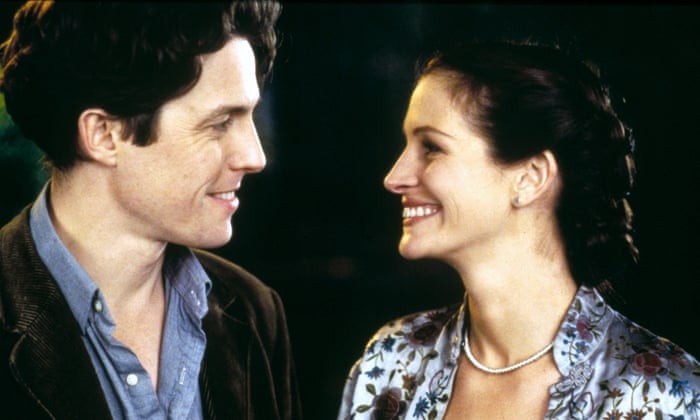 Bags of charm … Hugh Grant and Julia Roberts in Notting Hill. Photograph: Allstar/Polygram Filmed Entertainment
Imdb score: 7.1/10
"Notting Hill" reassembles three of the key players from "Four Weddings And A Funeral" (1994), which made Hugh Grant a star: Grant, screenwriter Richard Curtis and producer Duncan Kenworthy. In the earlier film, Grant fell for a beautiful American (Andie MacDowell), and that's what happens this time, too. And both films surround the romantic couple with a large, cheerful assortment of weird but lovable friends.
Anna Scott, the Julia Roberts character, is seen not simply as a desirable woman, but as a complicated one, whose life doesn't make it easy for her to be happy. There are moments of truth in the middle of this comedy that bring the audience to that kind of hushed silence you get when truths are told. One comes when Roberts looks into the camera and predicts Anna's future: "One day my looks will go, and I'll be a sad middle-aged woman who looks like someone who was famous for a while." Another comes when she kids with the bookseller that the price of her beauty was two painful operations. She points silently to her nose and her chin. Is Roberts talking about herself? Doesn't matter. The scene is based on a fact of life: Anyone who gets paid $15 million a picture is going to perform the necessary maintenance and upkeep.
To be beautiful and famous is, the movie argues, to risk losing ordinary human happiness. The first "date" between Anna and William is at his sister's birthday party, where a mixed bag of friends takes her more or less at face value and allows her to enjoy what is arguably the first normal evening she's had in years. There are other moments when they are basically just a boy and a girl, hand in hand, wandering at night through London. And then her "real life" kicks in, complete with a movie star boyfriend (Alec Baldwin) who thinks William is from room service.
From "Four Weddings," we remember the extended family and friends such as Simon Callow, so good as the gay friend who has the heart attack. In "Notting Hill" William's circle includes his airhead sister Honey (Emma Chambers); his best friend Max (Tim McInnerny); Max's beloved wife Bella (Gina McKee), who is in a wheelchair, and his stockbroker pal Bernie (Hugh Bonneville), who is like one of those friends we all accumulate--boring, but reassuring to have around. William also has a Welsh roommate named Spike (Rhys Ifans), who seems to regard his bodily functions as performance art. These friends and others, like a restaurant owner, represent a salt-of-the-earth alternative to Anna's show-biz satellites.
Top 7 Best Vietnamese Films on Netflix

Vietnam's film industry has recently received multiple international awards from Busan Film Festivals, Asian Film Festivals, or Vegas Movie Awards. If you are struggling to ...
Friendship
President Nguyen Xuan Phuc expressed his hope that trade between Vietnam and New Zealand will reach US$2 billion in 2024 while receiving New Zealand Ambassador Tredene Dobson in Hanoi on October 26.