Top 10 Best DJs In The World Right Now
DJs are the souls of the parties and often bring the best beats and sound to their audiences. Here are the best and most talented DJs around the world.
A disc jockey, more commonly abbreviated as DJ, is a person who plays recorded music for an audience. Types of DJs include radio DJs (who host programs on music radio stations), club DJs (who work at a nightclub or music festival), mobile DJs (who are hired to work at public and private events such as weddings, parties, or festivals), and turntablists (who use record players, usually turntables, to manipulate sounds on phonograph records). Originally, the "disc" in "disc jockey" referred to shellac and later vinyl records, but nowadays DJ is used as an all-encompassing term to also describe persons who mix music from other recording media such as cassettes, CDs or digital audio files on a CDJ, controller, or even a laptop.
Different trends and movements have emerged throughout the history of music that profoundly transformed the globe. When an old song is introduced with a fresh twist, it was called Disk Jockeying. Here are the 10 best and the most talented DJs in the world.
1. David Guetta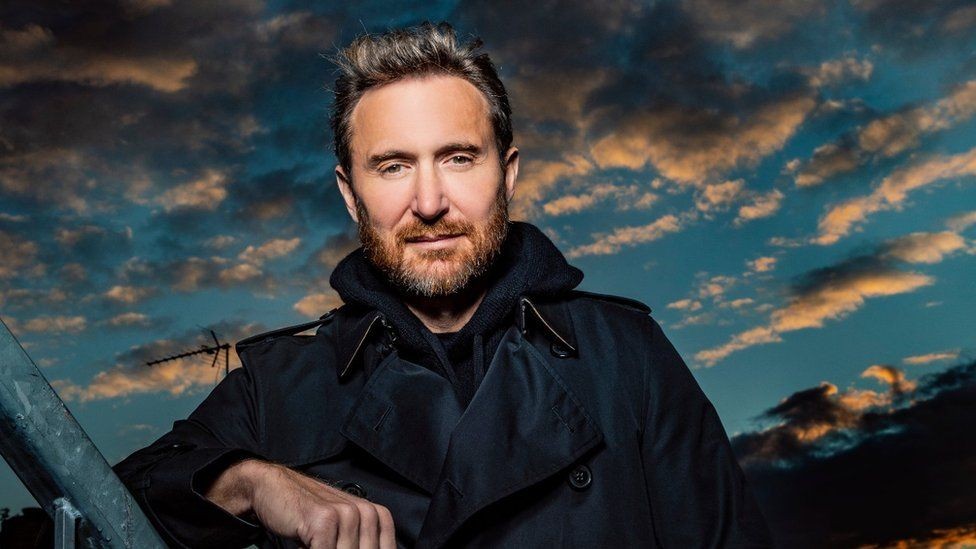 Photo: Getty Images
David Guetta was born on the 7th of November 1967 in Paris, to a father who was of Moroccan Jewish decent and a mothers who was a Belgian.
Pierre David Guetta, better known as just David Guetta, is a world famous music producer and a house music DJ who has shared the limelight with many of the movers and shakers of the music industry. Some of his collaborations include songs like 'Sexy Chick' with Akon, 'Titanium' and 'She Wolf' with the Australian singer Sia, Usher and 'Where Them Girls At' performed with rapper Flo Rida. This very talented DJ was born in Paris in France and got into working as a DJ in the 1980's. In those days, he would play at night clubs which he kept doing till he released his first album in 2002, prior to which he co-founded Gum Productions in 2001.. His ventures in the international music scene were initiated by a chance meeting with Robert Owens, the Americal Rhythm & Blues and House singer, at one of Guetta's performances. One of his biggest hits has been the song 'I Gotta Feeling' which he mixed for the Black Eyed Peas. His latest adventure has been his latest album 'Nothing but the Beat' and its followup, 'Nothing but the Beat 2.0'. There is also a documentary that has been made on this talented musician; it's called 'Nothing But the Beat' and it captures his journey to fame. David Guetta's life has been very interesting; to say the least, so let's take a look his biography and explore his life in a little more detail.
It was in 2008 that he got the official crown of "Best House DJ" which was awarded to him by DJ Awards.
A year later, in 2009, the magazine 'Top 100 DJs' conducted a poll, the results of which placed David Guetta at the No 3 spot.
In 2011 his album, 'One Love', managed to sell over three million copies in a span of two years and also bagged a nomination for Best Electronic/Dance Album at the 52nd Grammy Awards.
He has also won two Grammy's in the years 2010 and 2011 for Best Remixed Recording, Non-Classical.
In 2012, he won the coveted American Music Award for the category Favorite Electronic Dance Music.
2. Martin Garrix
Photo: @Martin Garrix
Martijn Gerard Garritsen is a Dutch musician, record producer, and DJ whose music is typically categorised in 'progressive house', 'electro house', big room house', and 'future bass' genres. Professionally known as Martin Garrix (stylized version Mar+in Garri×) and also as GRX, Garritsen began playing guitar at the early age of eight. Deeply influenced by the fellow Dutch DJ Tiësto and his performance at the opening ceremony of 2004 Athens Olympics, Garritsen downloaded 'digital audio workstation' and 'FL Studio', and taught himself how to compose tracks. Discovered by Tiësto a few years later, he has also collaborated with the likes of AfroJack, Dimitri Vegas & Like Mike, Dillion Francis, Usher, Julian Jordan and Troye Sivan. His career was launched with Spinnin' Records. In 2016 he created his own label 'STMPD RCRDS' and signed with Sony Music. He is set to appear for a summer residency at Hï Ibiza' club in 2017. He was ranked at the No. 1 spot on the DJ Mag's list of top 100 DJs of the world in 2016.
Martin Garrix won the '2013 Dance Music Awards' for 'Best Electro / Progressive Track', 'DJ of the Year', and 'Newcomer of the Year'. In 2014, he was awarded 'The Buma Award' for 'Best International Song' and 'MTV Clubland Award' for the track 'Animals'. In 2016 he received the 'MTV Millennial Award' for 'Beat Guru', 'MTV Europe Music Award' for 'Best Electronic' and 'Best Word Stage Performance,' and 'NRJ Music Awards' for 'Best International DJ' and 'Best Live Performance'.
3. Tiësto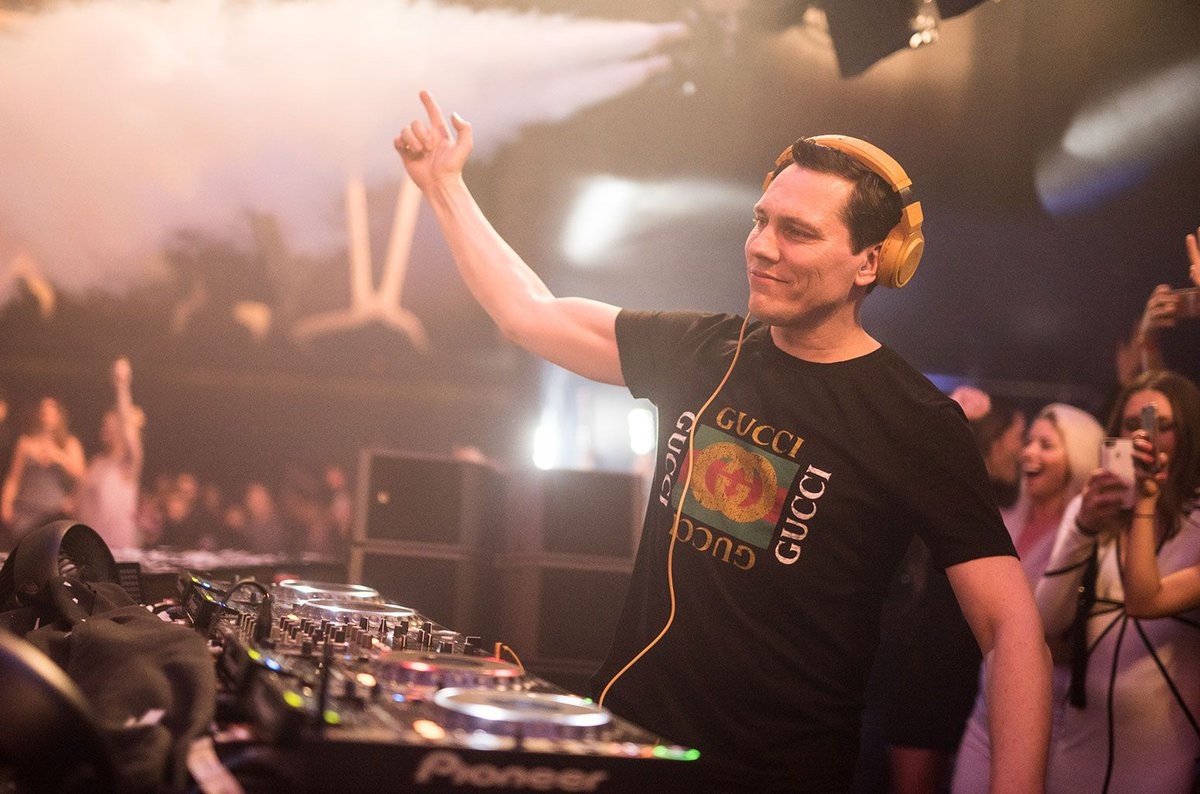 Photo: DJ Mag
Tiësto is the stage name of the famous Dutch disc jockey and music producer, Tijs Michiel Verwest. Tiësto is one of the world's leading DJs and has put together some mind-blowing live shows to millions of fans across the world. Not surprisingly, he hasappeared regularly on the covers of some premier opulent magazines. Tiësto has been nominated for Grammys and he isalso a platinum certified record holder, thanks to his unique approach towardselectronic dance music. He is the founder of the music label, 'Black Hole Recordings', which has gifted music lovers some amazing tracks and albums. Some of Tiësto's greatest hits are 'Magik', 'In Search of Sunrise', 'Silence', 'In My Memory', 'Elements of Life', 'Kaleidoscope' and 'Just Be'. Most of his works have secured a place in the top 30 of Billboard Top Electronic Albums. For his outstanding mixing of the song, 'All of Me', by John Legend, Tiësto won a Grammy award. He is a philanthropist too,as he has been involved in several humanitarian campaigns to raise funds for noble causes. At present, Tiësto is one of the richest disc jockeys across the globe.
4. Calvin Harris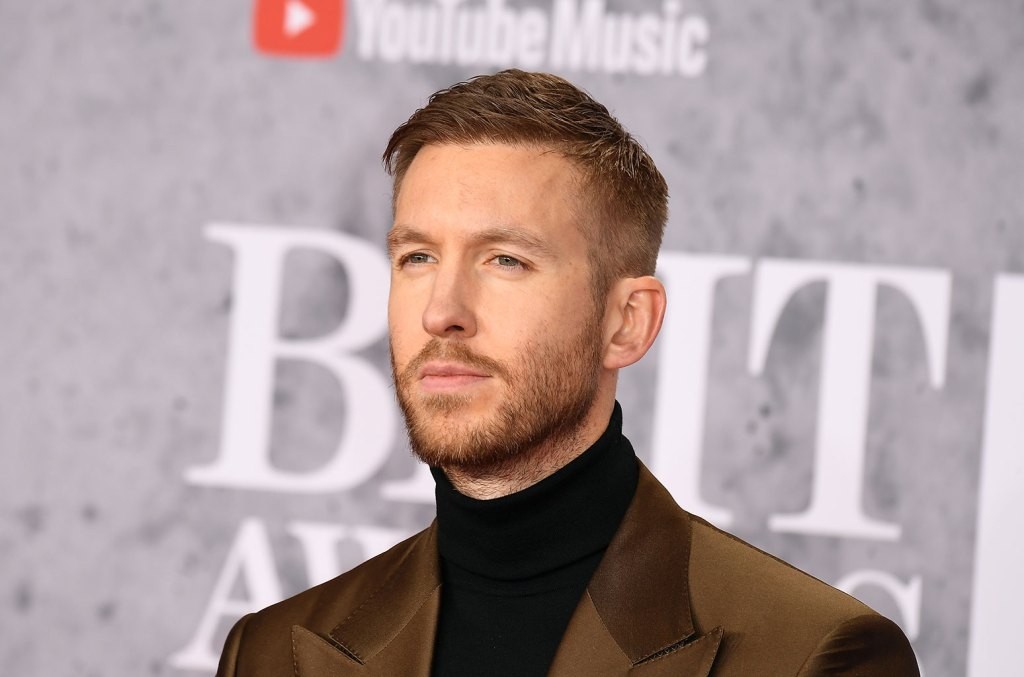 Photo: Billboard
Adam Richard Wiles, renowned as Calvin Harris, is a Scottish singer, songwriter, DJ and record producer considered contemporarily as one of the most successful musicians in British popular culture. His journey into music started during his teens when he got drawn towards electronic music and started recording bedroom demos. Starting with his first studio album 'I Created Disco' that debuted at #8 on the UK Albums Chart, he succeeded in creating magic with music in the years to come, producing several hit and chartbusting albums and singles. Among these his second studio album 'Ready for the Weekend' topped the UK Albums Chart while 'I'm Not Alone', its lead single, marked his first single to top the 'UK Singles Chart'. His third studio album '18 Months' brought him international spotlight. It not only topped several international charts but also made its way to the US Billboard 200 chart reaching #19. Eight singles of the album and also the song 'We Found Love' in collaboration with Rihanna reached the top 10 of UK Singles Chart marking the album the first of its kind to generate 9 top 10 singles thus surpassing record of Michael Jackson.
5. Armin van Buuren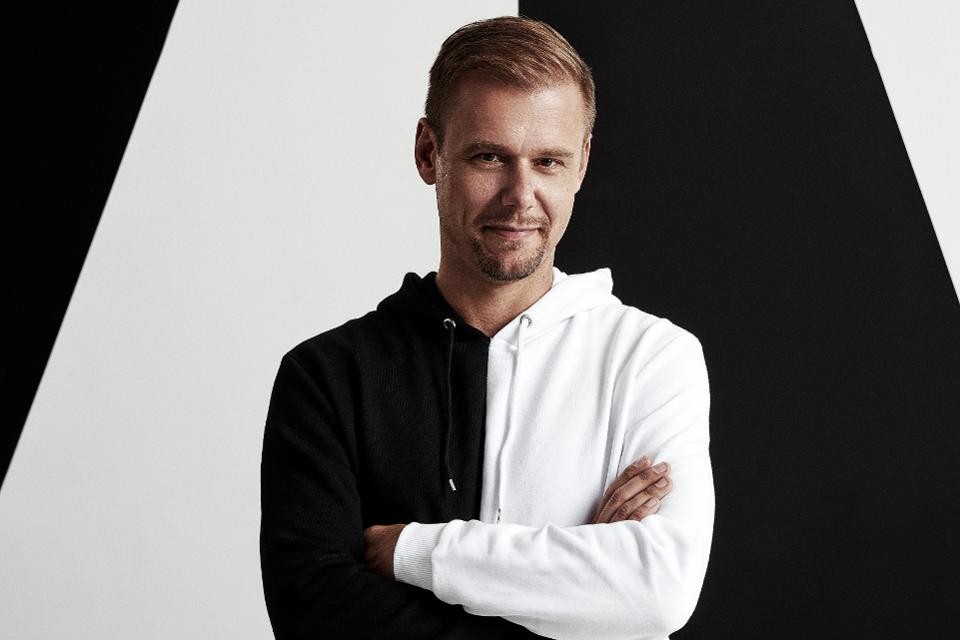 Photo: Getty Images
Armin van Buuren is a popular DJ, record producer, and remixer from the Netherlands. He is best known for hosting a blockbuster radio show named 'A State of Trance.' His six studio albums have become international hits. Born in Leiden, South Holland, Armin was fascinated with music as a child. He started making music when he was 14 years old and played as a DJ at many local clubs and pubs. Over time, he started getting bigger opportunities in music. He slowly shifted his focus from law education to music in the early 2000s. In 2000, Armin started a compilation series named 'A State of Trance,' and by May 2001, he had started hosting a radio show of the same name. Over time, the show earned almost 40 million weekly listeners and ended up becoming one of the most-revered radio shows in the country. Armin has released six studio albums to date and has become one of the most popular DJs from the Netherlands. 'DJ Mag' has named him the number one DJ five times, which is a record in itself. He has also been honored with a 'Grammy' nomination for his track 'This Is What It Feels Like.' In the US, he is the record holder for the highest number of entries on the 'Billboard Dance/Electronics' chart.
6. GET LOOZE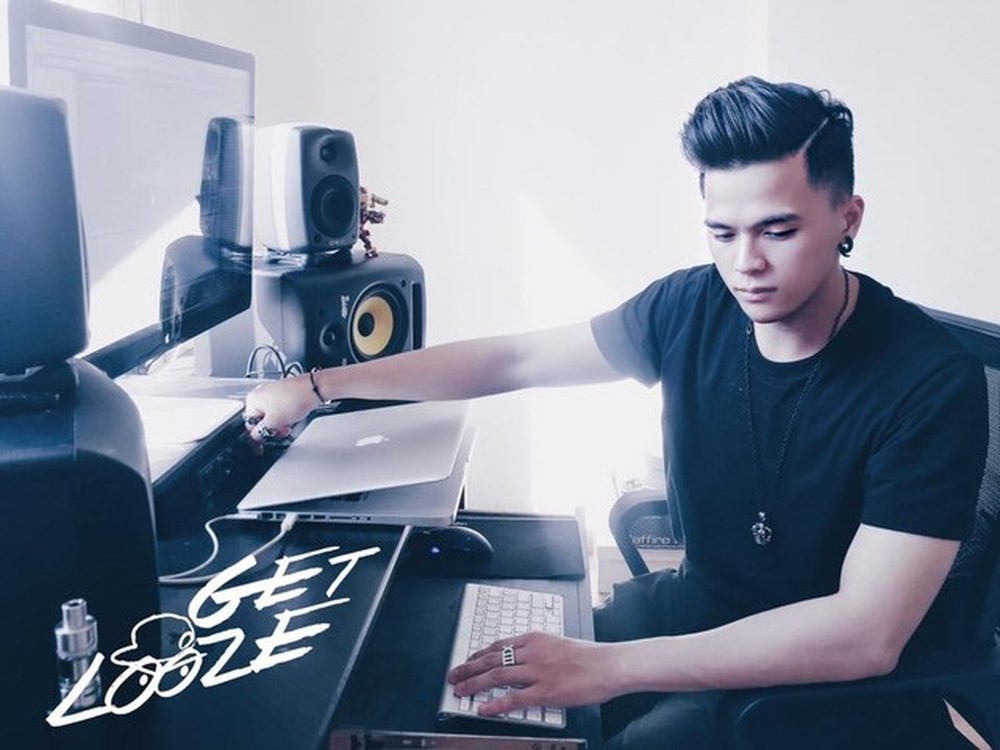 Photo: Tiin.vn
GET LOOZE is a Vietnamese DJ and Turntablist turn Producer. The Ho Chi Minh City-native has been named by Vietnam's electronic music veterans as one of the most talented electronic musicians of his generation.
With a deep passion for music, GET LOOZE decided to start his career as a DJ when he was 17 after watching videos of DJ QBert on YouTube. He learnt his way to become a turntablist, which taught him the skills to read the crowd and DJ his own way, telling the crowd his own stories through his sets. In time, GET LOOZE gradually proved his skills and talents to both the fans and professionals. In 2015, GET LOOZE was named Vietnam's No.1 DJ by the Dutch Electronic Music Legend, Tiesto.
This was a great turning point in GET LOOZE's career, paving his ways to the bigger stages, performing alongside international superstars such as: Hardwell, Steve Aoki, W&W, Headhunterz, Yellow Claw and so many more. And since 2016, GET LOOZE started his residency at 2 of the largest and most well-known clubs in Hanoi, 1900 LE THEATRE and The Bank / The Toilet Hanoi, where he performs in front of thousands fans, showcases his own productions, mashups.
In 2018, GET LOOZE started on another path in his music career with music production. The passion and inspiration for music gave him the desire to show his fans and the world that he is also an artist, with his own creative abilities. From many bootlegs and remixes, GET LOOZE released his first solo single "UFO" at the end of 2018 and received immensely positive feedback from his predecessors, peers and fans, a major start to a new chapter in his musical career.
Also in 2018, GET LOOZE started his own audio/video podcast program "LOOZE THE BEAT", in collaboration with BEATVN and 1900 LE THEATRE, with the initiative to showcase and introduce fresh, quality electronic music from both domestic and international artists to the Vietnamese fans. The show includes a live mix from GET LOOZE and also live special guest appearances in his studio, including the likes of: SIKDOPE, MYRNE, BROOKS, NGOKIEN, and more. LOOZE THE BEAT has been receiving great response, averaging 100,000 views/streams per episode across all platforms.
7. Deadmau5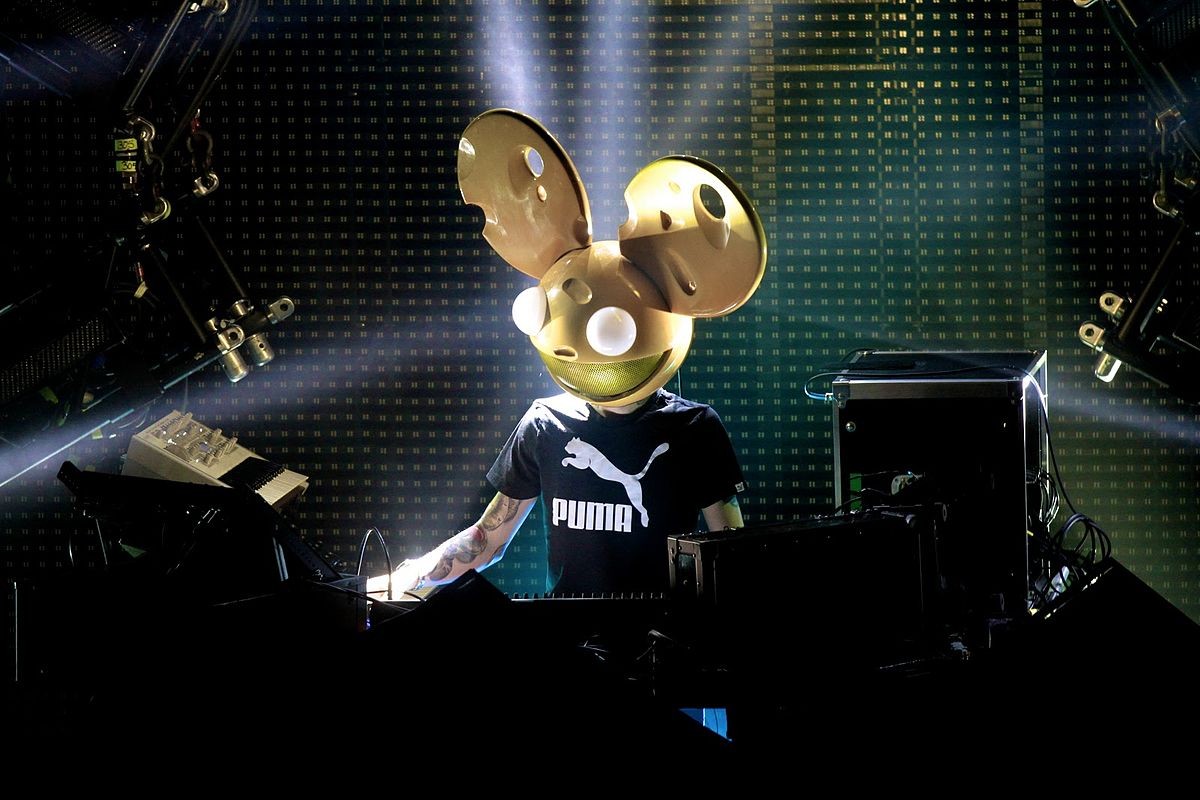 Photo: Wikipedia
Joel Thomas Zimmerman (born January 5, 1981), known professionally as Deadmau5 (stylized as deadmau5; pronounced "dead-mouse"), is a Canadian electronic music producer, DJ, and musician. He mainly produces progressive house music, though he also produces and DJs other genres of electronic music, including techno under the alias Testpilot. Zimmerman has received six Grammy Award nominations for his work.
He has worked with other DJs and producers, such as Rob Swire, Wolfgang Gartner, Sofia Toufa, and Kaskade. He has also collaborated with Steve Duda under the group name BSOD (Better Sounding On Drugs), and was part of the group named WTF? with Duda, Tommy Lee and DJ Aero. In 2007, he founded his own record label, Mau5trap. Deadmau5 is currently one of the highest paid electronic music producers in the world, and is a masked music artist similar to Marshmello and Daft Punk. His works have been included in compilation albums such as Tiësto's In Search of Sunrise 6: Ibiza, and presented on Armin van Buuren's A State of Trance radio show.
In 2012, Zimmerman released singles "The Veldt" and "Professional Griefers" (featuring Gerard Way) to commercial success. These singles were featured on his sixth studio album, Album Title Goes Here. Following his departure from long-time label Ultra Records, Zimmerman released his seventh studio album, While(1<2), through Astralwerks and Virgin EMI in 2014. The album's release was supported by its four singles; "Avaritia", "Seeya", "Infra Turbo Pigcart Racer", and "Phantoms Can't Hang". After a brief hiatus, Zimmerman's eighth studio album, W:/2016Album/, was released in late 2016, with singles "Snowcone" and "Let Go". He subsequently composed the score for the 2019 action film Polar, and released the singles "Satrn", "Coasted", "Fall" the same year. In 2020, "Pomegranate" and "Bridged by a Lightwave" were released ahead of his ninth album.
8. Hardwell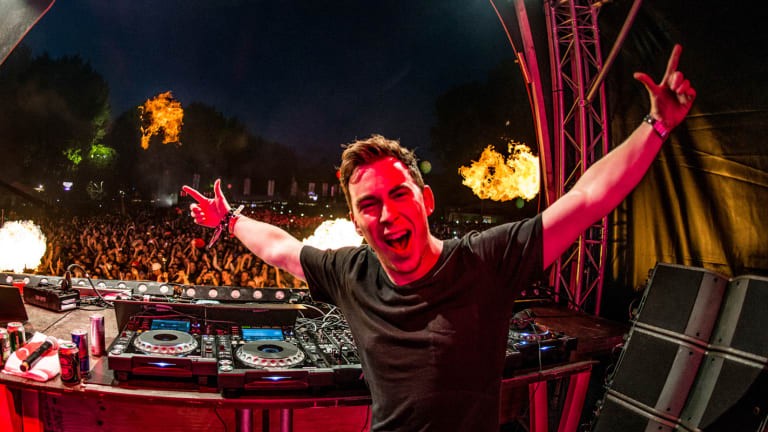 Photo: EDM.com
Robbert van de Corput (born 7 January 1988), known professionally as Hardwell, is a Dutch DJ, record producer and remixer from Breda. Hardwell was voted the world's number one DJ on DJ Mag in 2013 and again in 2014. He was ranked at number twelve in the top 100 DJs 2019 poll by DJ Mag. Hardwell is best known for his sets at music festivals, including Ultra Music Festival, Sunburn and Tomorrowland.
Hardwell first gained recognition in 2009 for his bootleg of "Show Me Love vs. Be". He founded the record label Revealed Recordings in 2010 and a radio show and podcast Hardwell On Air in 2011. He has released 10 compilation albums through his label, as well as a documentary film. His debut studio album, United We Are, was released in 2015.
On 7 September 2018, Hardwell announced his indefinite hiatus from touring, stating that he wanted to focus more on his personal life.
9. Diplo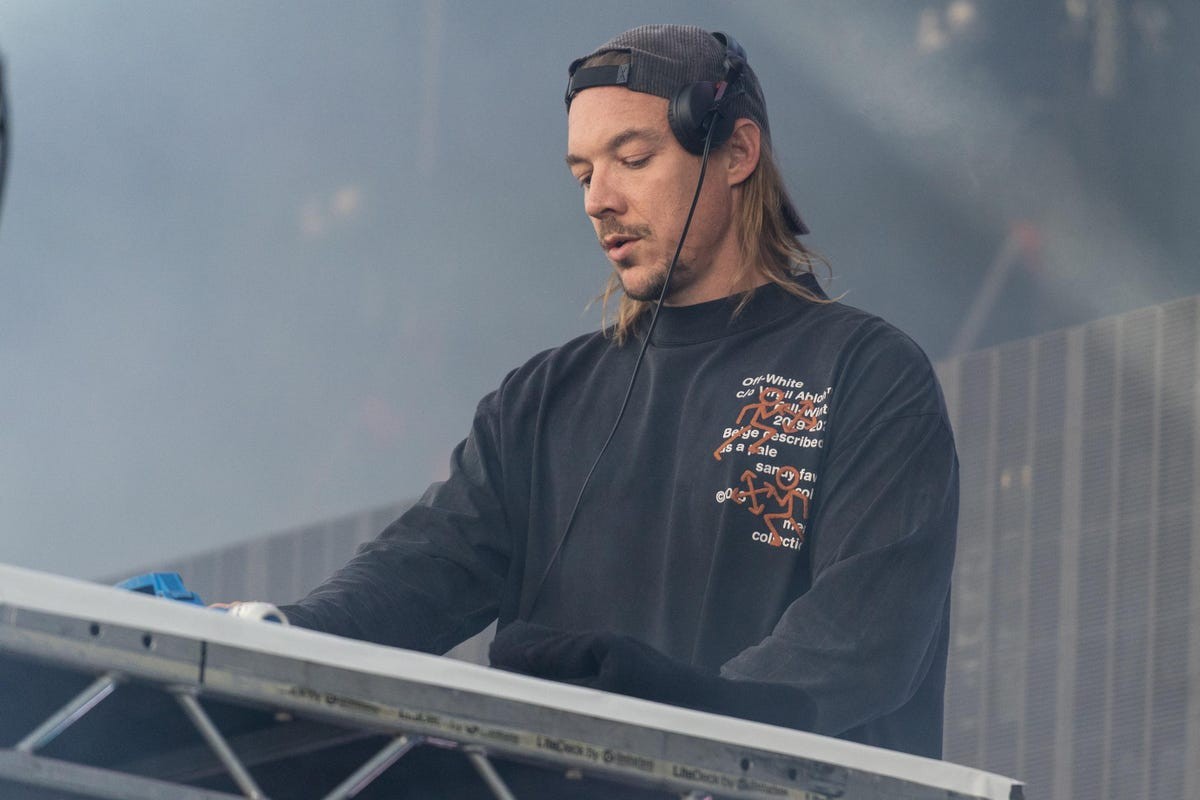 Photo: Forbes
Diplo (Thomas Wesley Pentz) has slowly risen to fame to make his place in the American music industry as one of the most dynamic and talented musical geniuses. The American record producer, rapper, musician, singer and songwriter also happens to be the founder of the Dancehall music group's project 'Major Lazer'. His association with DJ Skrillex brought the electronic super duo Jack U into form. He started with his mash up mix tapes and it wasn't soon before he started being known as the master in the electronic dance music on the local front, playing in local clubs in Philadelphia. He slowly rose to fame among the local party crowd and it didn't take him too much time after that to start his own club nights along with his friend DJ Low Budget, which they named 'Hollertronix'. They released a mix tape in 2003 titled 'Never Scared' and shot to worldwide fame. Diplo kept working towards his dreams and quickly released his first solo album titled 'Florida', which was just the first one of the many successful ventures as an artist. 'Major Lazer' became his most popular stint and his international fame rose to the skies.
10. Skrillex
Photo: EDM.com
Skrillex is an American singer, songwriter, instrumentalist, music producer, and DJ who is acclaimed for his music videos and albums like 'First of the Year', 'Bangarang', and 'My Name is Skrillex'. His career as a musician and singer took off when he volunteered to play the guitar for the rock band 'From First to Last', but was instead chosen as the lead vocalist. Skrillex, during his association with the band, contributed significantly towards the launch of albums including 'Heroine' and 'Dear Diary, My Teen Angst Has a Body Count' but eventually left to chart a solo career. As a soloist, Skrillex joined forces with bands like 'All Time Low', Forever the Sickest Kids', 'The Matches', and 'All Time Low' during countrywide music tours. 'Gypsyhook EP' was his debut extended play (EP) to be launched commercially, and following its release, Sonny began recording his first studio LP 'Bells' but eventually called it off. He resumed performing and recording albums using his stage name 'Skrillex'. The first EP 'My Name is Skrillex' he recorded under his nom-de-plume was available for download free of cost via his official MySpace profile. Skrillex has bagged eight Grammy Awards till date.
Top 10 Best UK Cities For Nature Lovers

Famous for its enchanting beauty, historical and cultural sites, the U.K is also a favorite destination of nature lovers, in which these cities became the ...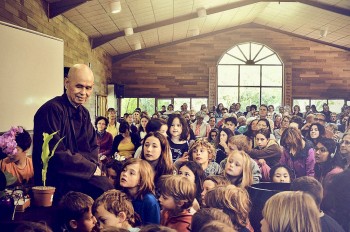 Viet's Home
The master of meditation "passed away peacefully" at the Tu Hieu Temple in Hue – where his spiritual journey began and Vietnam's Buddhist heartland, the Plum Village Community of Engaged Buddhism said.