10 Crazy Experiences You Can Have In Vietnam
A trip to Vietnam can be exciting, and many activities and things to explore during your journey. Here is top 10 crazy experiences that you must try once before 30, which we promise you will not regret it.
Vietnam may be renowned for its many pristine temples, colonial architecture, geological wonders, and mouth-watering cuisines, but this quaint country are also plenty of unique experiences you won't find elsewhere. Despite years of colonialism and modernisation, there are several parts of Vietnam that remains relatively authentic, with its local population making great efforts to preserve its many traditions and beliefs.
Fancy revving up a motorbike and touring the Hai Van Pass? The road is yours. In the mood for a party? Simply board a boat tour with DJs at Ha Long Bay. Da Lat is a canyon-lover's dream, while the streets of Bia Hoi Corner are giddy whirls of late-night drinking and dining. You might sample deep-fried insects in the Mekong Delta, or if that's not to your taste, you'll find the street-food markets have an abundance of delicious dishes.
Let's take a look at these 10 crazy experiences in Vietnam that you should try once in your life.
1. Try snake wine at Hoi An Night Market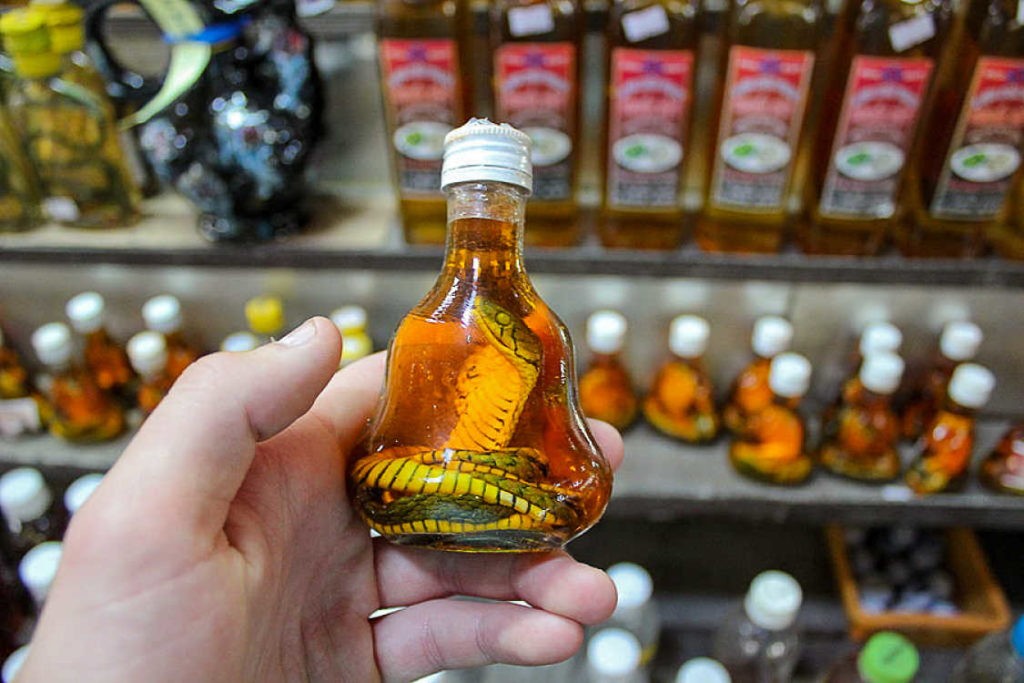 Photo: Hoi An Now
Walk long enough through the night market in Hoi An, Vietnam, and you will eventually spot white-eyed cobras in glass bottles, coiled upright in a mass of yellow liquid. These bottles contain snake wine, a strong alcoholic beverage that can be found all over South China and Southeast Asia. Although this concoction is often sold for its tourist-shock factor, it actually has a long tradition as a medicinal drink, stretching back to China's Western Zhou dynasty.
In traditional Chinese medicine, distilling a snake's "essence" into wine is said to cure everything from rheumatism to hair loss. Although venomous snakes are considered especially powerful, any venom gets denatured by the ethanol in the wine. The drink is also widely touted as an aphrodisiac that enhances virility.
Wine-makers typically use one large snake per bottle. They might throw in roots, berries, and herbs to enhance the flavor or healing properties, or add smaller snakes, scorpions, or geckos. After filling the bottle with rice wine (whiskey is a popular alternative in Thailand and Laos), they'll leave the resulting brew to steep for months.
The resulting elixir is meant to be sipped slowly and savored. The flavor of snake wine been described as earthy and likened to "rice wine with a protein finish, like a fishy chicken." Most versions supply the burning snap of strong liquor.
2. Visit Cu Chi Tunnels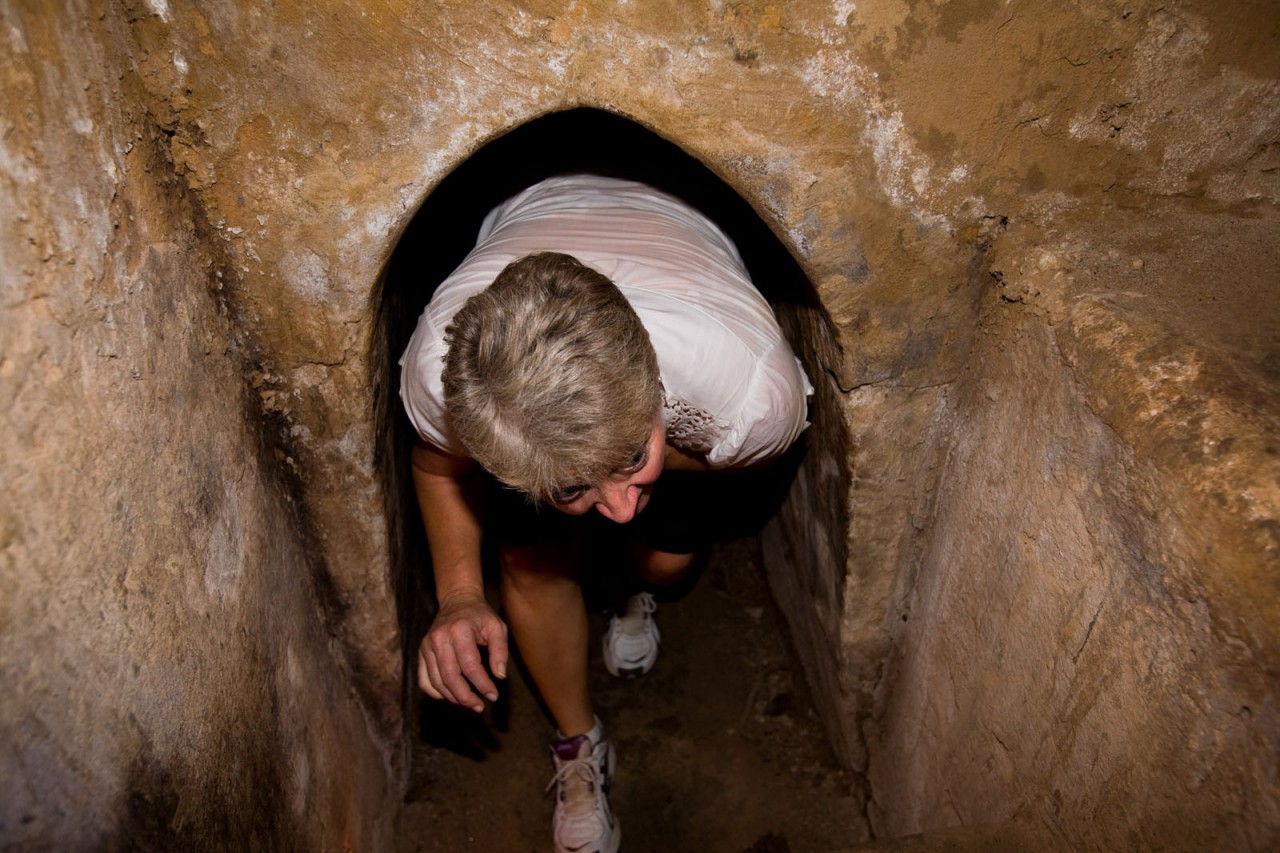 Photo: Semester at Sea
Although we wouldn't recommend this to claustrophobics, crawling through Chu Chi Tunnels is one of the most thrilling experiences in Vietnam. Located 70km northwest of Ho Chi Minh City, the historical site has over 120km of underground tunnels, most of which fitted with trapdoors, living areas, kitchens, storage facilities, armoury, hospitals, and command centres. You only get to explore a small part of the Chu Chi Tunnels, but you'll get a sense of what it would have been like during the war in the 1960s and '70s.
The 75-mile (121 km)-long complex of tunnels at Củ Chi has been preserved by the government of Vietnam, and turned into a war memorial park with two different tunnel display sites, Ben Dinh and Ben Duoc. The tunnels are a popular tourist attraction in Vietnam, and visitors are invited to crawl around in the safer parts of the tunnel system. The Ben Duoc site contains part of the original tunnel system, and the Ben Dinh site, closer to Saigon, has tunnel reconstructions and some tunnels have been made larger to accommodate tourists. In both sites, low-power lights have been installed in the tunnels to make traveling through them easier, and both sites have displays of the different types of booby traps that were used. Underground conference rooms in which campaigns such as the Tết Offensive were planned in 1968 have been restored, and visitors may enjoy a simple meal of food that Viet Cong fighters would have eaten.
3. Sandboarding on Mui Ne Sand Dunes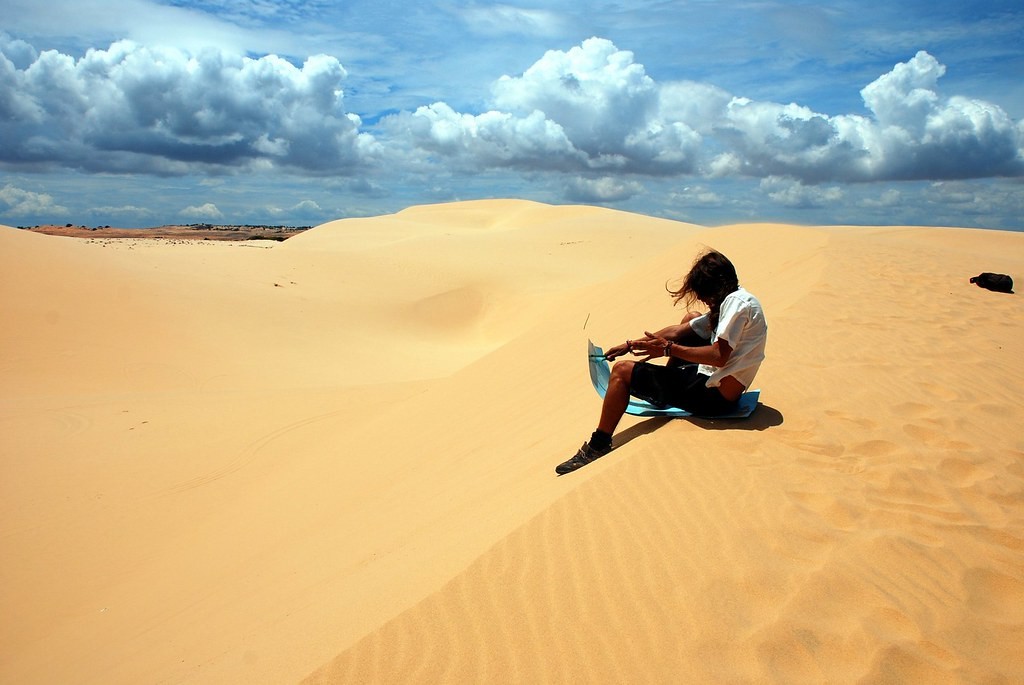 Photo: Viator
A seaside resort located in the south of Vietnam, the city of Mui Ne is ideal for relaxing on the beach, kitesurfing and enjoying fresh seafood. The region is also filled with unexpected landscapes, such as the Fairy Stream, which resembles the panoramas of the Grand Canyon with its steep red and white cliffs and waterfall.
But for a truly unforgettable experience, you have to go to the dunes. There are two areas in Mui Ne: the red dunes, which can easily be accessed by motorcycle from the city, and the white dunes a little further away, which make you feel like you are in the middle of the desert, though really, you are only a few miles from the sea. These dunes are the ideal place to admire the sunset, when the blue and orange colors of the sky blend with the colors of the sand.
The must-do activity is sandboarding on the dunes of Mui Ne. During your climb, you can rent a plastic board for your descent, for thrills that will remind you of snowboarding. Rolling and laughing in the sand will definitely be on the agenda.
4. Climbing Fansipan Mountain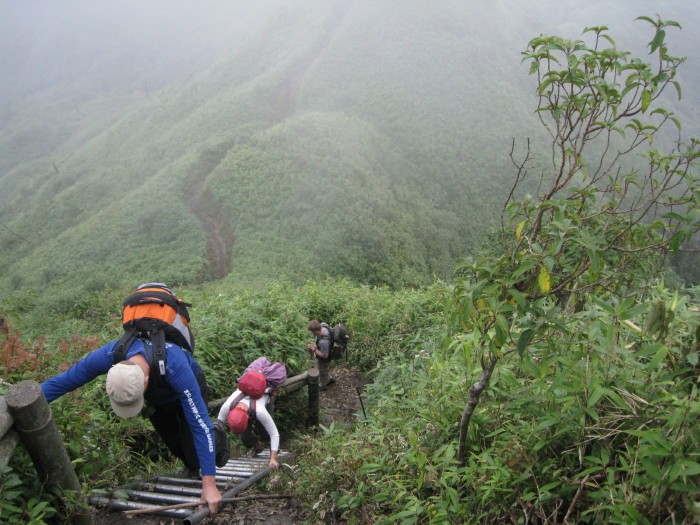 Photo: WordPress
If you've seen pictures of terraced paddies and Hmong people, then you already know how beautiful the Muong Hoa Valley is. Fansipan Mountain looms over Sapa, a small city that's becoming increasingly popular with tourists. It's the tallest mountain in Indochina at 3,143m (10,312ft), and it's no easy feat getting to the top. Most hikes to the summit are spread over several days. You ascend into the clouds through thick forests and some amazing nature. It's not too crazy, but still something better done when you're young and your knees can take the abuse.
September to the next March is good time for mountain climbing here. However, it would be great if one can make the conquest at the end of February, when flowers on the mountain blossom.
From Hanoi, tourists should catch an overnight train Hanoi – Sapa (333km) which arrives in Lao Cai province in the early next morning. After that, tourists go to Sapa from Lao Cai (38km) by car or public bus. At Sapa town, as planned, tourists go to Tram Ton, Cat Cat or Sin Chai to begin the conquest of Fansipan.
5. Swimming in Elephant Spring's natural pools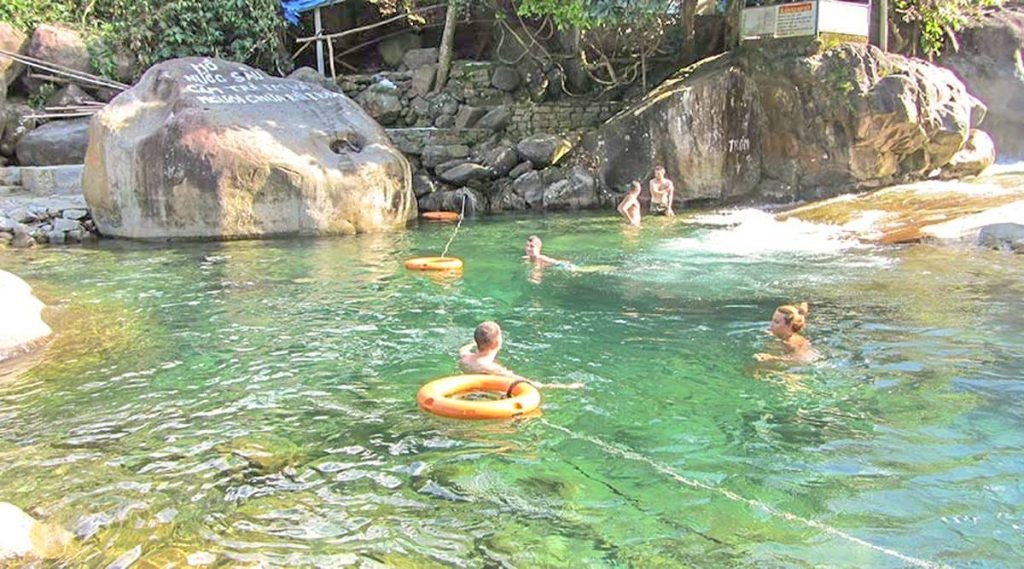 Photo: Local Vietnam
The Elephant Springs Vietnam is easily one of the most beautiful hidden treasures of Vietnam. This natural spring that cascades into fresh water pools from a water fall is located 53 kilometers outside of Hue, roughly a 1 hour drive. It is also located just 20 kilometers from the infamous Hai Van Pass, a road deemed by Top Gears Jeremy Clarkson as "a deserted ribbon of perfection – one of the best coastal roads in the world". Over recent years, it has become incredibly popular with tourists and locals as a place to come and relax especially on hot days and enjoy some beer, food and fresh water. However, it still has the feeling of being untouched and not completely overrun like many other popular destinations.
What makes the Elephant springs Vietnam unique is that it is located off the beaten track, giving visitors the sensation of a secluded paradise. It also has a unique multi-layered layout, with different levels of bamboo huts where you can put your belongings under cover, as well as a place to relax alone or in groups outside the water. Surrounding the springs are thick forest and jungle, adding to the beautiful scenery. It has become a must-do for those travelling between Hue and Da Nang/Hoi An. Normally, as it is not along the direct route, tourists will have to organize a private car or take a specific group bus that is visiting the Elephant Springs Vietnam.
6. Board a party boat in Ha Long Bay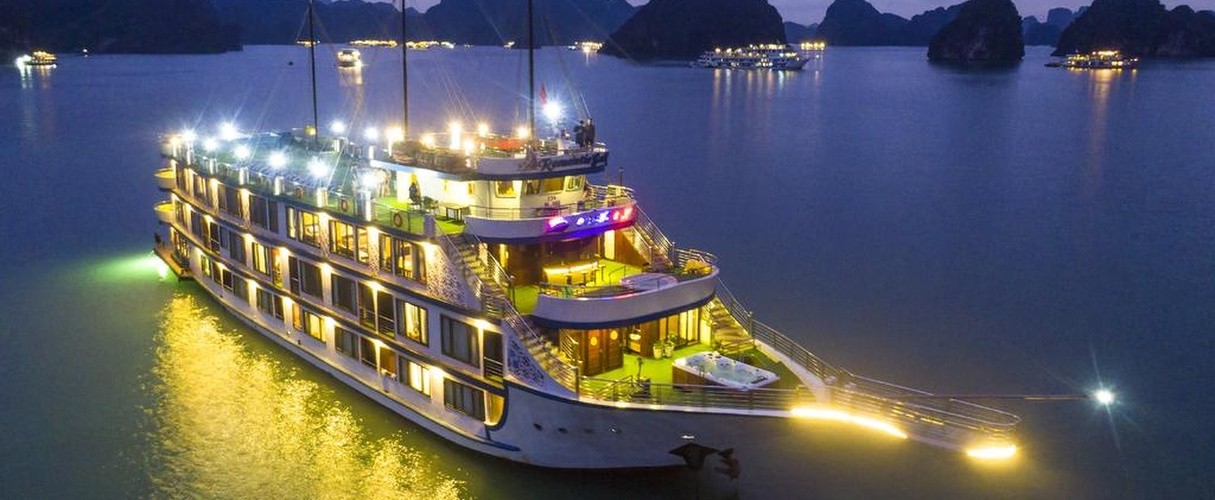 Photo: Halong Bay Tours
Calm sea, turquoise water, limestone karsts covered in rainforest – Ha Long Bay looks like a still from the film Avatar (2009). Most visitors roll up to absorb the tranquillity, but partying is an option too: the Oasis Bay Cruise is a three-day Ha Long Bay boat trip with hot tubs, inflatable trampolines, kayaks, and DJs who play thumping music from nightfall to early morning (they don't scrimp on the drinks, either). Do it at the start of your Vietnam trip and you'll have new friends for the duration.
7. Exploring Paradise Cave at Phong Nha- Ke Bang
Photo: Insatiabl Travel
Paradise Cave dubbed as "underground palace" Heaven is one of the wonders of the magnificent and magical world most. Cave is nestled deep in the World Natural Heritage National Park Phong Nha Ke Bang, terrain catto neck, dating formed today about 350 to 400 million years. Heaven is located at Km 16 from West Branch edge of Ho Chi Minh road about 4km of Son Trach commune, Bo Trach district, Quang Binh province, the center of Dong Hoi city about 70km to the northwest edge West Road branch in Ho Chi Minh . Phong Nha way about 25km journey west branch north Truong Son Street, very convenient way.
Paradise Cave newly discovered cave in VietNam and it was considered the largest complex of caves in the world. This system of interconnected caves was discovered in 2005 by scientists from the British Cave Research Association with the help of a local man. It is the most beautiful cave in the Phong Nha Ke Bang area, a UNESCO World Heritage site. The whole length is 31 km long but only 900m was opened to the public.
Paradise Cave, the cave was discovered by a local man in 2005 and 5 first km of this cave was explored by explorers from British Cave Research Association in 2005, the whole 31 km was explored and publicly announced by the British cave explorers. This cave is 31 km long, longer than Phong Nha Cave which had been considered the longest cave in this national park.
8. Experience the nightlife at Bia Hoi Corner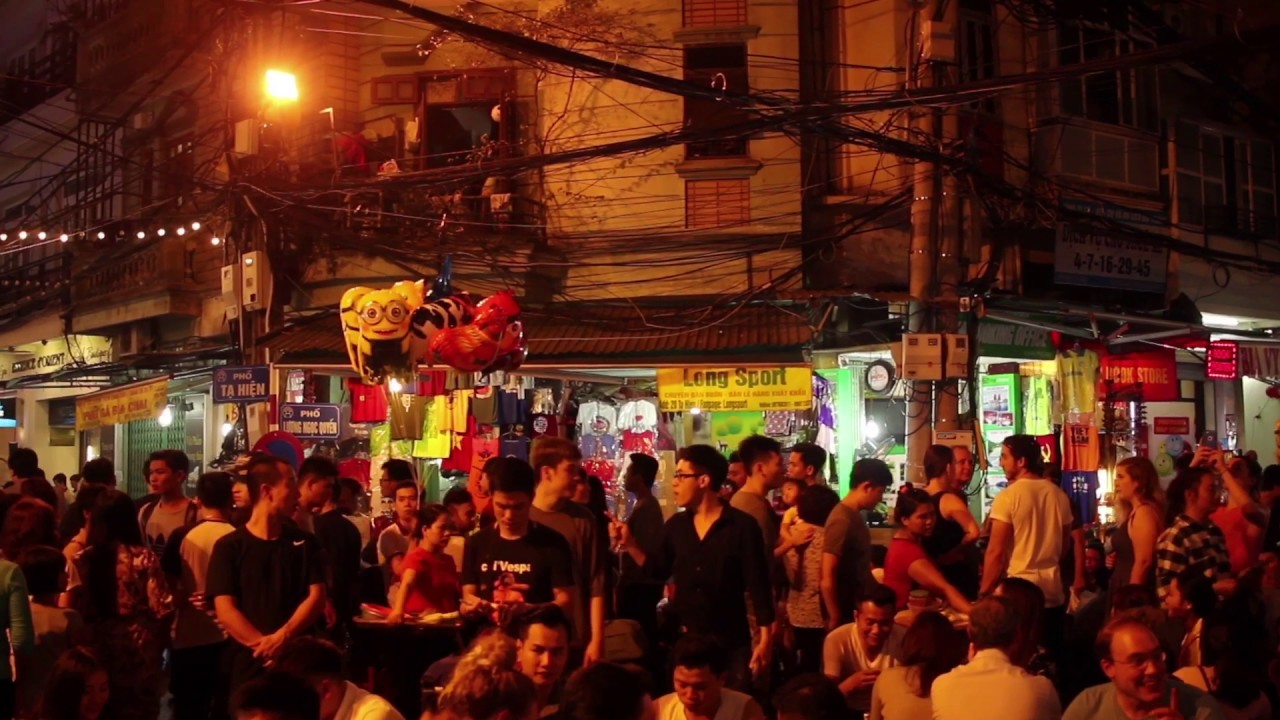 Photo: Youtube
Differ far from the noisy image of Hanoi in the daytime, Hanoi at night brings a charming and romantic beauty fascinating to everyone's heart. When night falls, streets gradually sink into the darkness, it is time to discover the special beauties of the city.
The beauty of Hanoi at night is a combination of two opposite beauties which express clearly the difference between an old capital and a new one.
The capital of Vietnam is famous for not only peaceful poetic streets with white ancient houses standing quietly side by side under the yellow lights of street lamps but also rows of old trees on both sides of roads in the Old Quarter. There are also bustling streets crowded with people and full of restaurants, shops, bars, etc.
Some of them have become typical features of Hanoi in the eyes of international friends. The most typical is Bia Hoi Corner (also called Bia Hoi Junction), a destination that the foreign who come to Hanoi for the first time must go. Why does it become so popular? How to get and what to do there? Today, you will get to know useful information to make a plan on exploring the most famous bustling street in Hanoi – Bia Hoi Corner.
9. Staying with a hill tribe family in Sapa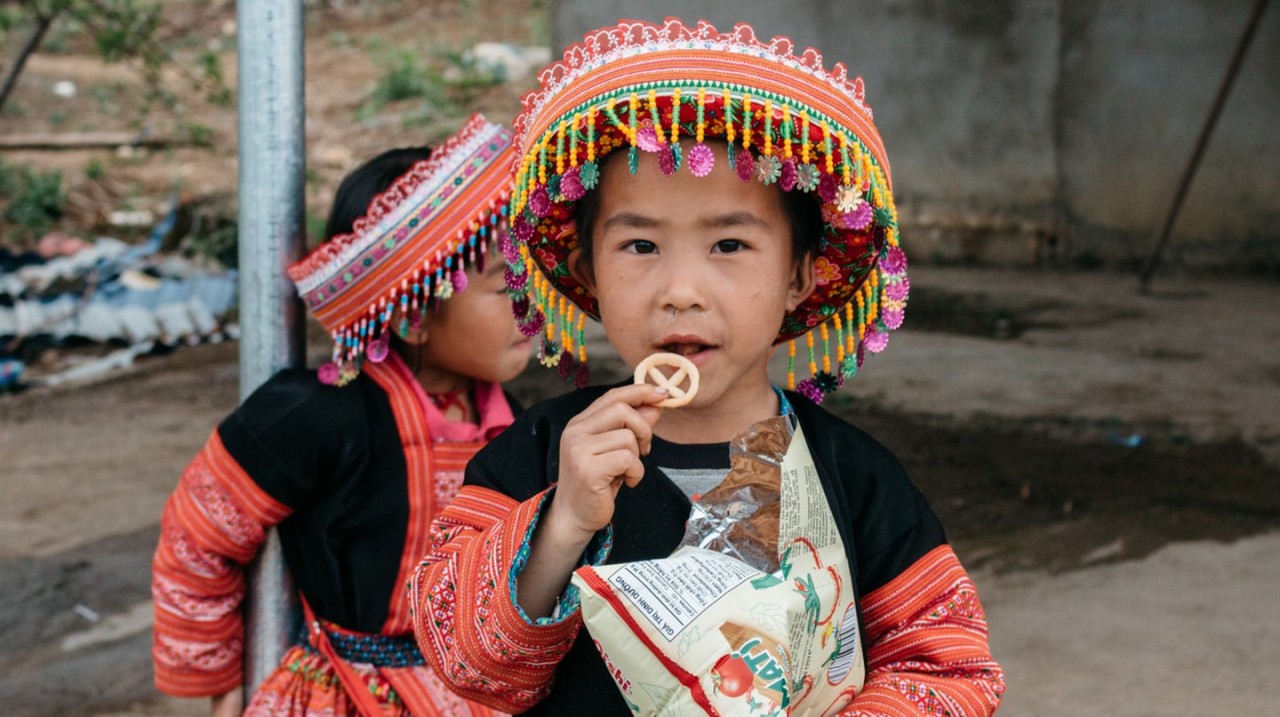 The Hmong people have adapted to much change | © Vu Pham Van / Culture Trip
One of the best ways to fully experience the local lifestyle is arranging for a homestay in Sapa's traditional villages. Located 400 kilometres from Hanoi, Sapa is a popular place for travellers looking to explore its rugged landscape for a few days. Best of all, its many hill tribes, such as Giay, Hmong and Red Dao, are more than happy to offer you a place to stay at their homes, where you can enjoy authentic regional dishes, dress up in local costumes, and try your hand at working in the fields.
With over 50 ethnic groups residing within its territory, Vietnam is a country of great cultural and linguistic diversity. Ethnic minorities in Vietnam are mostly hill tribes inhabiting mountainous regions with high altitudes. Particularly, the Sapa area, located in the province of Lao Cai, in the northwestern part of the country (close to the border with China), is a center of Vietnamese tribal culture. According to worldtravelconnector.com, meeting Vietnamese tribes in Sapa is one of the most interesting things to do in Vietnam. There are four main ethnic groups residing in Sapa: the Hmong (52%), Red Dao (25%), Tay (5%) and Giay (2%) . Besides that, residents include minor percentages of the Muong tribe, the Tay tribe, the Hoa tribe, and the Xa Pho. Interestingly enough, besides its own unique culture, and historical background, each hill tribe in Sapa has its distinctive language.
10. Riding a cyclo through Hoi An Ancient Town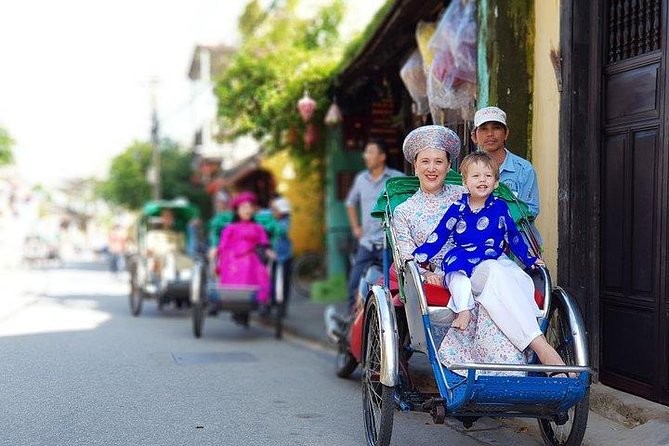 Photo: Viator
Hoi An Ancient Town is a pedestrian-friendly, living museum that houses Chinese temples, a Japanese-designed bridge, traditional markets, wooden shop-houses, French- colonial houses, and old canals. While you can easily explore on foot, riding a cyclo is a fun (and relaxing) way of getting around this UNESCO-listed town. Some cyclo drivers can speak English or French, and are more than happy to give you some local insights during your visit in Hoi An.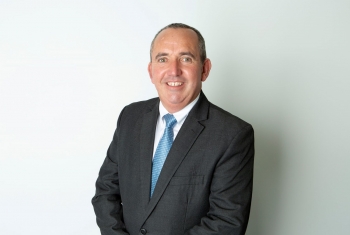 Economy
Skipton International, the award-winning Guernsey-licensed bank, has announced the launch of limited company buy-to-let lending giving customers an additional financing option for growing UK property portfolios.