100,000-laugh-journey to bring cleft surgery for children
As part of a new three-year partnership between The Laughing Cow Vietnam and Operation Smile Vietnam, a laugh campaign 'One laughs - One hope' reached its goal earlier than expected. With more 100,000 laughs, The Laughing Cow Vietnam will donate more than USD 43,000 to OSV's mission of providing life-changing surgery for children suffering from cleft lip and cleft palate in Vietnam.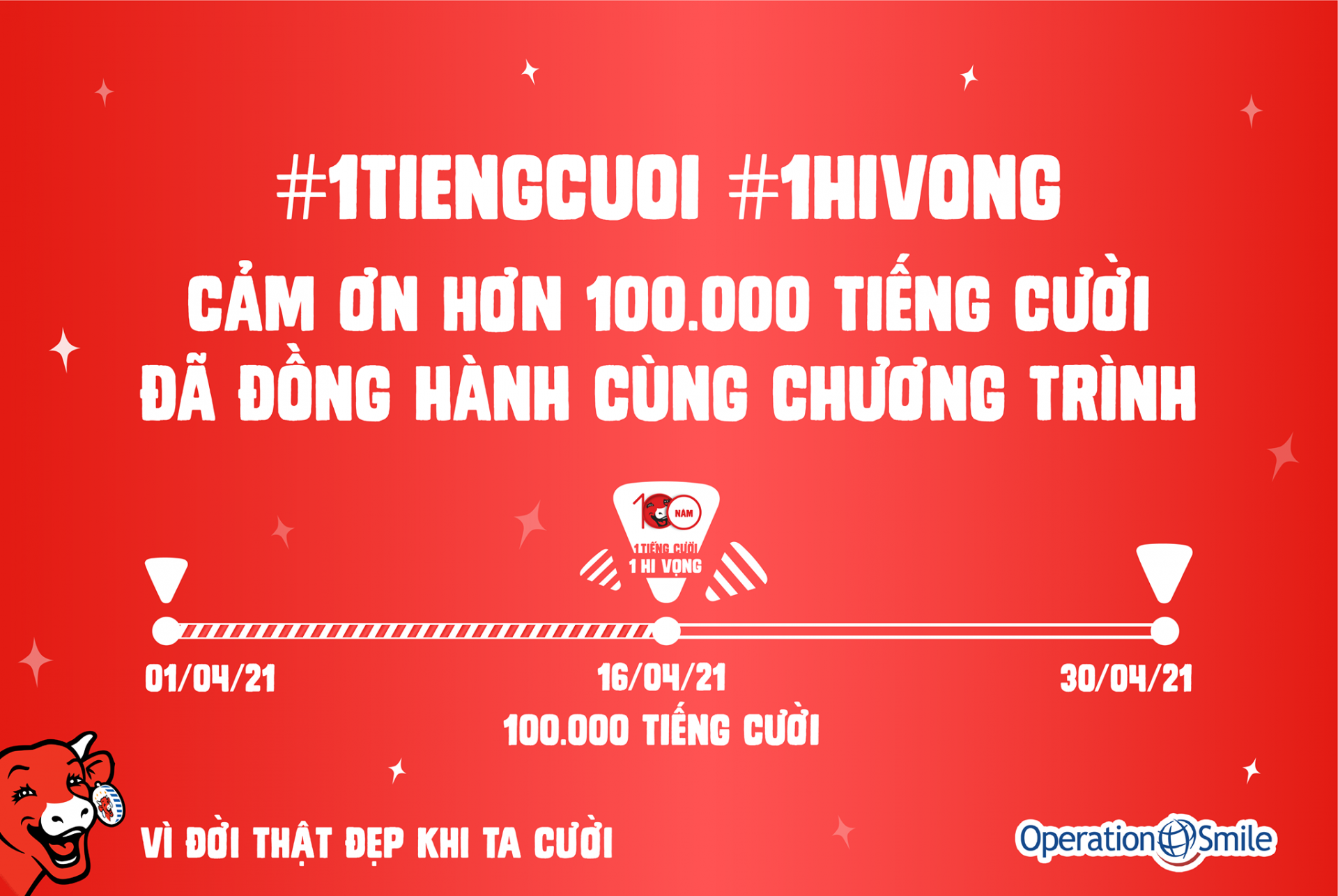 Just over two weeks since its launch, the campaign has reached more than 100,000 laughs and completed its goal.
According to statistics, harelip and cleft palate is one of the most common congenital anomaly of newborns in Vietnam. The rate of children born with harelip and cleft palate is 1 out of every 700. This not only affects the patients' appearance, but also impacts their physical and psychological development.
A child with a cleft has twice the odds of dying before their first birthday. Children with cleft conditions who survive may have difficulty eating, speaking, hearing or breathing properly.
The year 2021 marks the 100th anniversary of The Laughing Cow. In order to record this important milestone and to show the corporate social responsibility with practical contributions, The Laughing Cow decided to accompany Operation Smile with a three-year commitment to providing life-changing surgery for children suffering from cleft lip and cleft palate in Vietnam.
In the first year, The Laughing Cow has launched the campaign 'One laughs - One hope' calling for everyone to join hands to contribute 100,000 laughs, through which the Laughing Cow will sponsor VND 1 billion for Operation Smile.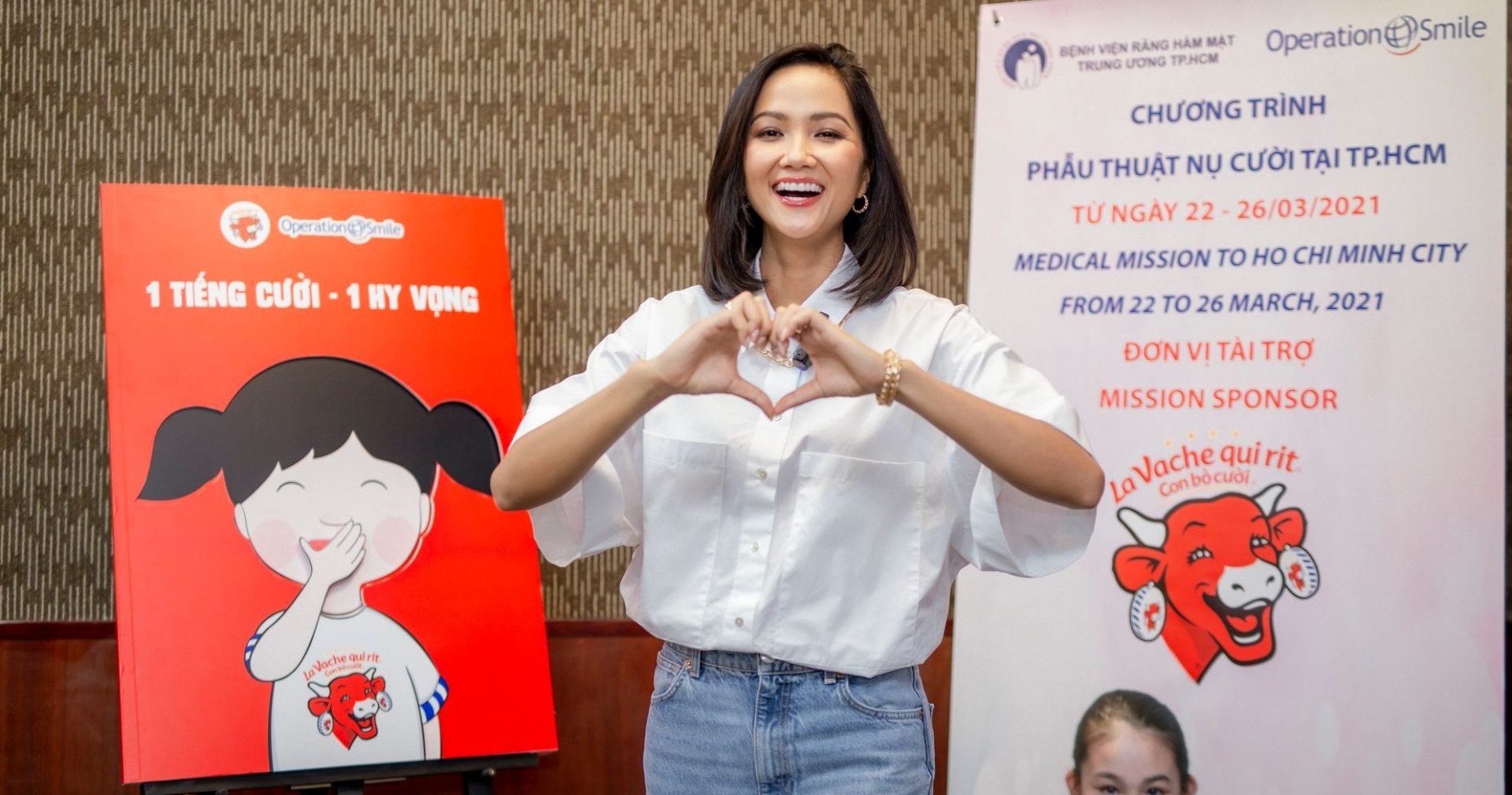 Miss H'Hen Nie - brand ambassador of the Laughing Cow was also present in this meaningful cooperation signing and contributed her laugh to the 'One laughs - One hope' campaign.
The journey is expected to last over a month. However, after two first weeks, the campaign has received more than 120,000 laughs from people from all walk of life, from students, office workers, doctors, housewives to famous people like Miss Universe Vietnam 2017 H'Hen Nie, singer Dam Vinh Hung, actor Nguyen Manh Truong, etc, helped the journey really spread strongly and reach its goal earlier than planned.
Laughter is the strength in each of us, helping us to see our surroundings more positively, now laughter also gives hope to children with open lips and frogs, giving them a chance to have surgery technique to have a whole and healthy smile.
The ceremony to award VND 1 billion (USD 43,000) to Operation Smile Vietnam will be held on April 26.
Although the journey had finished with 100,000 laughs, organizers still urged social media users continue to share a photo or video of favorite laugh and post it with hashtags #1tiengcuoi #1hivong #OperationSmile to spread the love to children with cleft lip and palate./.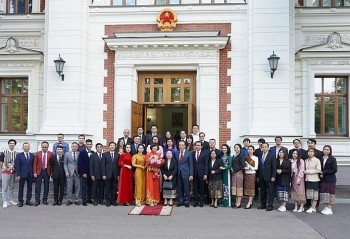 Friendship
The Vietnamese Embassy in Cuba will make efforts to consolidate and cultivate the special Vietnam-Laos relationship in the spirit of respect and support for mutual benefits.