2 'chosen chicken' restaurants impress tourists in Quy Nhon
Tourists at the restaurant are served free-range chicken dishes made various ways, such as steamed with onions, or fried with fish sauce
Huu Lai restaurant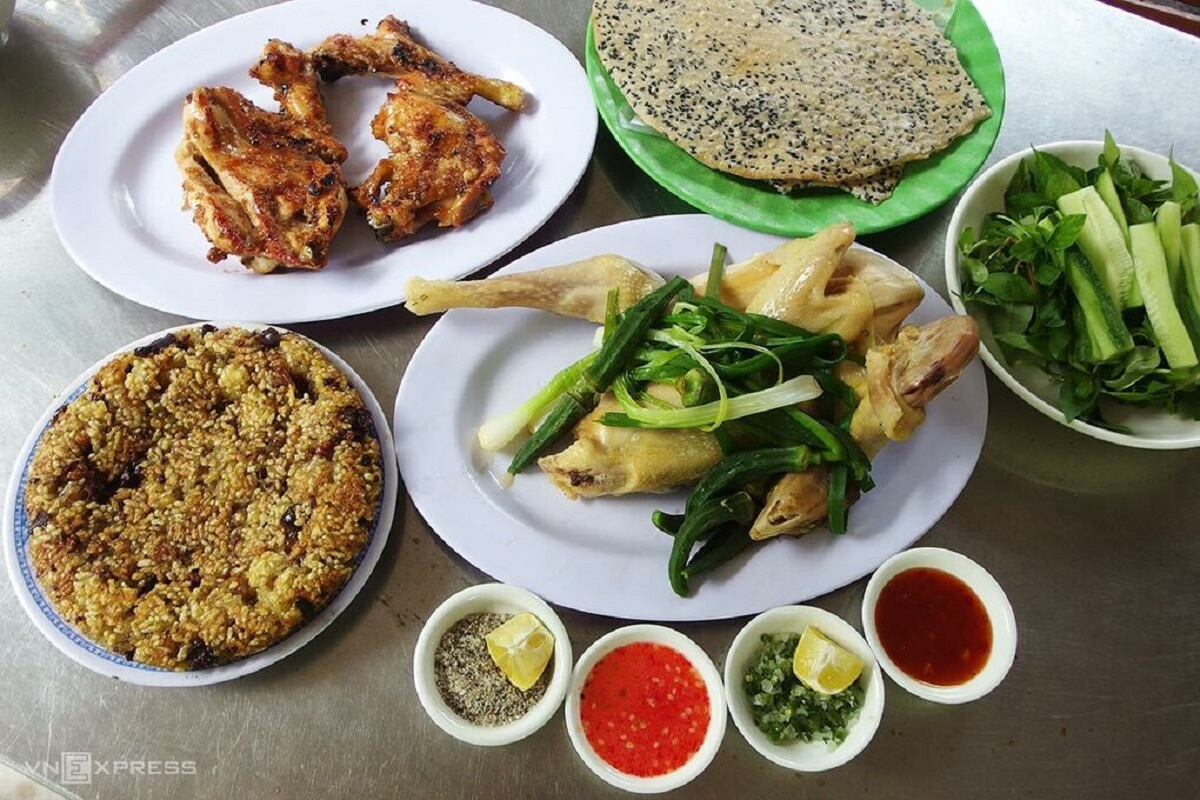 Aside from the chicken dishes, the dipping sauce is also a favorite. Photo: VnExpress
These fabulous chicken restaurants are near 1D Highway, which connects Binh Dinh and Phu Yen, in Quy Nhon city. Along the highway, there is about 20 different 'chosen chicken' restaurants for diners to choose from, most of which have garden space with many trees. Guests sit in bamboo huts or tables and chairs placed under the tin roof to create an idyllic feeling.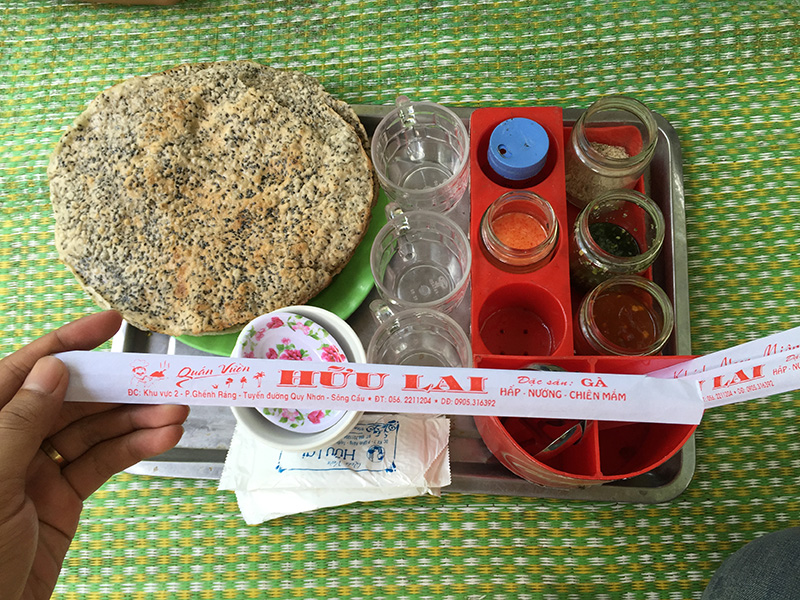 Photo: Just go
Huu Lai was the first restaurant in Quy Nhon that introduced chosen chicken as a specialty, 20 years ago. The name chosen chicken has aunique meaning. The owner lets the chickens free roam in the garden, and the customers choose the ones that they want. In recent years, it has changed since more customers eating here make the tradition no longer been suitable, but the quality of the dishes remains the same.
The chickens from Song Cau Ward (Phu Yen) are famous for their chewy, fragrant textures compared to their crumbly industrial counterparts. Each chicken weighs from 1.4 to 1.8 kilograms, with the price range of VND 330,000 per kilogram.
"Free-range chicken, if kept for a long time, loses weight, and the meat is not delicious. Therefore, I don't rear too many chickens. During the weekends and tourist season, I source more chickens from Phu Yen," said Nguyen Phi Hong, the owner of Huu Lai restaurant.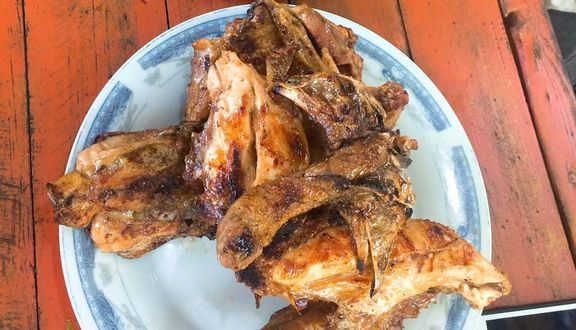 Photo: Foody
Four Season restaurant
The restaurant is nestled in a large garden under a banyan tree, located near 1D Highway. There are bamboo huts for guests, in a cool and quiet space. Guests who come to dine here will be recommended suitable dishes based on the number of guests. Each chicken has a price of 350,000 dong, and a meal for 6-7 people will be around 1 million, which includes drinks and side dishes.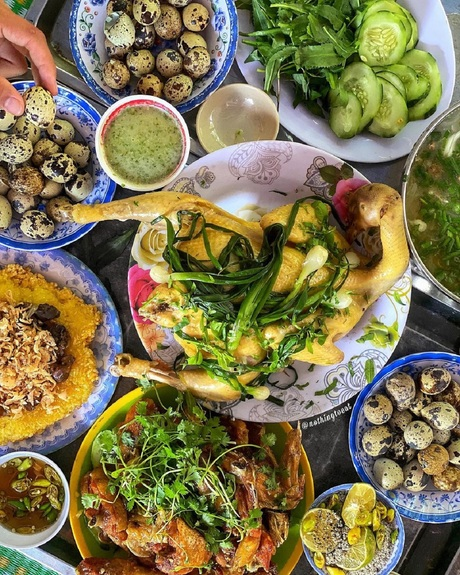 Photo: @nothingtoeat/Instagram
Normally, customers will ask for one or two chickens and divide them into several dishes (cooked with lemongrass and eaten with rice, or steamed, fried with fish sauce, or cooked with porridge, noodles). The special dish that is recommended by the owner is braised chicken with shrimp paste.
The chicken meat is delicious, sweet and chewy with little fat. Steamed chicken with onions dipped in salt and pepper, or spicy chicken sauteed with lemongrass and chili eaten with cooked rice are the favourite choices of customers.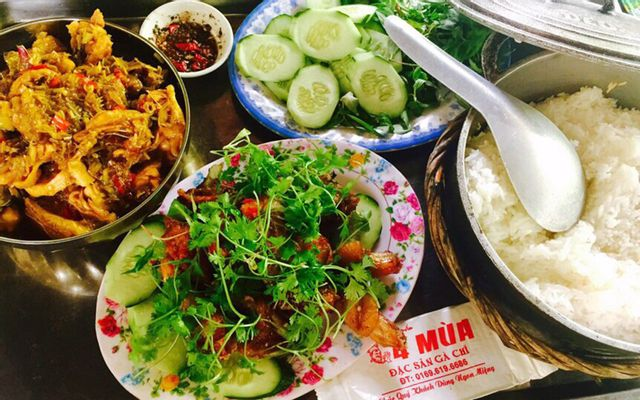 Photo: Foody
"Four Season" opens from 9 a.m. to 5 p.m. every day, and has a large parking lot for both motorbikes and cars.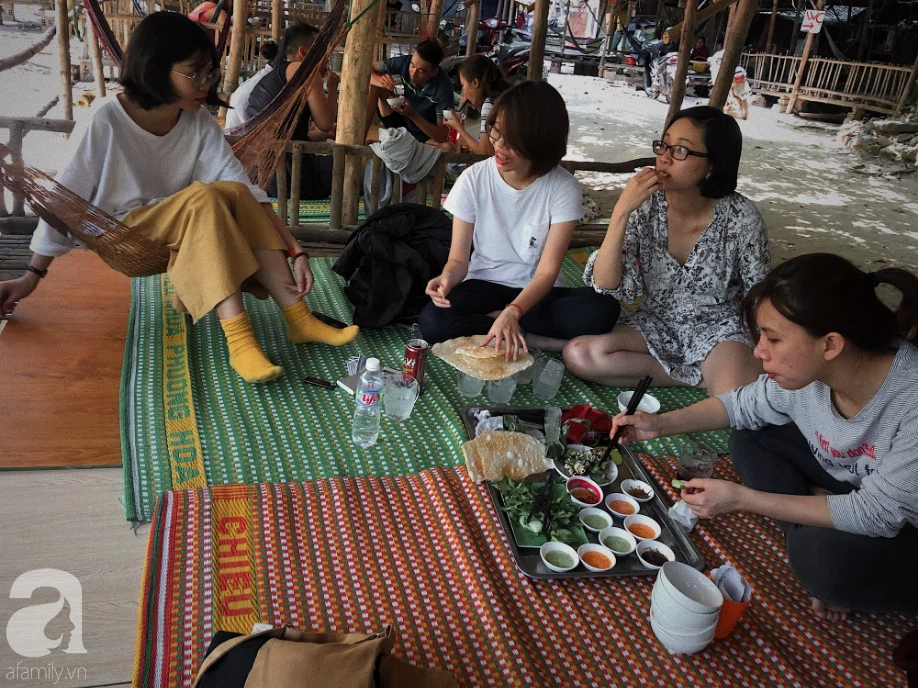 Photo: a Family