Recipe: Sweet and sour pineapple clam soup, with video
A bowl of pineapple clam soup with the sweetness from pineapple and sour taste from dracontomelon fruit will quickly cool down the extreme heat during these summer days.
- Total time: 30 minutes, excluding the time needed to soak the clam (preparing: 15 minutes, cooking: 15 minutes).
- Servings: 4-5 people.
- Total calories: 1514 kcal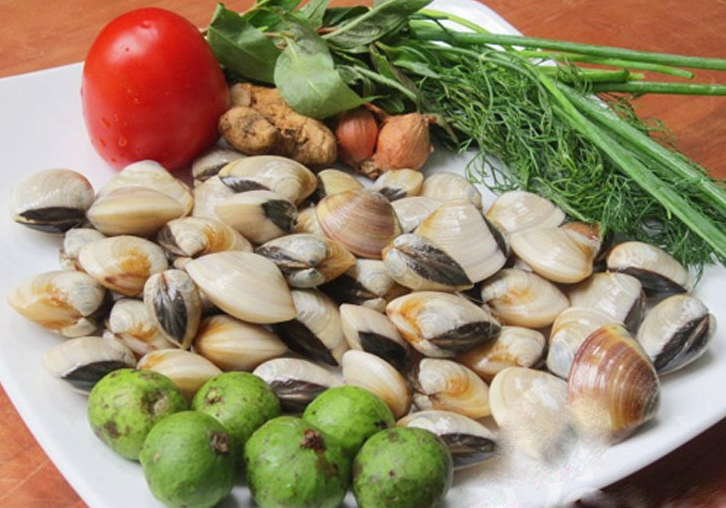 Photo: Web Nau An
Ingredients
- 1 kg of clams
- 1/2 pineapple
- 2 - 3 tomatoes
- 3 dracontomelon fruits
- 1 bowl of bean sprouts
- Dried onions, laksa leaves, green onions
- Seasoning: Fish sauce, salt, sugar, fresh chili
Photo: VN Express
Cooking instruction
- Soak all the clams in rice water or salt water. Put a few slices of fresh chili into the water to remove mud inside the clams. Then rub the clams' shells and rinse them with clean water.
- Put the clams and cold water in a pot, bring it to a boil. When the clams have just opened their shells, stir well, then turn off the heat. Take the pot out.
- Filter the clam broth to leave out the sand.
- Remove clams' meat from their shells, then wash the meat. Marinate it with a little fish sauce and seasoning.
- Peel the pineapple, cut it into bite-sized pieces.
- Wash and cut the tomatoes.
- Wash the bean sprouts and let them drain.
- Wash the lettuce, laksa leaves and chop them finely.
- Stir fry dried onion with 1 tablespoon pork lard or cooking oil. Add tomatoes and a little fish sauce into the pot and cook until the tomatoes get soft. Then add pineapple, dracontomelon.
- Pour the clam broth in, bring it to a boil.
- Seasoning with fish sauce, salt, sugar according to your own taste.
- When the dracontomelon is well cooked, take it out and crush it to get the meat, and remove the shell.
- Put the clam meat in the pot, bring it to a boil. Put some green onions, laksa leaves in and turn off the heat.
Note
- Do not stir-fry the clams because it will make the meat chewy and dry.
- Only use one-half of the clam broth and one-half of drinking water to avoid the bitter taste from the clam broth.
- To create a sour taste, you can either use dracontomelon fruits, star-fruits and vinegar.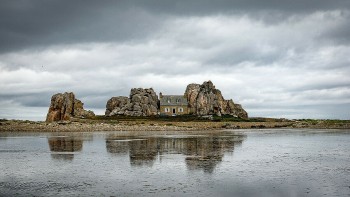 Travel
In a quiet little village of Plougrescant, France, tourists can visit this quirky and extraodrinary Castel Meur, also known as "The House Between The Rocks", which has become an attraction for many years.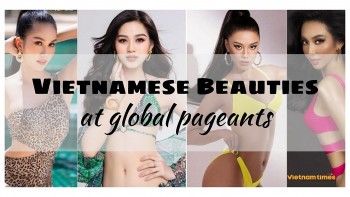 Handbook
Do Thi Ha, Pham Ngoc Phuong Anh, Nguyen Thuc Thuy Tien and Nguyen Huynh Kim Duyen set to vie for global beauty pageants.
World
In the outskirt of Poland, there is a pretty rural village that is called "The painted village" for its amazing and unique tradition of painting their homes inside and out with colorful floral patterns, making this place the most photogenic spot.