2 Indian Navy's Ship to Make Friendship Visit to HCM City
This ship visit is special, as it coincides with celebrations marking 50 years of diplomatic relations between India and Vietnam.
Two Indian Naval Ships, INS SAHYADRI and INS KADMATT are scheduled to arrive at Nha Rong Port, Ho Chi Minh City for a friendship visit from June 24-26, Indian embassy in Hanoi announced in a press realease.
This visit is special, as the two countries are celebrating the 50th anniversary of their diplomatic ties this year (1972 – 2022).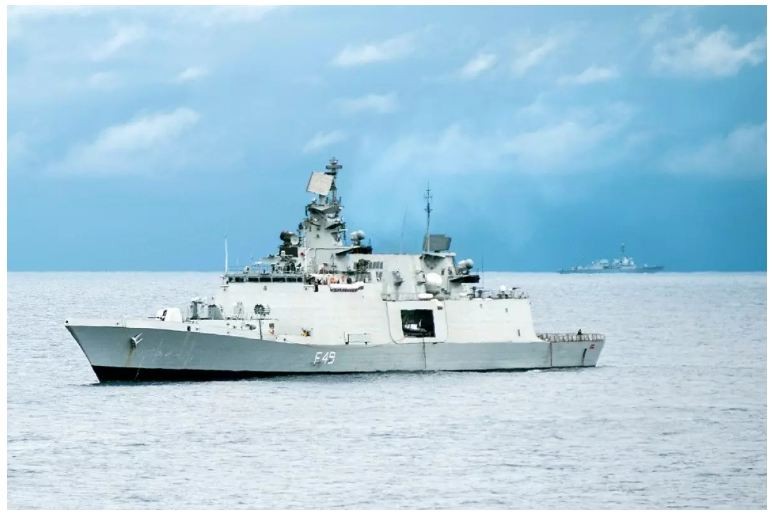 INS Sahyadri is expected to dock at Nha Rong Wharf (HCM City) for a goodwill visit this week. Photo: US Navy
During the visit, there will be professional interaction between personnel of both the navies, official calls and interaction with dignitaries of the Vietnamese Government. Guided tours for Indian naval personnel to historic sites in and around HCM City and sports events shall also be conducted.
The Indian Navy and the Vietnam People's Navy will conduct a Passage Exercise (PASSEX) to ensure the capacity for cooperation and communication in the event of war or humanitarian disaster.
Diplomatic relations between India and Vietnam were established in 1972 which have grown stronger in recent years due to a vibrant economic engagement and growing convergence on political, regional, and security issues. The relations between two countries were elevated to the level of comprehensive strategic partnership, during the visit of Indian Prime Minister to Vietnam in September 2016.
Both sides attach great importance to the development of bilateral relations and have together, shown commitment to maintaining high level contacts during the challenging times of Covid-19 pandemic.
Prime Ministers of the two countries attended a virtual summit in December 2020, during which several significant agreements were signed, including India - Vietnam Joint Vision for Peace, Prosperity and People.
PM Shri Narendra Modi and General Secretary Nguyen Phu Trong interacted over a telephone call on April 15.
Chairman of National Assembly of Vietnam Vuong Dinh Hue also visited India in December 2021 while Om Birla, Speaker of India's Lok Sabha paid a reciprocal visit to Vietnam in April 2022.
Bilateral defence relations form a significant pillar of two countries' comprehensive strategic partnership. India's Defence Minister Rajnath Singh visited Vietnam from June 8-10.
A Joint Vision Statement for India-Vietnam Defence Cooperation towards 2030 was signed during the visit, which defines the future growth trajectory of the defence partnership over the coming decade. A Memorandum of Understanding on Mutual Logistics Support was also concluded, which simplifies procedures to enable efficient logistics support to each other.
Defence Industry cooperation is fast emerging as a vital component of the bilateral defence engagements. The project for the construction of 12 high-speed Guard Boats for Vietnam Border Guards under the USD-100-million Defence Line of Credit extended by the Government of India has been successfully completed.
Both sides are also working on the early implementation of the projects under the USD-500-million Defence Line of Credit package provided by India. Several Indian defence companies are actively partnering and participating in executing projects in Vietnam, in line with India's vision of "Aatma-Nirbhar Bharat" and " Make in India – Make for the World".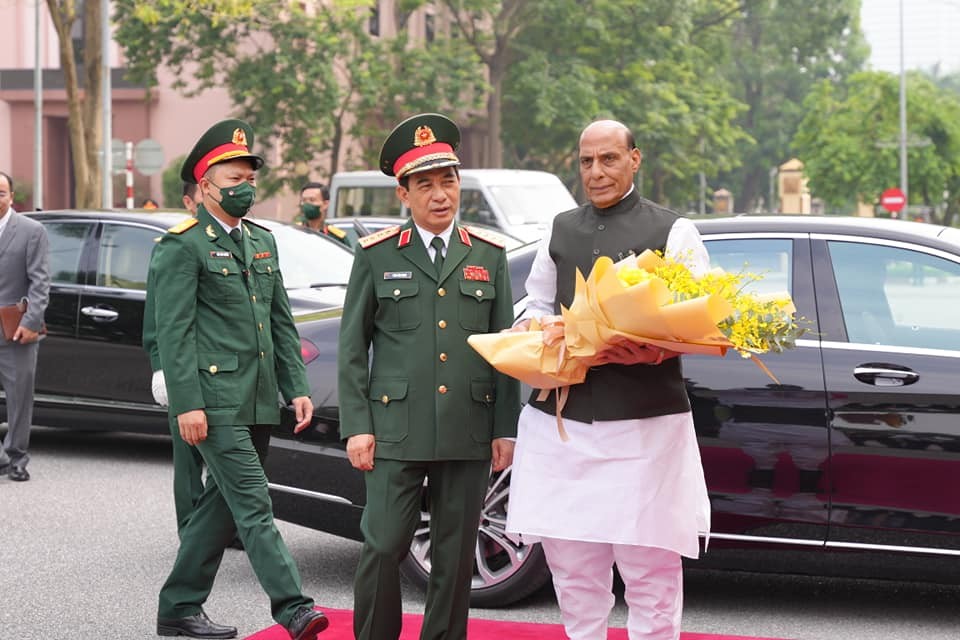 Vietnamese Defense Minister Phan Van Giang welcomes his Indian counterpart Rajnath Singh. Source: Indian embassy in Hanoi
There is growing convergence between India and Vietnam on various regional and international issues. In the emerging geopolitical and geo-economics landscape in the region and beyond, defence and security partnership between India and Vietnam is an important factor of stability in the Indo-Pacific region. Both nations are committed towards achieving a peaceful, stable, secure, free, open, inclusive and rules-based region.
Navy cooperation is the centre-piece of bilateral defence partnership and covers a wide spectrum of activities, particularly in the field of training, human resource development, bilateral exercises, repairs, maintenance, and logistics support aimed at capacity building.
Ship visits by Navy and Coast Guard Ships to each other's country have now become a regular feature. A Vietnam People's Navy Frigate 016 Quang Trung visited India earlier this year in February to participate in the Multilateral Naval Exercise (MILAN) in Vishakhapatnam, India.
The current ship visit to Vietnam is part of these ongoing engagements and seeks to enhance maritime cooperation between the two navies. It will bolster the strong bonds of friendship between the two countries and contribute to peace, security and stability in the region and the world at large.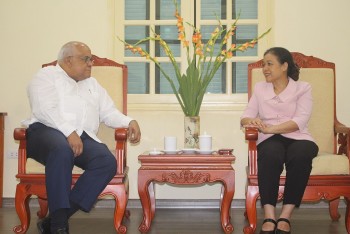 Friendship
Ambassador Nguyen Phuong Nga - President of the Vietnam Union of Friendship Organizations had a meeting and worked with Cuban Ambassador Extraordinary and Plenipotentiary to Vietnam Orlando Nicolas Hernandez Guillen. The two Ambassadors agreed to work closely in organizing solidarity and friendship activities.
Friendship
Colonel Nguyen Duc Hanh, Chairman of the Vietnam - Laos Friendship Association in Thai Binh province, is happy to show the photo of his adopted son Bounpheng Lathamsathith saved on his phone, who is working as a surgeon at Hanoi - Vientiane General Hospital.
June 24, 2022 | 06:58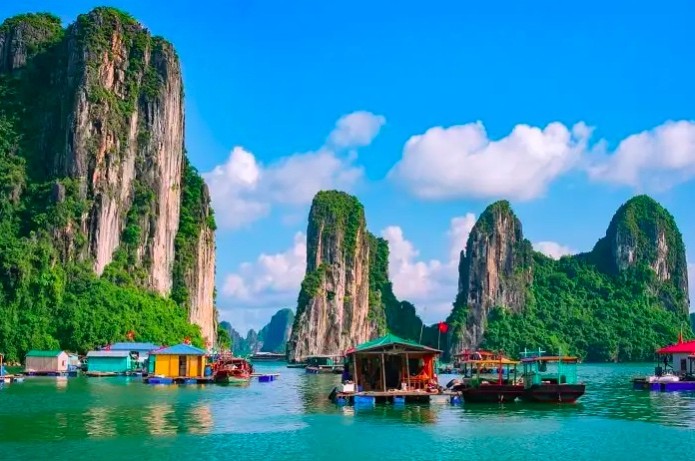 Friendship
In the first five months of 2022, the number of international visitors to Vietnam reached 229,000, an increase of 4.5 times over the same period in 2021; the number of Korean visitors to Vietnam reached 56,500, an increase of 334% over the same period in 2021.
June 23, 2022 | 18:11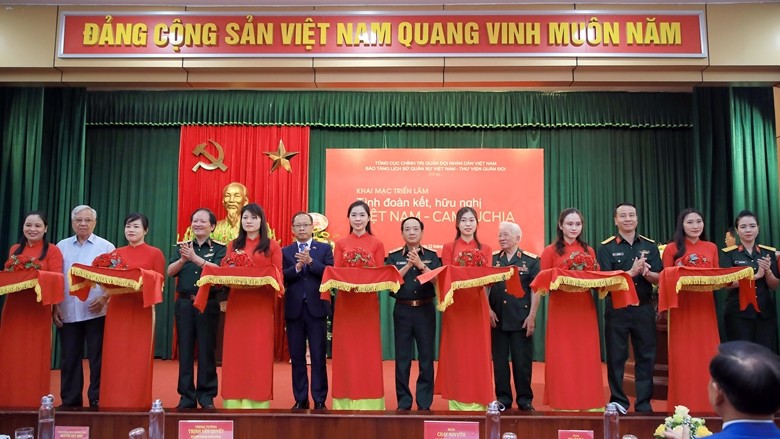 Friendship
The exhibition aims to introduce the world to the victories of two Southeast Asian nations in the fight for protecting peace, independence, unity, and territorial integrity.
June 23, 2022 | 18:06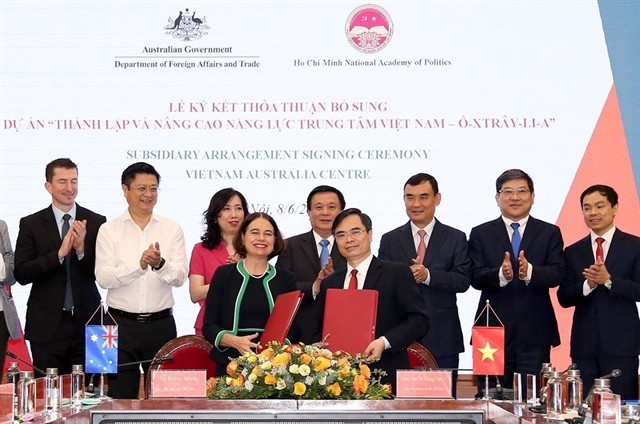 Friendship
The Vietnam Australia Centre (VAC), located in Hanoi, is intended to help Vietnam access Australia's knowledge, skills and expertise, experience in training and scientific research.
June 23, 2022 | 07:39