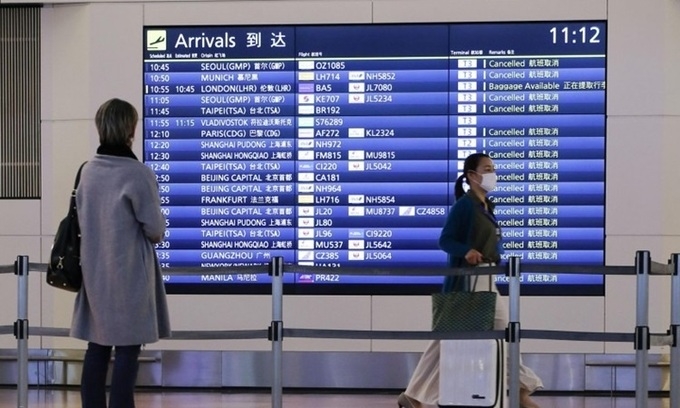 Japan plans to let in 250 foreigners daily under eased travel curbs
The quota, which Japan aims to introduce this summer, will initially apply to business people, students and then tourists set to follow later, the sources said.
Those allowed to come to Japan will be required to hand in a documentation showing that they had tested negative for the virus before leaving their countries and need to take another test when they land in Japan, Kyoto News reported.
They will also need to submit an itinerary detailing the hotel they are staying at and places they intend to visit and refrain from using public transportation, the sources said. They may be asked to keep GPS data on their smartphone to make it easier to conduct contact tracing in the event they are found to be infected.
Japan currently has an entry ban in place for 111 countries and regions. It chose the four countries for the scheme because of their successfully containing the coronavirus.
"We will continue to carefully consider ways to partially resume (international travel) in steps, while taking care to prevent infections from spreading," Prime Minister Shinzo Abe told a parliamentary committee.
Earlier, Japanese Minister of Foreign Affairs Motegi Toshimitsu said Japan wanted to ease travel restrictions for Vietnam, which has managed to bring the Covid-19 crisis under control. The latter has gone nearly two months without community transmission caused by the novel coronavirus, Vnexpress reported.
Among 332 confirmed infections in Vietnam, 320 have recovered.
The easing of travel restrictions is expected to be mutual, and discussions are being held with these countries on how to do so without risking the spread of COVID-19.
Details such as how many from each country will be let in, and how freely they will be allowed to move once at their destination, are still being worked out.
Jennifer Tran