3 Central Vietnamese Dishes That You Will Love
It is so difficult to narrow down the many Vietnam food options available throughout the country. If you're wondering what to eat in Central Vietnam, take a look at our top 3 must try dishes during your trip down below.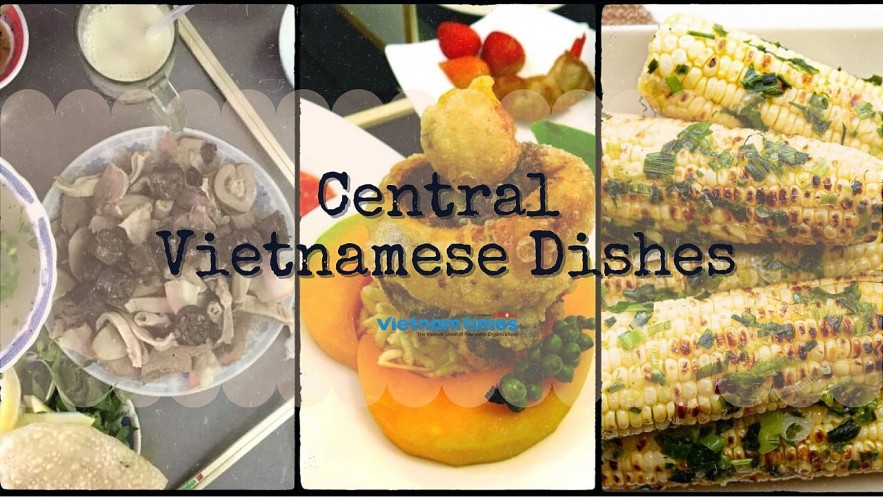 3 must-try central Vietnamese dishes. Photo: VNT.
Banh Hoi Long Heo - Vietnamese Soft Thin Vermicelli Noodles With Boiled Pig Organ
Banh Hoi Long Heo is one of the most brilliant stars in the sky of Vietnamese foods. Noodles, rice noodles, bread, rolls are popular around Asian countries but only Vietnam has soft thin vermicelli noodles with boiled pig organs. It's a less-known traditional food in comparison to other Vietnamese foods such as Pho, Vietnamese Spring Roll, Vietnamese Bread. However, it's the food any foreigner should try on his trip to our country to know more about real local food as well as Vietnamese cuisine and culture, as Scooter Saigon Tour reported.
When ordered, the sellers will bring you a dish of noodles, a bowl of congee, and a dish of pork offal include heart, liver, kidney, sausage, etc. You then eat the noodles and pork offal with chilly fish sauce, and some vegetables to enjoy the whole taste of this Quy Nhon specialty. According to the broad life, you shouldn't miss the bowl of congee. Congee is made with stewed blood and minced meat for more sweat and spicy. You can eat the congee later or use it with the noodles and pork offal.
Photo: happydaystour.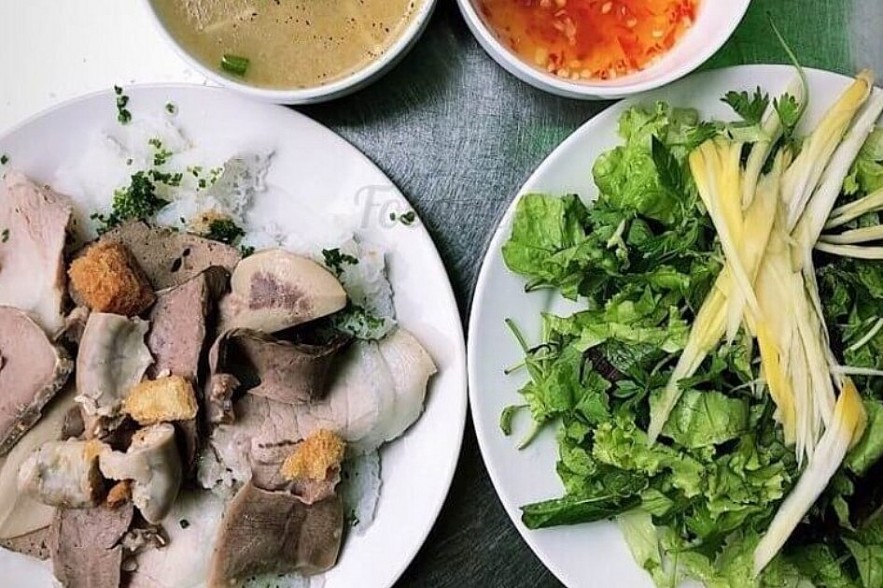 Photo: dichoiquynhon.com.
If you want to try Banh hoi long heo at Quy Nhon, you can find some at Tran Phu street or at 41 Nguyen Chanh street. The price may vary from 20,000VND ($0.88) to 30,000VND ($1.32), as cheap as other local foods.
Tuna fish eyes in Phu Yen
The central coastal province of Phu Yen, a land of immense green grass fields scattered with yellow flowers and stunningly beautiful cliffs abutting the blue sea, is a highlight on the tourism map of Vietnam.
During a visit to Phu Yen, one can sit by the windy beach and enjoy slices of fresh tuna fish so cold that they may freeze your teeth. After that, warm up your stomach with the most distinguished delicacy of the region, a bowl of hot tuna eyes stewed with herbs, available at a very reasonable price. The dish offers a distinctive taste of the area's sea flavor.
According to Vietnam News, ocean tuna, also known with the local name of "cá bò gù", is highly nutritious and can be processed into various dishes. For a tuna weighing 40-50kg, each of its eyes may weigh between 100-200 grams. The easiest way to prepare the eye is by putting one fish eye into a bowl, adding salt and putting the bowl into a pan with water to boil it.
Tuna eyes. Photo: Vietnamnet.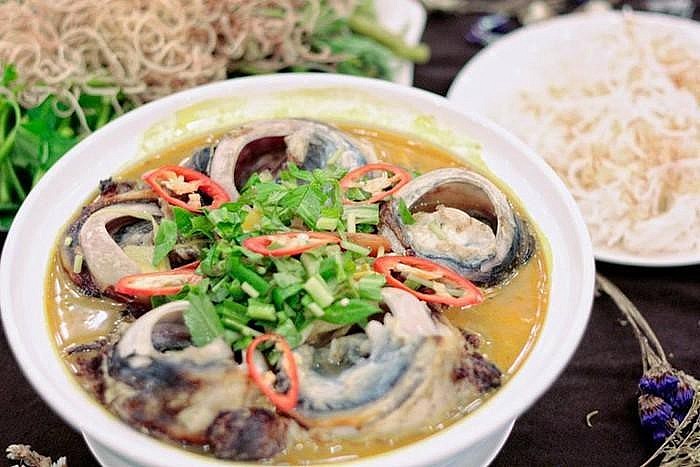 Tuna eyes. Photo: Vietnamnet.
The more complicated method includes washing the eye carefully, scalding it to reduce the fishy smell and then putting each eye in a ceramic bowl.
The tuna fish eye has over time become a leading delicacy in Phu Yen. Tourists coming to Phu Yen can find the dish almost anywhere from pavement restaurants to five-star hotels. Many restaurants have made the dish more special by stewing the fish eye with Chinese herbs.
"Chinese herbs not only add special flavors to the dish but also help digest the food better," said Nguyen Minh Chanh, an experienced cook from Tuy Hoa City. "Chinese herbs also help ensure the fish eyes don't taste fishy."
Some hotels even fry tuna eyes to make a crispy dish served with salad made from banana flowers.
Grilled corn with fried shallots
This has been the favorite dish of the young in Tuy Hoa for many years. Main ingredients include corn, fish sauce, chopped shallot leaves. When a customer orders, the seller will spread the fish sauce on fresh, grilled corn before enjoying.
Grilled corn with fried shallots costs around VND7,000 ($0.30). Tuy Hoa grilled corn is served with fermented fish sauce, but if that is too much, just have it with some salt.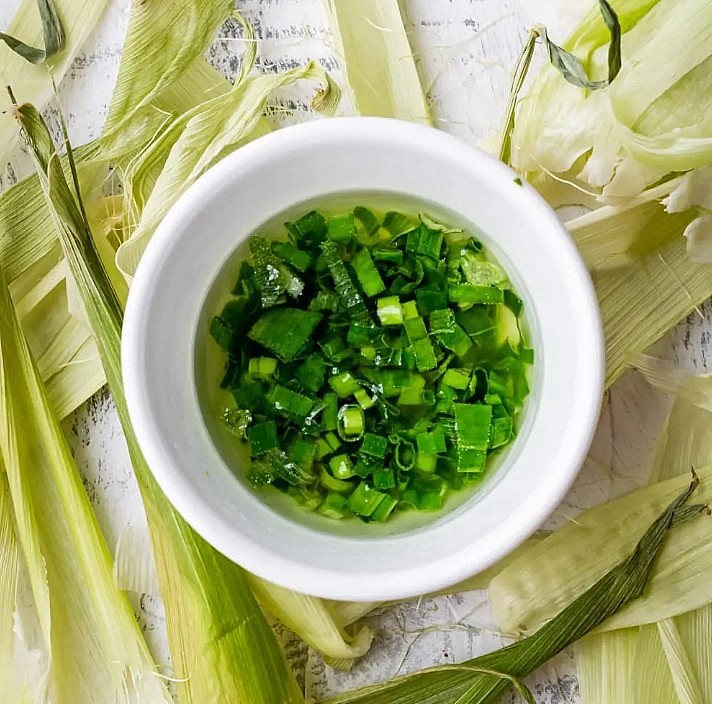 Photo: cooking therapy.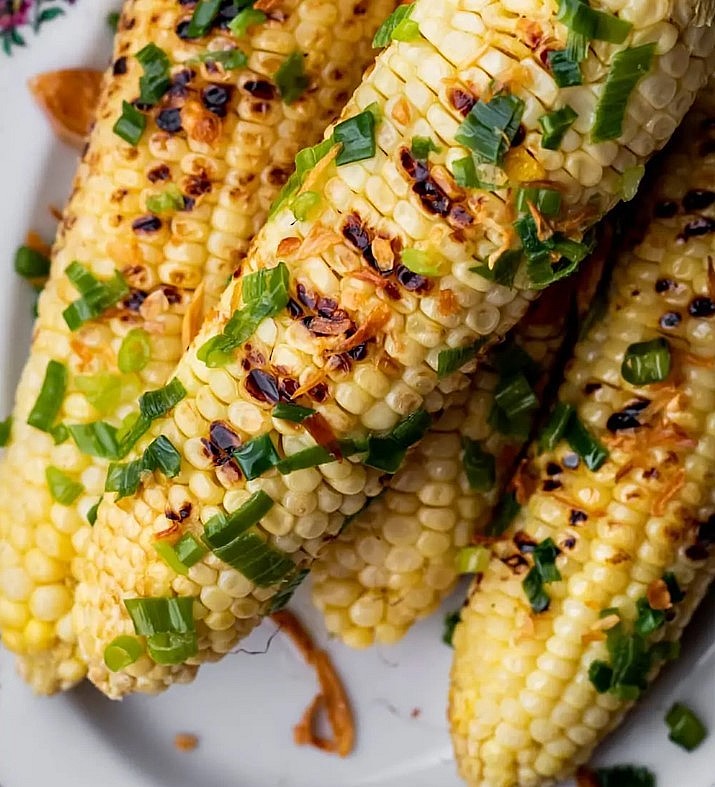 Photo: cooking therapy.
According to cooking therapy, this recipe has the simplest ingredients: corn on the cob, neutral oil, green onions, and fried shallots (optional). The only ingredient you have options for substitutions is the neutral oil. I used extra light olive oil but a good vegetable or corn oil should work as well. Make sure the oil has a high smoke point or it will taste burnt. The fried shallots are optional and also a non-traditional ingredient, but I like the crunchy texture it adds to the dish. Another optional topping that is a bit more traditional is fried small shrimp.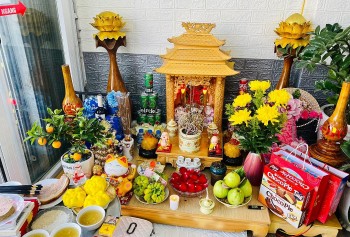 Handbook
Learn more about an ancient Vietnamese tradition that may bring you good fortune!