5 Delicious Dishes Of Japanese Hot Pot To Savour In Cold Days
Hot pot is a perfect choice for foodies in cold days like this, or a bowl of hot stew with plenty of toppings. If you want something new and exciting more than just your original hot pot, you can try these 5 popular and delicious Japanese nabe in this winter time.
Nabemono, or simply nabe, is a variety of Japanese hot pot dishes, also known as one pot dishes and "things in a pot".
Most nabemono are stews and soups served during the colder seasons. In modern Japan, nabemono are kept hot at the dining table by portable stoves. The dish is frequently cooked at the table, and the diners can pick the cooked ingredients they want from the pot. It is either eaten with the broth or with a dip. Further ingredients can also be successively added to the pot.
There are two types of nabemono in Japan: lightly flavored stock (mostly with kombu) types such as yudōfu (湯豆腐) and mizutaki (水炊き), eaten with a dipping sauce (tare) to enjoy the taste of the ingredients themselves; and strongly flavored stock, typically with miso, soy sauce, dashi, and/or sweet soy types such as yosenabe (寄鍋), oden (おでん), and sukiyaki (すき焼き), eaten without further flavoring.
The pots are traditionally made of clay (土鍋, donabe) or thick cast iron (鉄鍋, tetsunabe). Clay pots can keep warm for a while after being taken off the fire, while cast iron pots evenly distribute heat and are preferable for sukiyaki. Pots are usually placed in the center of dining tables and are shared by multiple people. This is considered the most sociable way to eat with friends and family.
1. Shabu shabu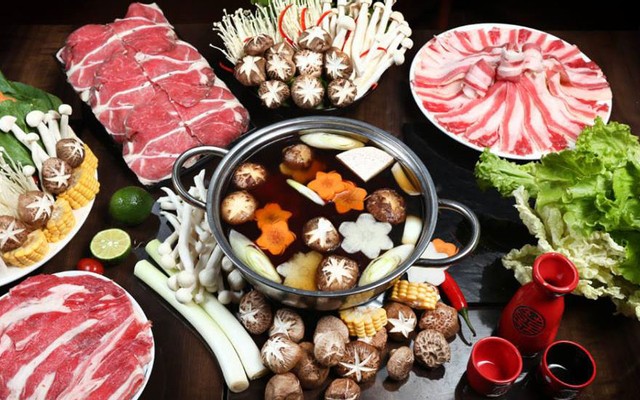 Photo: Foody
What is shabu-shabu? Simply put, this mysteriously-named dish is a popular style of nabemono, or Japanese hot pot, featuring paper-thin slices of tender meat and fresh vegetables cooked together in a large open pot. Unlike other types of hot pot, where the ingredients are cooked together before serving, shabu-shabu ingredients are served raw and cooked tableside during the meal, similar to fondue, according to Savor Japan.
This particular way of eating hot pot dining originated in Osaka during the 1950s but has since spread all across Japan and even to other countries. It gets its name from the Japanese onomatopoeia for "swish, swish," as each piece of meat is lightly swished around in boiling broth before eating.
Shabu-shabu can be eaten at specialty restaurants or enjoyed at home, especially during the winter, but a summer version called hiyashi shabu or rei shabu (chilled shabu-shabu) also exists.
The best thing about shabu-shabu is that the ingredients can be customized to one's own taste and preferences, from a decadent meal of A5-ranked wagyu beef to a healthy vegetarian spread full of fresh produce.
2. Yosenabe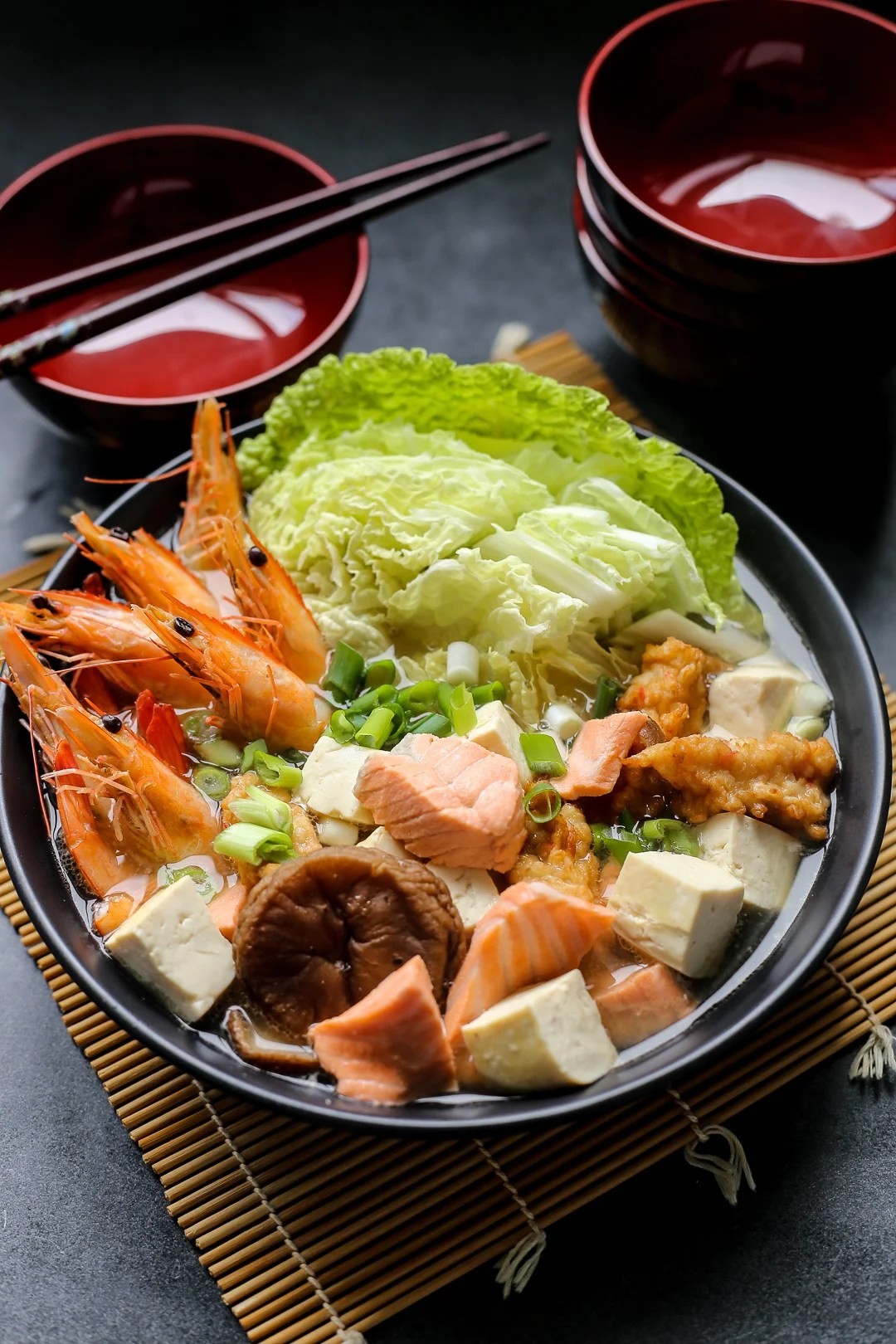 Photo: Ang Sarap
Yosenabe (寄せ鍋) is a Japanese hot pot packed with seafood, chicken and vegetables. Unlike shabushabu, you don't need dipping sauces because yosenabe is cooked in flavoured soup. You can cook it all on the stove and serve, or let people cook piece by piece at the table for entertainment.
Yosenabe (寄せ鍋) is basically a combination Japanese hot pot. You can put in almost any kind of meat and vegetables that go well with the soup stock. Depending on the region in Japan, even the soup is made with different flavoring, according to RecipeTin Japan.
Yose (寄せ) comes from the verb, yoseru (寄せる) which means gather or collect. And nabe (鍋) is a pot. The name came from the way many ingredients are collected together in a pot and yosenabe is exactly that.
3. Sukiyaki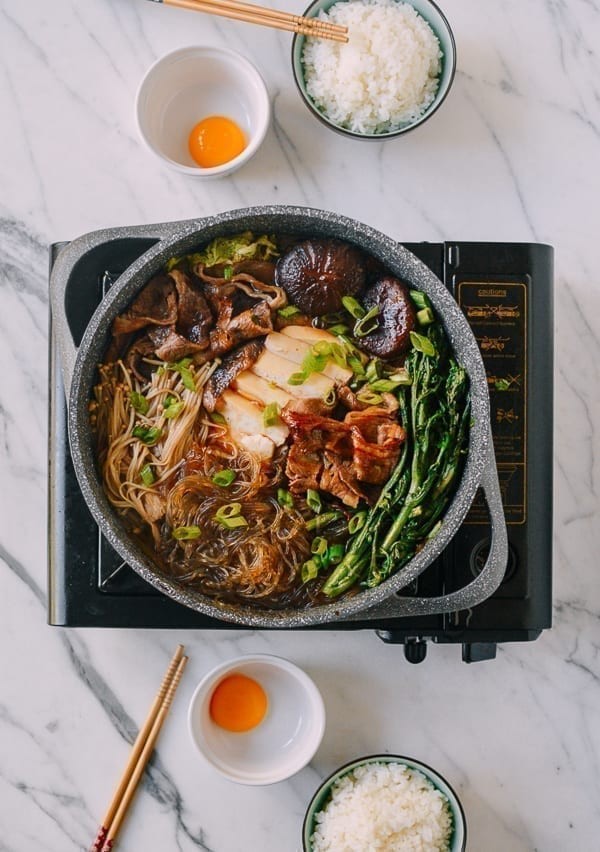 Photo: The Woks of Life
Sukiyaki (鋤焼) is a Japanese dish that is prepared and served in the nabemono (Japanese hot pot) style.
It consists of meat (usually thinly sliced beef) which is slowly cooked or simmered at the table, alongside vegetables and other ingredients, in a shallow iron pot in a mixture of soy sauce, sugar, and mirin. The ingredients are usually dipped in a small bowl of raw, beaten eggs after being cooked in the pot, and then eaten.
Generally sukiyaki is a winter dish and it is commonly found at bōnenkai, Japanese year-end parties.
Sukiyaki is a one pot dish (nabemono) that was developed during the Meiji era. Different regions have different ways of preparing sukiyaki. There are two main styles, the Kanto style from eastern Japan and Kansai style from western Japan.
In the Kanto style, warishita (a mixture of sake, soy sauce, sugar, mirin and dashi) is poured and heated in a pot, then meat, vegetables and other ingredients are added and simmered together. In Kansai-style sukiyaki, meat is heated in the pot first. When the meat is almost cooked, sugar, sake and soy sauce are added, then vegetables and other ingredients are added last.
The vegetables and meat used are different between the two styles. Because beef was expensive in the past, the use of pork was common in northern and eastern regions. Other ingredients added to modern sukiyaki include chicken (tori-suki), fish (uo-suki), udon noodles (udon-suki), negi, shiitake mushrooms, shirataki and slightly grilled tofu. In both styles, raw eggs are used as a dipping sauce and steamed rice with black sesame seeds is served.
4. Chanko Nabe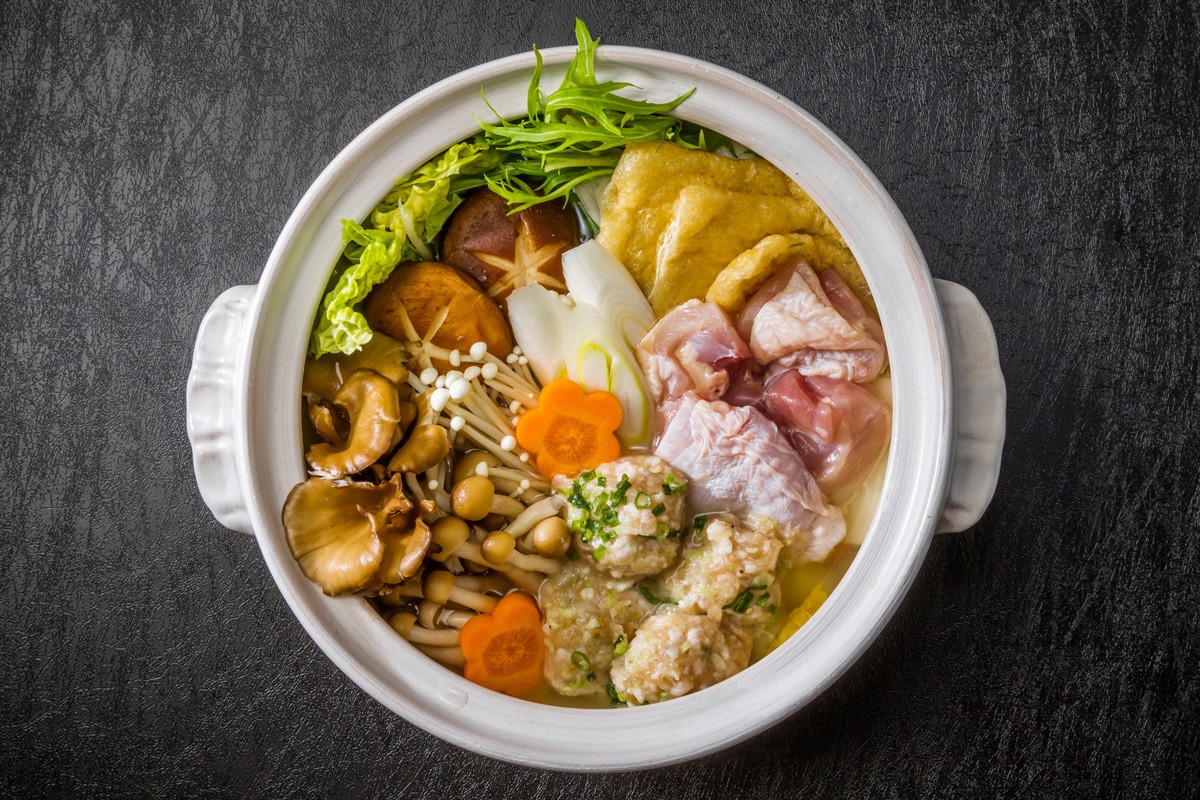 Photo: Asian Inspirations
Chanko Nabe (ちゃんこ鍋) is a type of Japanese nabe (hot pot), which is similar to a stew (but with more broth). It is traditionally eaten by sumo wrestlers in Japan and is usually served in massive quantities as part of a weight-gain diet for sumo wrestlers. They eat this meal pretty regularly with different ingredients, according to Just One Cookbook.
The characteristic of this hot pot is that there is no specific "recipe". And unlike other varieties of Japanese hot pot meals, meats, seafood, vegetables, and pretty much everything can be thrown into the hot pot.
The characteristic of this hot pot is that there is no specific "recipe". And unlike other varieties of Japanese hot pot meals, meats, seafood, vegetables, and pretty much everything can be thrown into the hot pot.
5. Oden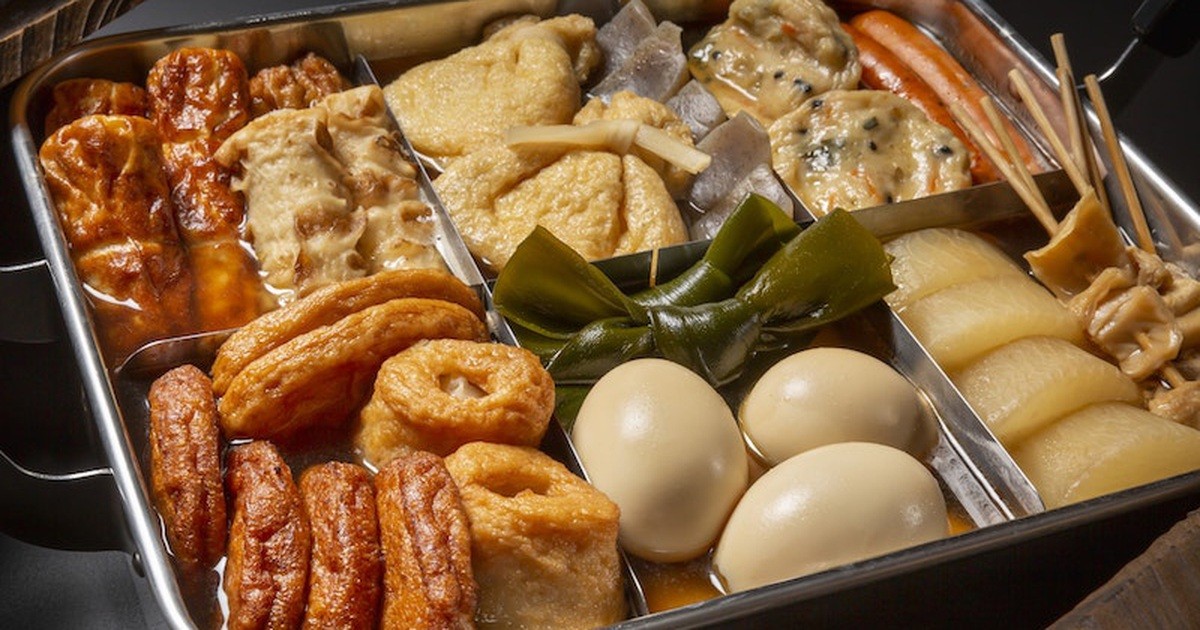 Photo: Work In Japan
Oden is a hot pot of ingredients that have been simmered for hours in a light broth, which often includes dashi soup stock and soy sauce. The dish is a winter favorite, and many eat it to warm up in the colder season. Popular ingredients include daikon radish, eggs, konnyaku (konjac), various fish cakes and potatoes. Mustard is often provided as a condiment. Oden can be found at oden specialty restaurants and at convenience stores, according to Japan Guide.
Oden is often sold from food carts, though some izakayas and several convenience store chains also serve it, and dedicated oden restaurants exist. Many different varieties are sold, with single-ingredient dishes sometimes as cheap as 100 yen. While it is usually considered a winter food, some carts and restaurants offer oden year-round. Many of these restaurants keep their broth as a master stock, replenishing it as it simmers to let the flavor deepen and develop over many months and years.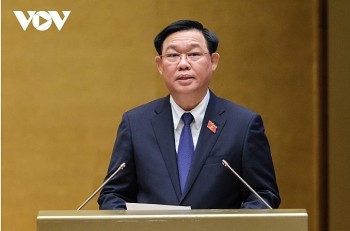 National
National Assembly Chairman Vuong Dinh Hue on May 23 praised the government for its outstanding performance to help the national economy weather the COVID-19 crisis and quickly keep up positive momentum in the post-pandemic period.