3 riverside entertainment spots in Tay Do on April 30 holiday
Swimming in the artificial sea, sitting in coffee shops on the banks of the Hau River, and walking around the night market gives visitors relaxing moments when visiting Tay Do land.
Mini beach event and restaurant site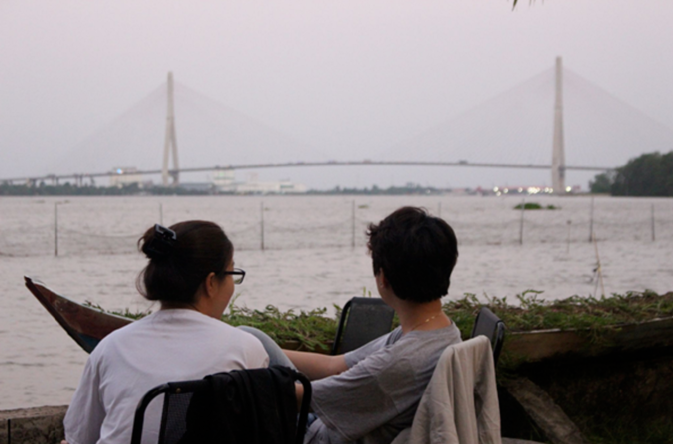 MiNi Beach is located at Cai Khe alluvial ground, Cai Khe ward, Ninh Kieu district. The place attracts Can Tho young people to dine, take pictures, and enjoy the scenery in the evening. In the morning, many people come here to swim on the artificial beach. From here, you can see the Can Tho and Con Au bridges and Binh Minh town in Vinh Long province. The dining areas have many riverside seats for visitors. (Photo: VN Express)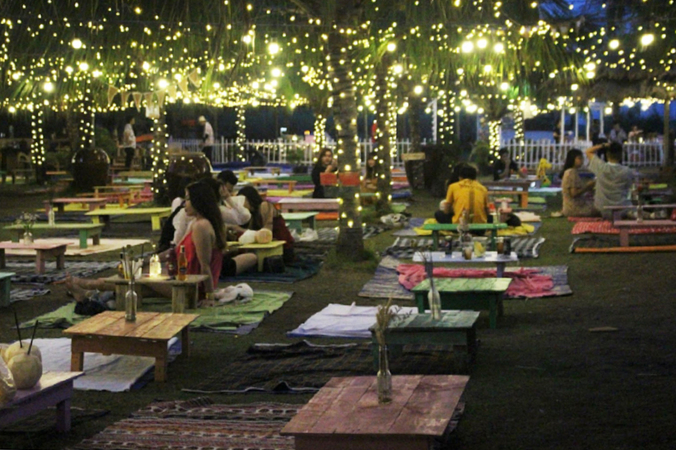 The dining area is decorated with many sparkling lights, allowing guests to sit on the carpet as if they were going to a seaside picnic. This place is open from 7 am - 10 pm on weekdays. The restaurant serves a variety of drinks, mostly bottled soft drinks and fresh fruits, priced from VND 20,000 (nearly USD 1). (Photo: VN Express)
Tran Phu night market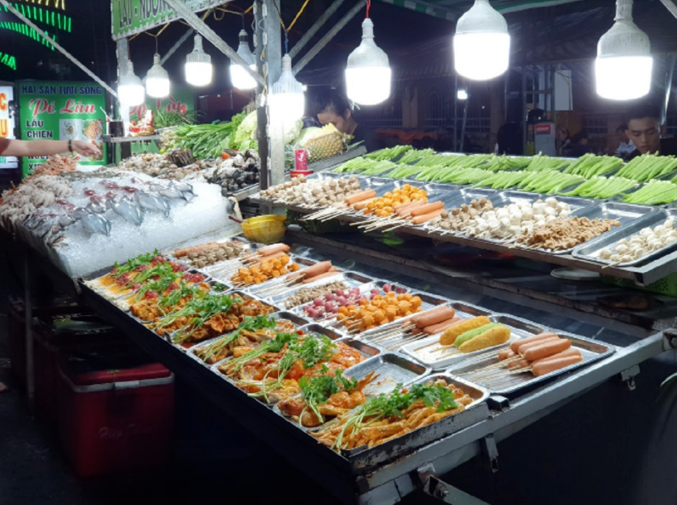 Tran Phu Night Market, located on the road from Hau River Park to Tran Phu Street, is one of the largest night markets in Can Tho City. The road through the market is 900 meters long. The market has more than 100 stalls, including refreshments, cafes, fresh seafood, fast food, and fruit stalls. Seafood in the market is taken from Phu Quoc Island, Kien Giang Province, brought to Can Tho City to sell to tourists. (Photo: VN Express)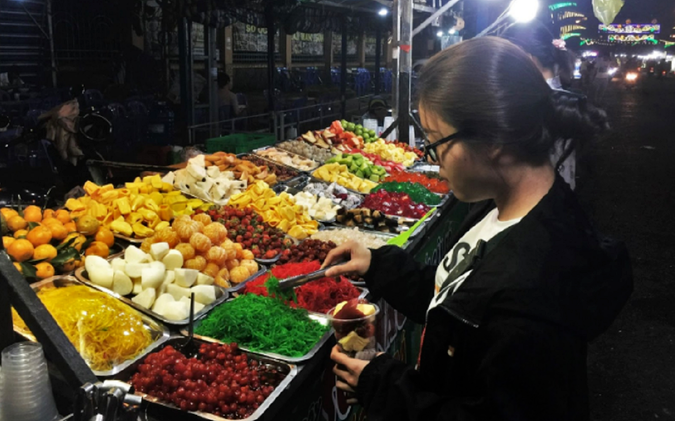 Goods' prices at the market are publicly written. The stalls that attract the most visitors at the market are the fruit buffet, each person only has to pay VND 25,000 - 35,000 (USD 1,1 - 1,5) to freely choose fruits, jams, and jellies to their preferences. For visitors' convenience, Can Tho city has an electric car system surrounding the inner city and Tran Phu night market is one of the stops on the route. The price of electric cars ranges from VND 300,000 (USD 13)/ round trip. (Photo: VN Express)
Ninh Kieu Wharf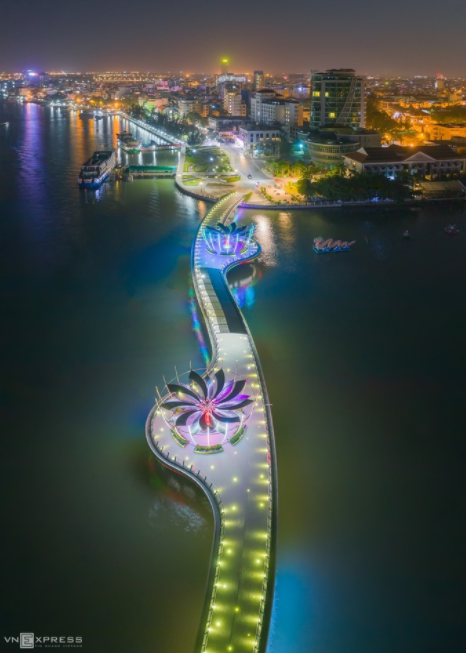 Ninh Kieu Wharf is one of the most famous places in Tay Do. With an area of more than 7 hectares, Ninh Kieu Wharf attracts a large number of domestic and foreign tourists to visit and to walk on the banks of the Hau River and Can Tho River, along the road of Hai Ba Trung, Tan An ward, Ninh Kieu district. This place has a green park, Uncle Ho monument, tourist pier, Can Tho ancient market, Ninh Kieu night market, and Love Bridge forming a cluster of sightseeing, entertainment, photography, shopping. In the Ninh Kieu market, tourists can try special products in the southwestern region. (Photo: VN Express)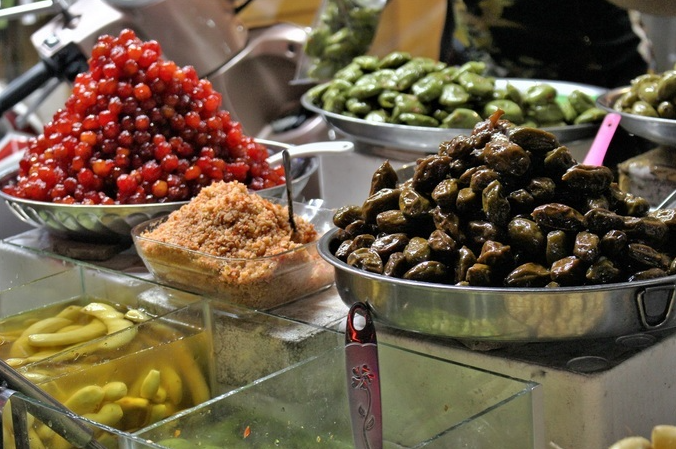 When visiting the Ninh Kieu wharf, visitors can stop by the night market to enjoy the specialties of the west. This place sells all kinds of dishes for diners to enjoy at night such as noodles, tapioca noodles, vermicelli, fish porridge, sticky rice, as well as snacks and drinks such as pickled fruit, coconut, traditional cakes ... with affordable prices. The stalls here are neatly arranged. The familiar fruits in the Southwest are diversely processed, with price ranges from VND 10,000 VND (USD 0,4). (Photo: VN Express)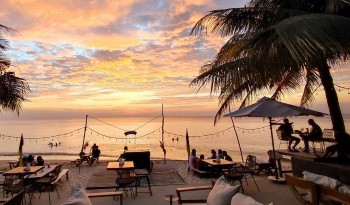 National
Vietnam News Today (Jan. 27): Vietnam confirms 15,885 local cases; Vietnam among top 20 World's Best Places to Retire in 2022; HCM City continues with vaccination during Lunar New Year festival; Vietnam enjoys trade surplus from 54 export markets globally.