300,000 Vietnamese internet accounts offered for sale by hackers
Personal data including full names, addresses, and phone numbers of 300,000 Vietnamese people were offered for sale on a hacker forum.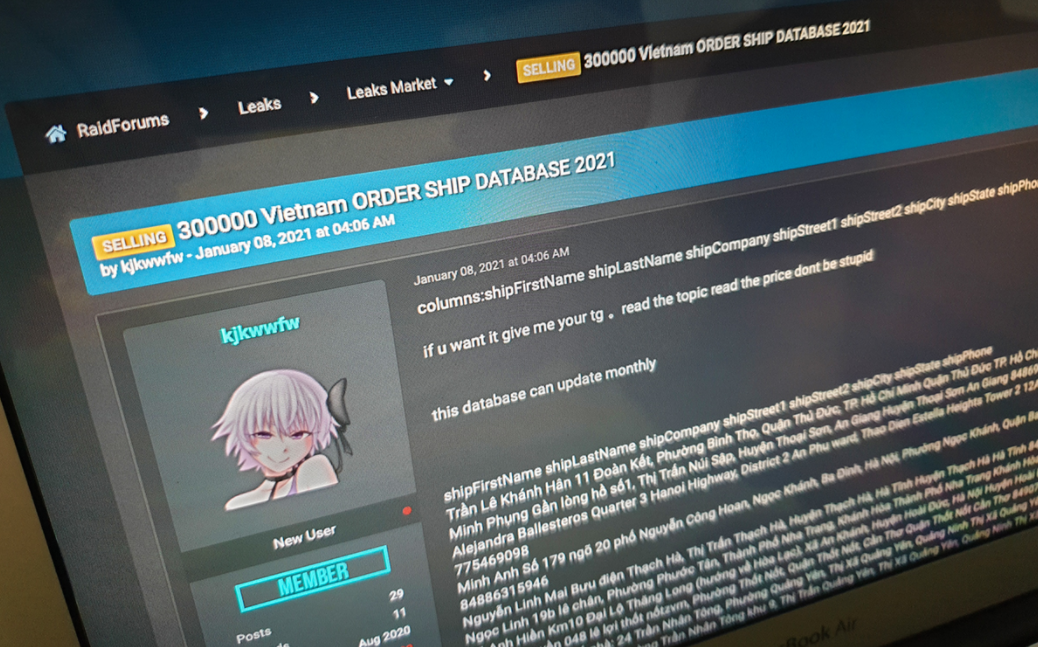 Photo: VN Epress
The data was posted by an account called "kjkwwfw" on Raidforum - a forum specializing in buying and selling stolen data. This account joined the forum from August 2020 and posted the mentioned data for sale on January 8. The hacker did not publish all the information of 300,000 people but noticed that those who want to buy full data need to contact him to negotiate the price. In his post, the hacker also said that "data will be updated monthly".
VnExpress tried to contact people whose phone numbers and personal data were posted. It turned out that most of the information was correct, yet the majority of those whose data were exposed in the file of "kjkwwfw" did not know that their Facebook account information was for sale. These people have one thing in common: regularly using Facebook to log in to online shopping websites.
After assessing the information structure that was released, Hue-based security expert Dinh Long said that data could be stolen from many different e-commerce sites. "These are data from people who use online shopping services," said Mr. Long. However, he also did not rule out the possibility that the hacker did have enough 300,000 accounts. Long said he might only say so to "attract buyers' attention".
Vo Do Thang, director of Athena Cyber ​​Security Center, also said that the leaked data could cause trouble for many victims. "Disclosure of this kind of information may cause the victim to suffer spam, advertising messages, even fraudulent calls or other malicious purposes". The expert also believed that the bad guy can take advantage of the victim's personal address to perform fake deliveries with fraudulent purposes. According to Thang, in this case, users can do nothing to protect their personal information. The responsibility lies with the companies that hold the data that the users have provided.
Hackers have repeatedly sold data on Raidforum. Most recently, this forum distributes more than one million Vietnamese Facebook accounts, including account name, location, phone number, email, identifier (UID), number of friends. In March 2020, information about hometown, workplace, birth date ... supposedly of 41 million Vietnamese Facebook users was shared on an online hacker forum.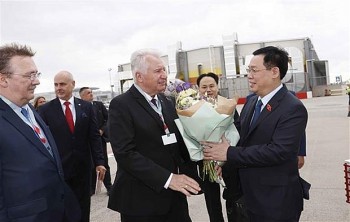 National
Chairman of the Vietnamese National Assembly (NA) Vuong Dinh Hue's official visit to Hungary from June 26-28 will surely open up many cooperation opportunities for the two countries and their parliaments, Hungarian Ambassador to Vietnam Ory Csaba has affirmed.