Vietnamese hacker to become security expert in Google
Duong Ngoc Thai is very well-known in the IT security community thanks to his contribution in detecting critical vulnerabilities in software products of global companies like Yahoo, Microsoft and so on ad he now works as team leader of Security/Pre-encryption in Google.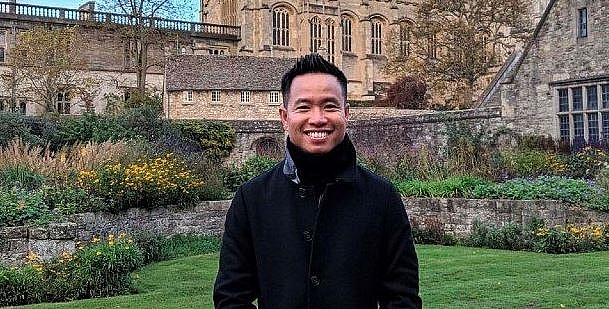 Photo: Quantrimang
Hacker Duong Ngoc Thai has been popular not only in Vietnamese netizens but also in global, especially in IT security sector. He was born in District 4, Ho Chi Minh city and he spent his childhood in a complicated living area where people had a tough life. "I lived in a place where stealing can be a job, many friends of mine could not go to school due to poverty while some had opportunity to go to school but they did not attend", Thai shared.
However, Thai was very lucky when his parents tried a lot to provide him the best education and he entered the IT sector unintentionally.
He made friend with computer when he was at 10th grade and in that time IT was simply Photoshop and Corel and he spent most of his time on computer games.
After he found a book on basic programing by accident, he was really lured to IT sector by programing not games.
When Thai was student at Ho Chi Minh University of Technology, he had a part-time job in a foreign company to have enough money for his expense as his parents only paid for tuition fee and this job provided him a lot of experience.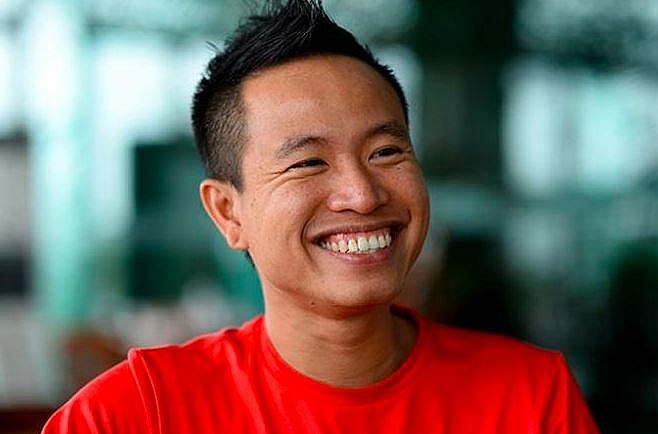 Hacker Duong Ngoc Thai, currently working for Google. Photo: ITzone
He quitted the university to apply to Dong A Bank when he was 3rd year student. From 2007 to 2010, he played role as head of IT Security in Dong A Bank.
During the time Thai worked for the bank, he had quite a lot of free time and he used up his time for many projects and finding security vulnerabilities. Thanks to that in September 2009, Thai became famous across the world when he found a critical vulnerability in photo sharing service of Flickr.
Thai got more attention of international IT Security network when he detected another critical vulnerability of Microsoft which might impact to millions website worldwide. His penetration technique to detect this vulnerability had been recognized as the best technique by of international IT Security Community in 2010.
In October 2010, Thai left Dong A Bank to seek for new challenges and he thought about working for an international bank. He successfully applied to a British bank but he got no official offer to sign labor contract.
After that, he applied to a bank in the U.S when he saw a tweet about recruitment of his friend working in U.S. Thai got a call to arrange interview right after five minutes since he sent the application and he was very surprised when the bank sent official offer letter.
His American dream seemed to be broken when he knew that H1B required bachelor degree, which he did not own in that time but he still passed this visa because he could prove his competency equivalent to bachelor degree holders.
Being Security Engineer in Google, Thai have had a lot of discoveries that have influence on global internet safety. His findings have quoted in many reports, international newspaper and being shared lectures in well-known universities. Three of his famous penetration techniques named BEAST, CRIME and POODLE.
Now Thai has been team leader of Security/ Pre-encryption in Google and his job is to ensure security safety for user of Gmail, Google Search, Android, YouTube and other Google products.
Additionally, Thai and his team also have frequently contributed to safety for internet users by many projects. Among them is Google Tinked, an open-source cross- platform supporting to simplify common encryption and Project Wycheproof which is check vulnerabilities of code library.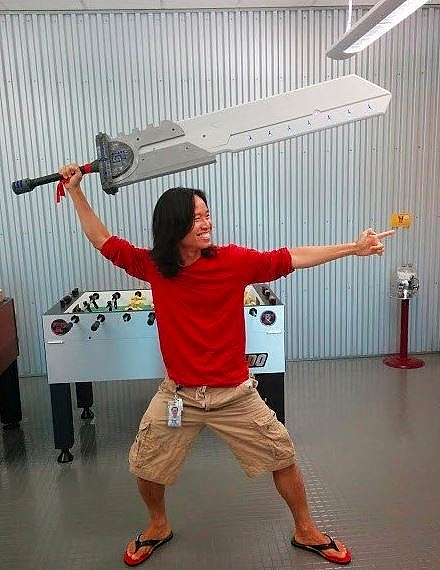 Funny pose in working placePhoto: Quantrimang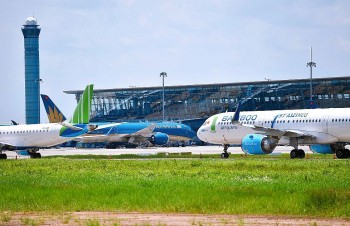 Economy
Vietnam Business & Weather Briefing (August 9): Vietnam's economic growth is expected to reach 7.5% in 2022, new securities accounts hit a near two-year low in July.