Congolese hacker sentenced to 8 years in jail for money heist
Victor Etoria received an 8-year sentence meant in Ho Chi Minh city for stealing hundreds of thousands of dollars by intercepting online company transfers.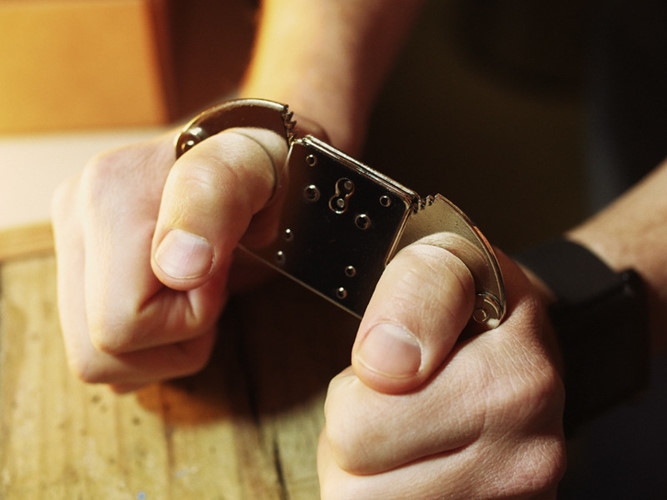 (Photo: Luat Vietnam)
According to VNE, Etoria was caught red-handed as he was withdrawing the stolen money at a bank in District 7, Ho Chi Minh city last October, HCMC People's Court heard.
Several days prior to the arrest, police in Binh Duong Province that borders HCMC had received reports saying a local company trading wooden products had been hacked by an anonymous party and may have had its money stolen.
An investigation by the U.S. firm revealed the intended account to receive the $249,420 had been hacked and switched to a personal equivalent under the name of one Alm Inter in HCMC's District 7.
Further investigation subsequently leads to the arrest of Etoria, who confessed to having cooperated with another unidentified accomplice to create multiple bank accounts to steal money from various businesses.
Etoria had stolen hundreds of thousands of dollars in Vietnam, police confirmed.
Victor Etoria at the court (Photo: Vietnam Insider)
Expats facing jail sentences meant for offending are no longer a rare thing in Vietnam. Earlier in August, two Chinese nationals were sentenced to 18 months in prison for running a loan racket charging yearly interest of 912.5 percent.
They created three mobile phone apps – vaytocdo, Moreloan, and VDonline, offering loans of over VND100 billion (around $4.26 million) at 2.5 percent interest per day, equivalent to 75 percent a month and 912.5 percent a year, more than 30 times higher than rates at local commercial banks.
Meanwhile, in another case, a British English teacher faced 6-month imprisonment for stealing an iPhone 11 from a Vietnamese woman.