5 Best PC Games For Game Lovers To Enjoy in 2021
2021 has been a great time for game developers and companies, and these 5 new and famous games will be your best choices for this year.
2021 has been a fantastic year for gaming, and what better way to celebrate than by ranking the best PC games of all time. With a mixture of new and old, this list spans different genres and highlights some of the best titles ever crafted.
PC gaming is defined by its ability to provide its dedicated audience with the most graphically intense and immersive experiences on the market. Each year, new and exciting titles are released and 2021 was no different, with one game even making an appearance on this list.
1. Disco Elysium: The Final Cut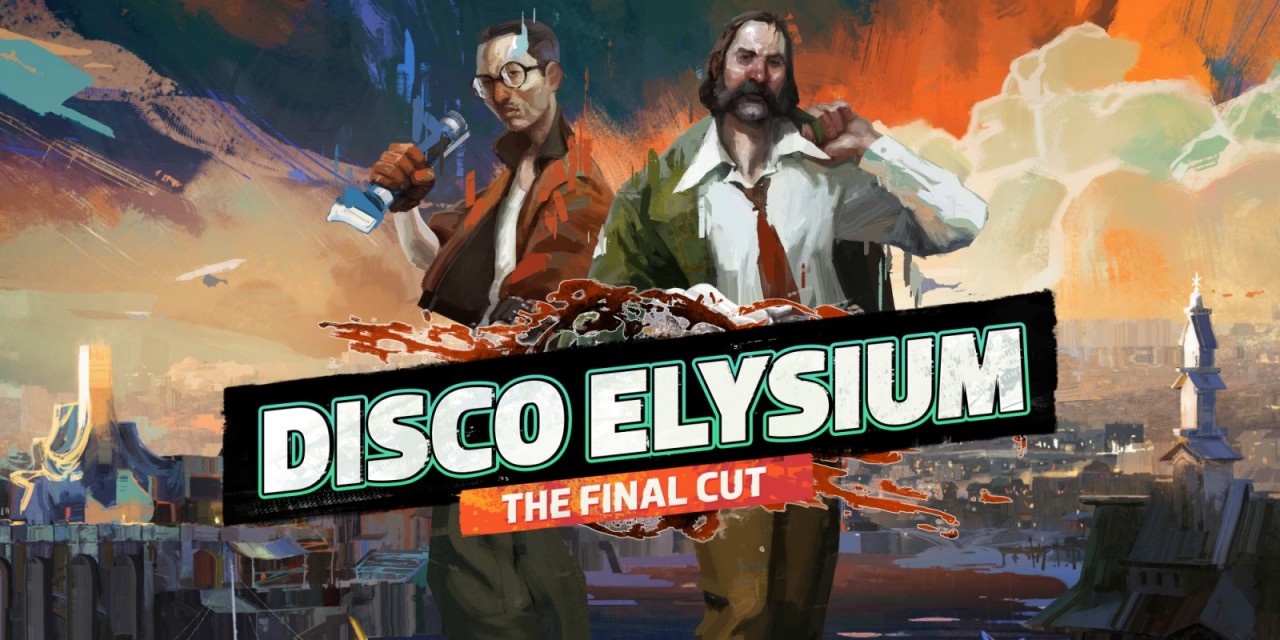 Photo: Nintendo
Disco Elysium is a role-playing video game developed and published by ZA/UM. The game takes place in a large city still recovering from a war decades prior to the game's start, with players taking the role of an amnesiac detective who has been tasked with solving a murder mystery. During the investigation, he comes to recall events about his own past as well as current forces trying to affect the city. Inspired by Infinity Engine–era role-playing games, particularly Planescape: Torment, Disco Elysium was written and designed by Estonian novelist Robert Kurvitz. It features a distinctive oil painting art style, and music by the band Sea Power. It was released for Microsoft Windows in October 2019 and macOS in April 2020. An expanded version of the game, subtitled The Final Cut, featuring full voice acting and new content, was released for consoles in 2021 alongside a free update for the PC versions.
Disco Elysium is a non-traditional role-playing game featuring no combat. Instead, events are resolved through skill checks and dialog trees via a system of 24 skills that represent different aspects of the protagonist, such as his perception and pain threshold. In addition, a system called the Thought Cabinet represents his other ideologies and personality traits, with players having the ability to freely support or suppress them. The game is based on a tabletop role-playing game setting that Kurvitz had previously created, with him forming ZA/UM in 2016 to work on the game. Disco Elysium was critically acclaimed, being named as a game of the year by several publications, along with numerous other awards for its narrative and art. A television series adaptation was announced in 2020.
The game was originally released in 2019, and the extended version The Final Cut was released in 2021, which comes free to those who already own the original.
It is the first game from UK-based developers ZA/UM, as they created one of the best PC games of all time on their very first try.
2. BioShock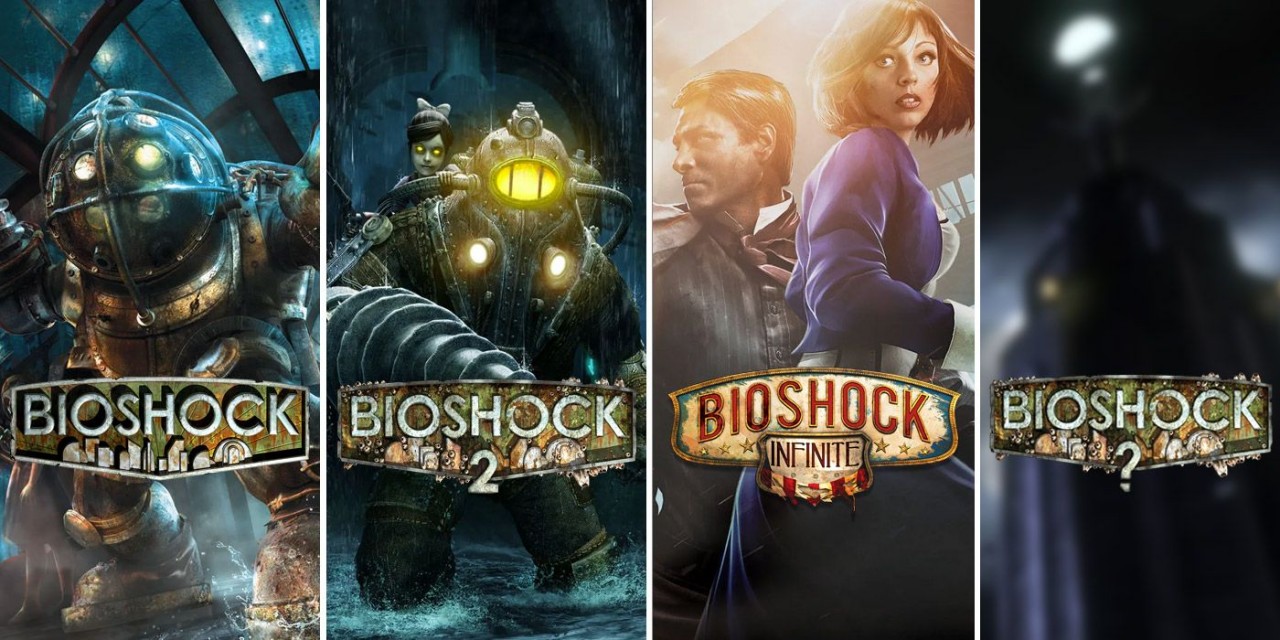 Photo: Game Rant
BioShock is a 2007 first-person shooter game developed by 2K Boston (later Irrational Games) and 2K Australia, and published by 2K Games. It is the first game in the BioShock series. The game's concept was developed by Irrational's creative lead, Ken Levine, and incorporates ideas by 20th century dystopian and utopian thinkers such as Ayn Rand, George Orwell, and Aldous Huxley, as well as historical figures such as John D. Rockefeller and Walt Disney. The game is considered a spiritual successor to the System Shock series, on which many of Irrational's team, including Levine, had worked previously.
BioShock is set in 1960. The player guides the protagonist, Jack, after his airplane crashes in the ocean near the bathysphere terminus that leads to the underwater city of Rapture. Built by the business magnate Andrew Ryan, the city was intended to be an isolated utopia, but the discovery of ADAM, a genetic material which can be used to grant superhuman powers, initiated the city's turbulent decline. Jack tries to find a way to escape, fighting through hordes of ADAM-obsessed enemies, and the iconic, deadly Big Daddies, while engaging with the few sane humans that remain and eventually learning of Rapture's past. The player, as Jack, can defeat foes in several ways by using weapons, utilizing plasmids that give unique powers, and by turning Rapture's defenses against them.
BioShock includes elements of role-playing games, giving the player different approaches in engaging enemies such as by stealth, as well as moral choices of saving or killing characters. Additionally, the game and biopunk theme borrow concepts from the survival horror genre, notably the Resident Evil series.
BioShock received critical acclaim and was particularly praised by critics for its morality-based storyline, immersive environments, and its unique setting. It is considered to be one of the greatest video games of all time and a demonstration of video games as an art form. It received several Game of the Year awards from different media outlets, including from BAFTA, Game Informer, Spike TV, and X-Play.
3. Portal 2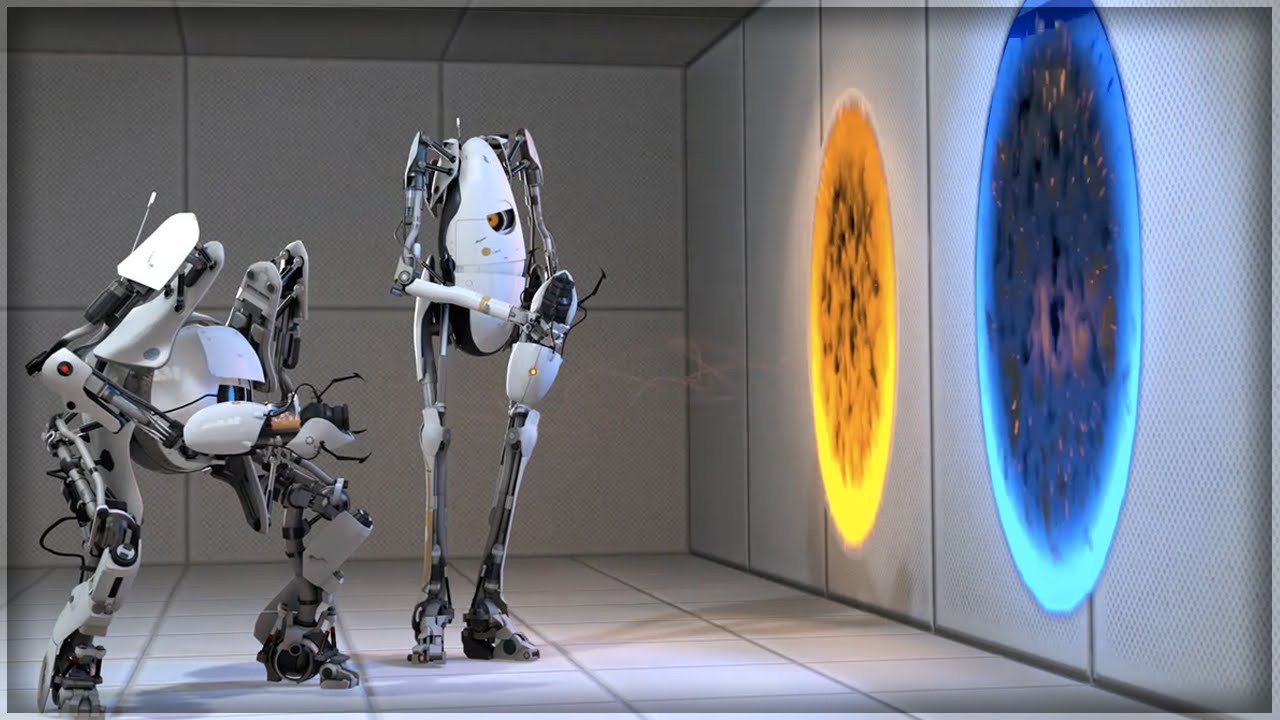 Photo: MM7Games
Portal 2 is a 2011 puzzle-platform video game developed by Valve for Windows, Mac OS X, Linux, PlayStation 3, and Xbox 360. The digital PC version is distributed online by Valve's Steam service, while all retail editions were distributed by Electronic Arts.
Like the original Portal (2007), players solve puzzles by placing portals and teleporting between them. Portal 2 adds features including tractor beams, lasers, light bridges, and paint-like gels that alter player movement or allow portals to be placed on any surface. In the single-player campaign, players control Chell, who navigates the dilapidated Aperture Science Enrichment Center during its reconstruction by the supercomputer GLaDOS (Ellen McLain); new characters include robot Wheatley (Stephen Merchant) and Aperture founder Cave Johnson (J. K. Simmons). In the new cooperative mode, players solve puzzles together as robots Atlas and P-Body (both voiced by Dee Bradley Baker). Jonathan Coulton and the National produced songs for the game.
Valve announced Portal 2 in March 2010, and promoted it with alternate reality games including the Potato Sack, a collaboration with several independent game developers. After release, Valve released downloadable content and a simplified map editor to allow players to create and share levels.
4. Grand Theft Auto 5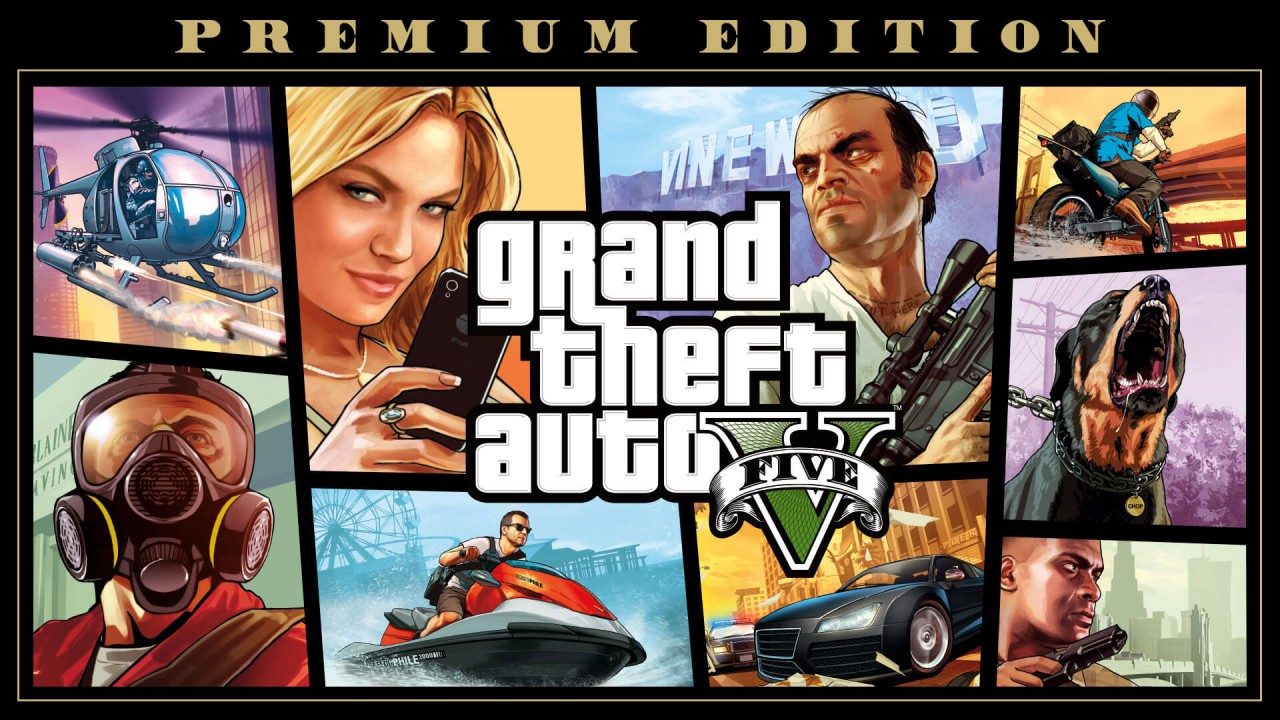 Photo: Epic Game
Grand Theft Auto V is a 2013 action-adventure game developed by Rockstar North and published by Rockstar Games. It is the seventh main entry in the Grand Theft Auto series, following 2008's Grand Theft Auto IV, and the fifteenth instalment overall. Set within the fictional state of San Andreas, based on Southern California, the single-player story follows three protagonists—retired bank robber Michael De Santa, street gangster Franklin Clinton, and drug dealer and gunrunner Trevor Philips—and their attempts to commit heists while under pressure from a corrupt government agency and powerful criminals. The open world design lets players freely roam San Andreas' open countryside and the fictional city of Los Santos, based on Los Angeles.
The game is played from either a third-person or first-person perspective, and its world is navigated on foot and by vehicle. Players control the three lead protagonists throughout single-player and switch among them, both during and outside missions. The story is centred on the heist sequences, and many missions involve shooting and driving gameplay. A "wanted" system governs the aggression of law enforcement response to players who commit crimes. Grand Theft Auto Online, the game's online multiplayer mode, lets up to 30 players engage in a variety of different cooperative and competitive game modes.
5. The Elder Scrolls V: Skyrim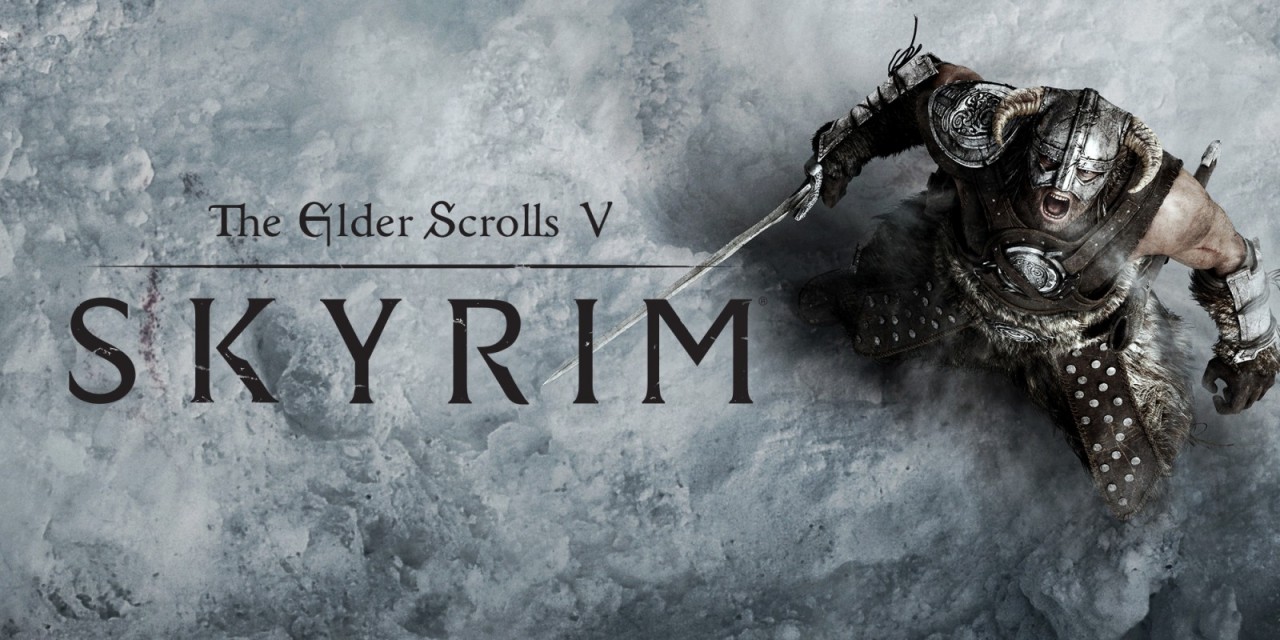 Photo: Nintendo
The world of The Elder Scrolls V: Skyrim is alive with detail, from the intricate story populated with memorable characters to lived-in (and sometimes abandoned) areas that carry their own tales for players to uncover. The varied landscapes and denizens make exploring Skyrim's frosty reaches one of discovery and intrigue, but one detail doesn't just increase the game's immersion – it also helped establish the very setting of the game itself.
The player takes on the role as the Dovahkiin, a legendary warrior whose name means "Dragonborn" in the language of Skyrim's ancient, powerful race of Dragons. However, it's not just the Dovahkiin who takes their name from Skyrim's ferocious flying creatures – evidence of the Dragons' presence lies throughout the entire game's world as a language, complete with its own script and spoken tongue.
The Elder Scrolls V: Skyrim, the 2011 Game of the Year, is the next chapter in the highly anticipated Elder Scrolls saga. Developed by Bethesda Game Studios, the 2011 Studio of the Year, that brought you Oblivion and Fallout 3. Skyrim reimagines and revolutionizes the open-world fantasy epic, bringing to life a complete virtual world open for you to explore any way you choose.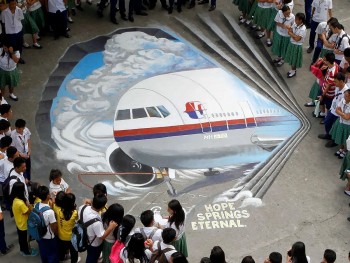 World
The world might never know what really happend when these planes went off the radar. Let's take a look at some of the unsolved mysteries of aircraft disappearances.