5 Beautiful Hidden Corners in Vietnam
For all travelers who prefer peace and quiet for their journeys, here is 5 beautiful hidden corners in Vietnam to explore.
There's a lot to love about travelling in Vietnam, which stretches from the soaring mountains and fascinating ethnic groups of the north to the endless rice paddies and vibrant waterways of the Mekong Delta in the south, with more than 3000km of glorious coastline in between.
These Vietnamese gems are relatively unknown outside the country. Get there now, before the hordes arrive.
1. Ba Be National Park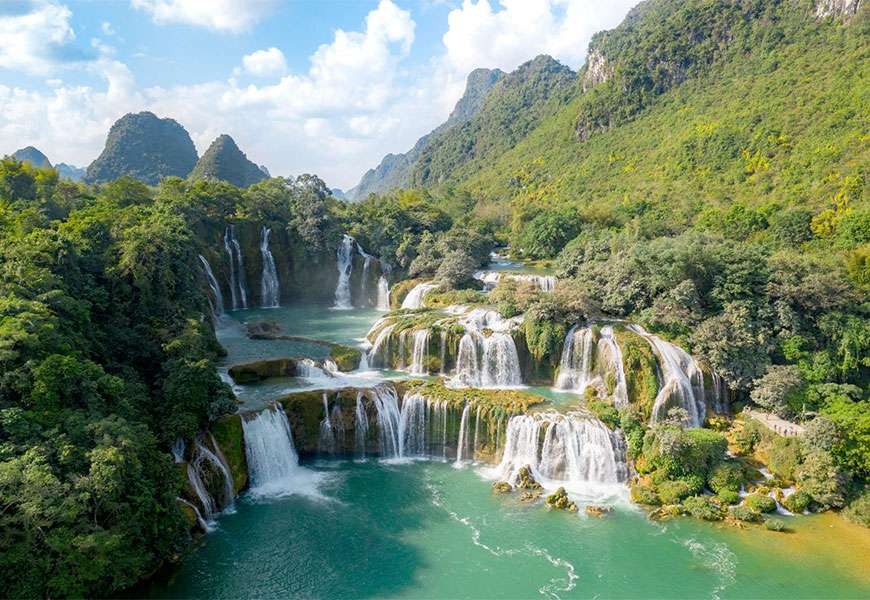 www.babenationalpark.com.vn
Hidden deep in the green of Northern dense tropical forests, Ba Be National Park is undoubtedly one of the most beautiful sites for ecotourism across the country. As the park is endowed with a diverse ecosystem after thousands of years of geological formation, the words are not enough to describe the beauty of the land.
Dense evergreen forests on rugged mountains are nourished by 4 rivers of Ta Han, Bo Lu, Nang and Leng. Lying deep in the heart of the park are immense quiet lakes surrounded by chalky karst towers and winding jade-colored rivers. All comes to shape an amazing, unspoiled and quiet venue for savvy adventurous travelers to uncover the grandeur of nature in the North, this is also where the ethnic cultures of Tay, Nung, Dzao are perfectly preserved in rustic hamlets with stunning wooden stilt houses. More than a national park, Ba Be deserved to be the "green pearl of Bac Kan'' in any and every possible means.
Blessed with a cool year-round weather, Ba Be gives you a welcome at any season of the year. Dry season lasting from winter to spring is the ideal time for trekkers to discover the pristine trails coming across the thick tropical forests as the temperature ranges from 8-25 C with rare rainfall. Spring also marks the renowned Long Tong festival which is held on the 10th and 11th days of the first lunar month. During this time, the vibrant atmosphere pervades Ba Be with traditional rituals, unique song and dance performances of surrounding local ethnic minorities.
2. Cat Tien National Park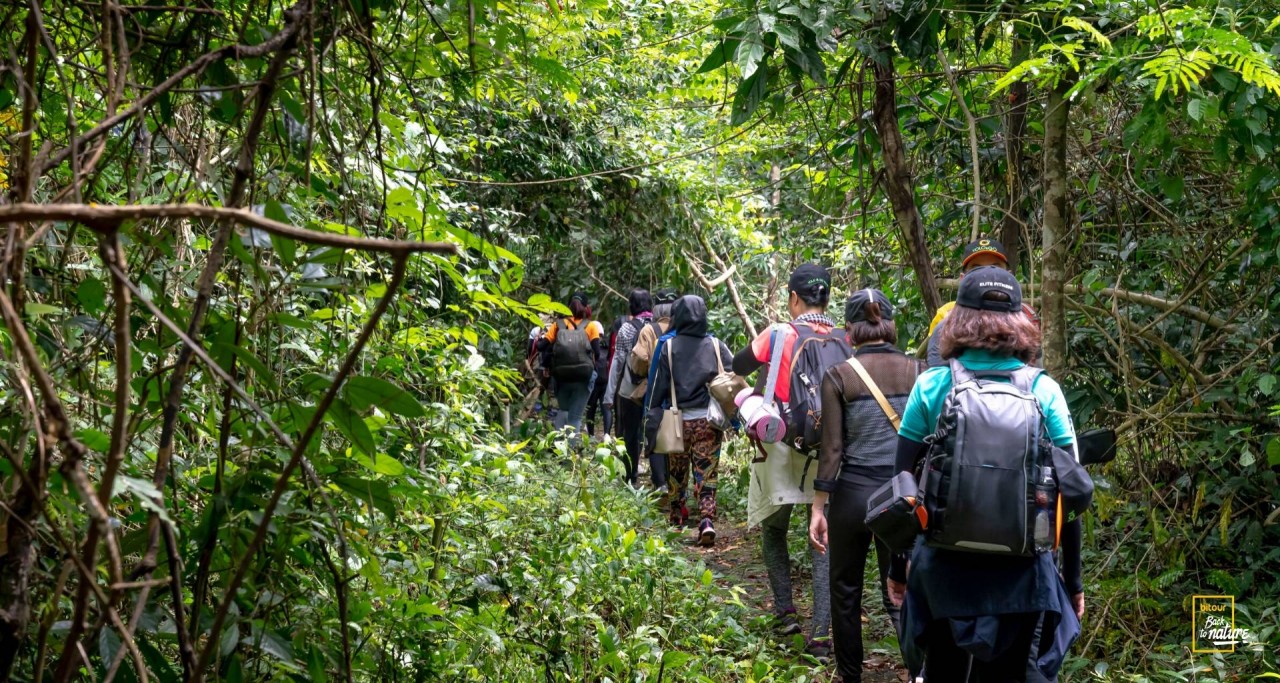 KKday
Whether you want to explore untouched forest, catch a glimpse of little-known wildlife or challenge yourself to off-the-beaten-track trekking, Cát Tiên National Park near Ho Chi Minh City is the ultimate expedition for nature-lovers.
Cát Tiên National Park is one of the largest nature reserves in Vietnam, encapsulating a tremendous 719 square-kilometres, and stretching across three different provinces. Although the park was technically established in 1992, its history goes back to the 1970s with centuries-old trees to prove it. Tourists are encouraged to visit the national park, but numbers are limited in order to protect the area, so booking in advance is a must!
Located north-east of Ho Chi Minh City, the park can be reached in 3-4 hours by car. Visitors can stay overnight, or for a number of nights, in accommodation that ranges from simple bamboo huts to luxurious lodges. Much of the accommodation is set amid the forest itself, providing ample opportunities for watching the park's many wild inhabitants.
The park is home to a vast array of wildlife, including hundreds of species of mammals, reptiles, birds and fish. Primates are particularly prevalent, especially gibbons and langurs, as are Asian elephants, clouded leopards and sun bears. However, Cát Tiên's most impressive inhabitants are perhaps the plants, with the area boasting an incredible 1,610 botanical species.
3. Con Dao Island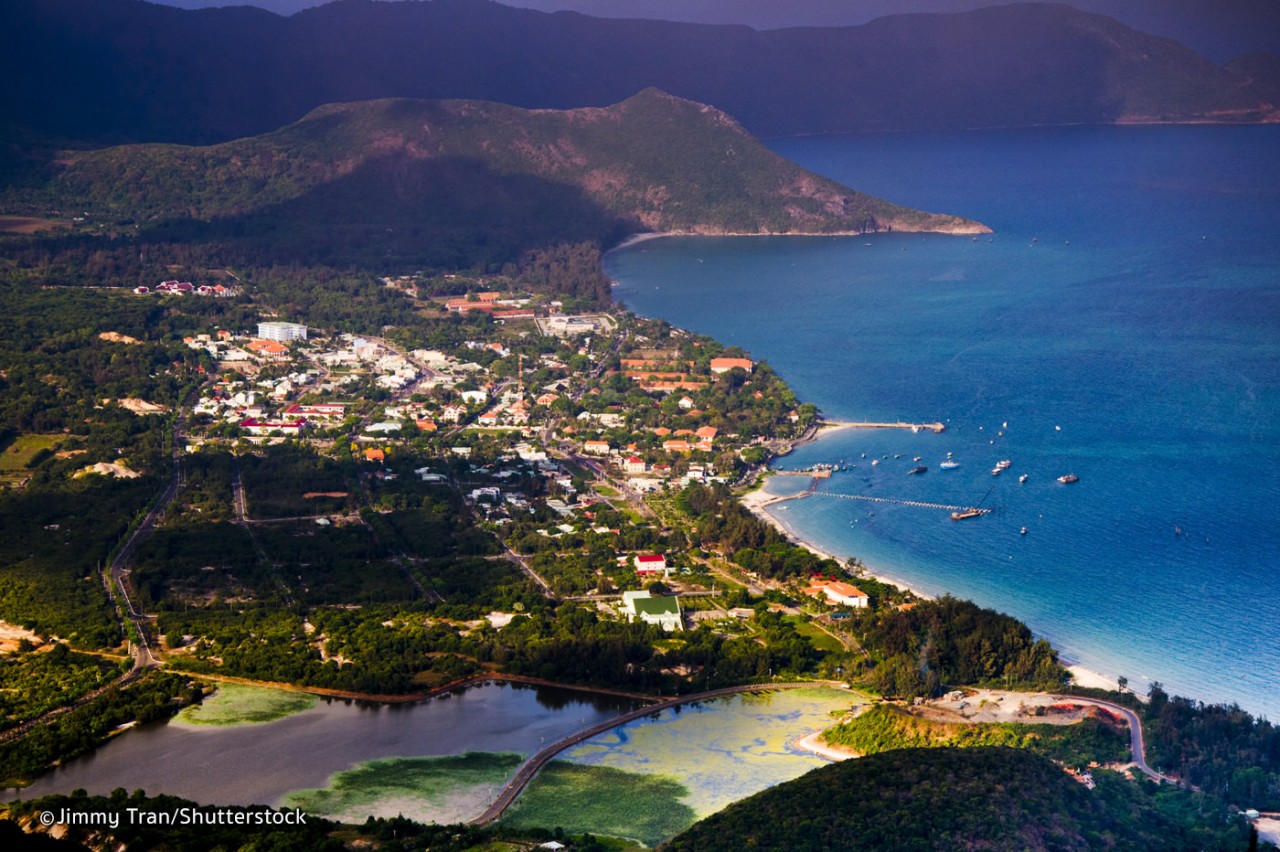 Photo: Shutterstock
Con Dao Islands, also known as Con Dao National park, are an archipelago of 16 mostly uninhabited islets just off the southern coast of Vietnam, each of which offering expansive beaches shaded with evergreen trees. Great for savvy travellers looking to escape bustling city life, the main island also boasts miles of coastal roads, hiking trails and a wide range of outdoor activities.
The main (and only inhabited) island, Con Son was once the site of French-run prisons for Vietnamese involved in the independence movement. Most of the derelict prisons are located in Con Son Town, where you can visit the prison cells, and infamous tiger cages. Many locals visit Con Son to pay their respects to revolutionaries such as Vo Thi Sau, the first women on the island to have been executed by the French.
Aside from this rather bleak part of Con Son, the island has plenty of unspoilt beaches where you can enjoy a day of sunbathing, swimming, and dining on fresh seafood. Closest to the town is Bai An Hai Beach, which connects Ben Dam Harbour to several beachfront resorts and fishing villages. If you prefer privacy, rent a motorbike and make your way south towards Mui Ca Map (Shark Cape) and Nhat Beach to enjoy fine white sands and breathtaking views of the ocean.
Island-hopping and diving are popular activities on Con Dao Islands, where you can explore most of the uninhabited islets and spot various wildlife such as stingrays, barracudas, moray eels, and dugongs. Due to its status as a national park, you need to arrange your trip with Con Dao National Park Headquarters (29 Vo Thi Sau, Con Dao District, Ba Ria - Vung Tau Province). Hon Bay Canh Island is renowned for its turtle breeding grounds, so if you're visiting between June and September, you may even get a chance to watch turtles laying their eggs.
4. Mai Chau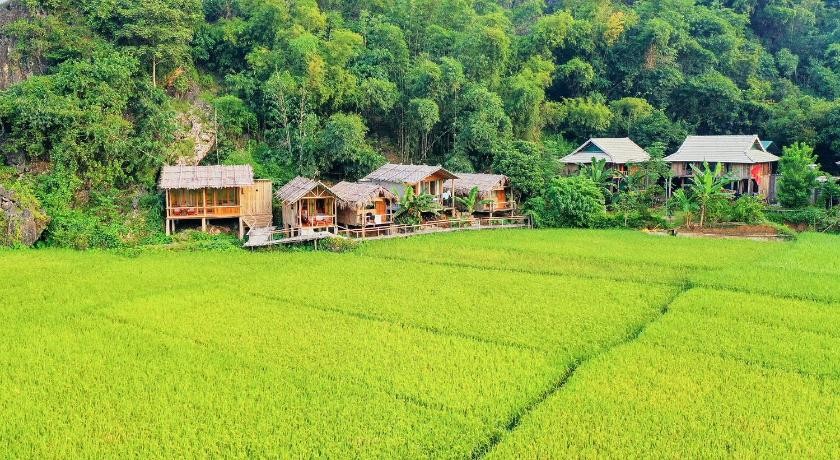 Photo: Agoda
Set in an idyllic valley, hemmed in by hills, the Mai Chau area is a world away from Hanoi's hustle. The small town of Mai Chau itself is unappealing, but just outside the patchwork of rice fields rolls out, speckled by tiny Thai villages where visitors doss down for the night in traditional stilt houses and wake up to a rural soundtrack defined by gurgling irrigation streams and birdsong.
The villagers are mostly White Thai, distantly related to tribes in Thailand, Laos and China. Most no longer wear traditional dress, but the Thai women are masterful weavers producing plenty of traditional-style textiles. Locals do not employ strong-arm sales tactics here: polite bargaining is the norm.
Due to its popularity, some find the Mai Chau tour group experience too sanitised. If you're looking for hard-core exploration, this is not the place, but for biking, hiking and relaxation, calm Mai Chau fits the bill nicely.
5. Ha Giang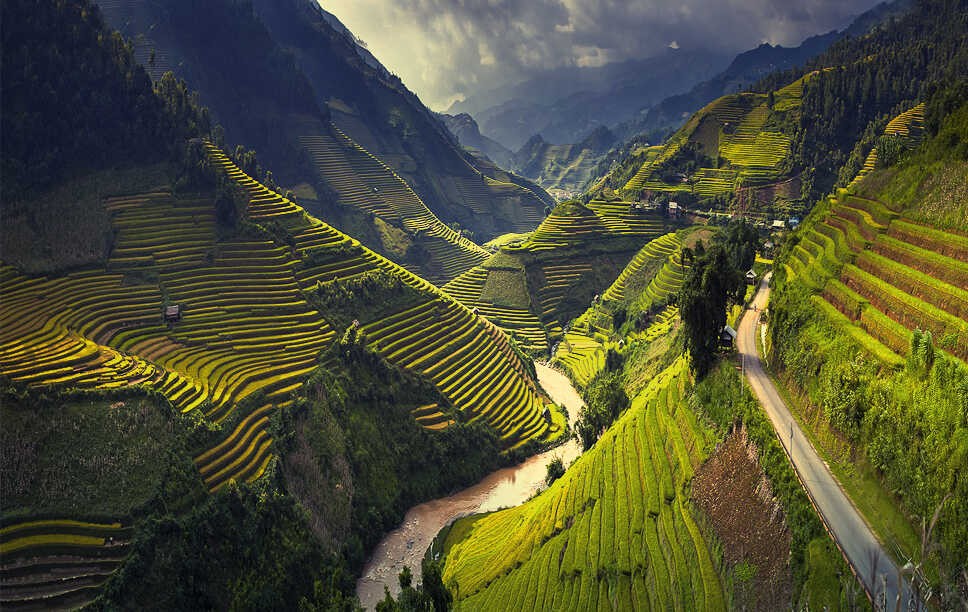 Photo: Hanoi Toserco
A border province and official Frontier Area, Hà Giang lies in the remote far northern region of the country. To visit this province is to journey back in time and encounter some of Vietnam's most rugged and grand landscapes. Hà Giang is best experienced as a road trip on two wheels, soaking up the majesty of the landscape and the atmosphere of the remote towns and minority villages.
The roads of Hà Giang serve up the ultimate motorcycle adventures. The drive into Đồng Văn is impossibly beautiful, however Mã Pí Lèng — where the road snakes past the Nho Quế River — is the jewel in Hà Giang crown.
Trekking opportunities are plentiful in Ha Giang. The Quản Bạ Pass holds a lookout that lives up to its name: Heaven's Gate. Quản Bạ is also the gateway to the lofty limestone peaks and rock-strewn fields of Đồng Văn Karst Plateau Geopark.
Near the border with China stands a H'Mông King Palace in the village of Sà Phìn. Built in 1902 during the French occupation, the wood-framed palace is done in the traditional Chinese style and oozes character.
Make time to journey north to Lũng Cú, where a gigantic Vietnamese flag blows proudly at the border. The best time to arrive is late afternoon as the heat subsides, making the climb of 200 steps a little kinder.
Top 7 Spectacular Festivals in Vietnam

Aside from beautiful nature sites and historical places, Vietnam is also famous for some of its best, most colorful and spectacular festivals that amaze many ...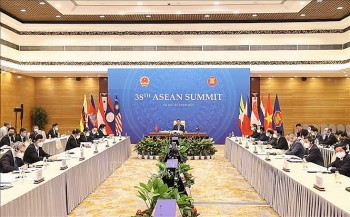 National
Vietnamese participation in upcoming ASEAN Summits also clearly displays the nation's desire to unite with the bloc to overcome difficulties, maintain solidarity, the community building process, and promote regional linkages