50 Years of Vietnam-Japan Relations: Solid Foundation For Effective Cooperation
After 50 years, the friendship and cooperation between Vietnam and Japan have been consolidated and developed comprehensively in all fields. It has become a bright spot in implementing the foreign policy of independence, autonomy, diversification and multilateralization of international relations of the Party and State of Vietnam.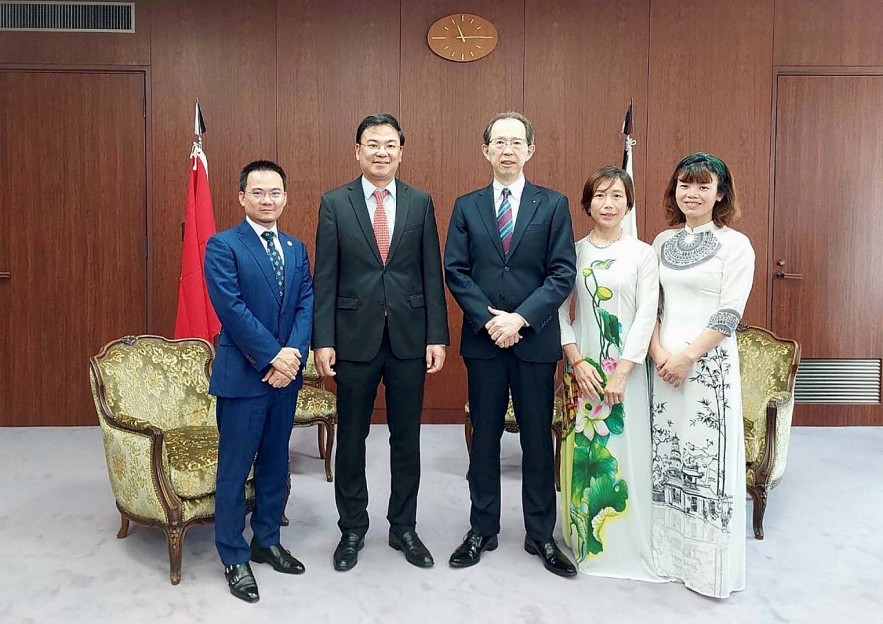 Ambassador Pham Quang Hieu visited and worked with Fukushima Governor Masao Uchibori on August 4.
In 2023, the two countries celebrate 50 years of diplomatic relations. The friendly relationship between Vietnam and Japan developed comprehensively in many fields.
Trustworthy relationship
The two countries become extremely important partners, sharing many common strategic interests.
The two sides also cooperate closely and effectively at international and regional forums such as the United Nations, ASEAN+ conferences, APEC, ASEM, contributing to peace, stability and development in the Asia-Pacific region, in accordance with Vietnam's foreign policy of autonomy, diversification and multilateralization.
The two countries regularly exchange high-level delegations and organize meetings on the sidelines of international and regional conferences, thereby strengthening trust between the leaders of the two countries, setting out major directions for effective development in bilateral relations.
Political, diplomatic, security, defense, economic, and educational relations are increasingly strengthened, deepened, and become more substantive.
Cultural activities, people-to-people exchanges, and local cooperation are promoted, which are an important and solid foundation to promote a close relationship between the two countries.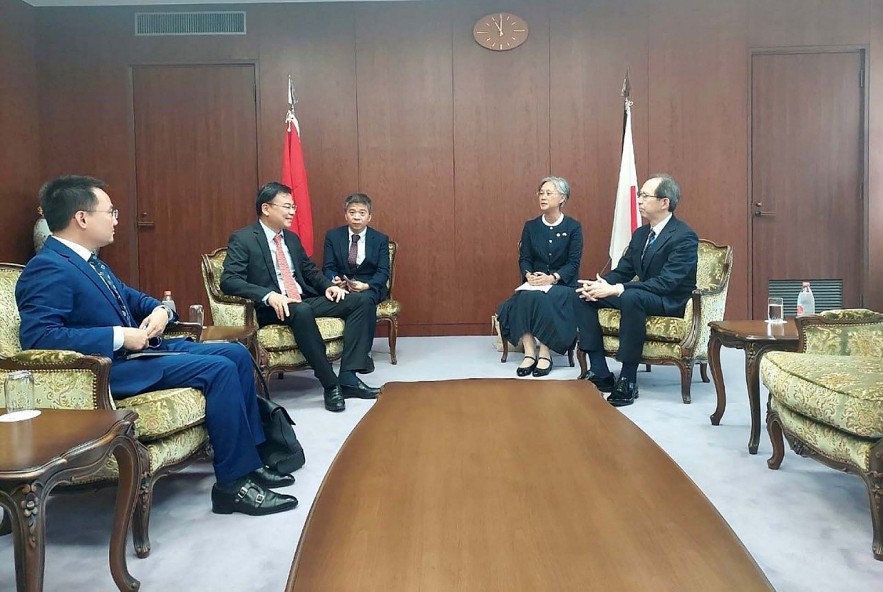 On August 4, Ambassador Pham Quang Hieu visited and worked with Fukushima Governor Masao Uchibori.
Room for cooperation
Japanese ODA capital makes an important contribution to the development of key infrastructure projects, creating positive spillover motivation and promoting sustainable socio-economic development.
Regarding investment, Japan has more than 5,000 valid projects with a total investment capital of more than US$70 billion, ranking 3rd among 143 countries and territories investing in Vietnam. In the opposite direction, Vietnam has 106 investment projects in Japan with a total registered investment capital of about US$19.5 million.
Regarding trade, the total import-export turnover of the two countries in 2022 will continue to develop in a balanced direction, reaching nearly US$50 billion and making Japan the 4th largest trade partner of Vietnam.
Human resource development is becoming one of the important pillars in cooperation between the two countries.
Currently, the total number of Vietnamese people in Japan reaches nearly half a million people, ranking 2nd among the foreign community in Japan, living, working and studying in all provinces and cities of Japan. This is an important additional source for Japan's shortage of human resources in many occupations.
The exchanges between localities, socio-political organizations and people of the two countries are also close. Friendship organizations operate effectively, promoting exchanges with localities in many fields.
Japan is an important partner for Vietnam to implement three strategic breakthroughs, realizing the development goals and plans set out by the 13th National Party Congress, promoting industrialization and modernization, building an independent, self-reliant economy, and deepening international integration.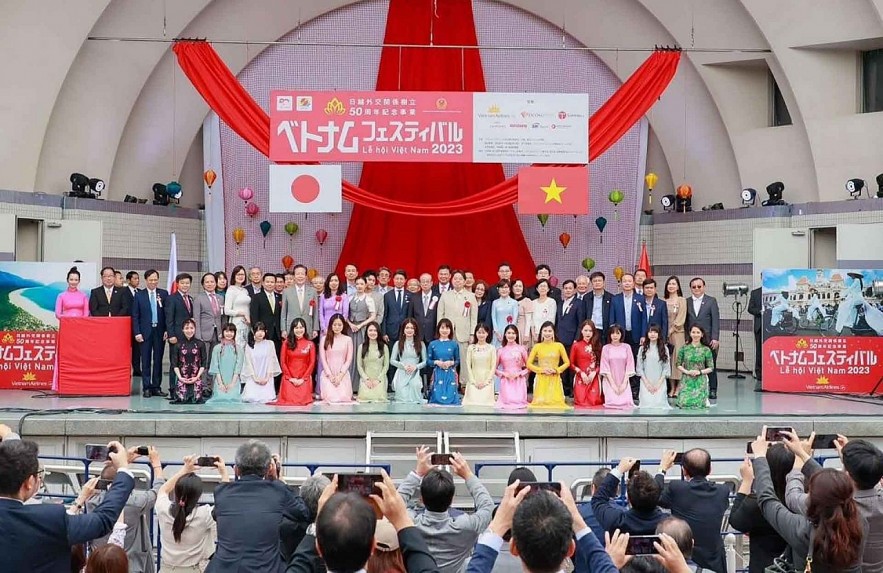 Vietnam Festival 2023 with the theme "Hope" will be held at Yoyogi Park, Tokyo, Japan on June 3-4.
In the context that the COVID-19 pandemic has been controlled in both countries, exchanges and cooperation resumed and developed strongly, the two countries have favorable conditions to strengthen people-to-people exchanges and build a sustainable foundation for future relations.
Many cultural, tourism, and culinary exchange events are becoming popular in the localities of the two countries.
Many big festivals such as Vietnamese festivals in Japan, and Vietnamese festivals in Kanagawa, Saitama, and Ho Chi Minh City have become annual event, attracting a large number of people from both countries, promoting exchange, and understanding between the two peoples.
In 2023, the two sides will carry out diverse activities to celebrate the 50th anniversary of establishing diplomatic relations.
Many large-scale cultural exchange events are expected by the people of the two countries such as the Vietnamese festival in Japan, the opera "Princess Anio" recreating the wedding of Princess Ngoc Hoa and Japanese businessman Sotaro Araki.
Vietnam-Japan relations are at the best stage in history, on the basis of sincerity, affection, trust, for peace, cooperation, development in the region, the world and for the benefit of the two peoples.
This is the result of the two countries' continuous efforts over the years on the basis of political trust and support from the two peoples.