Seminar on Vietnam - Japan Economic Cooperation Growth
On the 50th anniversary of the establishment of the Vietnam - Japan diplomatic relations, the Ho Chi Minh National Academy of Politics (HCMA) in collaboration with the Japan International Cooperation Agency (JICA) organized a seminar themed "The Vietnam - Japan Relations and Economic Cooperation Prospects in Alignment with Vietnam's Development Phases" in Hanoi on September 18.
The event was attended by more than 800 students who are young leaders and managers participating in advanced political theory classes at the HCMA.
Prof. Tran Van Tho, an honorary professor at Waseda University in Japan emphasized Japan's significant interest in Vietnam's growth route and their cooperation, which includes institutional reforms, improved business climate, and assistance for Vietnam's development of industrialization plans. Related projects supporting such efforts include the Ishikawa project (1995-2000), the Vietnam-Japan partnership beginning in 2003, and a variety of industrial policy research initiatives.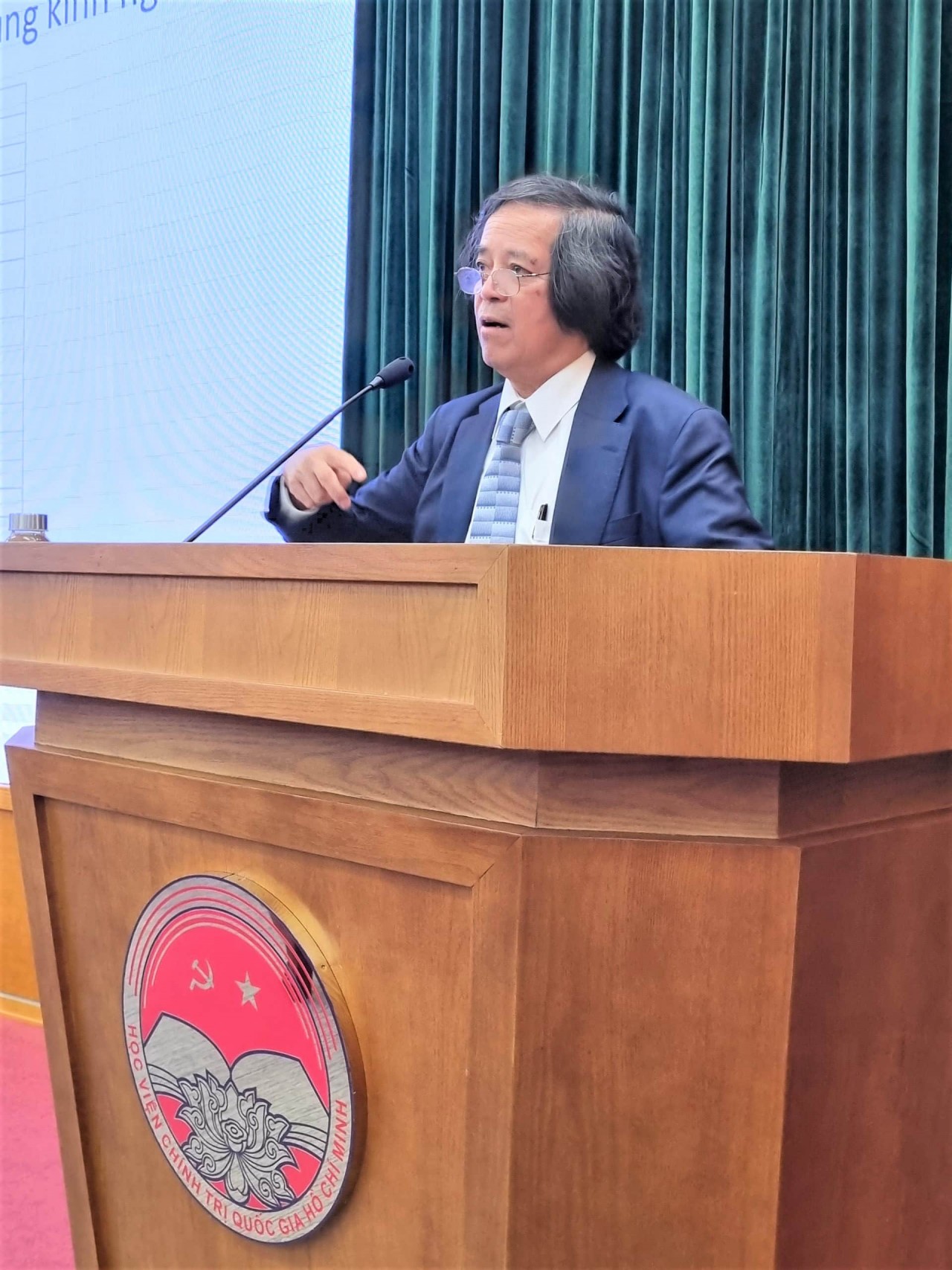 Professor Tran Van Tho - Honorary Professor of Waseda University, Japan, speaks at the seminar
According to the Professor, Vietnam has not been able to fully exploit this resource, and Vietnam may develop further by developing domestic resources and efficiently coordinating the two resources.
Professor Ikebe Ryo of Senshu University, Japan addressed the impact of the FDI wave on Vietnam's economic growth and industrialization process, as well as the economic efficiency provided by this capital source. According to the professor, enhancing labor productivity is critical for Vietnam to avoid falling into the middle-income trap. At the same time, policies to support the sector are required in Vietnam to encourage industry development and increase the added value of the FDI capital.
Assoc. Prof. Dr. Hoang Van Nghia, Head of the HCMA's International Cooperation Department, lauded Japan's contribution to Vietnam's diverse economic development in his speech. Japan's contribution has assisted Vietnam in maintaining a stable growth trajectory, owing to the far-reaching effects of foreign direct investment (FDI). Projects with Japan's assistance in terms of financing, specialists, and technology have supported Vietnam in transitioning from a capital- and labor-intensive model to one with a strong export-oriented structure.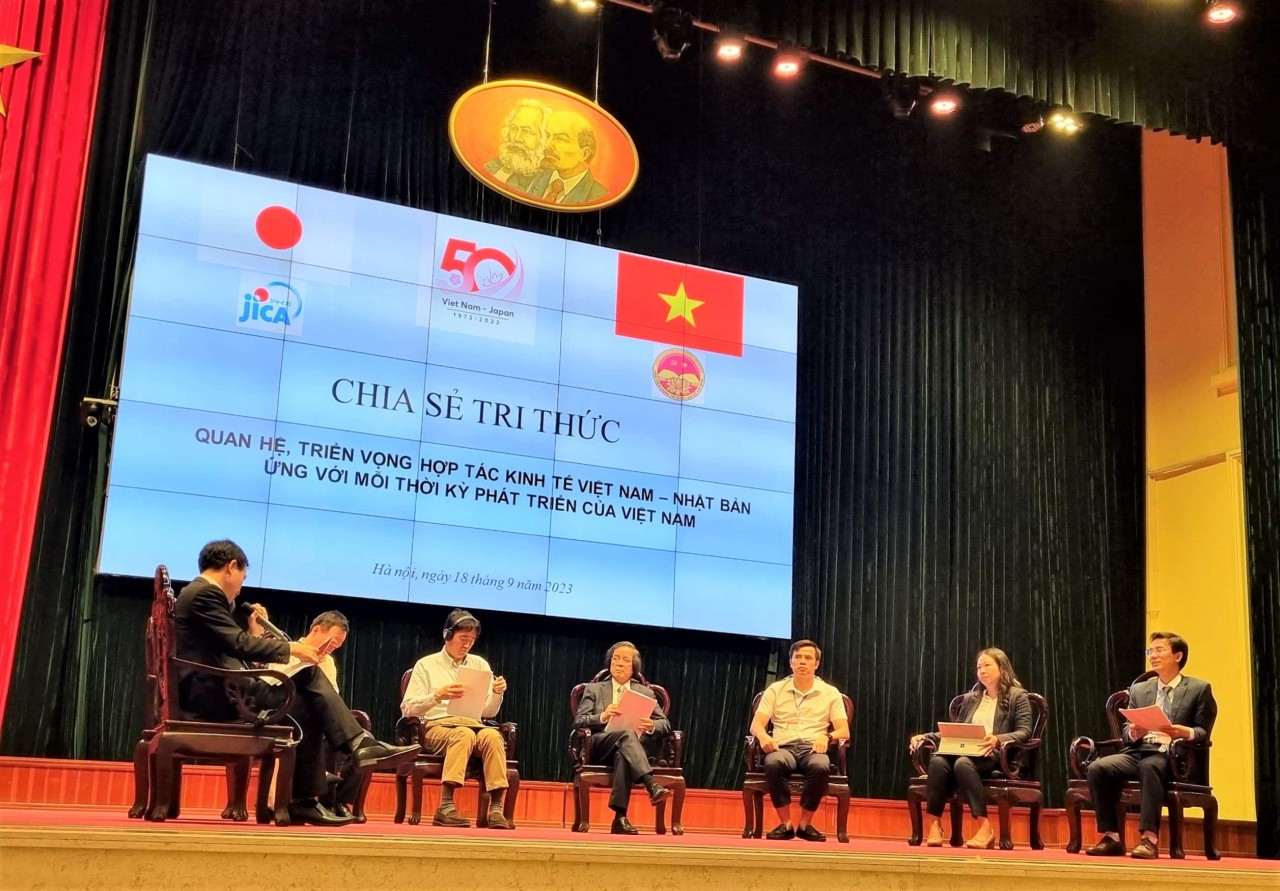 A seminar themed "The Vietnam - Japan Relations and Economic Cooperation Prospects in Alignment with Vietnam's Development Phases" in Hanoi on September 18.
According to the JICA's Chief Representative in Vietnam, the seminar is part of the JICA CHAIRS program, which has been running since 2020 and aims to impart valuable lessons and experience gained through Japan's socioeconomic development journey.
He also wished that participating professionals would share ideas in efficient collaboration approaches, which help strengthen the two countries' relations.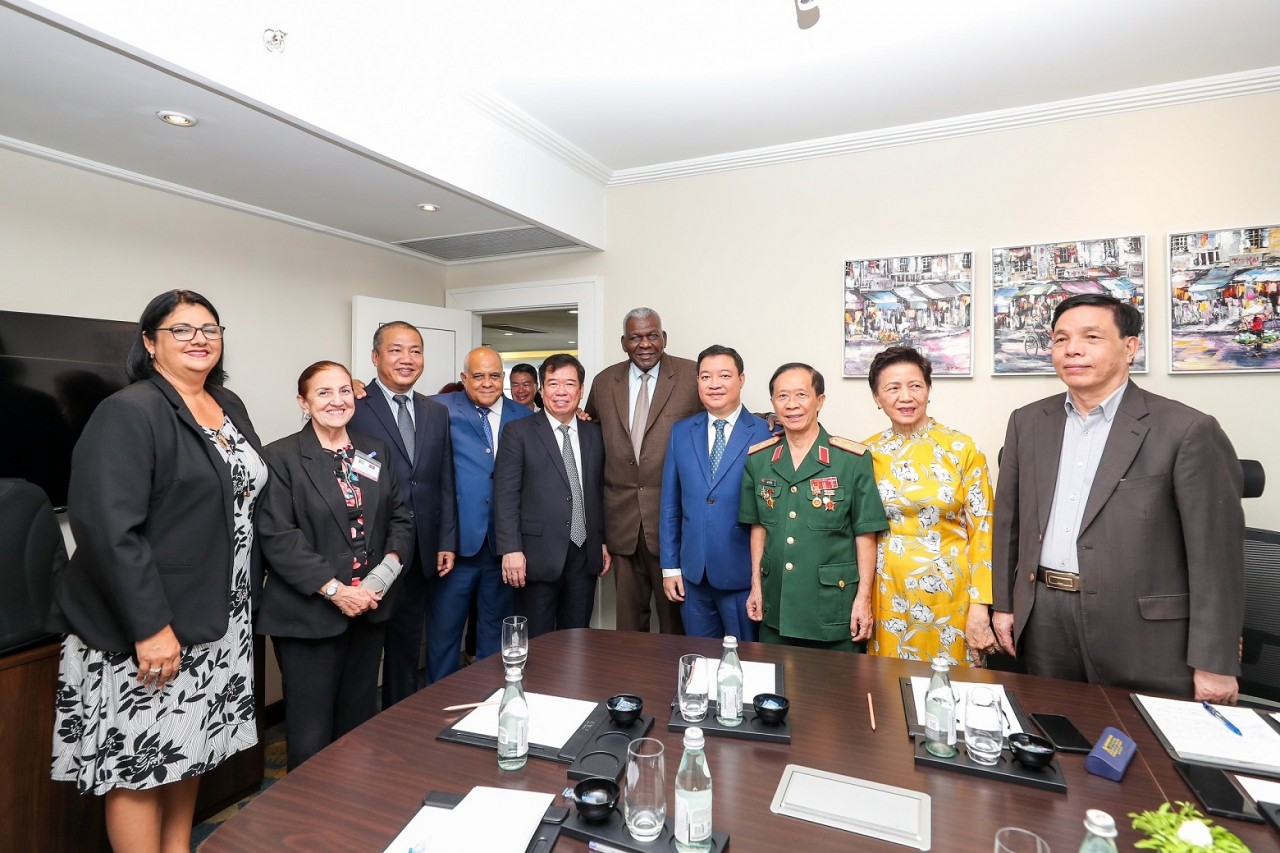 Friendship
President of the National Assembly of People's Power of Cuba Esteban Lazo Hernandez emphasized that Vietnam - Cuba is always united and faithful because they are one family.
September 27, 2023 | 15:11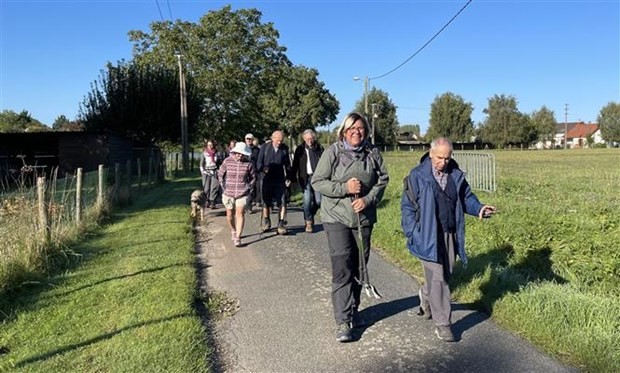 Friendship
The Children's Walk For Hope is a virtual event that will be held globally recently.
September 27, 2023 | 14:54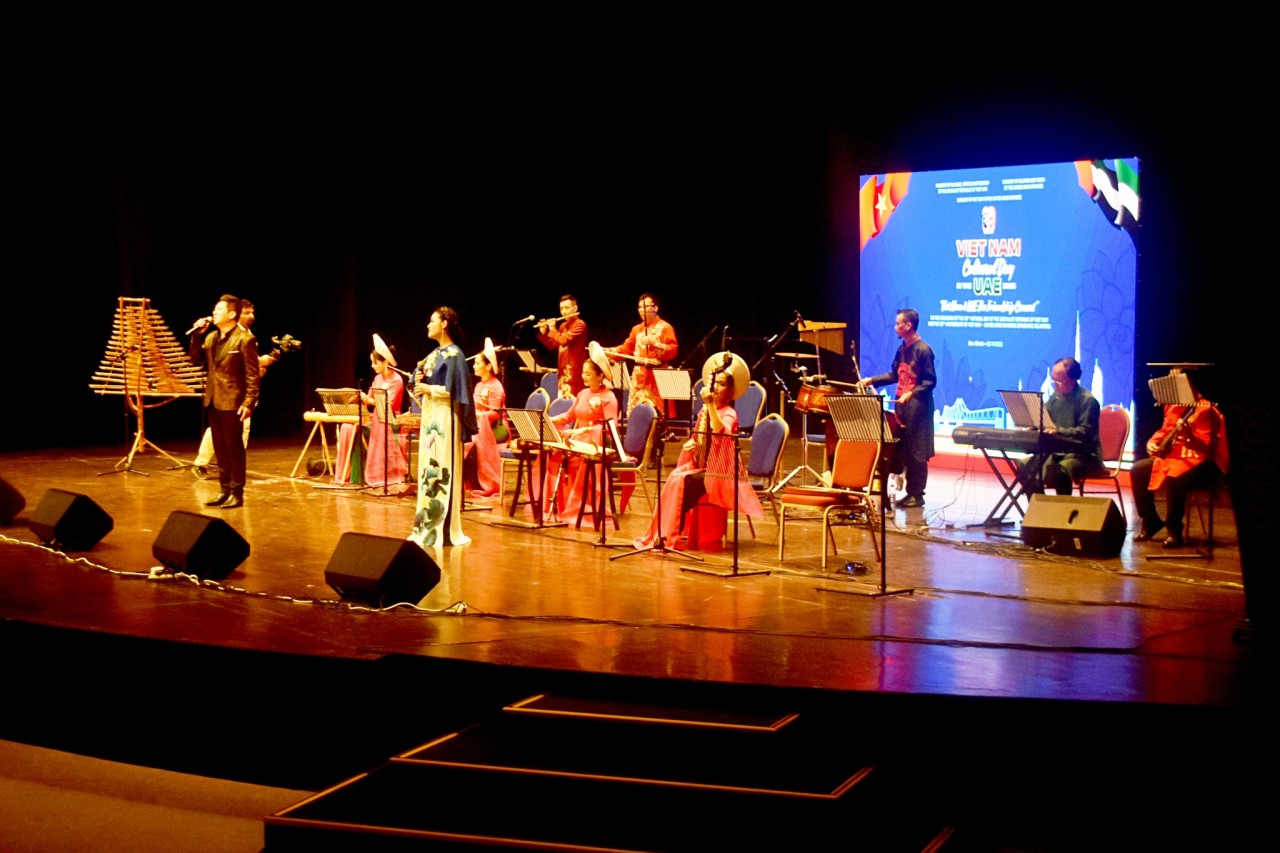 Friendship
A special art performance was held in the capital Abu Dhabi, gathering leading artists from Vietnam and the United Arab Emirates (UAE).
September 27, 2023 | 14:01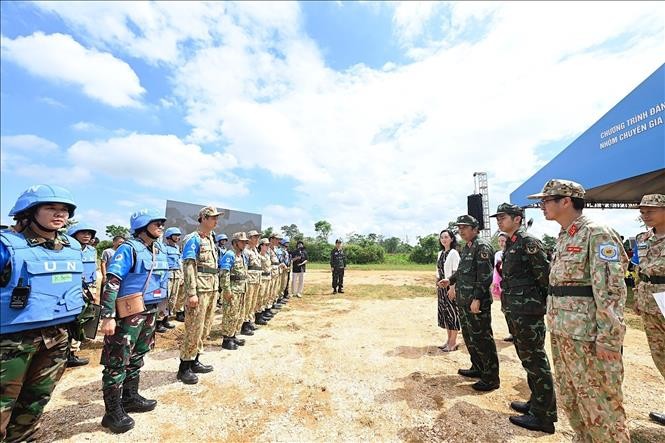 Friendship
Japan and representatives of State members of ASEAN Defence Ministers' Meeting Plus (ADMM-Plus) valued the preparations of Vietnam in hosting the Competency Evaluation Program for Prospective UN Peacekeepers (CEPPP) as well as outcomes of the program.
September 27, 2023 | 07:53