6 Creative Banh Mi Dishes in Vietnam
Banh mi with filling, sweet, salty or combined with butter is an attractive culinary option to show off your cooking skills during social distancing day.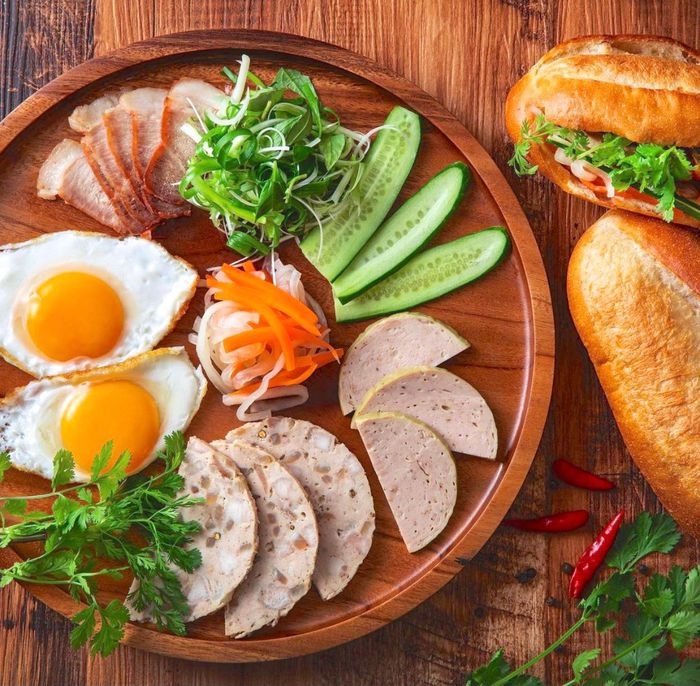 Photo: Banhmisaigonfresh
Banh mi with filling: You can choose almost any of your favorite ingredients to put in a hot, crispy baguette. Sausages, eggs, pork, vegetables, cucumbers, and pickles are the basic ingredients to help foodies have a quick and neat meal during these "work from home" days.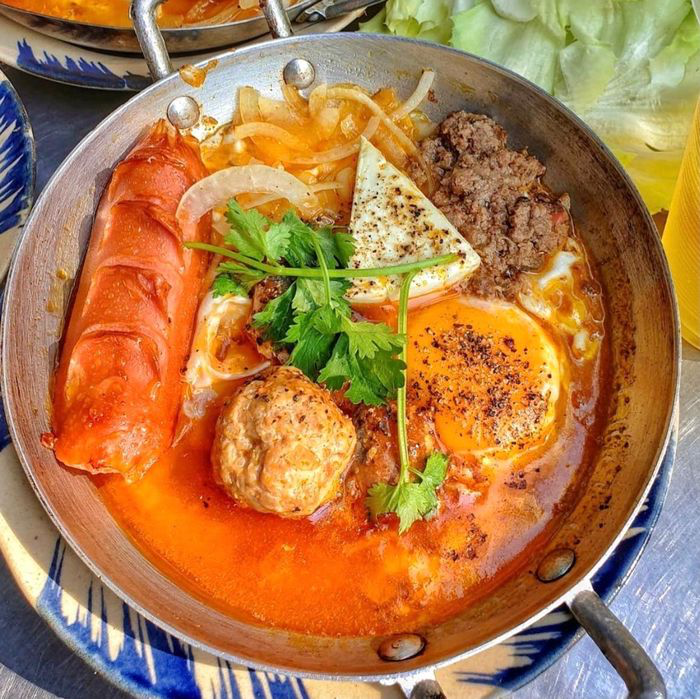 Photo: Damanfood
Pan banh mi: Easy-to-prepare ingredients such as omelets, sausages, rolls, pate, canned fish or cheese can all be used to create quality, nutritious food pans. In addition, carrots, sweet and sour radishes, and cucumbers will make this dish more delicious. Tear the banh mi and dip in rich sauce and eat each ingredient in the pan to feel the full taste.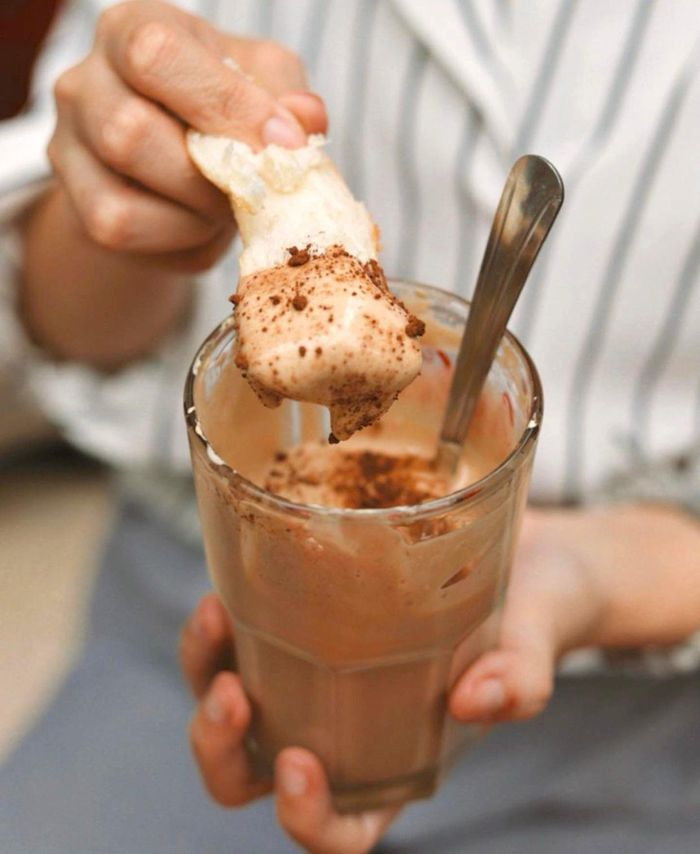 Photo: 9394.corner
Sweet dipped banh mi: For those who want to enjoy a sweet taste, banh mi with cocoa, egg cream or condensed milk is an attractive option. Cocoa for dipping banh mi is not too sophisticated to make, consisting of only pure cocoa powder, condensed milk, and a few ice cubes, an ideal option for summer.
To make egg cream, beat the egg yolks. After beating for about 5 minutes, add sugar and continue to beat until the mixture is smooth and light yellow, you can use banh mi to dip in the cream and enjoy this dish. Photo: Hukha.foodaholic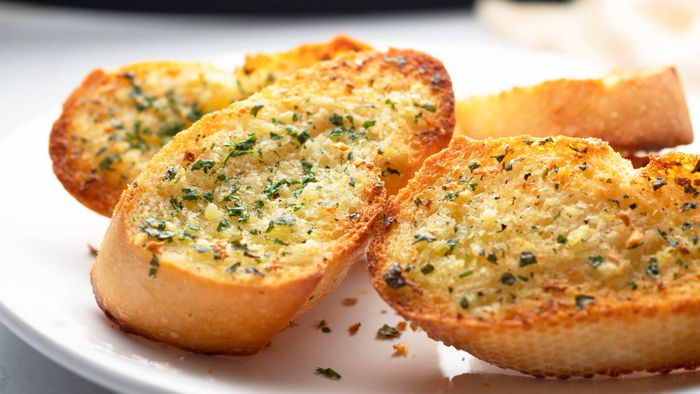 Photo: Spicebangla
Garlic butter banh mi: No need for an oven, you can still make delicious and unique garlic butter bread right away during these days at home. The cook prepares a mixture of butter (heated), minced garlic, mayonnaise, sugar, mixes and spreads on the banh mi. Then, heat the pan over medium heat, add the banh mi slices and flip until both sides are brown.
Photo: Minh Hue
Butter and sugar banh mi: You spread the heated butter on the sliced bread and then sprinkle with sugar. Place the cake in a non-stick pan over a low heat. Butter and sugar the bread, alongside a cup of hot milk for an energetic breakfast.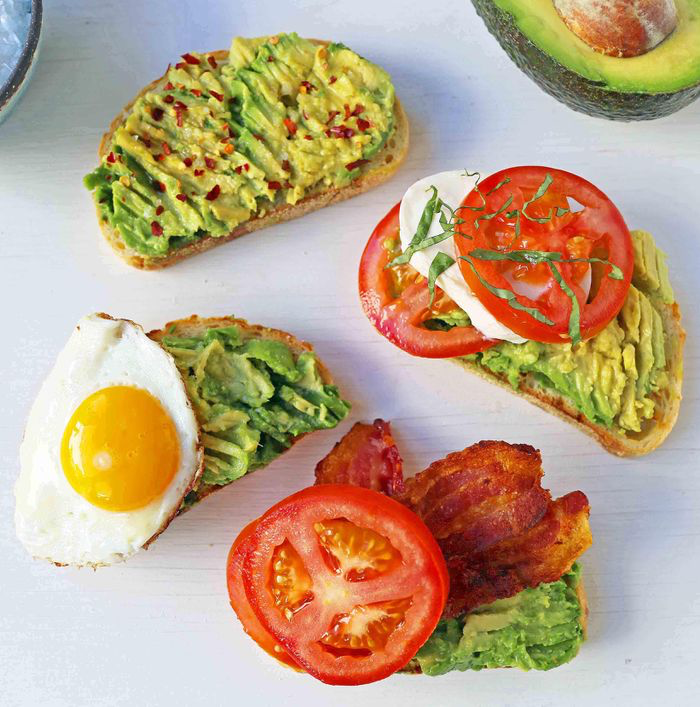 Photo: Modern Honey
Toasted banh mi: Banh mi baked on a pan becomes firmer, making it easy to spread, topping ingredients. For this dish, you need to mash butter and add a little salt. Sausages, salmon, tomatoes, scrambled eggs or poached eggs can all be combined according to taste. A little pepper and chili powder spread evenly on the surface creates a rich, harmonious flavor.
Special banh mi in Vietnam
Charcoal black banh mi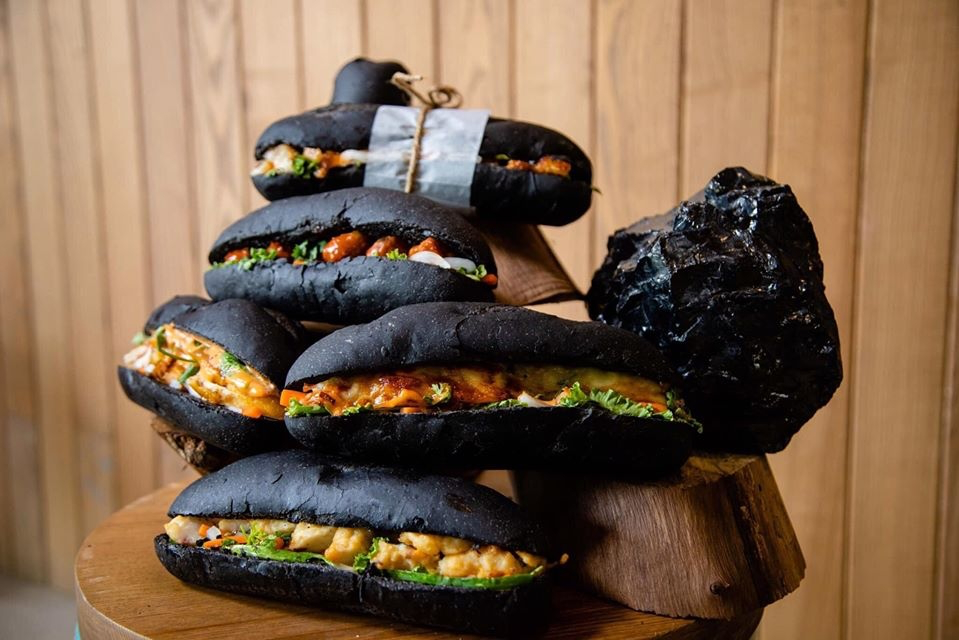 The special bread looks like a lump of coal on the outside. Photo: Check-in Ha Long
The blackness of the bread (banh mi) catches the attention for a complete opposite to the regular golden yellow Vietnamese staple. The bread comes out of the oven crispy.
The filling of this exotic banh mi is also different, including minced fried squid, served together in small slices with hot sauce.
To make the sauce, the cook mixes onions, tomatoes, carrots, and oregano, simmered together with shrimp heads for an hour before pureeing.
The black banh mi was inspired by the land of Quang Ninh, home to Vietnam's biggest coal reserve and exploitation. The northern province is called "land of coal mines."
Mini banh mi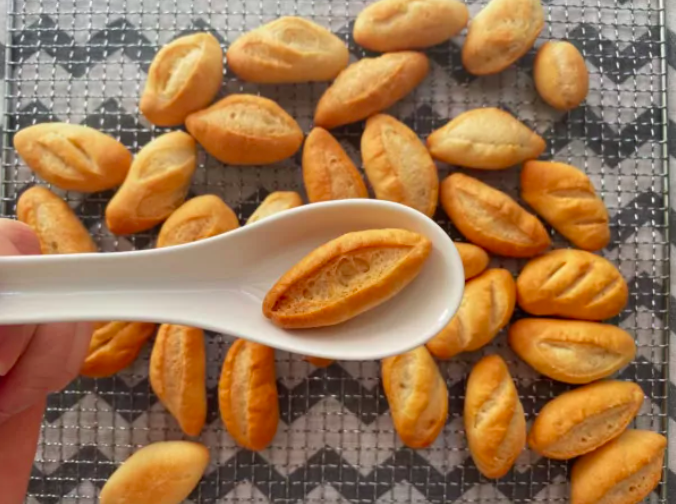 Mini banh mi. Photo: thatlangon
The mini version of Vietnamese banh mi is eye-catching. The mini banh mi has the same flavor as the normal one, but it is their tiny appearance that excites food lovers.
The banh mi looks incredibly small and cute when placed next to a normal object.
Bags of mini banh mi sell like hotcakes, with around 50 little loaves per bag, each bag is sold at around VND 50,000 (US$ 2.16).