6 wrongly jailed Vietnamese compensated after 41 years in prision
The six citizens were given compensation of VND1 billion ($43,192) after suffering 41 years of wrongful imprisonment. The compensation is made nearly a year after receiving a public apology from the People's Procuracy of Tay Ninh.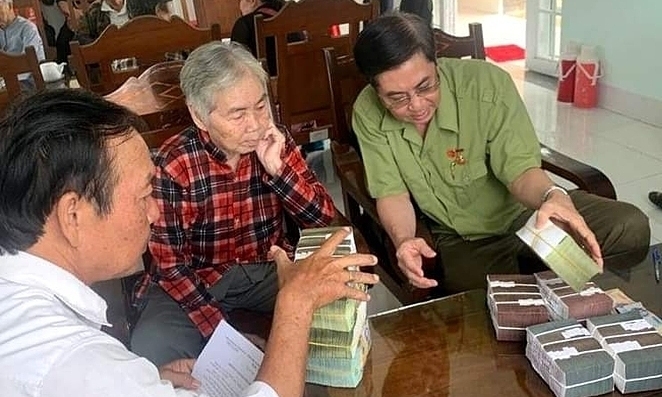 A falsely jailed citizen (C) receives compensation at the Tay Ninh People's prosecution office (Photo: VNE)
Among the 6 wrongly jailed people, two are dead, one of the remaining four is 95 years old.
According to VNE, Vo Thi Thuong, the 95-year-old and her 5 family members received the compensation for the physical and mental suffering they had to endure for their wrongful conviction and imprisonment, a stupendous 41 years after it happened.
Regarding the two that have passed away, the compensation can be claimed by their next of kin.
Thuong said she had agreed to accept the compensation, just a tenth of what she had proposed because she was very old and had to be hospitalized often.
Another former defendant, who has not been named, has refused to accept the sum and has filed a lawsuit to demand higher compensation.
Nguyen Van Dua, deputy head of the People's Procuracy of Tay Ninh Province, admitted that his office and the prosecutors of Trang Bang District were at fault. He said investigators had not complied with the law and collected sufficient evidence, resulting in the unjust imprisonment.
Eight people from the same family were detained and placed under investigation in 1979 for an alleged gold theft.
It was only in April last year that the authorities admitted to having wrongfully imprisoned Thuong and the remaining six people 4 decades ago.
The wrongful imprisonment had turned the defendants' lives upside down. They were pushed into poverty and their families suffered separations.
The defendants, meanwhile, had alleged that they were violently coerced into confessing to a crime they had not committed.
According to the police records, on the evening of July 26, 1979, almost 19 grams of gold were stolen from a rice mill in Bung Binh Hamlet, Trang Bang District.
After the theft was reported to the police, they opened an investigation and arrested Thuong, then 54 years old, and seven of her family members.
They were charged with theft of private property of citizens without any proper evidence. After more than 45 months in prison, all eight defendants were released in 1983 and the case never went to trial.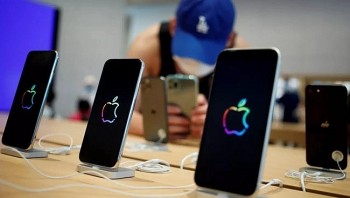 World
India exported iPhones worth $1 billion from May to September 2022, according to a Bloomberg report, but a closer look at the data shows the country is a long way from rivalling China's iPhone manufacturing chops