A beautiful 135-year-old Bui Chu Cathedral in Nam Dinh
135- year-old Bui Chu Cathedral built under the French colonialism, is one of the most famous for the typical architectural features and oldest church in Nam Dinh province.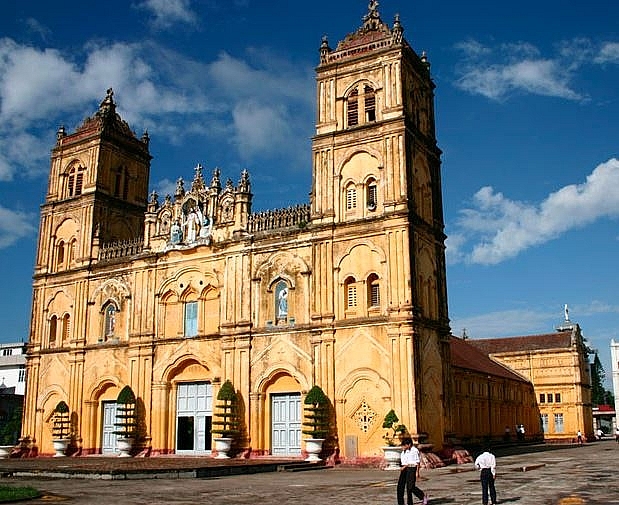 135- year-old Bui Chu Cathedral. Source: Internet
Bui Chu church is the cathedral of Bui Chu diocese, located in the small Bui Chu village in the Red River Delta. It is located in Xuan Ngoc commune, Xuan Truong district, Nam Dinh province. This is also the resting place of the five bishops who once controlled the diocese. Distance from Hanoi Cathedral to Bui Chu Cathedral is about 122 km, 2 hours 33 minutes by car.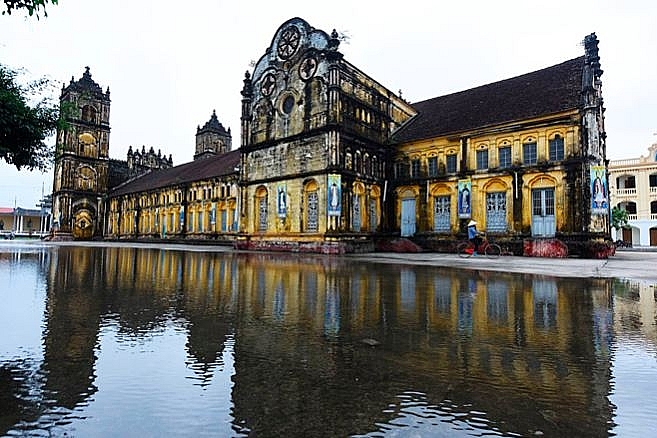 With a length of 78m, a width of 22m and 15m high, Bui Chu church hosts many important events. Source: Internet
Built in 1885 by Bishop Wenceslao Onate Thuan during French colonist era with a length of 78m, width 22m, height 15m. For over 100 years, the Bui Chu Cathedral serves a namesake diocese in Nam Dinh with over 412,000 Catholics.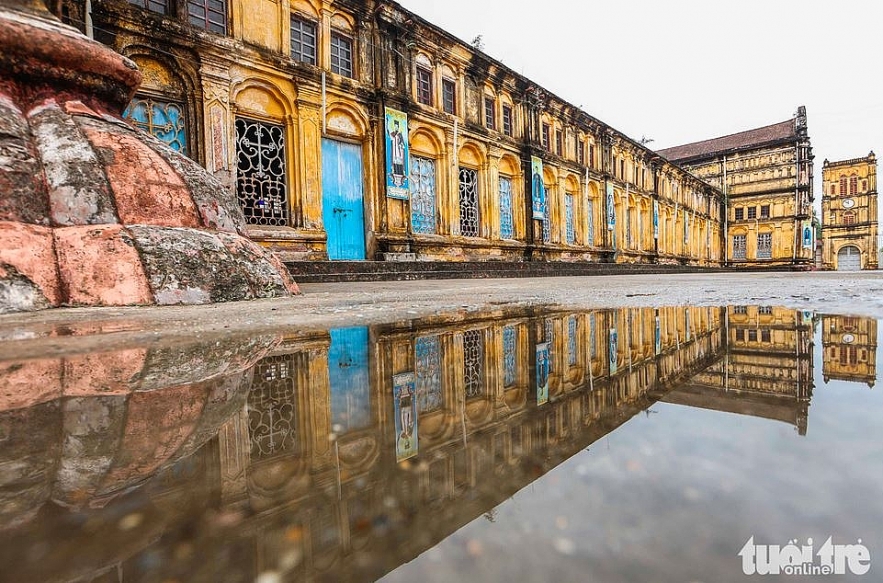 The Bui Chu Cathedral after rain. Source: Tuoi tre
This church still stands with wooden columns and patterned lines with Western architectural motifs. As the priest who oversaw its construction was Spanish, Bui Chu's design incorporated elements of baroque architecture with inspirations from East Asian culture.
Bui Chu Cathedral was built in 1885. Source: Internet
Every year on August 8, the feast of the diocesan patron, Saint Dominic, many parishioners gathered for the Mass.
Bui Chu Cathedral is considered a one-of-a-kind architectural gem that holds a significant place in the history of Catholicism in Vietnam.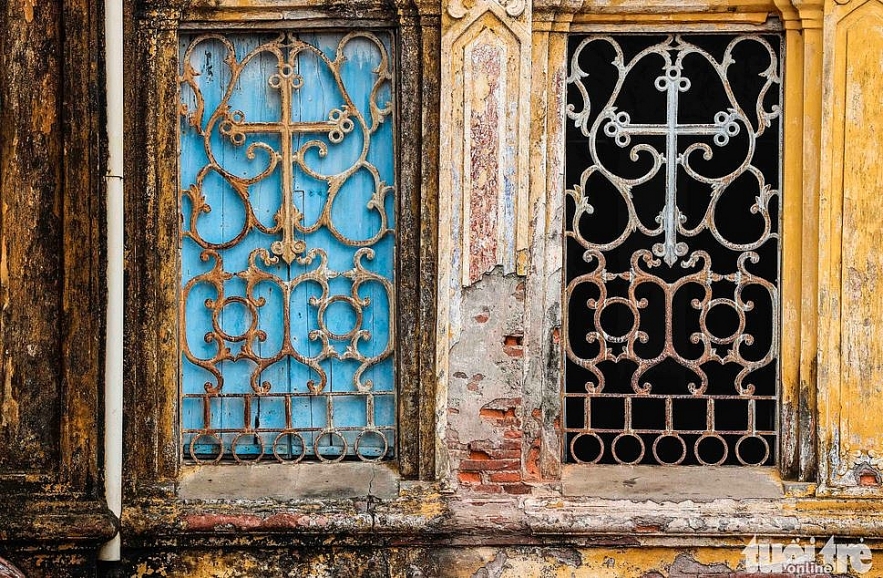 Beautiful windows of Bui Chu Cathedral. Source: Tuoi tre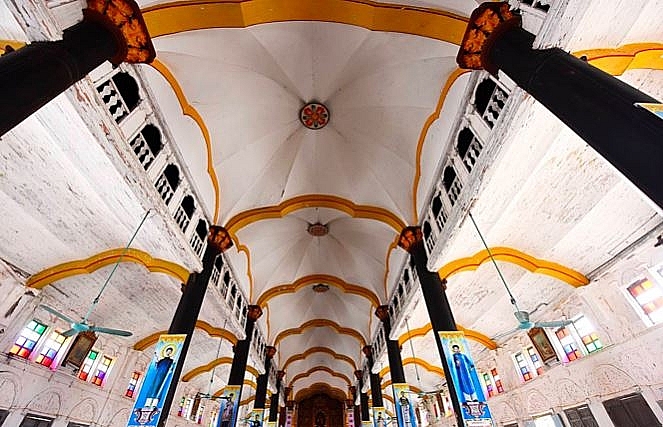 Elements of European baroque architecture are incorporated in the interior design of the Bui Chu Cathedral. Source: Internet
The cathedral's ceiling is made of lime mixed with straw, creating slightly curved arches
Bui Chu Cathedral can accommodate thousands of people at a time. Source: Tuoi tre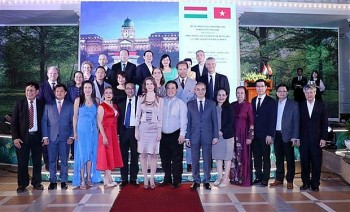 Viet's Home
Saigontourist Group in coordination with the Hungarian Consulate General held a series of events within the framework of the Hungarian Food and Culture Festival 2022 in Ho Chi Minh City