Business Insider names Notre-Dame Cathedral world's top 19 most stunning cathedrals
The Ho Chi Minh City-based  Notre-Dame Cathedral on Friday was listed one of the 19 most stunning cathedrals around the globe, along with US' St. John the Divine, France's Cathedral of Notre Dame, South Korea's Myeongdong Cathedral, etc.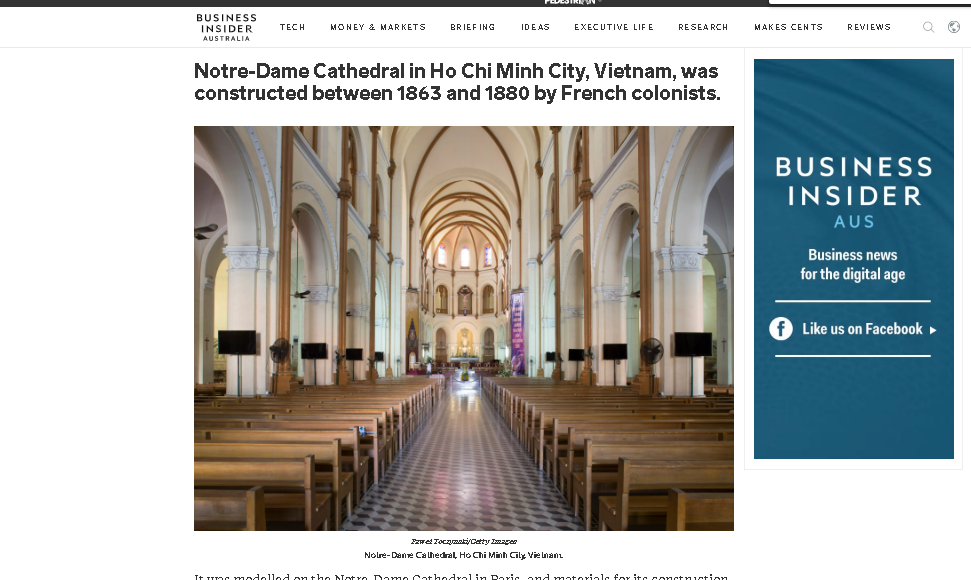 Business Insider mentions Vietnam's Notre-Dame Cathedral in the list (Photo: Captured)
Notre-Dame Cathedral, Ho Chi Minh city, Vietnam
The Notre-Dame Cathedral, known as the original name 'Peaceful Notre Dame', locating at the heart of District 1 is a popular destination for local people and foreign expats in Vietnam to visit on holidays such as New Year, Christmas Eve.
Built by the French colonists, the cathedral was completed in 1890, three years after its construction with a total budget of roughly Franc 2.5 million at that time's exchange rate.
The iconic cathedral is one of the few remaining strongholds of Catholicism in the largely Buddhist Vietnam.
With a measurement of 91m length, 35.5m width, the cathedral also has one main dome which is 21m high and two 57-meter-high bell towers, reported by VNE.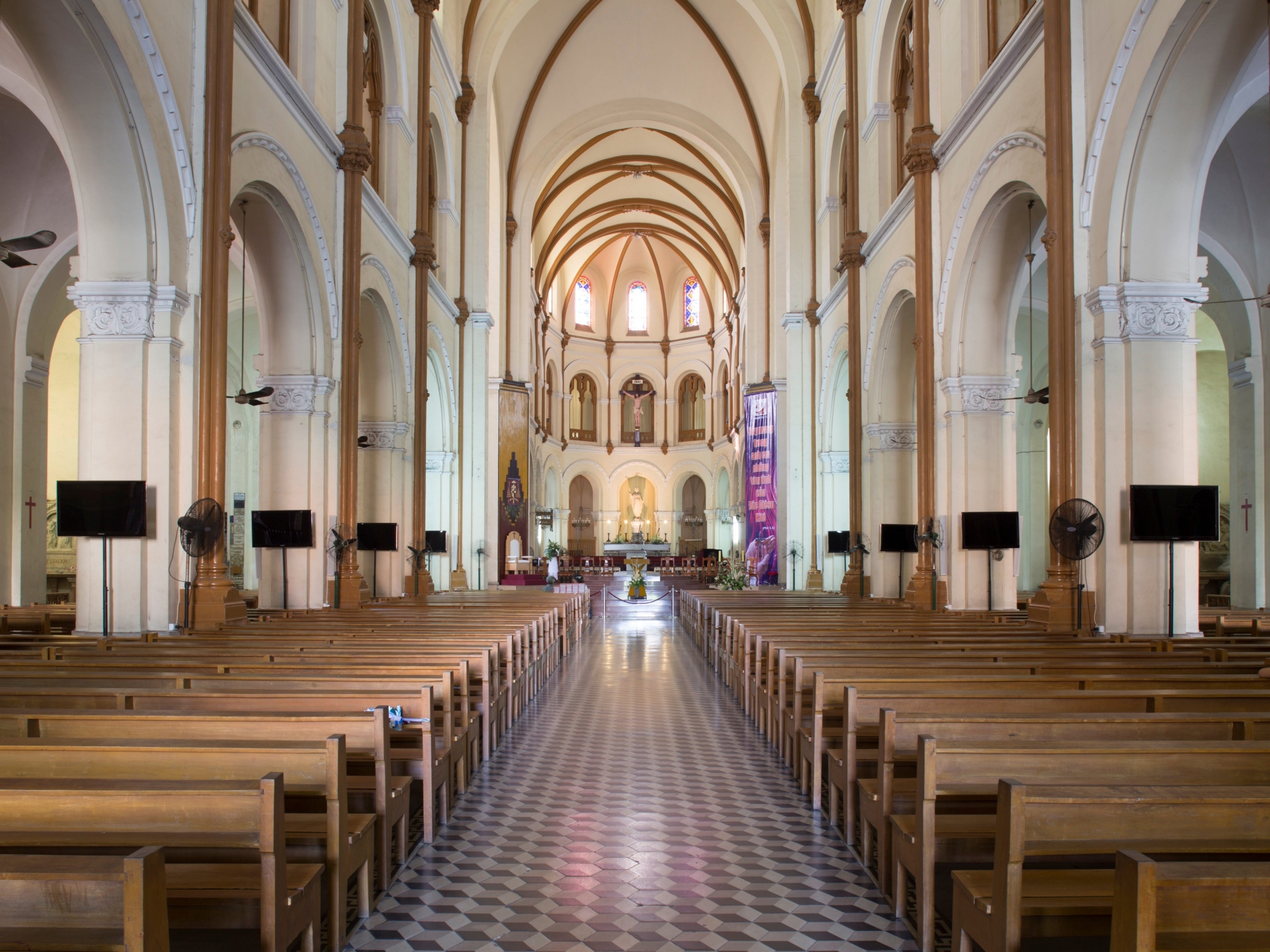 (Photo: Business Insider)
According to Vietnam Guide, the Notre-Dame Cathedral's distinctive neo-Romanesque features include the all-red brick façade (which were imported from Marseille), stained glass windows, two bell towers containing six bronze bells that still ring to this day, and a peaceful garden setting in the middle of downtown Ho Chi Minh City District 1.
A Virgin Mary statue also stands in front of Notre-Dame Cathedral, which locals claimed to have shed tears in October 2005. While this incident was refuted by the Catholic Church of Vietnam, thousands of visitors still flock to this statue in hopes of witnessing a miracle.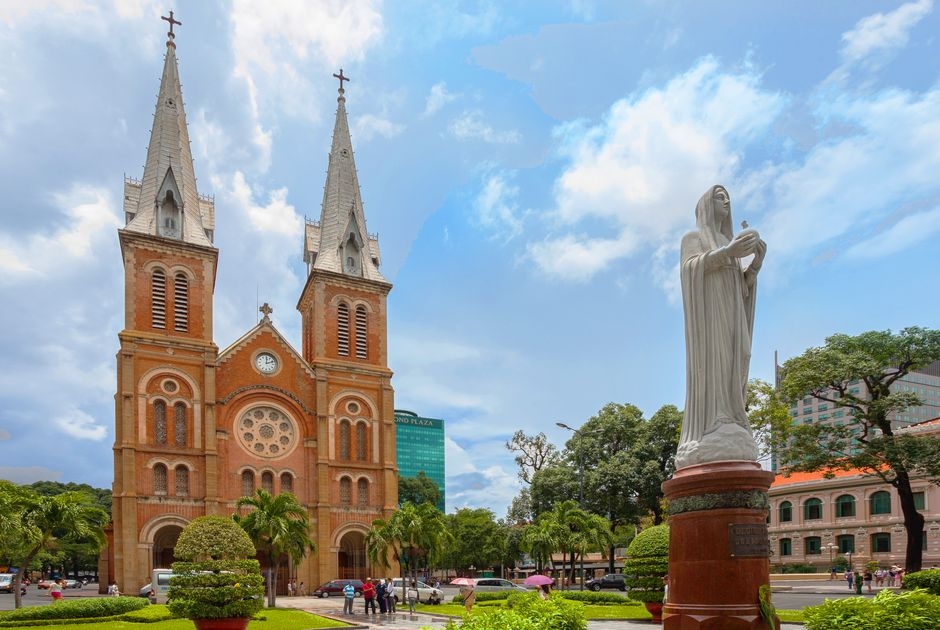 Notre-Dame Cathedral's facade (Photo: Yeu Du Lich)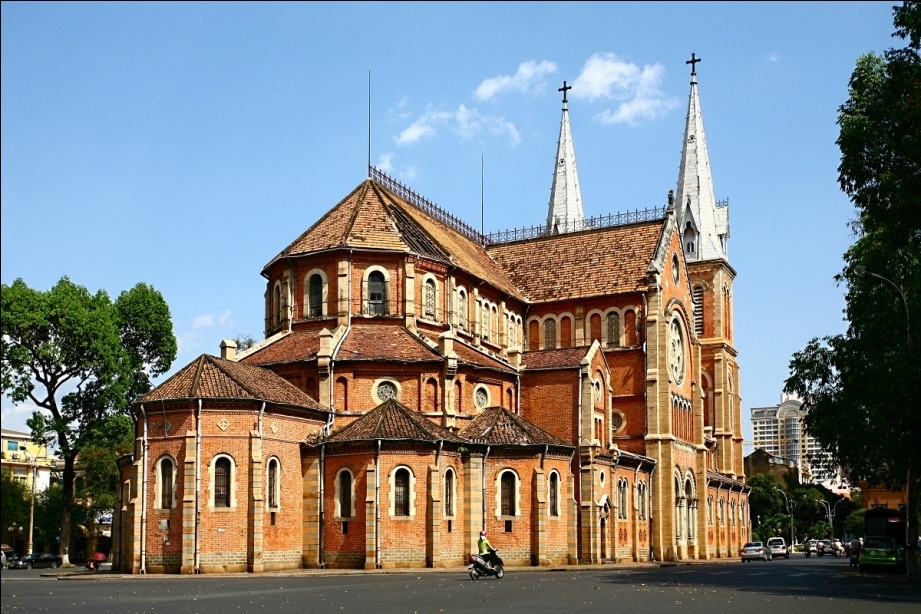 The cathedral has impressive architecture (Photo: Viet Thuan Thanh)
Aside from its status as one of Ho Chi Minh City's most prominent attractions, Saigon Notre Dame Cathedral still serves as a religious institution for the local population. The best time to visit is during Sunday mass at 09:30.
Along with Vietnam's Notre-Dame Cathedral, other cathedrals from different world corners are also mentioned in the list.
Cathedral of the Dormition, Moscow, Russia
Moscow's Cathedral of the Dormition was first built in 1326 and rebuilt in 1475. In 1547, the coronation of the first Tsar of Russia, Ivan the Terrible, took place in this holy place. It had become the place Emperors of different reigns chose to celebrate their coronations since 1721, including the coronation of the last emperor of Russia, Nicholas II in 1896, according to VNE.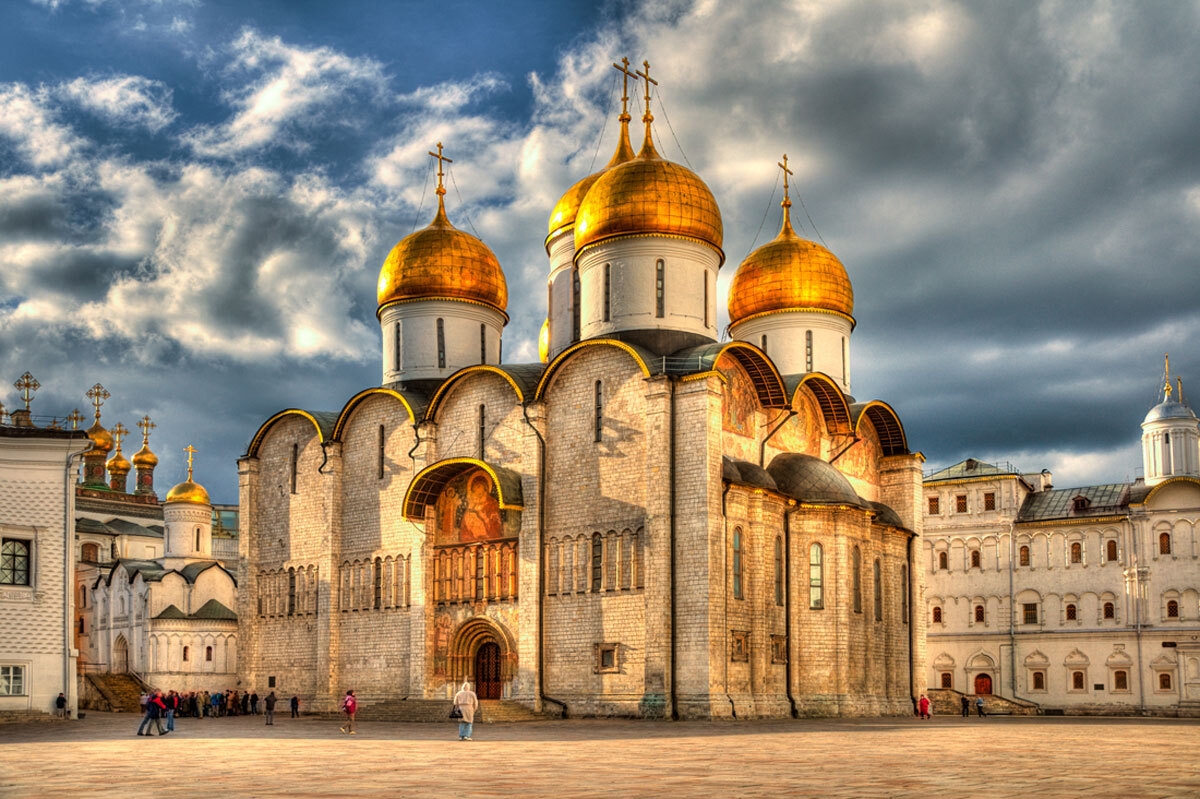 (Photo: Art of Russia)
Milan Cathedral, or the Duomo di Milano, Italy
It is the second-largest cathedral in the world, covering a surface of 109,641 square feet and an entire city block.
According to Duomo Patrons, the cathedral undergoes over 110,000 hours of restoration and has over 6 million visitors in a typical year, as reported by Business Insider.
Moreover, it took nearly six decades to be completed (1386-1965) and was built in Gothic style, under the consultation of more than 78 chief architects.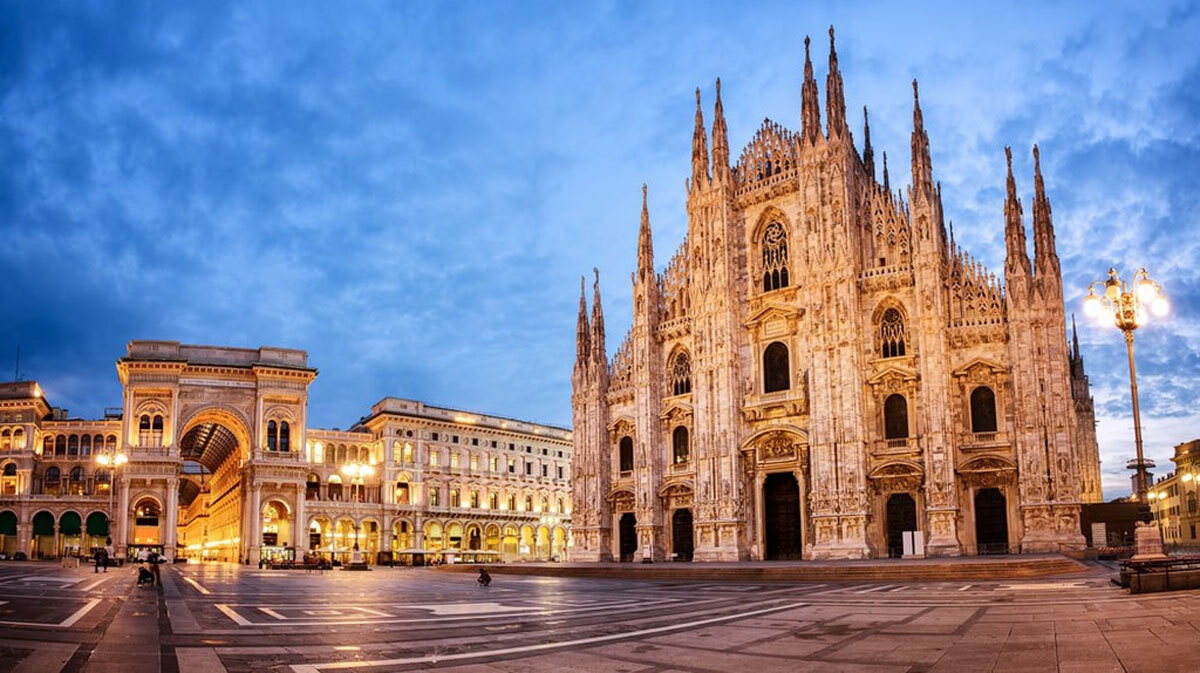 (Photo: Culture Trip)
Ottawa, Canada
The Notre Dame Cathedral is the largest and oldest standing church in Ottawa. It has been declared a National Historic Site by the Canadian government.
It was constructed between 1841-1846, originally made of wood but later rebuilt in stone in a neoclassical style.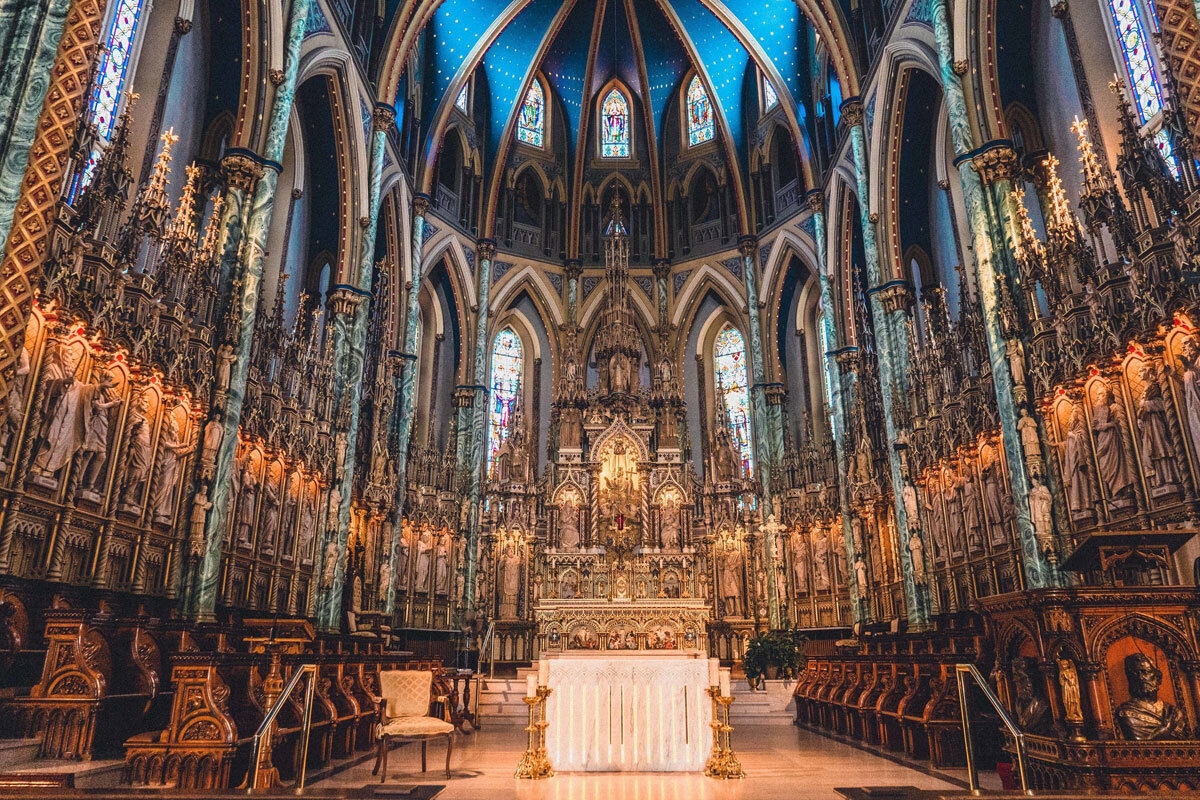 (Photo: Solo Sophie)
Myeongdong Cathedral, South Korea
Myeongdong Cathedral is located in Seoul, built from 1892 to 1898. According to Visit Seoul, Myeongdong is the first Catholic church in Korea and was also the first facility to bring the Gothic style to the capital. Today, Myeongdong Cathedral is always on the "must-visit" list of many visitors to Seoul.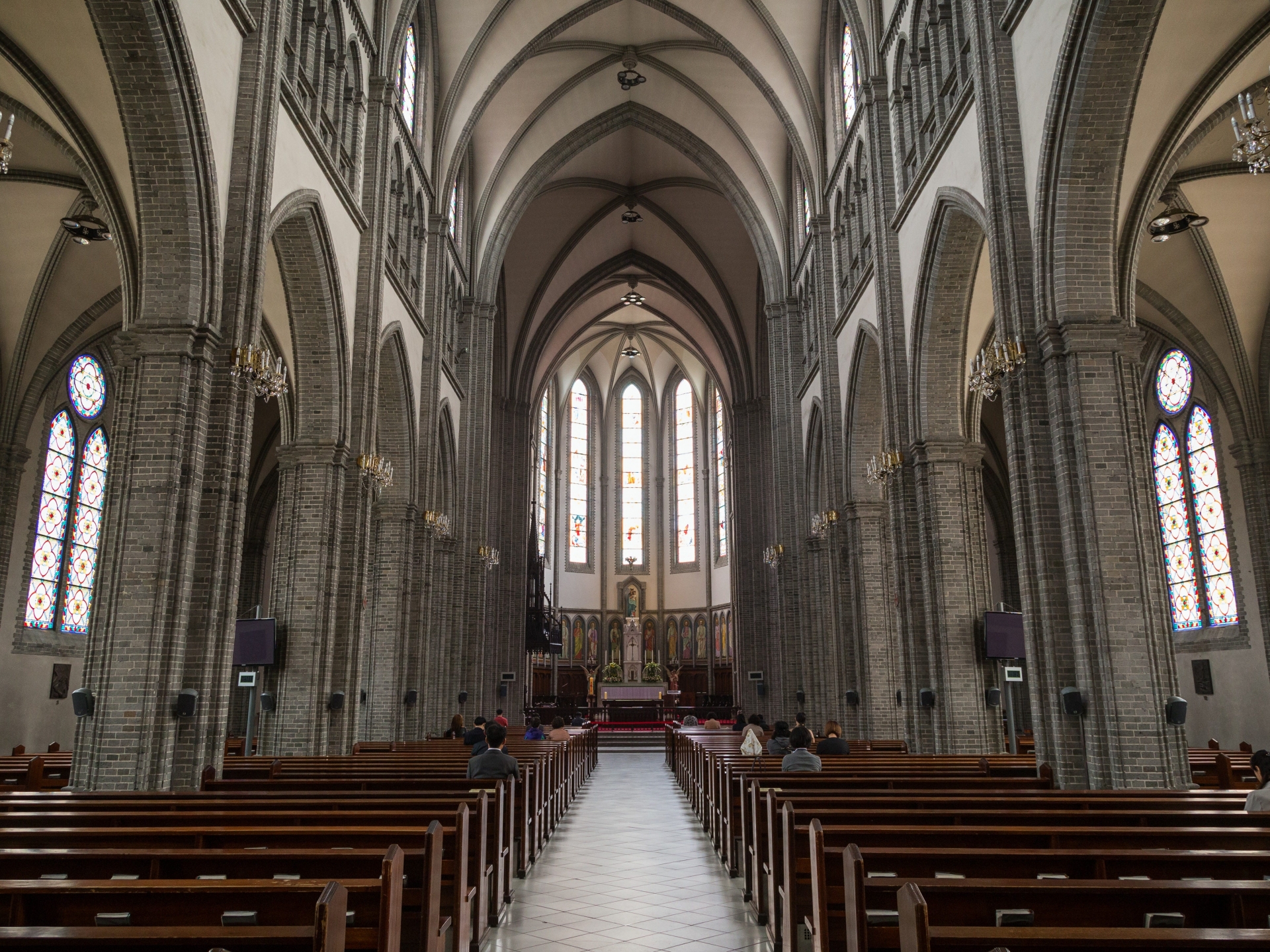 (Photo: Business Insider)
A visit to Phat Diem stone cathedral

Phat Diem Stone Cathedral, located in Kim Son district of Ninh Binh province, is about 120 kilometres from Hanoi. It was built in the 1875s ...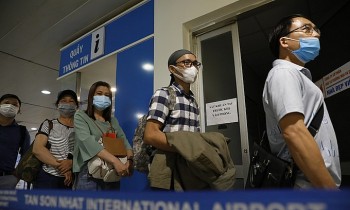 Focus
Over 55.5 million people in Vietnam have now been fully inoculated, while more than 73.8 million people have received at least one dose of Covid-19 vaccine.