A German International Student with the Vietnamese Name 'Minh'
In 2014, Etienne Mahler (Germany) first came to Vietnam. After 7 years in Vietnam, he spoke Vietnamese fluently and got 10 points in his graduation thesis majoring in Vietnamese studies.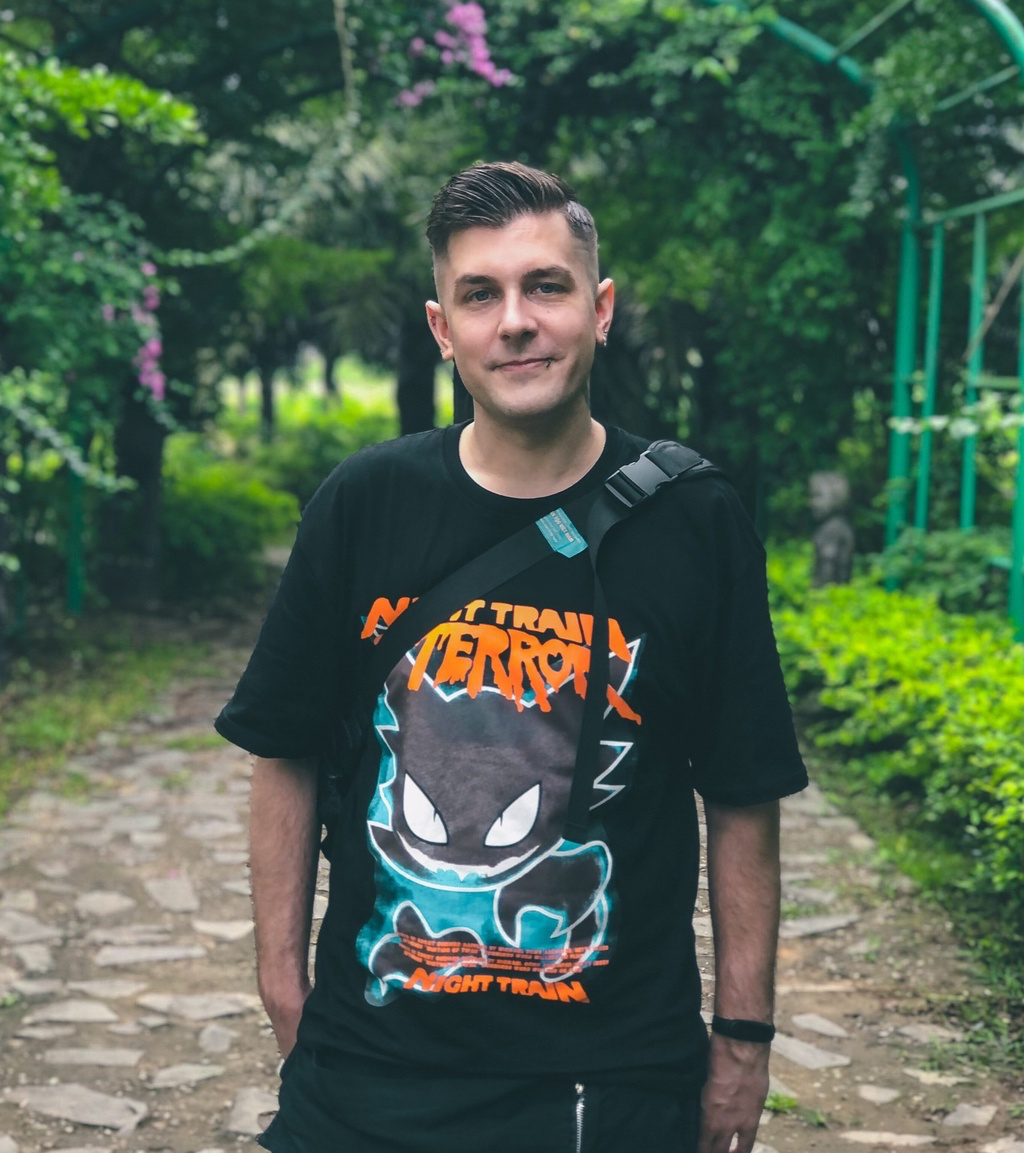 Etienne Mahler. Photo: Zing
Etienne Mahler (born 1987) is a final year student at the University of Social Sciences and Humanities, Vietnam National University, Hanoi. Here is the story of Etienne Mahler deciding to give up his university scholarship and go to Vietnam.
At the beginning of June, I received a full 10 for my thesis in Vietnamese, which is over 700 pages long (127 main pages and 600 pages of appendices). The feeling of happiness is still not over after 2 months. I consider this to be both a memorable student memory and a "sweet fruit" for someone who started learning Vietnamese from zero.
Seven years ago, I first came to Vietnam in the form of a student exchange program of the University of Göttingen (Germany).Everything in this Asian country is completely different from home. But perhaps it is that difference that makes me interested, and then urges me to stay for a long time.
At that time, I stand between two options: one is to continue my studies in Germany, without having to worry about monthly expenses because I have a scholarship; the second is to come to Vietnam, adapt and take responsibility for everything.
In the end, I chose to say goodbye to my hometown and set off for Vietnam.
10-point graduation thesis of Vietnamese studies
New life in a new land, the first thing I do is learn Vietnamese. The pronunciation once made me sweat because it was so hard to distinguish from my birth language. With no more financial support, I have to save, get a job as a website designer to have money to cover my life. Once I had learned a little Vietnamese, I signed up for the Vietnam studies at the University of Social Sciences and Humanities. On the first day of class, the teacher chose "Minh" as my Vietnamese name. From there, I got a second name.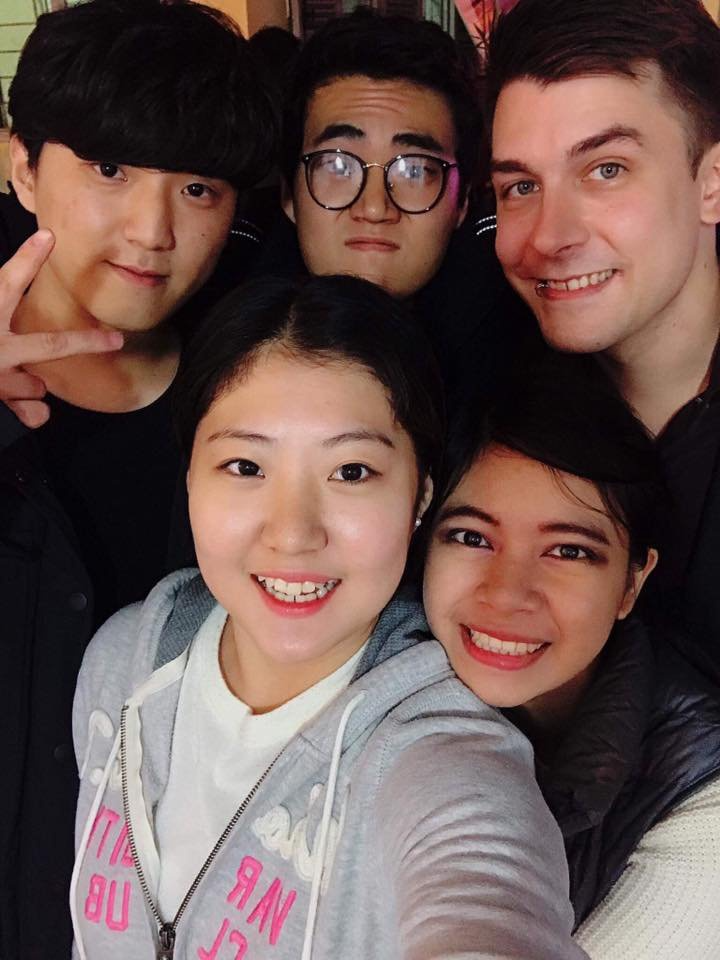 Photo: Zing
The class is mainly foreign students. As the oldest student in the class, I was elected class monitor. Student life is quite similar to many other students, going to class to listen to lectures, going home to do homework, taking advantage of time to go to work.
In addition, I try to participate in as many school activities as possible, sometimes it's a faculty event, sometimes it's research.
Everyone at the school, from teachers to friends, is so lovely. They helped me adjust to life in Vietnam, often asking me to go out with them.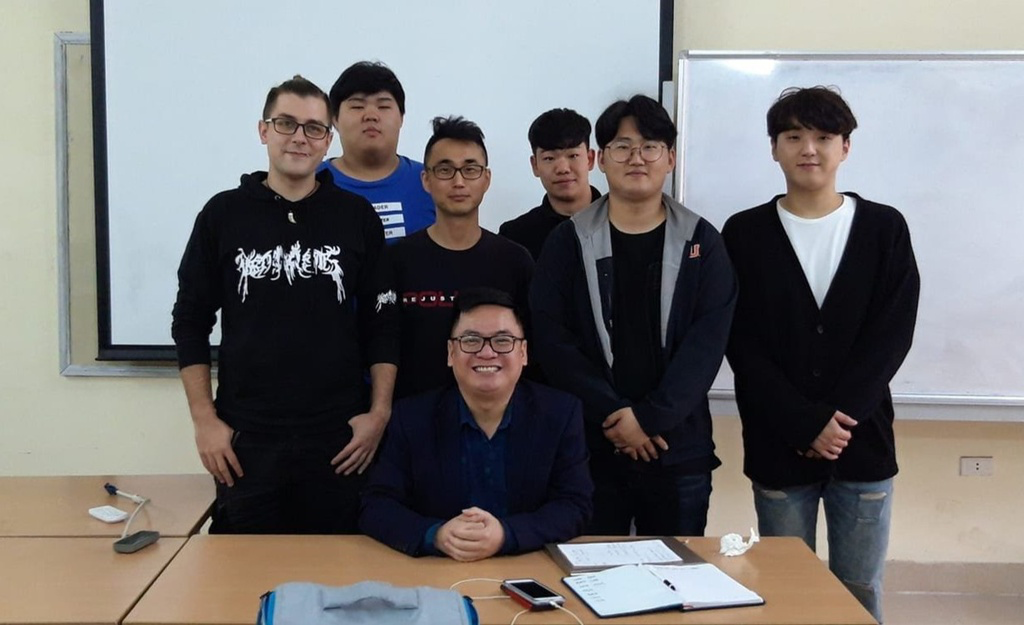 Photo: Zing
10 years older than my classmates, but I find the age gap doesn't stop me from getting along. Probably because my lifestyle is quite young, I still catch up with them. 4 years as a student passed quickly, I entered the stage of writing my thesis, preparing to graduate. Although I am quite fluent in Vietnamese, I still have many difficulties, I have to ask someone to help me express my ideas and check my spelling.
During my thesis work, I made the bold choice to move on to a new topic when I was halfway done.
As a person who likes to research and explore, I find the old topic is not really satisfying for me. Thanks to hard work and a little luck, I got the results I deserve.
Life in Vietnam
The last time I went back to Germany was 3 years ago. Returning home, it felt quite strange to realize that I had changed a lot since leaving my hometown. My way of life is more comfortable, flexible, not limited to 100% discipline in the typical German style as before. Drinking coffee or iced tea on the sidewalk, they make me feel comfortable and integrated. It is a culture that cannot be found in Germany.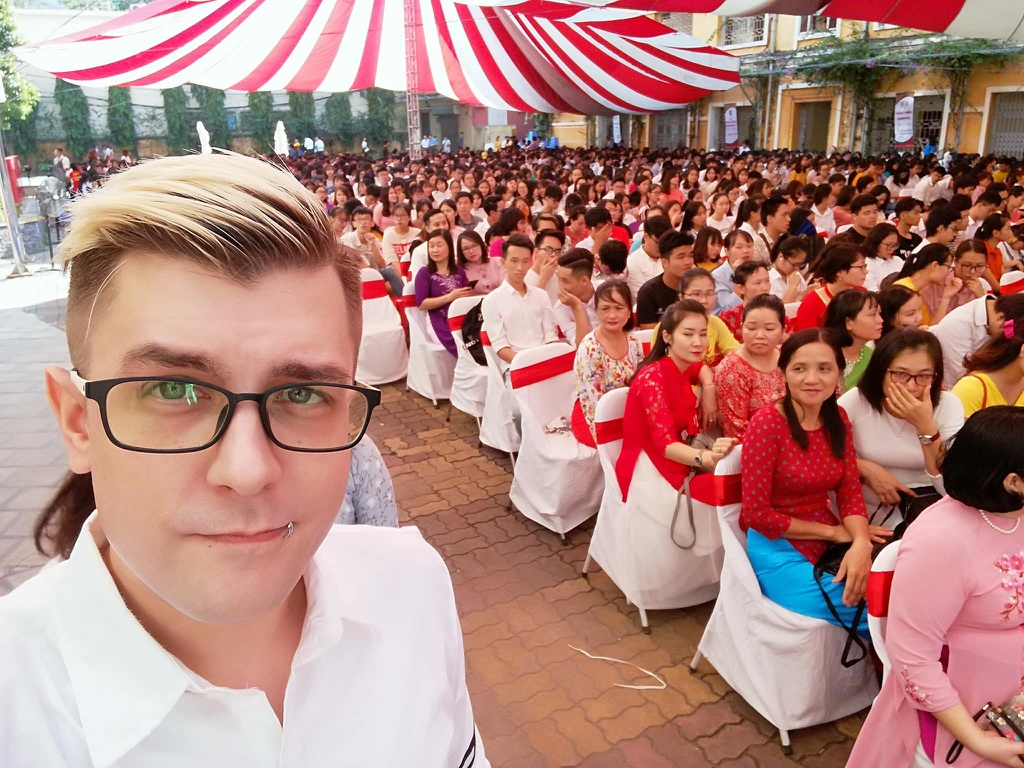 Photo: Zing
What I regret is that in recent years, I have been busy studying and working, so I have few opportunities to travel, mainly traveling around the Northern provinces.
If I have a chance, I will definitely come back to Da Nang. The language of the locals is lovely, although it took me a while to understand what they were saying.
While waiting for my bachelor's degree, I am still working as an editor and translator for some newspapers and magazines. Planning to study for a master's degree is also cherished. The past seven years in Vietnam have been very beautiful and I want to continue to stay for many more years. Some legal procedures are still facing difficulties, but I will definitely find a way to stay.