A Journey To Vinh Moc Tunnel – An Underground Village
Vinh Moc Tunnel (Dia dao Vinh Moc), an underground miniaturized village, is the largest historical tunnel in the DMZ of Vietnam.
Vinh Moc is a rural village located on red soil hills close to the coast, about 14km east of Ho Xa town of Vinh Linh district, and 6km north of Cua Tung. The DMZ (a tunnel complex of Vietnam), lies on the south of the China Sea, north of the Ben Hai River.
Within this complex, the Vinh Moc tunnel is located in Vinh Moc, Vinh Thach Commune, Vinh Linh District, Quang Tri Province. The complex in Vinh Linh has as many as more than 60 tunnels such as Tan My, Mu Giai, and Tan Ly tunnels, among which Vinh Moc is the most solid and firm village tunnel, with 3 floors and a round staircase, remaining as in its past days.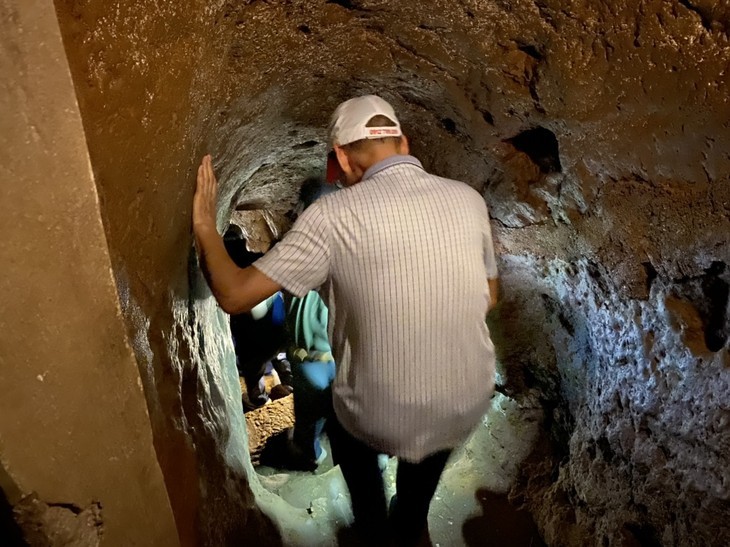 Photo: Khoahocdoisong
This relic was built in about two years from 1965 to 1967. This is a system of underground tunnels including three main interconnected tunnels with a total length of over 1700m.
The tunnel has a three-story structure, in which the top floor is 8-10m deep, the second floor is 12-15m deep, and the third floor is 23m deep. These floors and branches are connected through a main axis of 780m long.
Photo: Khoahocdoisong
According to the Geneva Agreement of 1954, Quang Tri was divided in half by the 17th parallel. In 1965, the US imperialists started a war, devastating North Vietnam with the air force. The Vinh Moc tunnel complex was built to shelter the people of Son Trung and Son Ha communes in Vinh Linh County of Quang Tri Province. It was constructed in several stages, beginning in 1966 and coming into use until 1971. The complex grew to consist of wells, kitchens, rooms for each family, and clinics.
Around 60 families lived in the tunnels; as many as 17 children were born inside the tunnels as well. Finally, the tunnels were a success and no villagers lost their lives thanks to them. The only direct hit was from a bomb that failed to explode, the resulting hole was utilized as a ventilation shaft.
During nearly 2,000 days and nights in the tunnels, Vinh Moc's army and people created a legend about the miraculous vitality and brave will of man. In the heart of the tunnels, 17 babies were born, and all activities of the people were maintained despite many difficulties.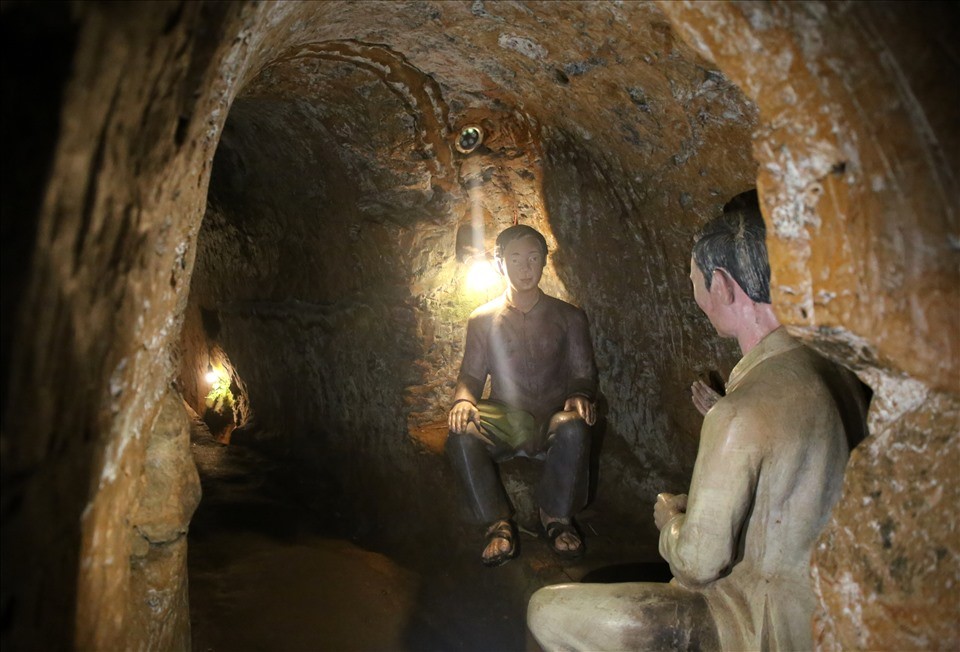 Photo: Bao Lao Dong
Vinh Moc tunnel was the work built with the strength and intelligence of Quang Tri's army and people in 18,000 days. In the middle of the bomb attacks, they drugged and transported 6000m3 of soil and rock to complete this magnificent and special work.
"Their real name is Son Vinh Tunnels," one designer witnessing this said, "From the very beginning we called it Son Vinh Tunnels. Son means mountain and Vinh not only refers to Vinh Moc, but to the Vinh Linh people. The people of Son Trung and Son Ha communes and the men of border-post also helped build the tunnels."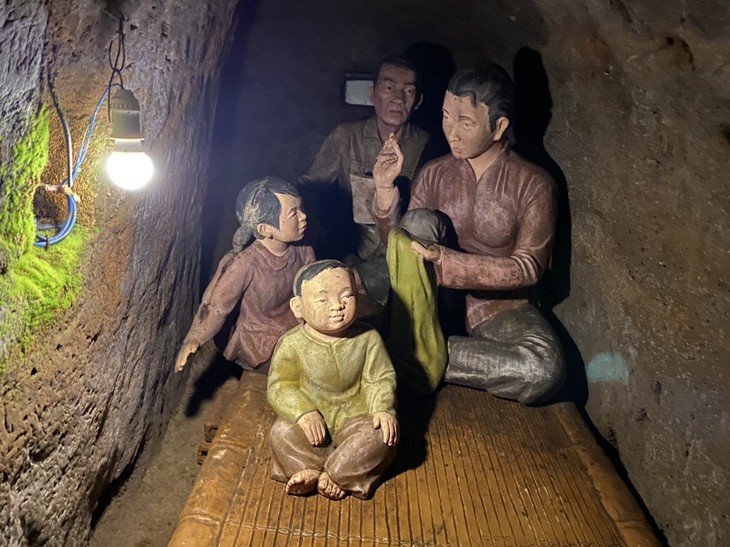 Photo: Khoahocdoisong
In 2014, Vinh Moc Tunnels was recognized as a special national relic, a historical attraction attracting a large number of tourists.
Even after many years, Vinh Moc Tunnels become a well-known tourist destination for domestic and foreign travelers. Tourists from abroad are very excited to experience and visit Vinh Moc tunnels, and the place is always full of guests all year round.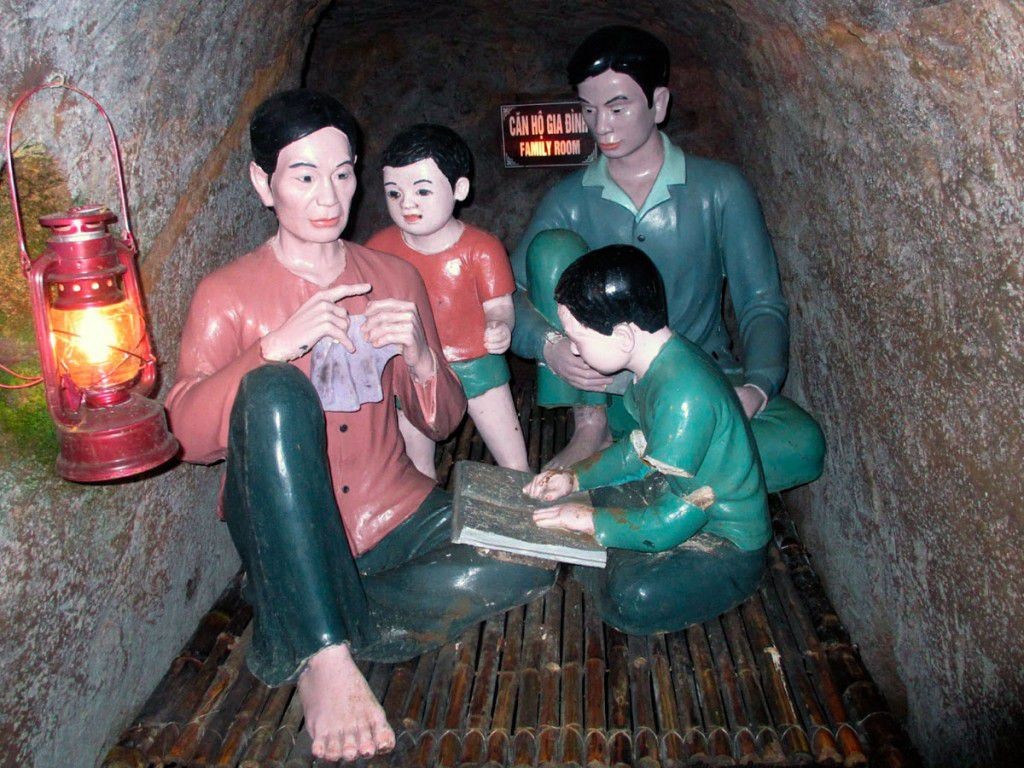 Photo: Phong Nha Explorer
The tunnels are not just famous for the uniqueness of the constructors' endeavors but for the meticulous ingenuity of their design. All the kitchens required chimneys, which had to be able to disperse their smoke without attracting enemy planes, no easy feat for a designer who was trying to fight a war.
When the underground channels were designed, the designers had the foresight to consider their protection as well as their construction. They must be well against damage long, tropical rains, and monsoon. Architects would like to visit this historical and solid shelter to figure out how their elders could succeed in constructing such a complex, huge, but firm and sufficient place of living.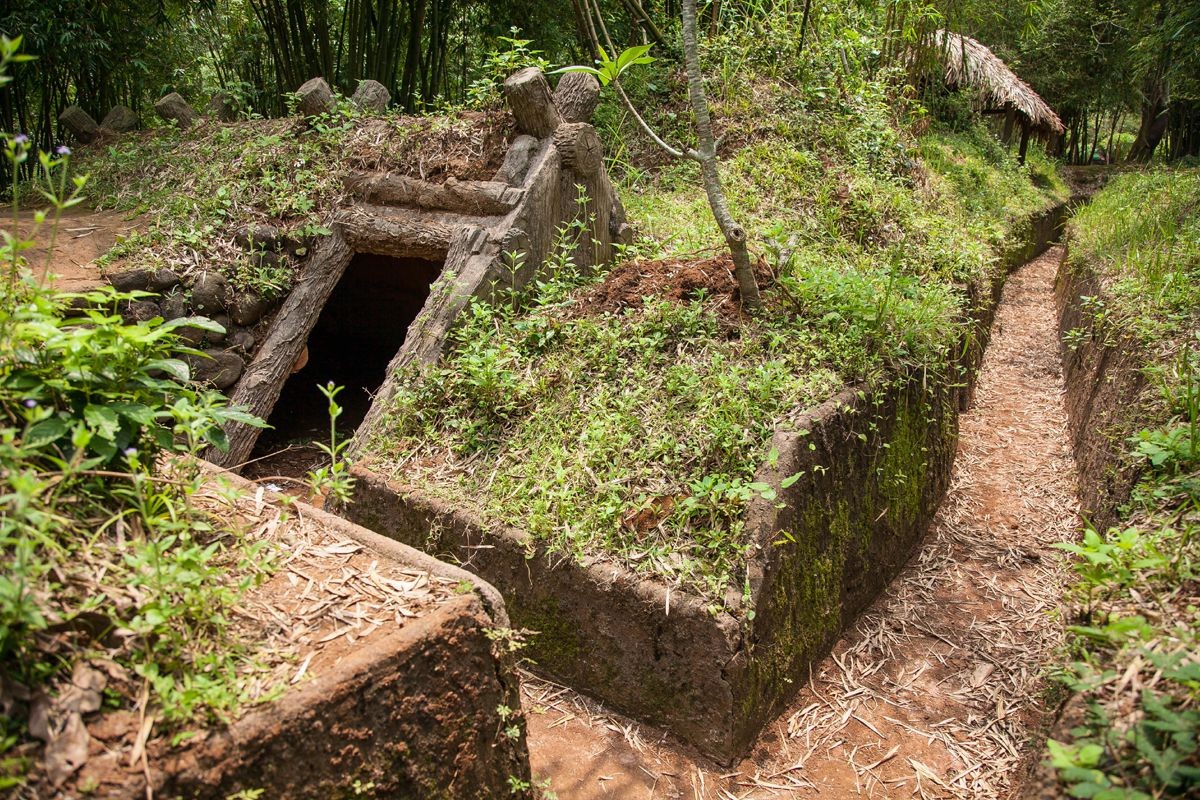 Photo: The Bomb Shelter
With those great historical values, in 1976, the Ministry of Culture and Information (now the Ministry of Culture, Sports and Tourism) specially recognized the Vinh Moc tunnel as a historical and cultural relic. In 2014, the Vinh Moc tunnel relic continued to be recognized as a special national relic.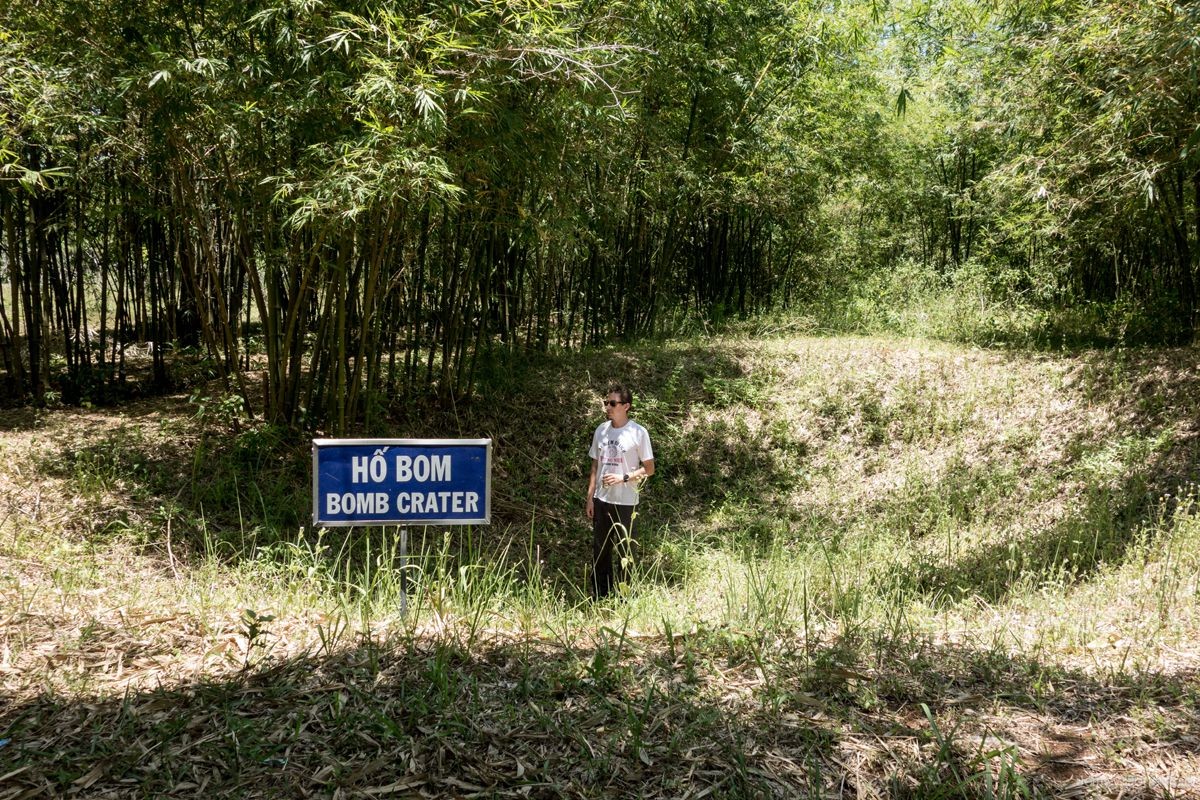 Photo: Phong Nha Explorer