AFAR Magazine: Phong Nha - Ke Bang Named Among Best Places To Visit In 2022
The popular AFAR Magazine has released the list of best places to travel to in 2022, including Phong Nha - Ke Bang National Park in Vietnam.
With 2021 is about to end, 2022 promises to be a great year for traveling and discovering new lands. It feels good to write those words. After a long pause, travel is returning. Borders are reopening, families are reuniting, and deferred dreams are becoming realities. As 2022 approaches, are you eagerly and excitedly plotting out your next 12 months of trips? Or maybe you're still just fantasizing about travel, unsure about where you'll go next and when, according to AFAR Magazine. Here are the most beautiful and best destinations to see, including the UNESCO World Heritage site Phong Nha in Vietnam.
1. Phong Nha – Ke Bang National Park, Vietnam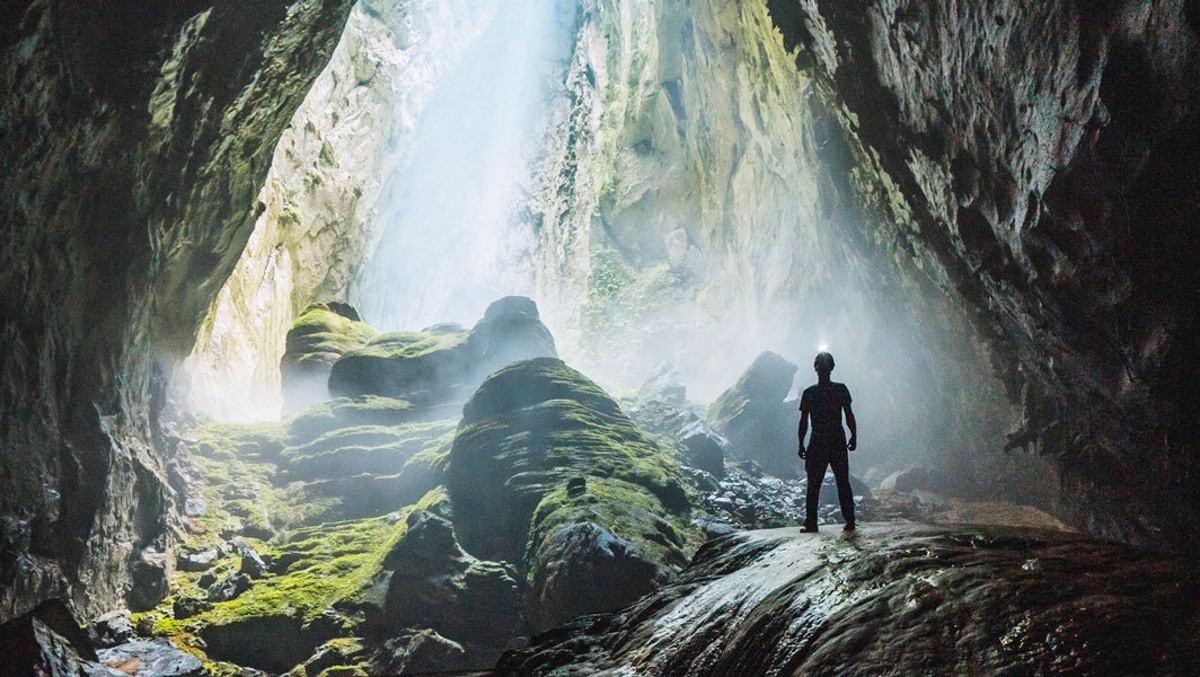 Photo: AFAR Magazine
Phong Nha is an adventurer's paradise. Millions of years of flooding have chiseled out the world's largest caves, meandering rivers entwine ancient karsts, and jungle-clad mountains lend an otherworldly atmosphere.
Designated as a Unesco World Heritage Site in 2003, the remarkable Phong Nha-Ke Bang National Park contains the oldest karst mountains in Asia, formed approximately 400 million years ago. Riddled with hundreds of cave systems – many of extraordinary scale and length – and spectacular underground rivers, Phong Nha is a speleologists' heaven on earth.
The Phong Nha region is changing fast. Son Trach town (population 3000) is the main centre, with an ATM, a growing range of accommodation and eating options, and improving transport links with other parts of central Vietnam.
The caves are the region's absolute highlights, but the above-ground attractions of forest trekking, the area's war history, and rural mountain biking mean it deserves a stay of around three days.
Camping and Caving
Caves in Phong Nha range from the tame to the tremendous. For conservation reasons, local authorities restrict access to the larger caves. Some tour companies have exclusive rights to take travellers inside certain caves, while others are open to all. Son Doong looms large as one of the world's greatest natural wonders, but don't let that overshadow the allure of Phong Nha's other treasures.
Son Doong
Son Doong is the world's largest cave, with stalagmites that compete in height with London's Big Ben. An expedition to Son Doong takes four days with camping spots set up on scenic parts of the trail. This is the most challenging and costly expedition in the area and is often booked out months in advance.
Tu Lan
The Tu Lan cave system lets you wade, swim, climb and crawl through a seemingly never-ending network of tunnels. If you enjoy floating down underground rivers and burrowing through tight passageways, this is the cave system for you. Tours of Tu Lan range from one-day moderate trips to full-on, four-day expeditions.
Hang Va and Nuoc Nut
Famous for their striking stalagmites and picturesque rock pools, Hang Va and Nuoc Nut are ideal for a two-day tour. The trip is short but challenging, as you'll need to navigate razor-sharp rocks and clamber over karst passes to access the caves. Hang Va is undoubtedly the highlight, especially from January to March when the rock pools are at their fullest.
Pygmy Cave
Exploring Pygmy Cave, the world's fourth largest, involves a challenging three-day expedition complete with abseiling and climbing. En route, you'll swim underground rivers in Tiger Cave and wade through jade-colored ponds in Over Cave. If you haven't the time or budget for Son Doong, Pygmy Cave provides a great alternative at a fraction of the price.
Where to stay in Phong Nha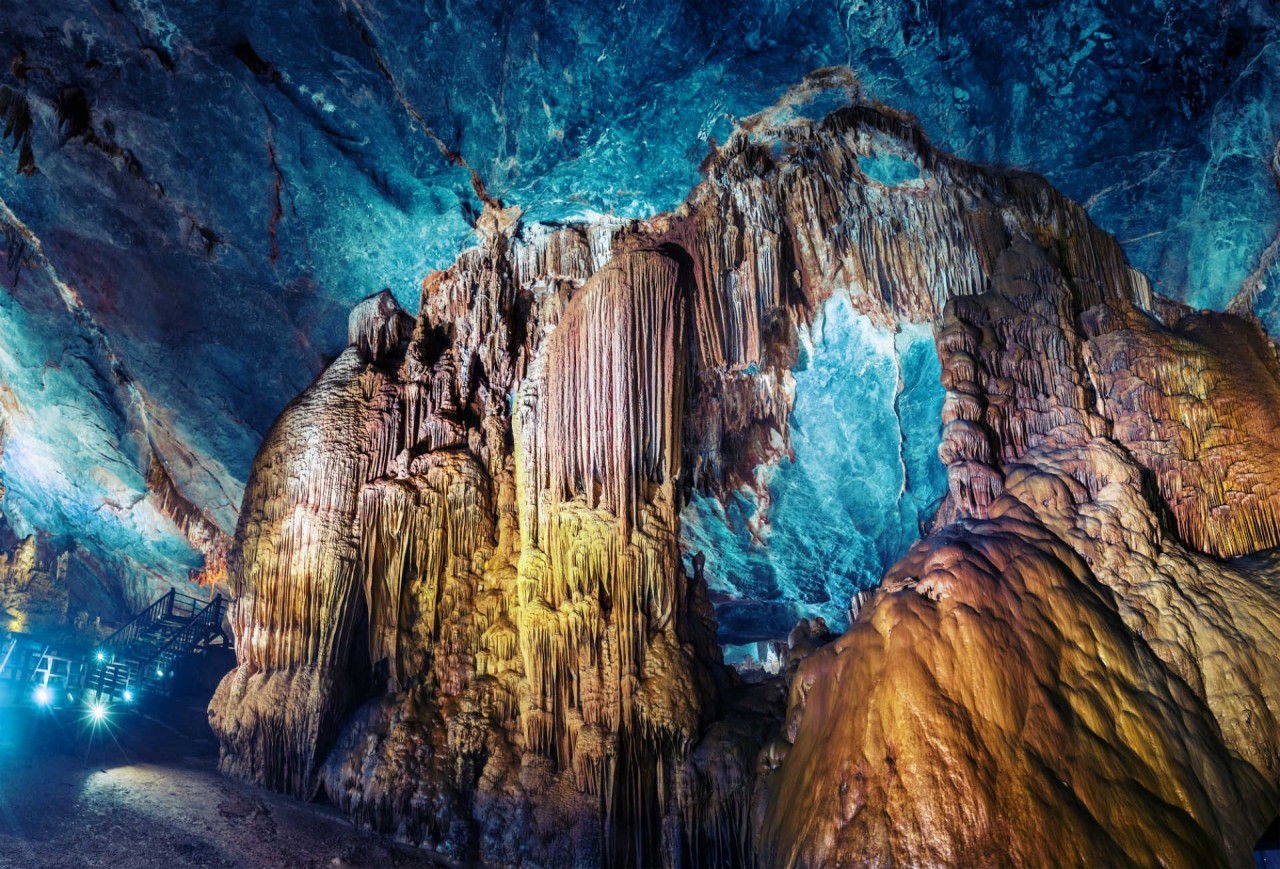 Photo: Rough Guides
Phong Nha is a fantastic place to soak up the beauty of Vietnam's countryside. The best option for nature lovers is booking a boutique homestay, farm stay, or villa in the rice fields — just outside of the town. Here you'll be immersed in rural life and wake up to beautiful views each morning. Phong Nha town also has a handful of accommodation options to choose from, including easy-going hostels and humble riverside guest houses.
Here are more best destinations to visit in 2022
2. Russian River Valley, California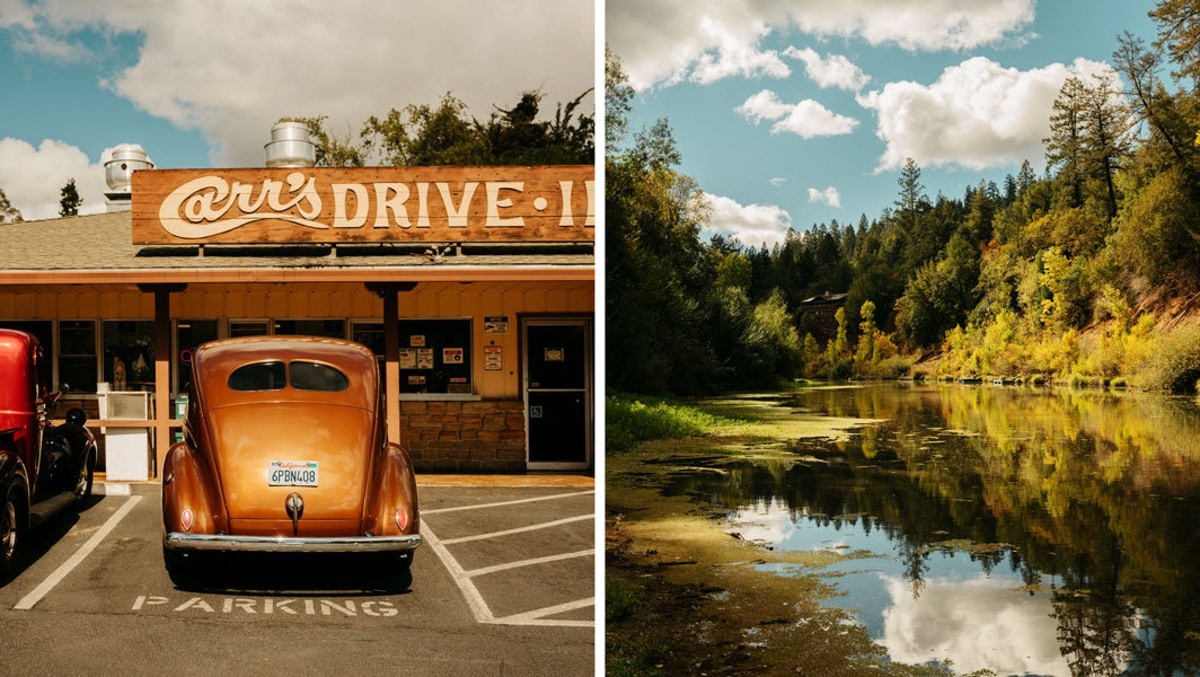 Photo: AFAR Magazine
Russian River Valley is so full of fantastic wineries, restaurants, shops, and outdoor activities that even lifelong locals haven't explored it all yet. Give yourself a head start by using the guide below to parse out some of the best places to stay, dine, and drink. Each town—Healdsburg, Guerneville, Forestville, Sebastopol, Windsor—is a uniquely charming hub for these activities. Note that the region is large and the towns are spread out, so plan your hotel stay and winery visits strategically to spend less time in the car and more time enjoying the splendor of Wine Country.
Viticulture in the Russian River region dates back to the 19th century when immigrants from Mediterranean countries descended upon the region and began planting vines. While most vineyards were "gardens" for personal family consumption, commercial wineries sprung up and by the dawn of the 20th century there were nearly 200 wineries operating. The advent of Prohibition in the United States dealt a devastating blow to the region with many wineries going out of business. Some winemaking families continued to make wine illegally and others converted to bootlegging a sugar and water base wine known as "Jackass brandy" to survive during this period. (Today one of the most prestigious vineyards in the region is the Jackass Hill Vineyard owned by Martinelli Winery.) At the end of Prohibition the few vineyards that were operating would sell their grapes to bulk jug wine producers. It would not be until the 1970s that vineyards in the Russian River region would begin to focus on quality wine production and begin using their grapes for local bottlings. The 1973 vintage of Foppiano Vineyards claims to be the first wines to include the words Russian River on their wine labels.
The winery giants of E & J Gallo and Kendall Jackson invested significantly in the region in the late 20th century with Gallo purchasing the large Laguna Ranch vineyard for its flagship "premium" Chardonnay under its Gallo of Sonoma label in 1970 and purchasing the Twin Valley Ranch once owned by actor Fred MacMurray for its MacMurray Ranch label. Gallo's rival Kendall Jackson pumped more than $12 million into updating and establishing its La Crema label in the Russian River region.
3. Tokorozawa Sakura town, Japan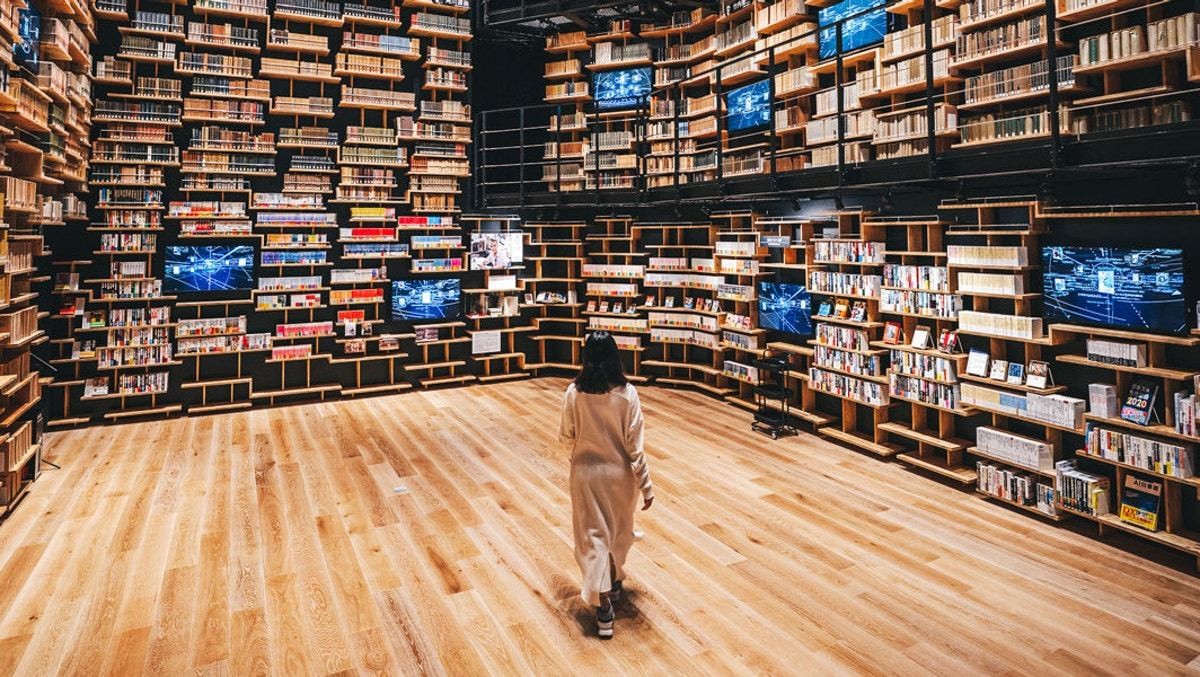 Photo: AFAR Magazine
Venture to Higashi-Tokorozawa for a new adventure that mixes culture and industry. The Tokorozawa Sakura Town is home to Japan's largest pop culture transmission base. With 25,000 square meters of space, this huge facility is a part of the Cool Japan Forest Project, a joint initiative between Kadokawa Publishing Corporation and Tokorozawa City in Saitama Prefecture.
Sakura Town is home to shops, restaurants, a culture museum—designed by famous Japanese architect Kengo Kuma—, a factory, offices, an event space, and even its own shrine and anime hotel. Experience Japan's most beloved anime, manga, novels, and games as though they were real-life.
Tickets can be reserved online via the homepage and even offers combination tickets with nearby exhibitions, such as Team Labo's Acorn Forest in Musashino Jurin Park, another must-see in the area.
4. Chicago, Illinois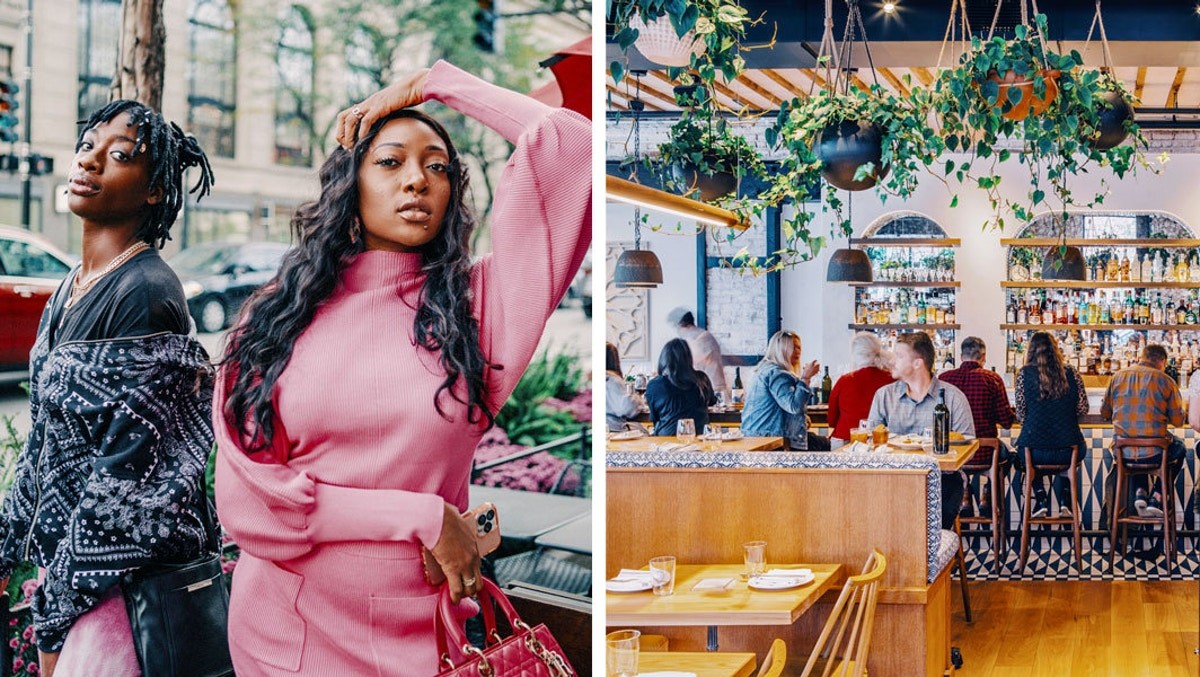 Photo: AFAR Magazine
Chicago isn't just Frank Sinatra's kind of town, it's the kind of town that's got something for everyone. It's a big city that's not quite as crowded and fast-paced as New York but still filled with more things to do than you'll have time.
Chicago is home to more than 2.7 million people, making it the third largest city in the U.S. and the largest city in the midwest. It's lined with urban beaches located along Lake Michigan and is known as the birthplace of the modern skyscraper. A massive fire in 1871 destroyed much of the city center, leaving behind just a handful of structures and paving the way for Chicago to construct one of America's tallest and most beautiful skylines.
With professional baseball, basketball, football, hockey, and soccer teams, Chicago is a sports aficianado's dream come true. Catch a Chicago Bears game at Soldier Field. If football isn't for you, catch a Cubs or White Sox ball game, a round of soccer with the Chicago Fire, the Bulls for a basketball game, or a Blackhawks game for hockey fans.
Chicago isn't just about sports, though. It's also a foodie paradise with world-class museums, architectural gems, luxury shopping, and a long list of live music venues and comedy clubs. It's a place where you're sure to find plenty of things to do — and eat. Just make sure you save room for deep-dish pizza and a Chicago dog, according to Travel + Leisure.
5. Métis Crossing, Alberta, Canada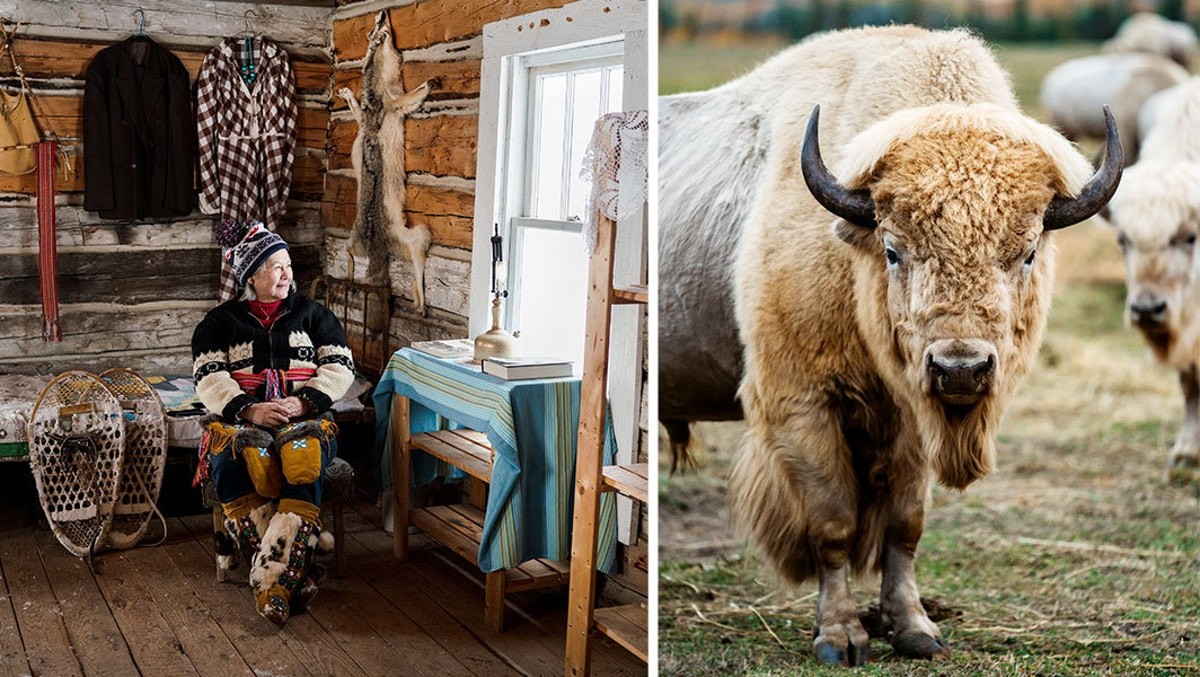 Photo: AFAR Magazine
Built on the original river lots of Métis settlers to this region in the late 1800s, Métis Crossing is home to Alberta's first Métis cultural interpretive centre. Drop in for a cultural tour or camp in a replica fur trapper tent. For an immersive indigenous journey, book the Victoria Trail Voyageur Experience. You'll take an interactive tour of Métis Crossing, including learning to set a beaver trap, sampling dried bison, and dancing a Red River jig (it's not a real Métis party until the jigging starts). Your costumed interpreters will walk you through the historical village, and teach you to weave a Métis sash at a loom. Then, settle into a voyageur canoe for a paddle, just like fur traders did for hundreds of years. To finish, you'll tour Victoria Settlement, a former fur trade fort. Métis Crossing is proud to announce that they will be opening a new 40 guest room lodge during Fall 2021, visit their website for updates. Now open following AHS guidelines.
6. Houston, Texas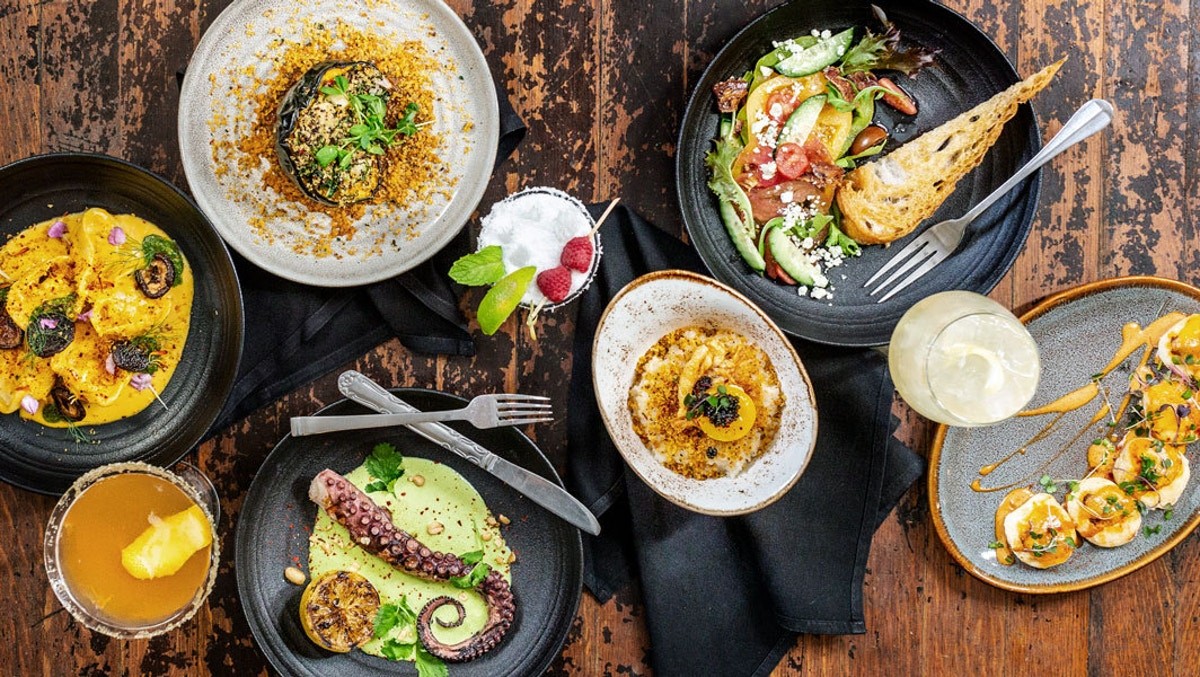 Photo: AFAR Magazine
Give this Texas city a chance. Yes, Houston's history is sticky with oil, and its contemporary landscape climbs with skyscrapers belonging to Citgo, Shell and many, many more. But what you might not know is that Houston has grassy parks, eclectic galleries, a burgeoning art scene and Tex-Mex restaurants that all vie for attention downtown. And outside of Dallas-Fort Worth, Houston is one of the greatest places in Texas to shop: Ever heard of the Galleria? There are also plenty of nice hotels to lay your head in and a variety of fun things for the kiddies to see, such as the zoo and the children's museum. Those with a keen interest in space can learn all about NASA's program at Space Center Houston and science nerds can check out the comprehensive Museum of Natural Science. So, yes, it's a huge sprawling city of more than 2.3 million, but with pleasant weather pretty much year-round, an abundance of entertaining festivals, and plenty of things to do, you should give it a chance.
The best time to visit Houston is from February to April or from September to November. Thanks to its proximity to the Gulf of Mexico, Houston experiences warm weather (as well as affordable hotel prices) pretty much year-round, but come spring and fall the temperatures are pleasant and there are a variety of festivals to enjoy. You may be able to score a deal in the summer since Houston residents head elsewhere as temperatures climb, but you'll have to contend with the heat and oppressing humidity. Houston also experiences mild winters and snowfall is rare, but temperatures drop when the sun goes down so make sure to pack layers if you're traveling in December or January.
7. Anguilla
Photo: AFAR Magazine
Compared to some Caribbean islands masquerading as tourist traps, you'll find something a little more authentic on Anguilla. There's an embargo on cruise ships, casinos, and high-rise hotels, but a surplus of clear, coral-filled waters, unmarked and unpaved roads, and low-key beachfront villas. Pampering is also at a premium, from the grandiose resorts to the sophisticated alfresco dining. With little to do but relax, the days here are long. But once the sun does go down, you'll be treated to one of the best live music scenes in the Western Hemisphere. Everyone from Quincy Jones to Bankie Banx and Jimmy Buffett has stopped by Anguilla's ashen shores to perform.
The best time to visit Anguilla is between May and August when you stand the best chance of getting a good package deal and also avoiding the worst of the hurricane season (which generally runs from June 1 to November 30). Hotel prices are low from September to October, but the selection is sparse – many properties close down during these months. The most expensive time to visit is from the early winter until spring when the weather is ideal.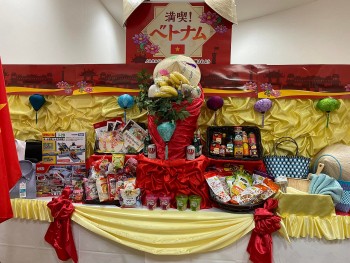 Economy
Vietnamese rice and agriculture products are rising stars in Japan, entering hundreds of supermarkets and retail stores in AEON's system across the country.