Phong Nha, Hoi An, Ninh Binh among most hospitable destinations
According to statistics from Booking.com, Phong Nha, Hoi An, and Ninh Binh are the three most hospitable places in Vietnam, based on millions of reviews of service users.
Nearly 9,000 units in Vietnam received the ninth 2021 Traveler Review Awards from Booking.com. The award honors good quality resorts that receive lots of positive feedback from customers, and have an average rating of 8.0 or higher (out of a 10-point scale), VOV reported.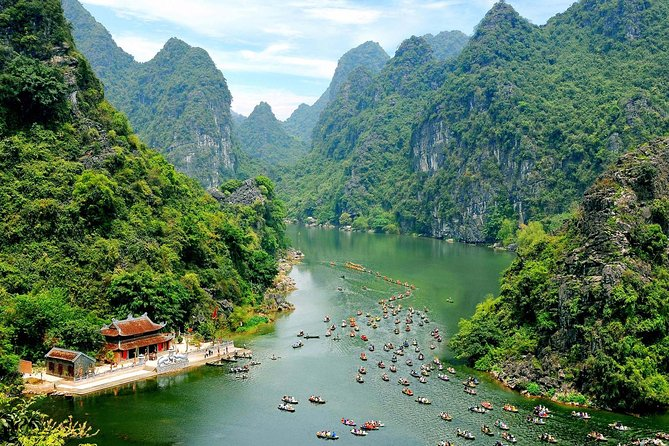 Trang An (Ninh Binh) Photo: Viator.com
According to the survey, Phong Nha (Quang Binh), Hoi An (Quang Nam), Ninh Binh, Sa Pa (Lao Cai), and Mai Chau (Hoa Binh) are among the most welcoming places in Vietnam, with the number of accommodations receiving the 2021 Traveler Review Awards outperforming other locations.
Booking.com page describes: "Phong Nha - a UNESCO World Heritage site, is famous for the world's largest cave and Asia's oldest limestone mountains which was formed more than 400 million years ago. Ninh Binh, allures visitors with Tam Coc - Bich Dong complex (dubbed as Ha Long Bay on Land) and fanciful riverside landscape and imposing karst mountains protruding from the paddy fields. Meanwhile, Hoi An, Sapa, and Mai Chau impress tourists with cultural experiences at the ancient towns and unique ethnic villages".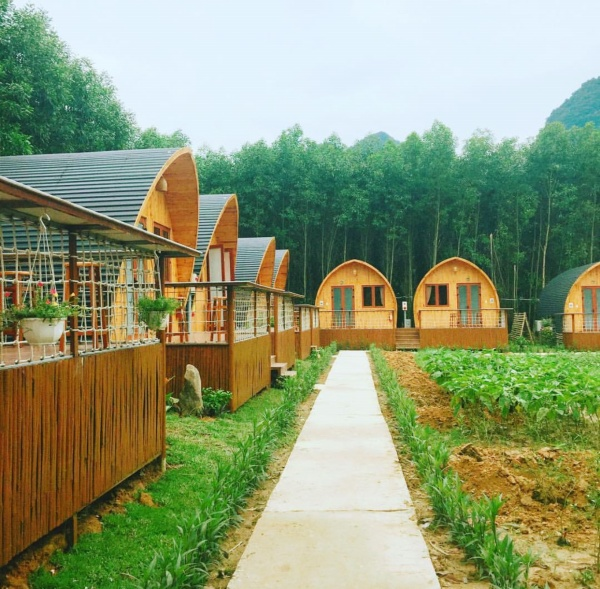 Chay Lap Farmstay in Phong Nha, Quang Binh. Photo: Labantour
Over the past year, Vietnamese travelers appreciated factors such as staff, cleanliness, and comfort most when reviewing accommodations on Booking.com. These preferences are in line with the global trend, as the quality of staff is the most appreciated factor among the 2021 Traveler Review Awards winners, followed by cleanliness and location. Notably, the cleanliness score of winners was 17% higher than non-winners, showing that customers are increasingly conscious of the health and hygiene issues.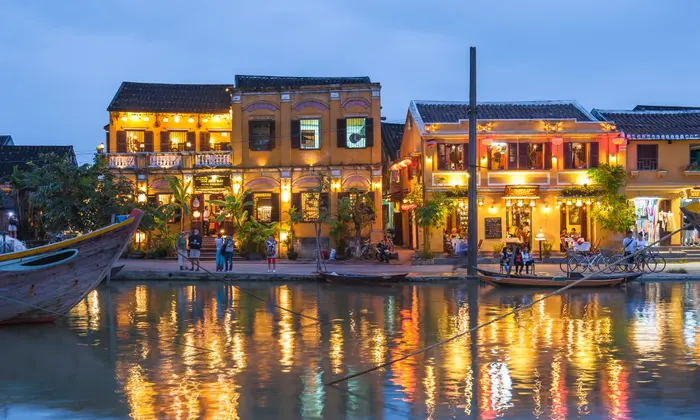 Hoi An ancient town Photo: Theguardian
Regional Director of Booking.com in Vietnam Anthony Lu said that this year's award is a strong testament to the dedication and resilience of the units. They have made efforts to bring great travel experiences to people from all over the world during a challenging year for the tourism industry.
The report also revealed that in Vietnam, there are currently 24 types of accommodation, of which the five most preferred types in 2020 included hotel, homestay, apartment, guesthouse and villa. In the world, the most friendly kinds are bed & breakfast, farmstay, country house, inn and guest house.