Agencies Fight Against Human Trafficking to Ensure Human Rights
Though having to focus on dealing with the pandemic, the Party, National Assembly, Government, ministries, and localities of Vietnam still prioritize the prevention and combat of human trafficking to ensure security, social order, national safety, and the peaceful and happy life of the people. Vietnam's efforts and commitments in the prevention and combat of human trafficking have been internationally recognized and appreciated.
Lung Thi Say (born in 2005, residing in Lai Chau province) was tricked to be sold to China at the end of March 2021 and was fortunate enough to be rescued. She returned to her locality in early June 2021. Say was pregnant, so she fled home to follow Ma A Hong, hoping to find a job. However, Hong sold her to a Chinese man.
Say only knew she was sold when arriving in China. Scared, confused, she tried to find a way back home. "I told the buyer I wanted to go out. His sister took me out, I silently observed the road and quickly seek help when I saw Chinese police," said the girl.
Fortunately, after a few days, she was brought back to Vietnam, quarantined according to pandemic regulations, and then sent home. "I was tricked because I was gullible, so I think young people should never believe in strangers," said Say.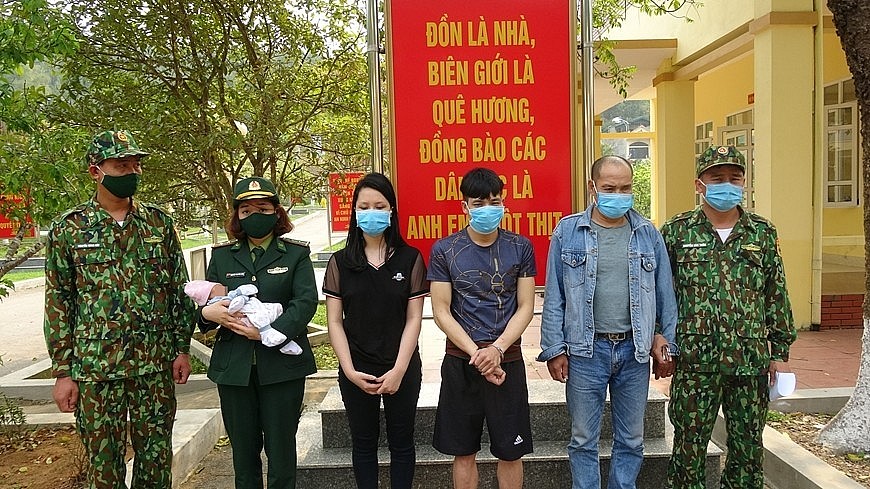 Three criminals in a human trafficking crime line (second, third, fourth from the right) were arrested on March 18, 2021.
The Vietnamese government has established policies and legal corridors to prevent and fight this crime. Recently, the Prime Minister issued Decision No. 193/QD-TTg on Program to prevent and combat human trafficking for the period of 2021 - 2025 and orientation to 2030. The decision aims to promote the strength of the whole political system and the people, creating strong changes in awareness and responsibilities of all state agencies and people. Thereby, it looks to eliminate the causes and conditions that facilitate the crime.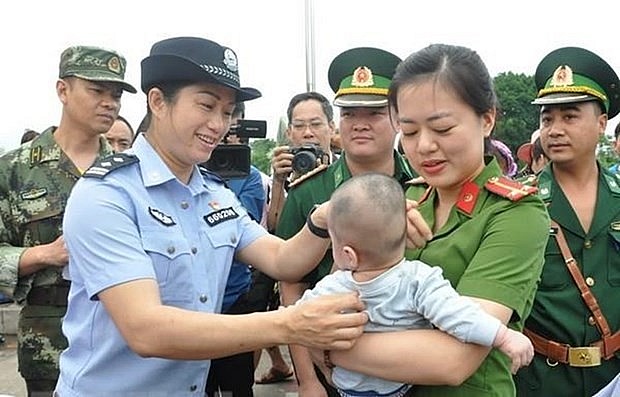 Vietnamese functional forces receive a baby sold to China. (Photo: VNA)
Vietnam is also implementing cooperation projects within the framework of the ASEAN-ACT sponsored by Australia. The country regularly discussed its policies and achievements at human rights dialogue with other countries, such as EU members and Australia. It holds regular meetings attended by many representative offices in Hanoi.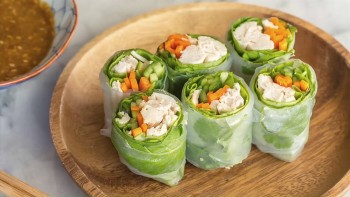 Travel
Rolls are a easy-to-make dish that is loved by many Vietnamese diners as well as Korean stars.