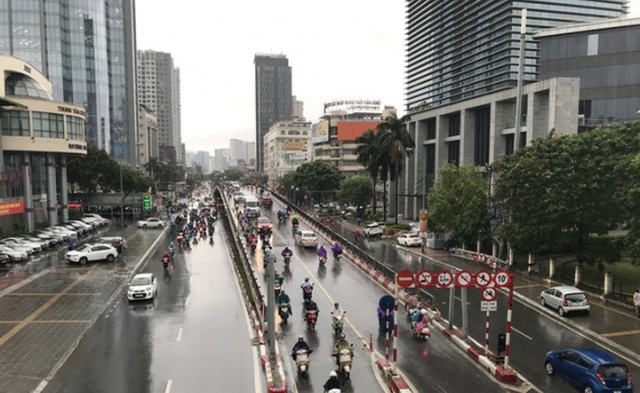 Air quality becomes better as rainy season starts (Photo: Dan Tri)
Vietnam Environment Administration reported that the air quality in Hanoi in May improved greatly thanks to the rainy season.
The level of the 24-hour PM2.5 standard in Hanoi was higher than in other cities but still within permitted levels. 90% of the month had a good and normal air quality index. In April, only 62.1% of the days had good and normal air quality level.

The air quality differed depending on the location. The air monitoring stations on Pham Van Dong and Minh Khai streets recorded 8 bad out of 31 days. Meanwhile, five other stations in Hanoi didn't record any bad days.

According to the administration, the rainy season started in May so the air quality improved significantly compared to the dry season.

However, Vietnam will have long and strong heat waves this year which may badly affect the air quality due to urban heat island effect. They need to continue monitoring the air quality in Hanoi.

The Vietnam Environment Administration manages six air quality monitoring stations in Hanoi, Viet Tri, Ha Long, Hue, Danang, and Khanh Hoa. Hanoi Department of Natural Resources and Environment manages 10 stations and the US Embassy in Vietnam manages two stations.
dtinews