U.S plans to block flights of Chinese Airlines while China steps back
After the Trump administration's announcement to block Chinese airlines from flying to the US, China seems to be calm and steps back over aviation dispute between two nations.
President Trump to bar Chinese passenger airlines from flying to U.S. as tensions escalate
According to Global News, the Trump administration moved June 3 to block Chinese airlines from flying to the United States in an escalation of trade and diplomatic tensions between the two countries. The Transportation Department said it would suspend passenger flights of four Chinese airlines to and from the United States starting June 16.
The decision was in response to China's failure to let United Airlines and Delta Air Lines resume flights to China this month. The airlines suspended those flights earlier this year in response to the coronavirus pandemic that started in China's Wuhan province.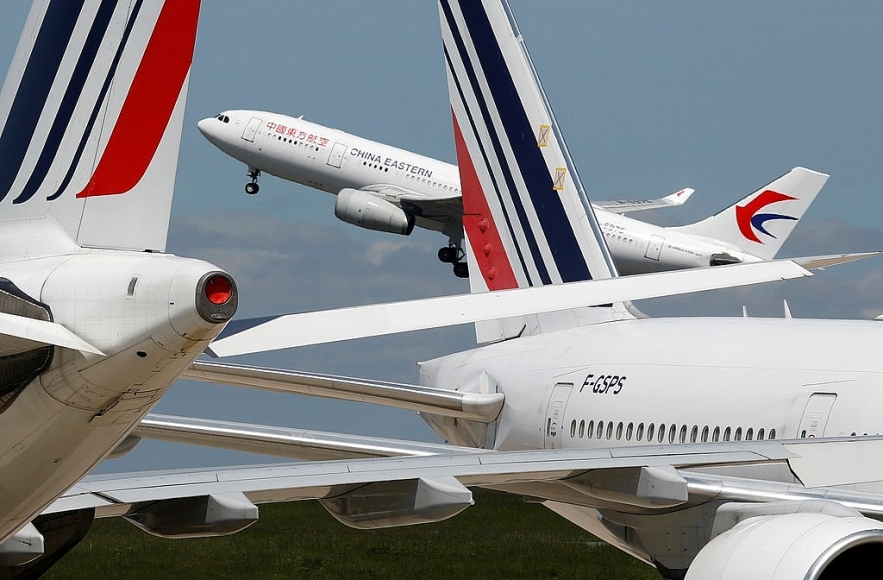 China Eastern Airlines is among the major Chinese carriers that operates direct flights between the United States and China.Credit: Charles Platiau/Reuters
On Thursday, the Chinese air regulator said more airlines would be allowed to resume flights to and from China but gave no indication whether United and Delta were included. An employee who answered the phone at the Civil Aviation Administration of China and would give only her surname, Yan, said she had no details on the status of United and Delta.
The Transportation Department said that China was violating a 1980 agreement between the two countries covering flights by each other's airlines. The department said it would continue talks with Chinese officials to settle the dispute. "In the meantime, we will allow Chinese carriers to operate the same number of scheduled passenger flights as the Chinese government allows ours," the Transportation Department said in a statement.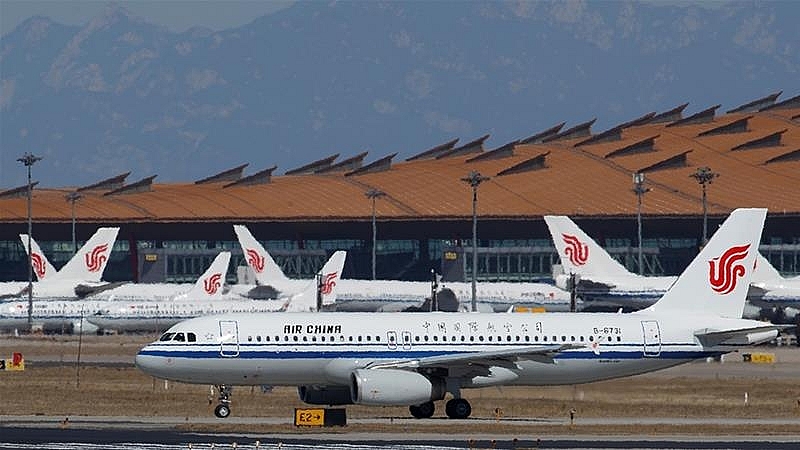 The flight ban announced by the US penalises China after Beijing failed to comply with an existing agreement on flights between the world's two largest economies Photo: Thomas Peter/Reuters
China Steps Back in Airline Dispute
Beijing will allow limited flights by international carriers to resume after the White House threatened to block Chinese passenger jets from flying to the U.S, The New York Times reported.
The Chinese authorities on Thursday appeared to retreat partially from an escalating dispute with the United States over air travel between the two countries, announcing that foreign airlines would be allowed to operate one flight per week in Chinese cities.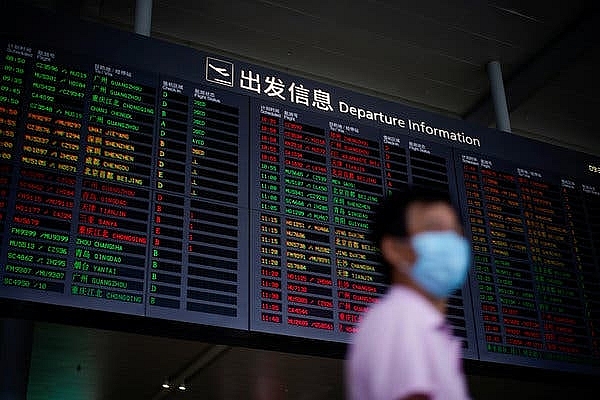 Photo: skugal.org
The announcement, from China's civil aviation regulator, followed the Trump administration's announcement on Wednesday that it would block Chinese passenger airlines from flying into or out of the United States starting on June 16. That move was a response to a similar ban by the Chinese government on American carriers, which had further stoked tensions between the world's two biggest economies.
Foreign airlines that were barred from operating in China during the pandemic - which includes all American airlines except those carrying cargo - will be allowed to choose one Chinese city from an approved list to operate one flight each week, beginning June 8, the announcement said.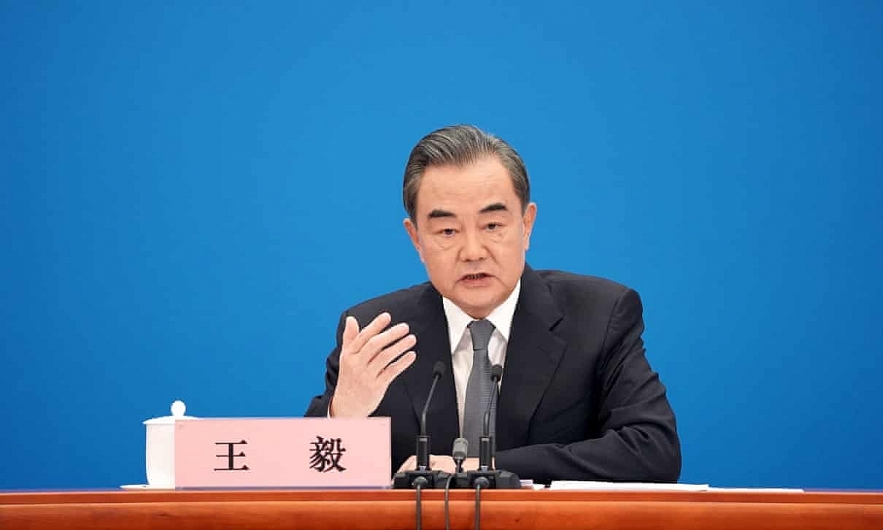 Wang Yi, the Chinese foreign minister, said the US was 'pushing our two countries to the brink of a new cold war'. Photo: Xinhua/Rex/Shutterstock
Impacts of airline dispute between two nations
Relations between the countries have deteriorated sharply in recent weeks as officials scuffled over the origin of the pandemic and China's move to tighten its authority over Hong Kong, a semiautonomous city. With the U.S. presidential election just five months away, President Trump and his campaign have taken a much tougher stand against China, blaming its government for allowing the coronavirus to turn into a pandemic and wreck the American economy.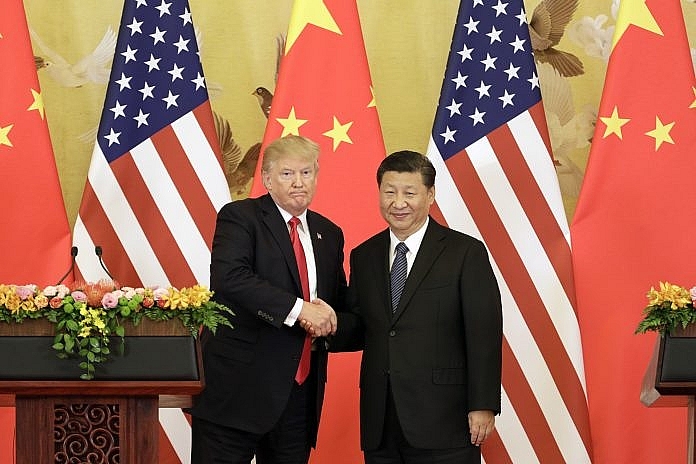 Representational image. US President Donald Trump (left) with Xi Jinping, China's president.
Photo: Qilai Shen/Bloomberg
The aviation dispute has threatened to further chill economic relations and disrupt business ties between the United States and China. Flights between the countries were already sharply curtailed by the pandemic and Chinese restrictions on foreign airlines that effectively halted trips by United Airlines, Delta Air Lines and American Airlines, the major U.S. carriers that go there.
Open results
The Chinese restrictions became a problem only in recent weeks, as Delta and United sought to resume flights to China in June. Both carriers appealed to the Civil Aviation Authority of China, but did not receive a response. U.S. Transportation Department officials also pressed Chinese officials to change their position during a call on May 14, arguing that China was in violation of a 40-year-old agreement that governs flights between the two countries and calls for rules that "equally apply to all domestic and foreign carriers" in both countries.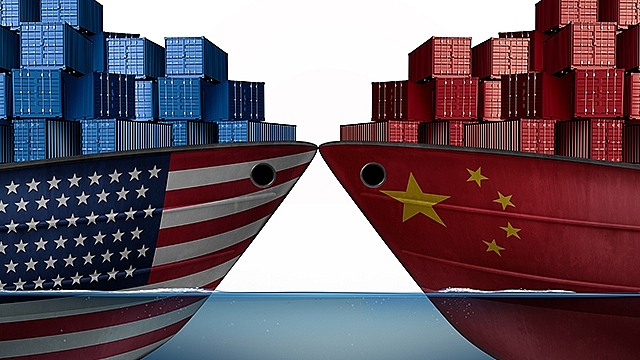 Photo: openmarket.cmegroup
It was not immediately clear whether the announcement from China's aviation regulator on Thursday would resolve the dispute. At a daily news conference in Beijing on Thursday, Zhao Lijian, a spokesman for China's Foreign Ministry, said Chinese aviation officials would make "solemn representations" to their U.S. counterparts over their decision.
"We hope that the U.S. won't create obstacles for both sides toward solving the problem," Mr. Zhao said.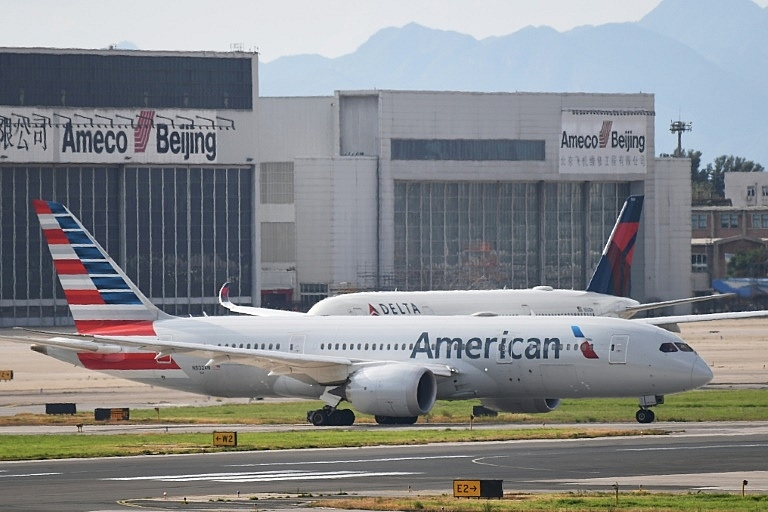 China has lifted its de facto ban on US airlines, a day after Washington ordered the suspension of all Chinese travel into and out of the US. Photo: The Bangkok Post
Delta said in a statement that it still hoped to restart flights to China as soon as next week, pending approval, and that the airline appreciated the federal government's intervention. United said it would fly to China "when the regulatory environment allows us to do so."
More than 8.5 million passengers traveled on direct flights between the United States and China in 2018, the last year for which the Transportation Department has complete data. United flew about 17 percent of those passengers, second only to Air China's more than 19 percent. Delta ranked fifth, behind China Eastern Airlines and China Southern Airlines, carrying just over 10 percent of passengers.