Alfred Riedl, Former Vietnam football Coach's passing: Vietnam Football Federation sends condolences
Hearing the news Former Head Coach of Vietnam National Football Team Alfred Riedl died at the age of 71, Vietnam Football Federation sent the deepest condolences to his family.
Coach Alfred Riedl Photo: Vietnamnet
Vietnam Football Federation wrote on its official website: "On the morning of 8th Sep (local's time), Austria's media stated that Coach Alfred Riedl passed away because of cancer at his home town. The former head coach of the Vietnam National Team was born on 2nd Nov 1949 and passed away at 71 years old.
As the international news, Coach Alfred Riedl passed away after many years fight with cancer. He spent the last moment to stay with his wife and relatives on the night of 7th Sep and early morning of 8th Sep (local's time)".
His passing is a big loss not only for his family but also for Austria's Football and Vietnamese Football.
VFF will send a letter of condolence to his family.
Goodbye Head coach Alfred Riedl who had many contributions for the success of Vietnamese Football".
Vietnamese football players express their grief over Coach Alfred Riedl's death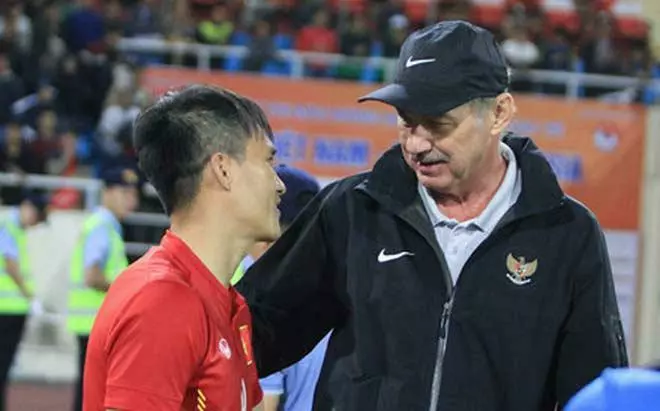 Le Cong Vinh and Coach Alfred Riedl Photo: Tin 247
The former striker Le Cong Vinh said that he felt extremely shocked when hearing the news Coach Alfred Riedl died. He has a special affection for the coach and had a lot of memorable memories with him.
"He has made a great contribution to football in Vietnam and the region. I, as well as Vietnamese fans, would like to express my gratitude and deep condolences to the family of coach Alfred Riedl", Vinh was quoted by Vietnamnet as saying.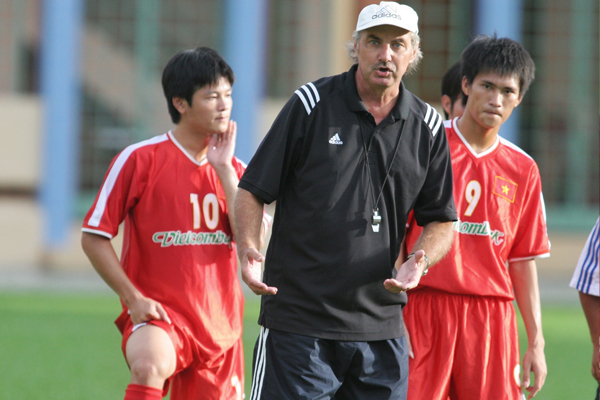 Coach Alfred Riedl guided many generations of Vietnamese footballers Photo: Vietnamnet
The former midfielder Le Quoc Vuong said "Coach Alfred Riedl's passing is a great loss for his family and Vietnamese Football. I learned a lot of valuable lessons not only in football knowledge but also in life from him",
The former striker Le Huynh Duc said that Mr. Alfred Riedl is not only our coach but also our father, our friend. I really admire and respect him for the enormous contribution he has brought to Vietnamese football.
Coach Alfred Riedl is a familiar person with Vietnamese fans. He guided the Vietnam National Football Team in the period of 1998-2000, 2003-2004, and 2005-2007. Under his guidance, Vietnam National Team obtained remarkable achievements notably Silver Medal at Tiger Cup 1998 (means AFF Cup now); Bronze Medal at Dunhill Cup 1999; Silver Medal at SEA Games 1999, 2003, and 2005; Silver Medal at LG Cup 2000; Championship of LG Cup 2003; and the best one was the chance to join into Asian Cup 2007 Quarterfinals.
As a player, Riedl was a striker who played four games for Austria and was the top scorer in the Belgian and Austrian leagues. He coached Austria for eight games in 1990 and 1991, including a failed bid to qualify for the 1992 European Championship, AP News reported.
Alfred Riedl was also the coach of the national football team of Liechtenstein, Palestine, Laos, and Indonesia as well as clubs from North Africa and Asia. He was the sporting director of the Iranian national team.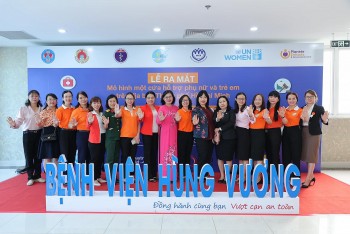 Viet's Home
What is the one-stop centre for women and children experiencing violence?