Vietnamese football is the world's earliest returning to normalcy with spectators after Covid-19
The National Cup 2020 is slated to start this Saturday with the first football match between Duoc Nam Ha Nam Dinh Club and Hoang Anh Gia Lai kicking off allowing players to enjoy the support of and cheers of fans on Thien Truong Stadium in the northern province of Nam Dinh, VGP reported.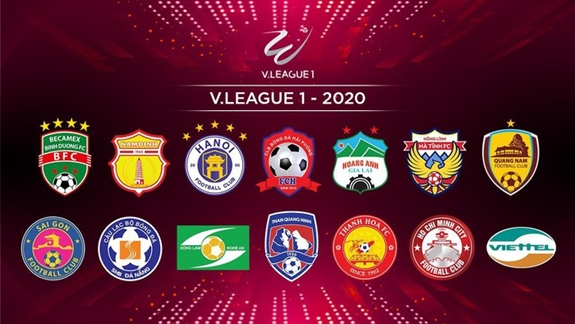 Illustrative photo.
This is the first official game of Vietnamese football after Covid-19 pandemichas been controlled and also the first of its kind to mark the attendance of spectators when the world is still taking caution to the move. Vietnam's football leagues have been postponed since mid-March after playing several rounds without spectators.
Speaking to VTV, Tran Anh Tu Chairman of the Vietnam Professional Football (VPF) stressed that this is the historic match of both Vietnam and the world during the pandemic. Vietnam's efforts to "flatten the curve" of coronavirus has brought people's life back to normal and revive the king sport with the join of supporters that had been impossible over the past few months. While other countries are considering shifting home ground to "virtual stadium" due to the pandemic concerns.
The provincial authorities approved to work out the professional football games of the nation according to Vietnam Football Federation's plans, regulations, and schedules.
However, the organizers are asked to conduct Covid-19 preventive measures such as check body temperature, provide hand sanitizers, wear masks, keep distance among others in accordance with the instructions of the Vietnam Football Joint-stock Company (VPF).
There are only 10,000 tickets, half of Thien Truong Stadium's seats are available. Usually, Thien Truong Stadium only opens 90 minutes before a game, but due to current circumstances, the time will be increased to 150 minutes to facilitate temperature checks.
After the inauguration, there will be four more matches taken place on May 24 and the other five day later.
The National Cup and V.League are two leading football games in Vietnam.
Vietnamese National Football Cup is a long-standing and prestigious Vietnamese football competition. It is one of the most important club competitions in Vietnam.
The Vietnamese Cup was first held in 1992. Cang Sai Gon (Sai Gon Port Football Club) was the first cup winner.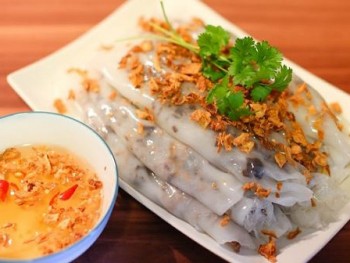 Travel
Banh Cuon is the next representative to bring Vietnam into the world culinary field.