Alumni Club Connects Vietnamese Students in Fukuoka
The Vietnam Alumni Club in Fukuoka, Japan (FVAJA) just celebrated its 10th anniversary.
Since their years of studying in Fukuoka, former students have gathered and established the Vietnam Alumni Club in Fukuoka, Japan (FVAJA). After 10 years of establishment, the FVAJA has had many activities to promote people-to-people diplomacy between Vietnam and Japan.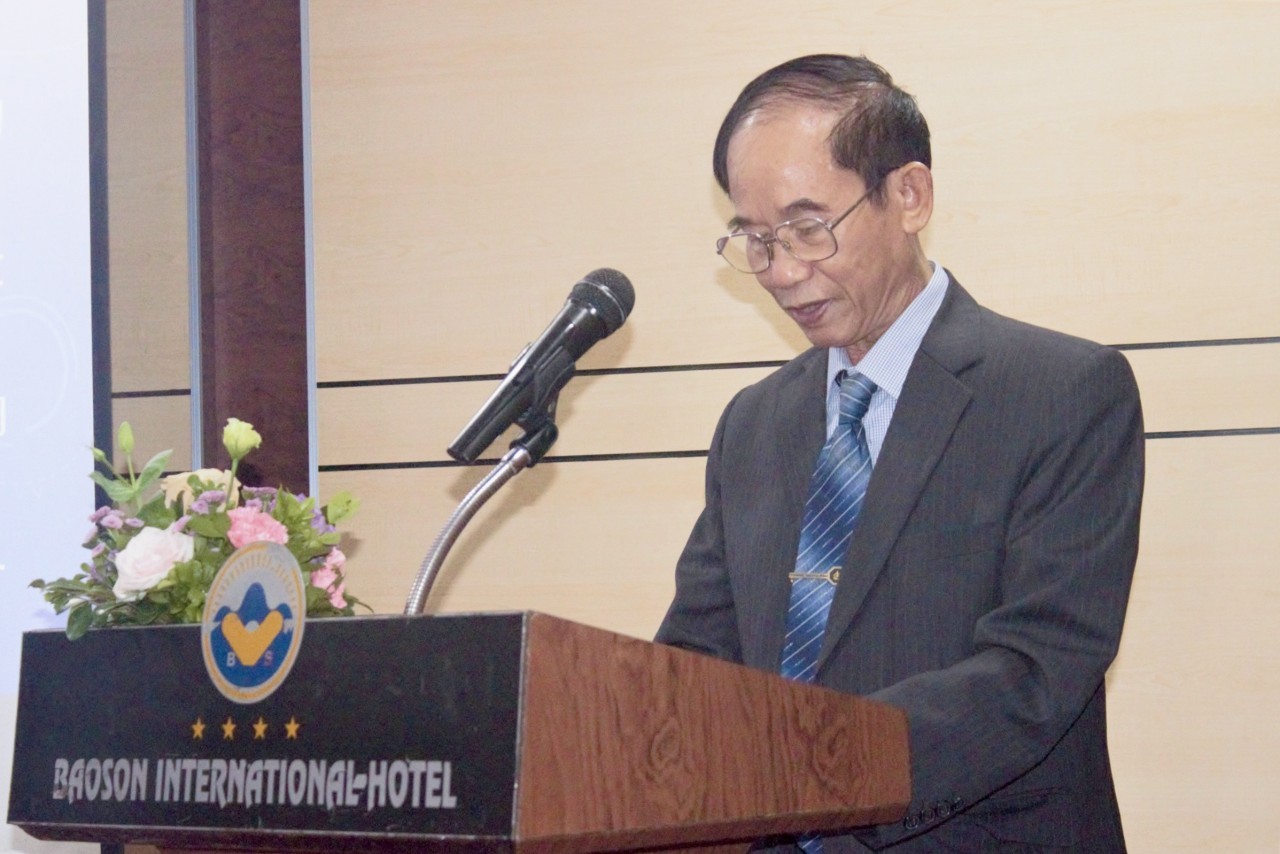 President of the Vietnam Alumni Club in Fukuoka, Japan Hoang Van Nhan speaks at the event.
Speaking at the ceremony, FVAJA President Hoang Van Nhan said that FVAJA is the common home of Vietnamese alumni who have studied and lived in Fukuoka, and is the connecting link between the alumni and Vietnamese students currently studying in Fukuoka Prefecture, Japanese people as well as with the alumni community of other countries in Fukuoka. At the same time, this is also a bridge, providing opportunities for Vietnamese students who wish to study in Japan.
FVAJA was established on September 8, 2011 under the support of Vietnam - Japan Friendship Association, International Department of Fukuoka Prefecture. Up to now, the club's membership network has been increasingly expanded, from more than 30 original members, up to now to more than 160 people from all provinces in the country.
Looking back on 10 years of operation, Nhan said that FVAJA has implemented many practical and meaningful activities such as: organizing annual meetings of Vietnamese Alumni in Fukuoka; supporting study abroad exhibitions organized by Fukuoka Prefecture every year in Hanoi and Ho Chi Minh City; distributing scholarships to poor students overcoming difficulties of Cao Phong Secondary School, Cao Phong district, Hoa Binh province; cooperated with Kyushu University and Thuy Loi University to organize seminars; supporting Kyushu University to establish the Vietnam Association of Kyushu University Alumni in 2020.
In particular, the above activities, FVAJA is always interested and supported by the Embassy of Japan in Vietnam, leaders of Fukuoka province and the Vietnamese Alumni Association in Japan, and is recognized and appreciated.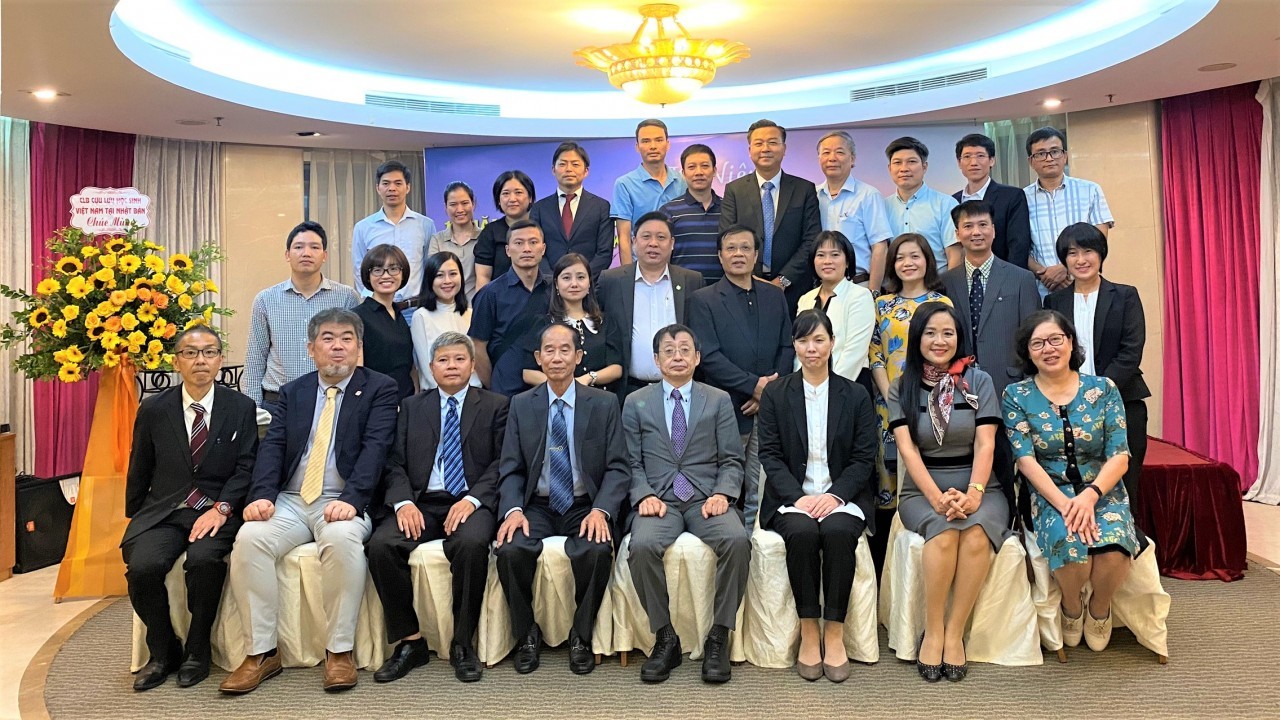 The representatives of FVAJA.
FVAJA also suggested the Japanese side to come to Vietnam to help plant cherry blossoms to bring Japanese cultural images to Vietnamese people. The Japanese side has donated cherry blossoms to many provinces in Vietnam such as Hanoi, Dien Bien, Yen Bai, Ha Giang provinces.
According to Okamoto Noriko, Second Secretary of the Japanese Embassy in Vietnam, the best foundation for the Vietnam-Japan relationship is "people-to-people exchanges". All international students in Japan are the bridge between Japan and Vietnam. People are active in many localities and are making great contributions to building and maintaining the relationship between the two countries, she said.
In 2021, Fukuoka welcomed about 5000 Vietnamese students to study. In 2013, this number was only about 700 people, indicating that the number of international students has increased significantly. Okamoto attributed this increase to the joint efforts of FVAJA and the Fukuoka Prefectural Overseas Student Support Center in promoting activities that attract foreign students. In addition, it must be mentioned the enthusiastic support of expatriates living in both Vietnam and Fukuoka. Thereby, she expressed her gratitude for the relations and friendship between Japan and FVAJA members.
Regarding the direction of activities in the coming time, FVAJA will continue to expand its network to attract more members to join in order to strengthen the club; promote activities to strengthen the relationship between the Vietnamese Alumni community and Fukuoka Prefecture in particular and Japan in particular; strengthening people-to-people diplomacy to contribute to building and consolidating the traditional friendship between the two peoples and the Vietnam-Japan strategic partnership.
In additions, FVAJA will actively strengthen promotion and introduction of Fukuoka's education facilities, learning experiences of members, to attract Vietnamese students to study in here; cooperating with universities in Fukuoka to organize seminars or joint research projects and promoting cooperation between Vietnamese and Japanese companies.
According to Vietnamese Consulate General in Fukuoka, about 45,000 Vietnamese people are living, studying and working in Kyushu-Okinawa region, including 19,000 in Fukuoka.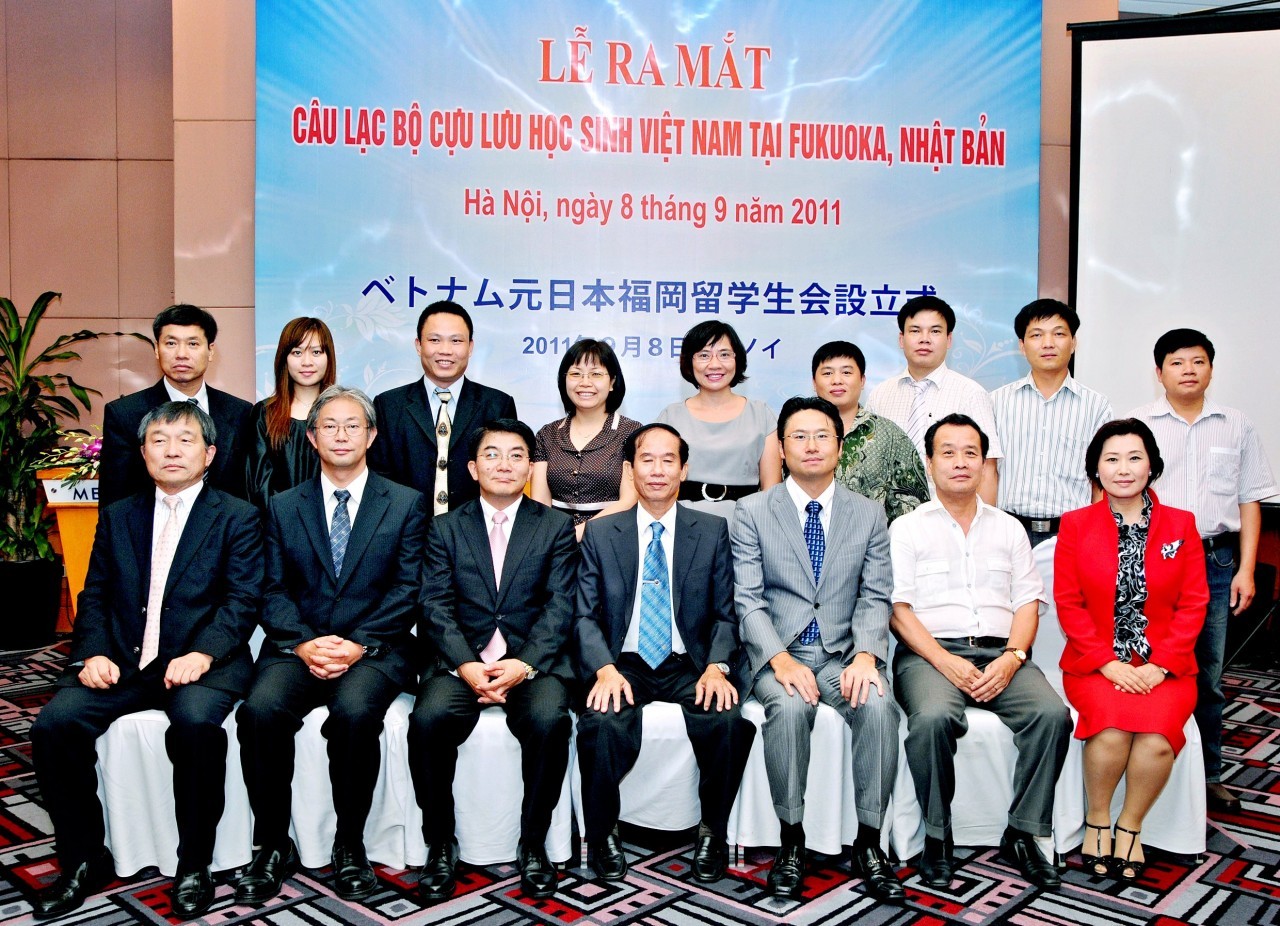 At the conference to establish the Vietnam Alumni Club in Fukuoka, Japan (FVAJA) in 2011.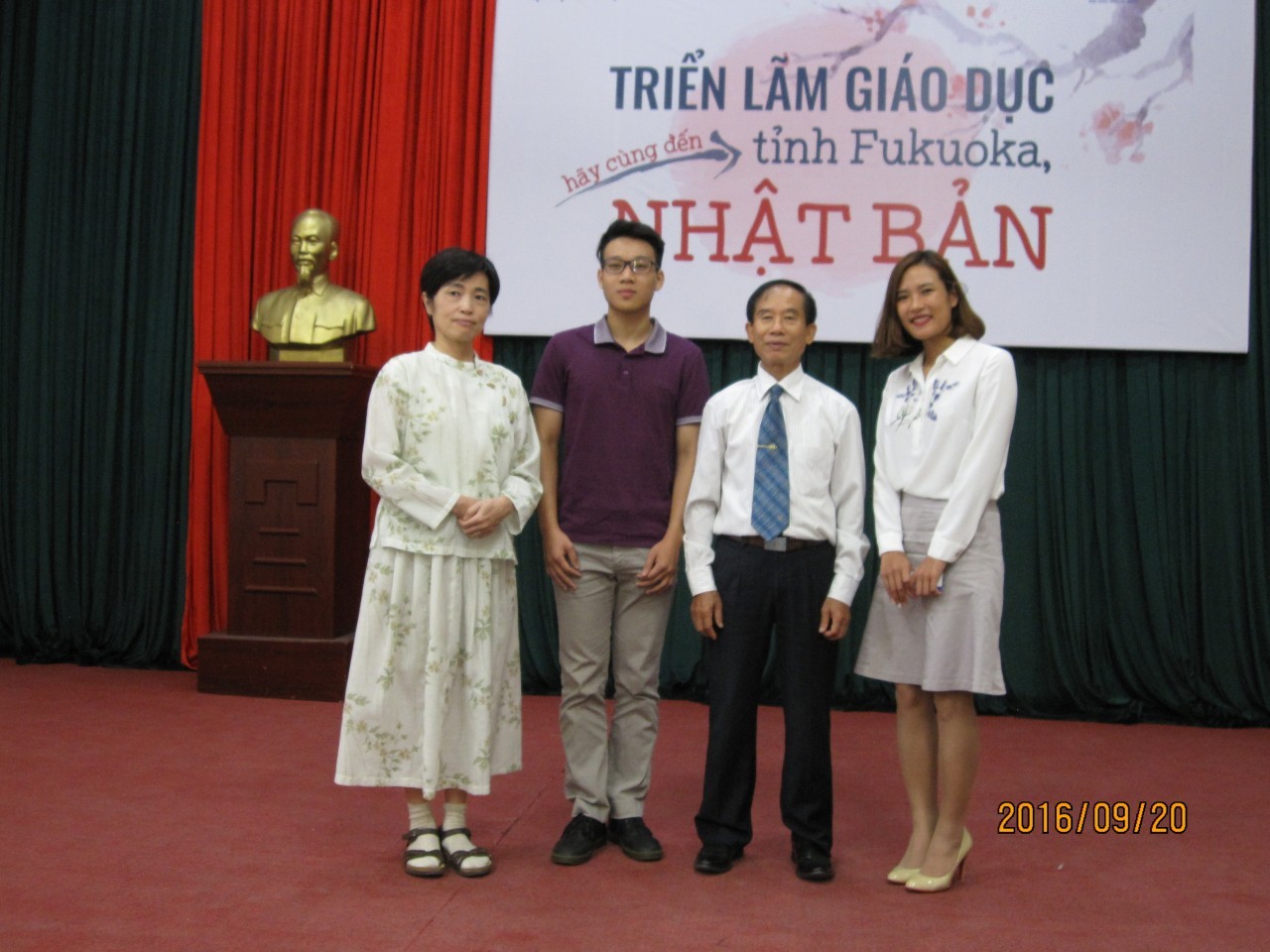 FVAJA members participated in the Fukuoka Provincial Education Exhibition in Vietnam 2016.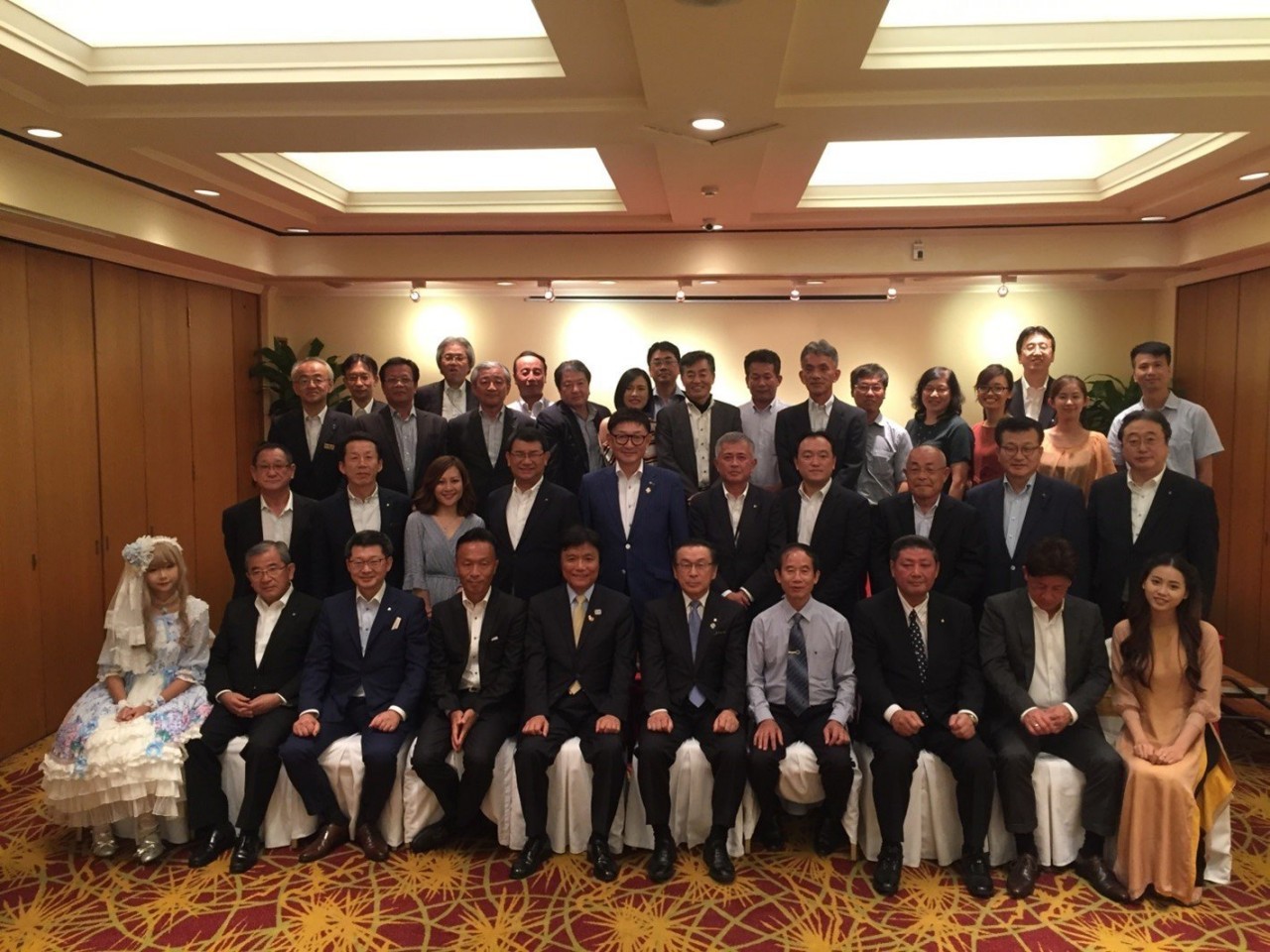 Meeting and exchanging with the delegation of Fukuoka province led by Governor Hiroshi Ogawa on the occasion of his visit to Vietnam on June 25, 2018.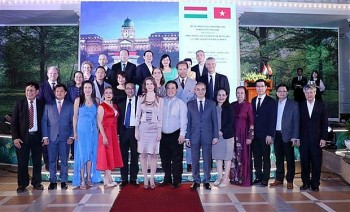 Viet's Home
Saigontourist Group in coordination with the Hungarian Consulate General held a series of events within the framework of the Hungarian Food and Culture Festival 2022 in Ho Chi Minh City