An Overseas Vietnamese In Australia Raises Funds For Disabled Children
Vietnamese people living in Australia have always made practical and meaningful contributions to the homeland. Mr. Tran Vinh Phuc, is not only fond of collecting military vehicles but also shares that hobby and raises funds for disabled children in Vietnam.
Mr. Phuc is from Tra Vinh and settled in Australia in 1989. He currently lives in the town of Bowral, New South Wales. With a childhood passion for military vehicles, he spent decades developing an impressive collection of jeeps and vans. Even after more than 50 years, he has always concerned about the war caused loss in Vietnam, especially the impact of Agent Orange/dioxin on children. He is always looking for ways to help these victims.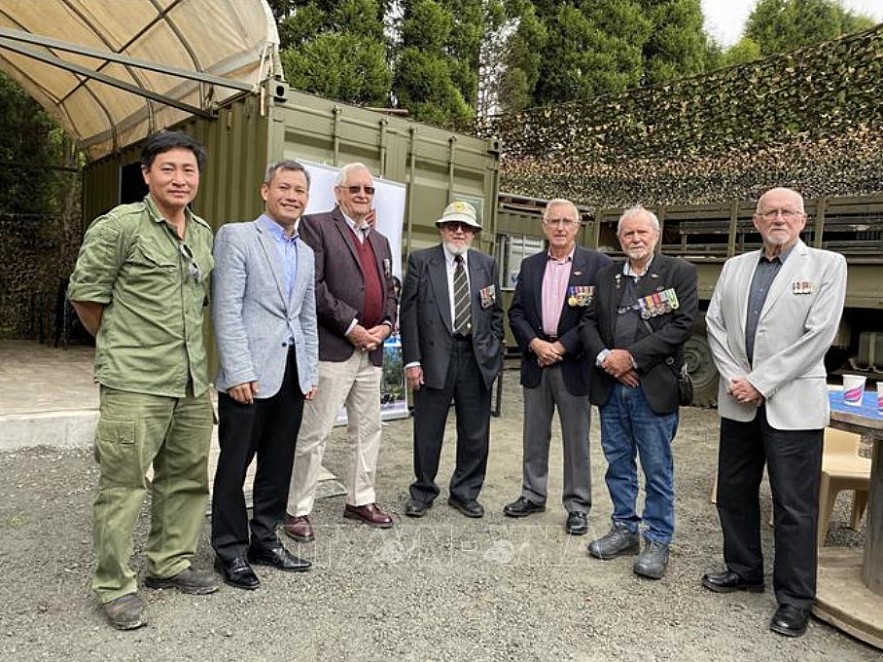 Mr. Tran Vinh Phuc (first left) and Consul General of Vietnam in Sydney Nguyen Dang Thang (second left) took a photo with Australian veterans at the military vehicle "exhibition" facility on April 24 2022. Photo: VNA/Nguyễn Minh
In 2012, Mr. Phuc was driving an old military jeep that had just been imported into Australia around the Sydney Harbor area with the words written on the back of the vehicle: "Help children affected by war". It was those words that gave him the opportunity to talk to Australians about the long-term impact of the war in Vietnam, especially the effects of Agent Orange/dioxin on children.
As his collection gradually formed, wedding companies and the Australian military expressed interest and contacted him to use the military vehicles in the collection for photo shoots, parades and many other events. Benefits from the above activities, which was up to tens of thousands of Australian dollars (AUD), along with donations from veterans, businesses and local people, were sent back to Vietnam to help disabled children through the Maison Chance Organization (House of Fortune) located in Ho Chi Minh City.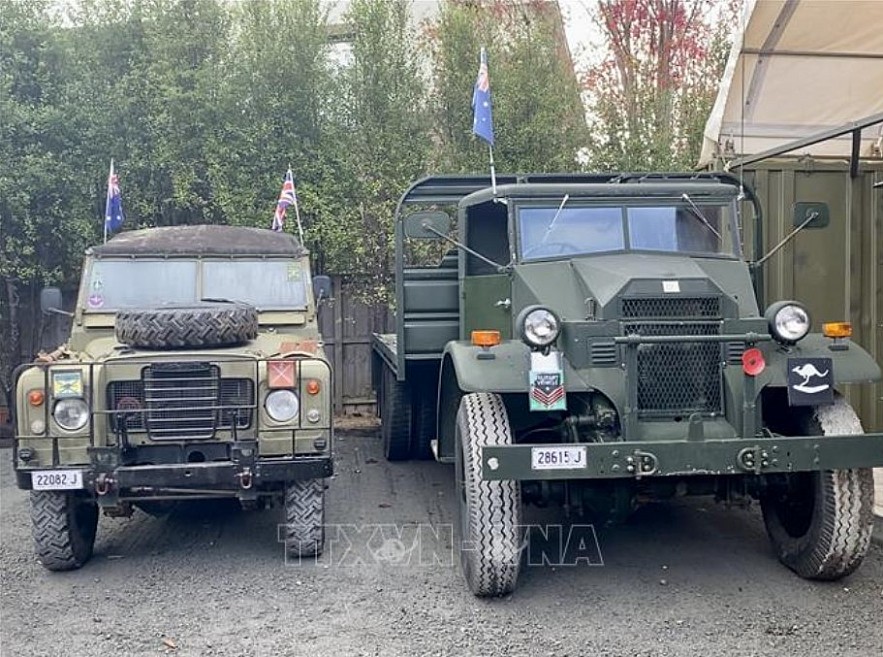 Photo: VNA/Nguyễn Minh
Additionally, Mr. Phuc created a non-profit group, attracting the attention and support of many Australian veterans in the region, including ones who fought in Vietnam, local people and businesses. Many Australian veterans are enthusiastic to help maintain, repair and operate the vehicles in the collection and expand the operation.
Mr. Phillip Moscatt, an Australian veteran in Vietnam, said that he often participates in activities at the "exhibition" of Mr. Phuc's military vehicles. This is the time when he and other veterans can share and ease the pain of war. It is also an opportunity to help disabled children in Vietnam. On the occasion of returning to Vietnam a few years ago, he saw that Vietnam had a lot of changes. It is a country with friendly people and beautiful places. In the future, he hoped to have a chance to come back to Vietnam and to be able to witness more changes in this country.
Photo: VNA/Nguyễn Minh
Another Vietnam veteran, Mr. Norman Austin, shared that he considers helping disabled children in Vietnam as a way to ease the pain of wars. During his trip to Vietnam in 2015, he visited a care facility for disabled children in Ho Chi Minh City and felt very touched by the community's attention and care to help children to get a better life. "This is the motivation for us to help more children with disabilities in Vietnam," said Mr. Austin.
Regarding the future plan of his facility, Mr. Tran Vinh Phuc shared that in addition to raising money to help disabled and other disadvantaged children in Vietnam, he wanted to become a bridge for other supporting activities of individuals and organizations in Australia, such as providing professional advice and treatment to centers for children who are victims of Agent Orange/dioxin in Vietnam.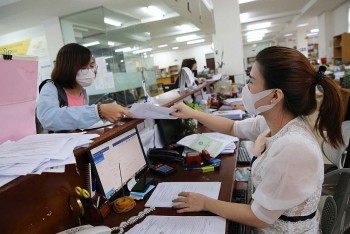 Economy
Vietnam Business & Weather Briefing (May 25): On the morning of May 25, SJC 9999 gold's price stayed at the same level as last week.