Swimming athlete Anh Vien - Vietnam's "little mermaid" wins 12 national gold medals
The number 1 female swimmer in Vietnam, Nguyen Thi Anh Vien, closed the national championship with 12 gold medals (10 individuals, 2 teammates) and was the athlete who won the most gold medals.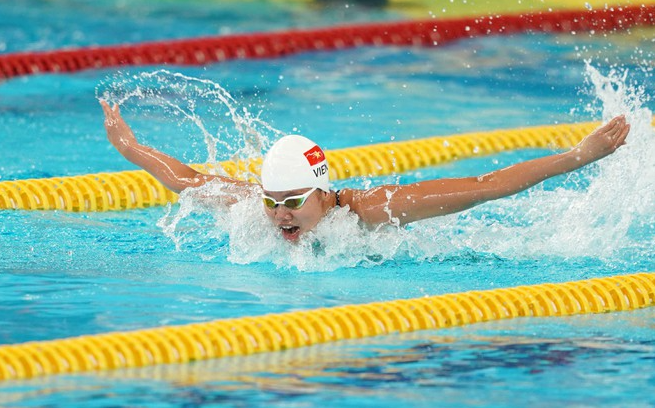 Anh Vien won 12 golden medals. (Photo: Thanh Nien)
On the fifth day of competition, which was also the last day of the national championship held on October 20 in Ho Chi Minh City, Nguyen Thi Anh Vien won golden medals at the distances of 50m backstroke, 200m freestyle, and 400m mixed.
The achievements that Anh Vien has achieved at 50m backstroke is 30:09 seconds, 200m freestyle:2 minutes 05 seconds 12, 400m mixed: 4 minutes 53:45 seconds. These are all events that Anh Vien is holding the best record. Though she won this time, her results are not as good as before.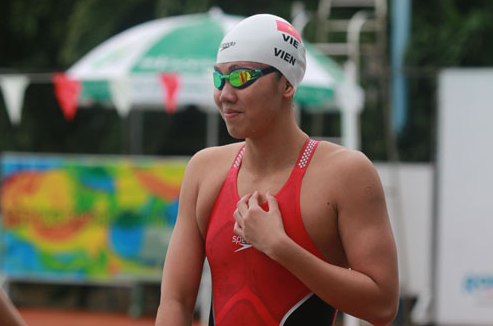 Nguyen Thi Anh Vien before the competition. (Photo: NLD)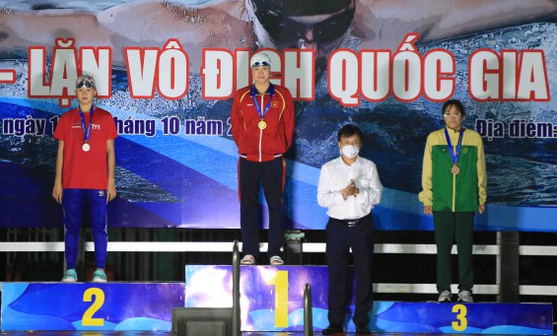 Anh Vien is called "the little mermaid" in Vietnam professional swimming. (Photo: NLD)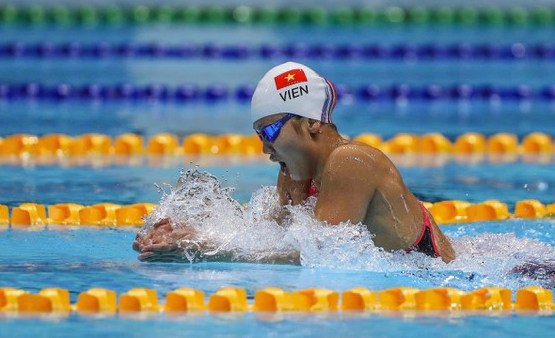 She continuously leaves impression with great achievement both nationally and internationally. (Photo: NLD)
Thus, the "golden girl" and "little mermaid" of Vietnam professional swimming concluded the championship with 12 gold medals (10 individual, 2 teammates). She made a great contribution to helping the Army competition team ranked first among all delegations with 16 gold medals. The host team of Ho Chi Minh City ranked second with 6 gold medals due to the great merits of Phuong Anh and Duy Khoi.
The number 1 male swimming athlete in Vietnam, Nguyen Huy Hoang, impressively performed in the competition as he won a total of 5 individual gold medals, which brought Quang Binh team to the third ranking. On the last day, Huy Hoang defeated Hoang Quy Phuoc at the event of 200m freestyle swimming, won the gold medal with the achievement of 1 minute 49:99 seconds.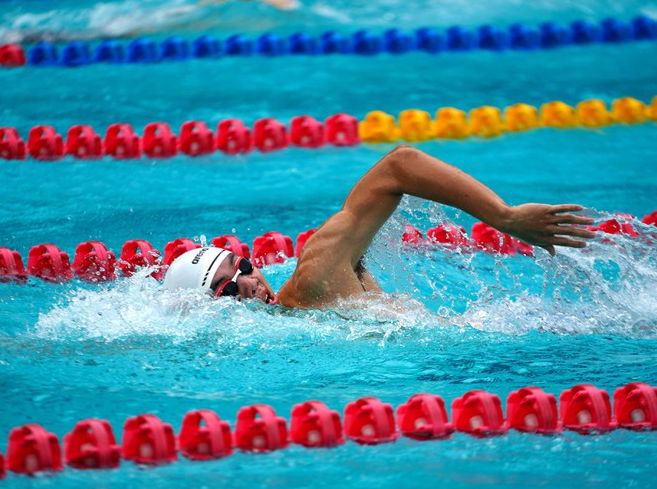 Nguyen Huy Hoang - number 1 male swimming athlete in Vietnam. (Photo: Thanh Nien)