ASEAN traditional costumes exhibition launched in Hanoi
The exhibition which displays traditional costumes from ASEAN countries is slated to take place from October 21-28 at the National Museum in Hanoi.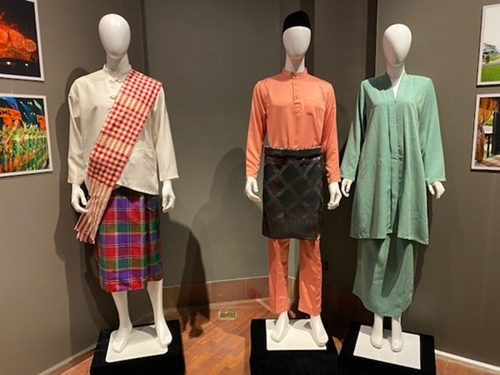 Traditional costumes of Malaysia.
The event jointly held by the Ministry of Culture, Communication, and Tourism and the embassies of ASEAN countries in Vietnam to celebrate the 5th anniversary of the ASEAN Community and Vietnam's ASEAN Chairmanship 2020, QDND reported.
Spotlights of the week-long exhibition are the traditional costumes of ten ASEAN member nations, namely Brunei, Cambodia, Indonesia, Laos, Malaysia, Myanmar, the Philippines, Singapore, Thailand, and Vietnam as well as photos of landscapes, cultures, and people of ASEAN countries.
The exhibition aims to popularize culture, lifestyle, and people of ASEAN member states through the beauty of traditional costumes, strengthen mutual understanding among the peoples in the region and contribute to expanding economic, investment, and tourism cooperation.
It can be said that since the ASEAN Community was formed five years ago, ASEAN has become an organization to connect its members in terms of politics and economy and an important and reliable partner in international cooperation.
According to Minister of Culture, Communication, and Tourism Ta Quang Dong, despite the complexity of the Covid-19 pandemic, ten nations in the ASEAN bloc actively cooperated and delivered their traditional costumes to the event confirming the special interest of ASEAN countries in the event organized by Vietnam. It also shows that ASEAN cultural cooperation has played a role in connecting ASEAN member states.
The deputy minister affirmed that ASEAN cultural cooperation has effectively performed its role to connect all members of the ASEAN community to cope with all challenges.
He also highly appreciated the valuable support and effective cooperation of the embassies of ASEAN member states in preparing and organizing the exhibition.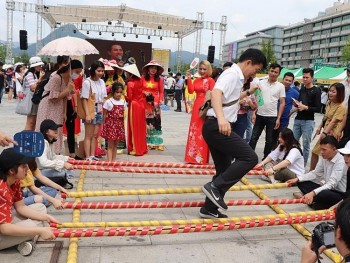 Focus
Vietnam Days Abroad is an annual national promotion program hosted by the Ministry of Foreign Affairs since 2010.