According to Vietnam Investment Review, the Korea - ASEAN & India Business Week 2020 opened in the Republic of Korea (RoK)'s capital Seoul on October 13, giving participants a chance to highlight Asia's potential in the post-COVID-19 era and promote the sharing of prosperity among Asian nations.
The RoK, ASEAN, and Indian enterprises will have access to a series of business opportunities with Asian partners.
Online meetings between investors will be held as part of the event. The embassies of ASEAN member states and India joined an exhibition of national specialties on the occasion, Vietnam News Agency reported.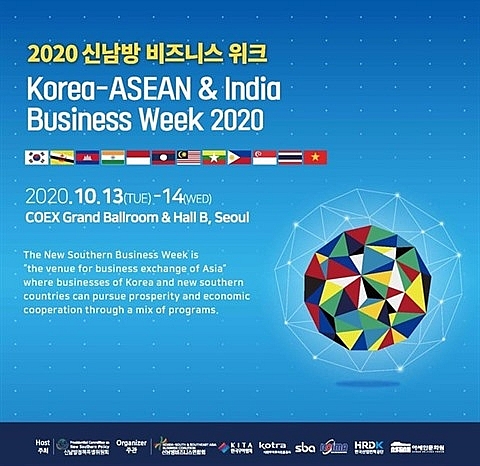 Photo: lecourrier.vn
The Korea-ASEAN and India Business Week 2020 can provide an ideal venue for local businesses to introduce typical Vietnamese products to an array of international partners, especially from the Republic of Korea (RoK) and ASEAN member states, according to Ngo Quang Huy, third secretary of the Vietnamese Embassy in the RoK.
Huy made the statement during the "Korea-ASEAN and India Business Week 2020" which kicked off on October 13 at the Coex Convention and Exhibition Center in Seoul. In addition, he took the chance to highlight the great efforts put in by the host country to organise the event amid the complicated nature of the novel coronavirus (COVID-19) epidemic.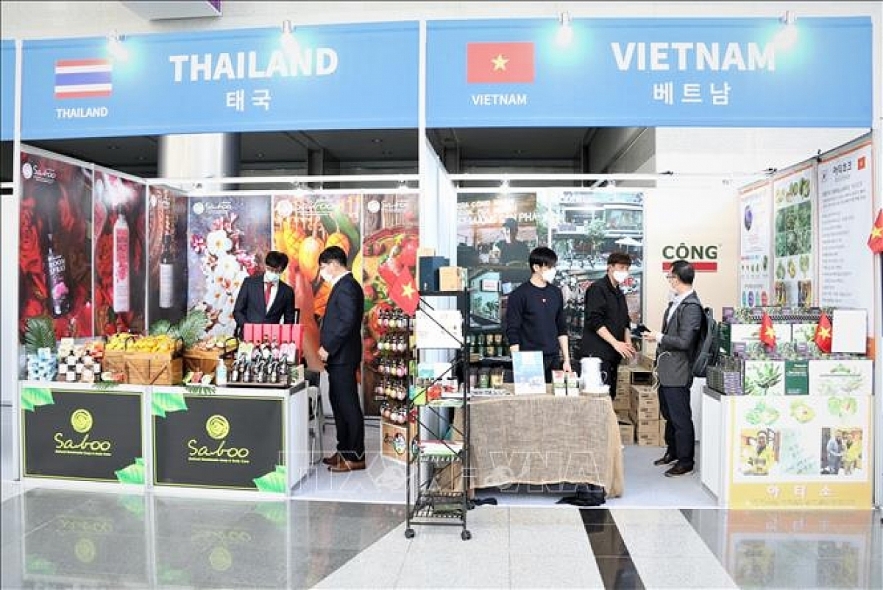 A Vietnamese pavillion at the event (Photo: VNA)
Furthermore, the business week offers a great opportunity for all participating countries to boost awareness regarding the importance of digital transformation whilst also ramping up co-operation for the purpose of boosting prosperity among Asian countries.
The occasion also serves as a networking platform in which to create plenty of opportunities for businesses from the RoK, ASEAN, and India to seek partners and strengthen trade exchanges, VOV News reported.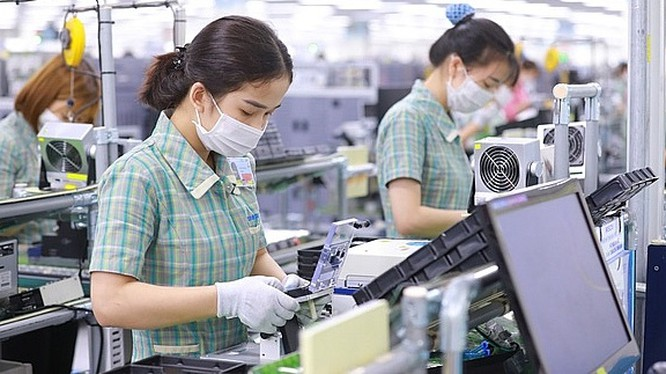 Vietnam-RoK bilateral trade is expected to reach US$ 65.1 billion by the end of 2020. Illustrative photo: Baodautu.
There will be a series of face-to-face seminars and meetings taking place during the course of the two-day event that will be held via an online platform among businesses from the RoK and other countries.
Ruby Lee