Astounding Korean Architectures of Buddhist Culture
Revisit the time when Buddhism was considered the national religion in Korea through some of the most astounding ancient architectures.
The Unified Silla Kingdom (668- 935 CE) was the first dynasty to rule over the whole of the Korean peninsula and Buddhism became even more splendid in this period. When looking at these famous architectural works, curious explorers will understand the glorious days of Buddhist culture in Korea.
Bulguksa temple
Built during the Silla Beopheung period, Bulguksa temple had a strong impact on the lives of people at that time. At that time, Buddhism was considered the national religion in Korea, that's why the work received a lot of attention and elaborately built.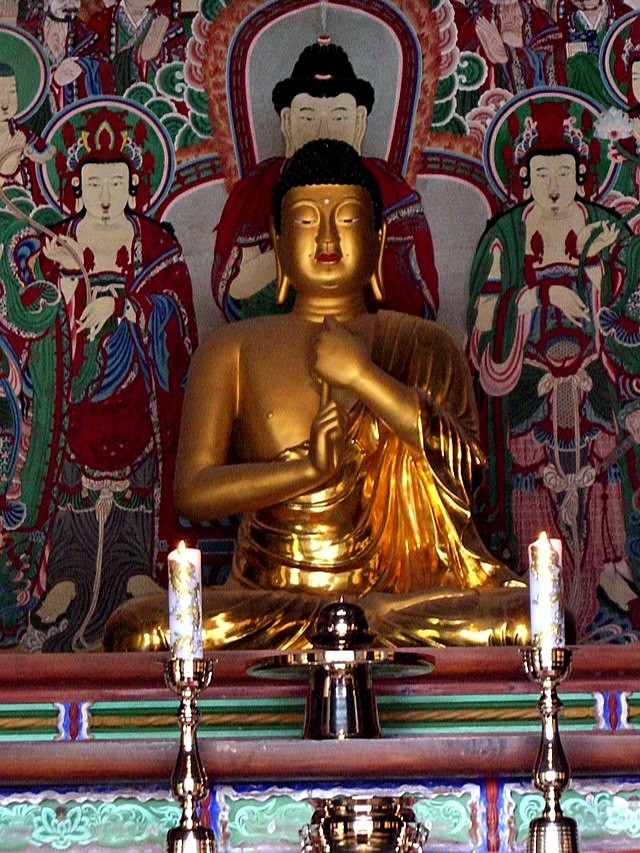 Seated gilt-bronze vairocana buddha statue of Bulguksa Temple. Photo: Wikimedia Commons
To decorate the temple, people use small sized stones to shape them with motifs commonly used in temples such as lotus, sky, bird.. with iridescent colors symbolizing the noble class. ethnicity. This is considered a masterpiece representing the golden age of Buddhism in Korea.
Experiencing the ups and downs of history, the temple has also been destroyed many times, so it is no longer the same as it was at the beginning, but it is still quite attractive to tourists as well as researchers to visit.
Like other temples, Bulguksa has an idyllic beauty, giving people a sense of peace. Inside the temple, there are still many precious Buddhist heritages.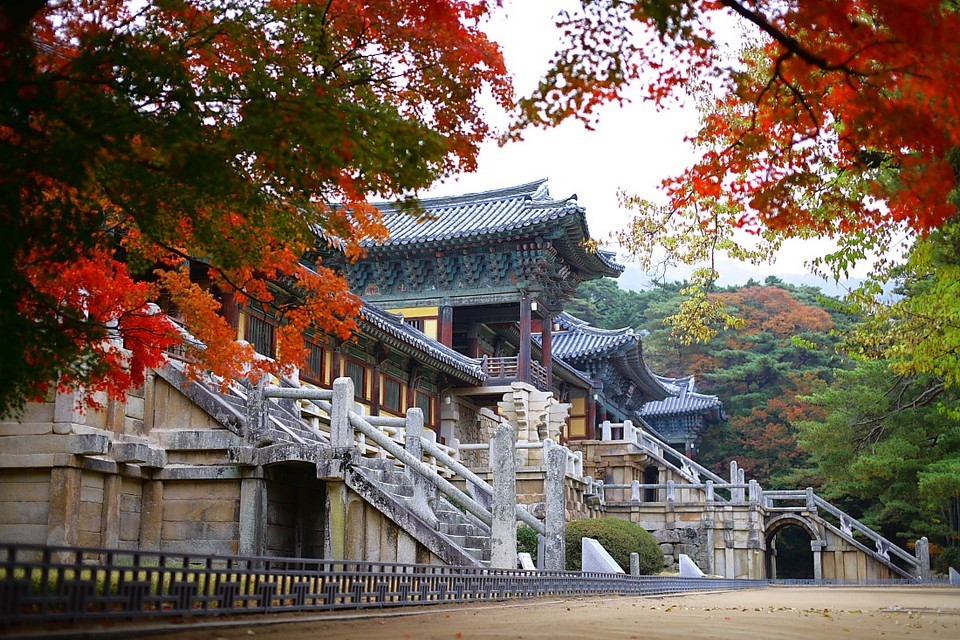 Photo: Living + Nomads
The National Buddha Temple (Bulguksa) was recognized by UNESCO as a world heritage site in 1995. Come once to visit Bulguksa, admire the scenery here, feel the elaborate masterpiece and the foot plate. Children's love for their parents, surely each of us will receive unique values that only here.
In addition, the temple is also a place to worship 7 Korean mascots such as Dabotap Stone Tower, Blue Cloud Bridge, gilded Buddha statue, etc. This exquisite stone-sculpted art masterpiece is recognized by UNESCO as a Cultural Heritage Site in 1995.
Seokguram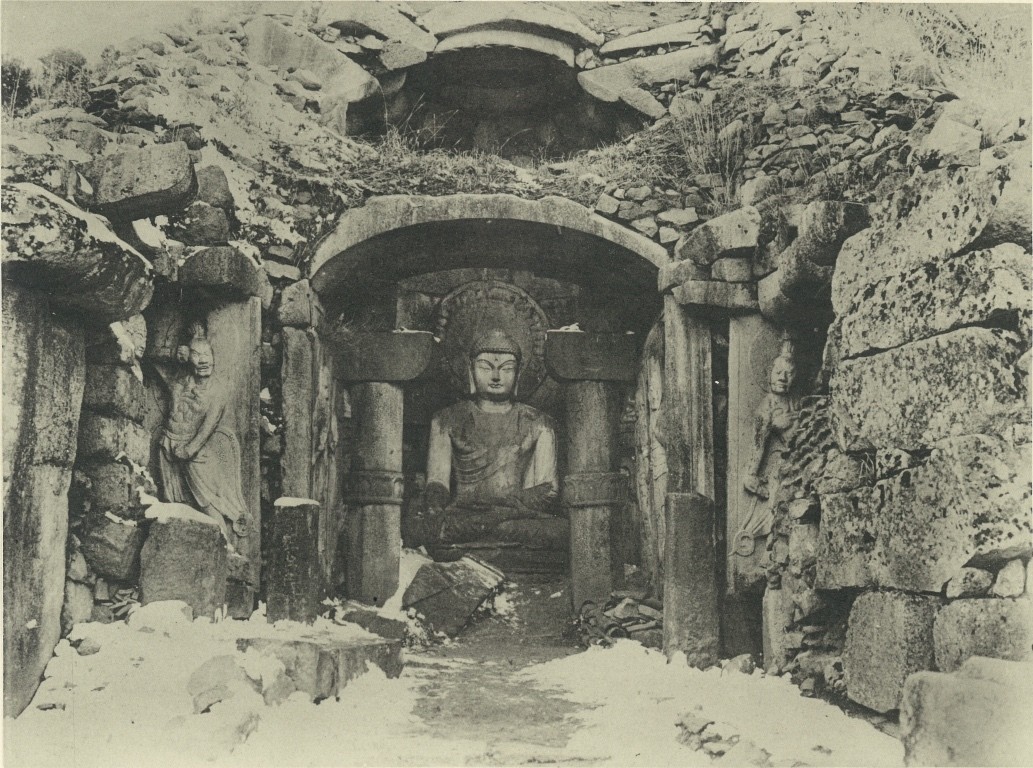 Seokguram Grotto. Photo: Mayo Korea
Besides the Bulguksa Buddhist Temple, Seokguram is also the most exquisite and famous Buddhist masterpiece built by a king of the ancient Silla Kingdom.
In the Silla era in Korea, more than a thousand years ago, there was a boy named Kim Dae-seong who lived in Moryang village, because of his family's financial difficulties, so he had to move around as a hired laborer in exchange for a bowl of rice and clothes and to help support his family.
One day, after attending a Dharma talk of a shaman teaching the Buddha's teachings, he immediately went home to convince his mother to donate the field and garden, the only property of the family, to accumulate merit.
Only steadfast sincerity can carve solid granite rocks into such delicate and skillful works of art. With such historical and artistic value, Buddhist followers should not ignore these two works when traveling to Korea.
In the beautiful and gentle natural landscape, when silently admiring the delicate beauty of the solemn Buddha statues here, we will feel the sincerity and admiration of the sculptors thousand years ago.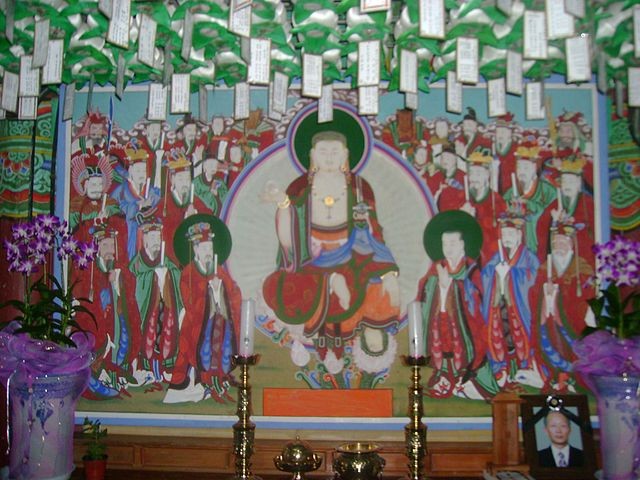 Buddhas at Seokguram Grotto. Photo: Wikimedia Commons
It is not inherently a tourist area, this is a famous holy site where people cultivate their minds, reflect, and reflect on themselves as well as those around them.
Gyeongju National Museum
Gyeongju National Museum is a must see if you are interested in Buddhist history and tomb burial history.interesting artifacts and history of the Silla period in Korea. The museum has large grounds many exhibitions with lots of Buddhist artifacts. It could take one or two hours to complete the tour given that you study every exhibit.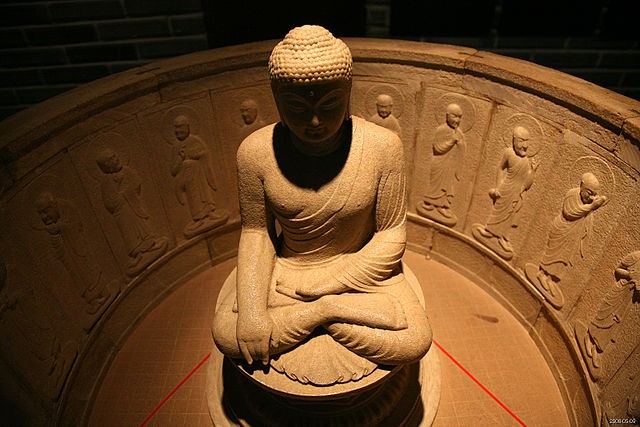 The a Art and Science Museum also has a Seokguram grotto model. Photo: Wikimedia Commons
Not only the beautiful masterpiece of Silla crown but also the whole Silla legacy thats in display is a really a big page of Eastern Asian History.
Encircled by cultural treasures, the museum acts as both the storehouse and the centerpiece for these perpetual and precious historical landmarks. Thus, the museum's existence must be attributed to the people of the past, particularly the citizens of Silla, who realized their thoughts and ideals in art works and crafted this astounding capital of culture.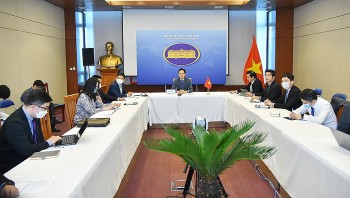 Friendship
In addition to the political dialogue, the delegations stressed their mutual interest in strengthening the economic relationship between the countries.