Tu Le - The Muse of the Far North
Tu Le carries the gentle beauty of a grown woman but also the wildness of a young girl in the highlands.
Those who have ever set foot in Tu Le will always remember its natural charms.They just cannot get over the strange nostalgia whenever absentmindedly recalling the days, trekking though one of the most beautiful spots in Vietnam's highlands.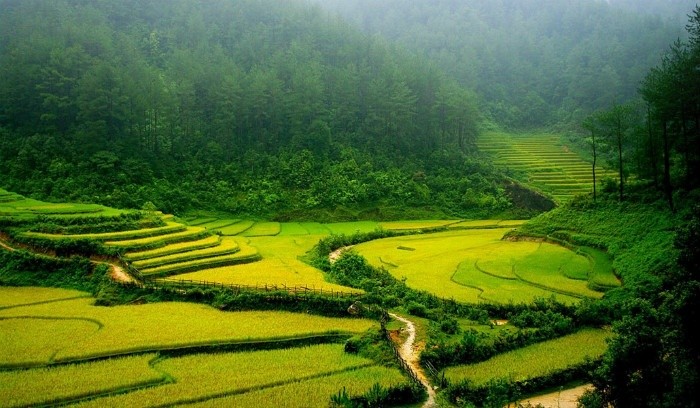 Photo: Dang Tuan Trung
Tu Le is a highland commune located on the side of Khau Pha pass, in Van Chan district, Yen Bai province. It is nestled in the heart of a big valley, like a small child who is sheltered by high mountains.
On the road of Mu Cang Chai along Highway 32, before conquering Khau Pha pass - one of the four most magnificent and spectacular peaks in Vietnam, you can stay at Tu Le commune for a day and enjoy the charming landscape
The four seasons of the sublime
If you want to admire and enjoy the scenery of beautiful fields like giant, magical mirrors, you can travel to Tu Le from around May - June.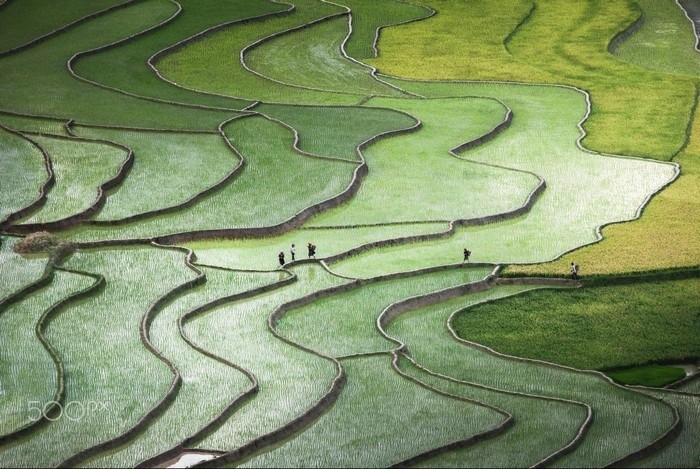 Photo: Quynh Anh
At this time of rice watering season, Tu Le becomes ravishingly beautiful, sparkling and shimmering, reflecting the surrounding scenery. The attractive, elegant scenery is full of charm for passengers.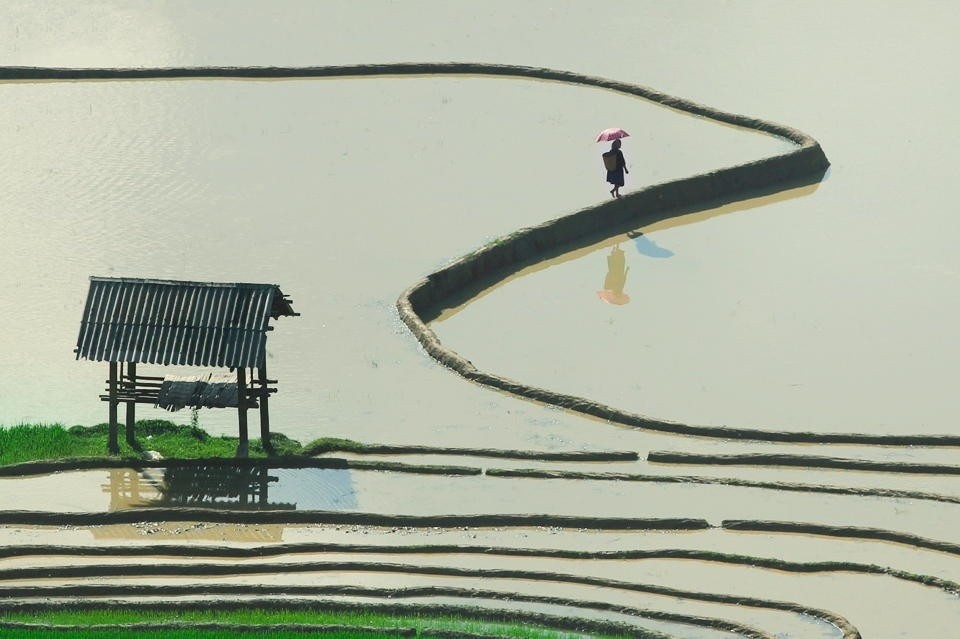 Photo: Tuan Anh
When the rice ripens, Tu Le becomes more passionate with a sweet, fragrant scent, enough to make anyone feeling ecstatic.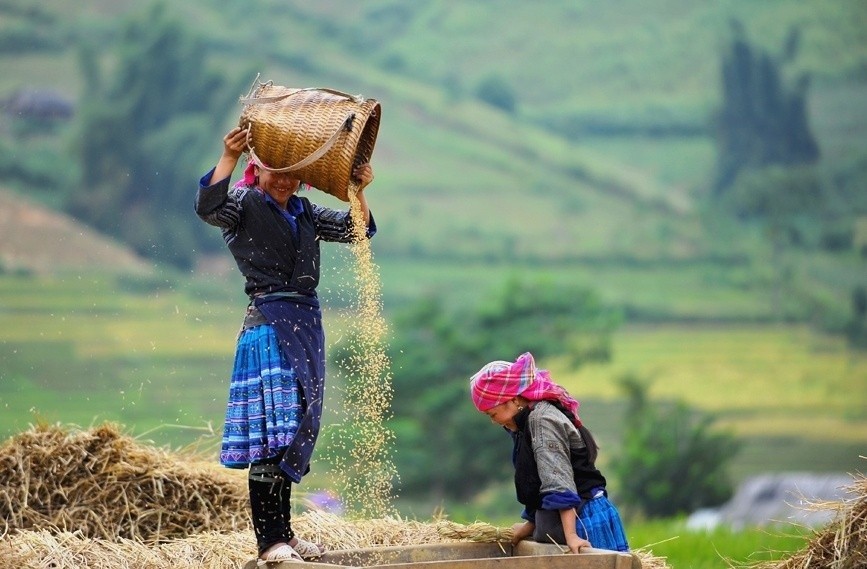 Photo: Ngong Hankang
The ripe rice season is also the time when Tu Le upland commune is the most lively. Fields of fantastic colors glow brightly under the northern sun. When the golden season covers the whole valley in the autumn days, from above, beauty appears around every corner of Tu Le.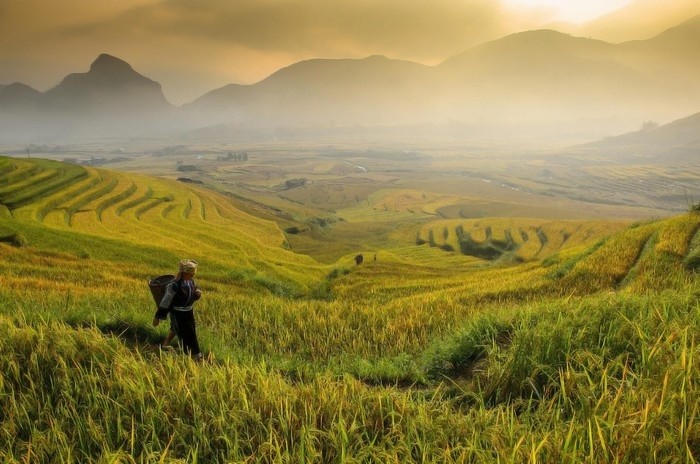 Photo: Nikon Sek
The land where heaven meets earth
Tu Le is a magical natural beauty that is blessed by both heaven and earth.
Early in the morning, you can completely walk around this land to watch the sunrise, radiating warm, pure rays of sunshine mixed with the mist and quickly dissipating it. During that time of transition, the real and fake scenery in this place will surely make you flustered, dumbfounded and unable to speak, just standing there looking at you without blinking your eyes.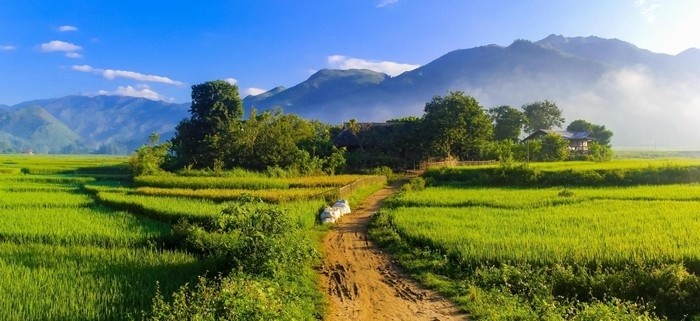 Photo: Fxhfh Eyrndj
Even in the bright afternoons with golden rays of sunshine, Tu Le also makes many people fall in love. The whole valley at that time was sparkling and sparkling, the sky was still blue, the clouds were still floating, bringing a poetic and strangely peaceful space.
Photo: Quoc Tran Le Bao
As the night falls, the sky is splendid with new colors, the sun is like a dying coal and the clouds are gorgeous pink along with the sound of rustling sounds.
You can also admire and enjoy the beauty of the dark, mysterious night in the Northwest highlands. Looking up at that high sky, you will be able to see the full moon illuminating a corner of the sky, along with the splendid stars that seem to wink at you. The night is cold yet Tu Le will make you feel happy and warm with its magical charm.
The sudden winds blowing past not only soothed the hearts of travelers but also made them immersed in that dreamy, romantic scene. Before such beauty, many people overflowed with a roller coaster of emotions, which can hardly be fully expressed in words.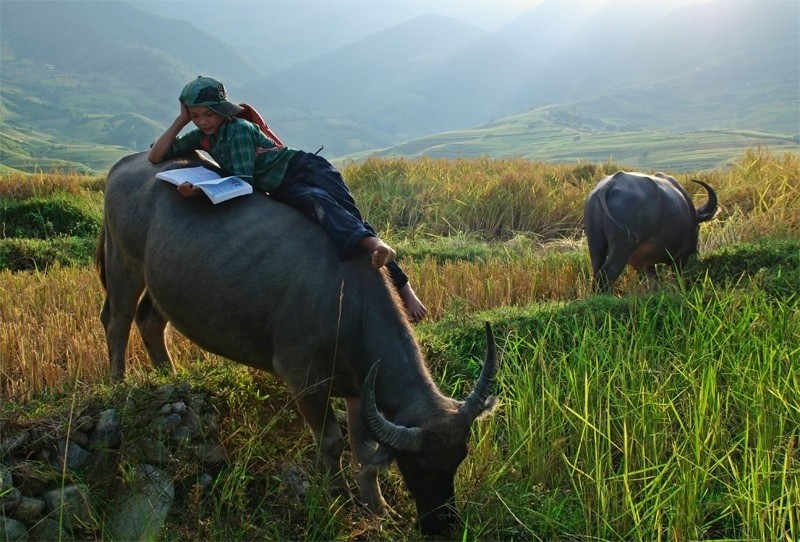 Photo: Nguyen Thanh Luy
Explorer's favorite destination
At Tu Le, there are countless adventures awaits for curious explorers, such as weaving among the wild mountains, immersing in streams like beautiful dreamy silver silks for hours, tasting famous traditional and historical cuisine specialties like quintessential Tu Le sticky rice. You can also tinker with the brilliant traditional culture of the people of this land to create unforgettable memories. Those are just a few of enchanting things that you do not miss when traveling to Tu Le!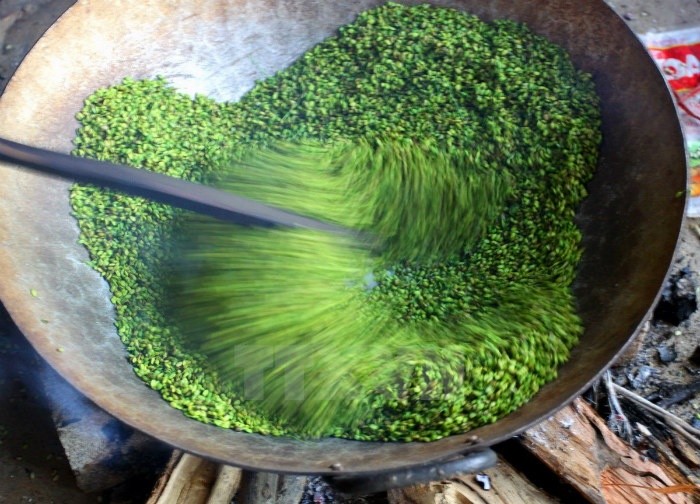 Cốm - A Tu Le specialty. Photo: The Duyet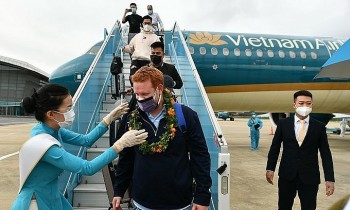 National
Vietnam News Today (Jan. 29): Vietnam records 14,892 new local Covid-19 cases; PM orders prioritizing pandemic control for safe and warm Tet; Vietnam scraps rapid Covid test requirements for int'l passengers; Vietnam-Australia trade hits all time high in 2021.