Australia joins 'Quad' drill with US, Japan, India
Military exercises set to take place in the Bay of Bengal and the Arabian Sea.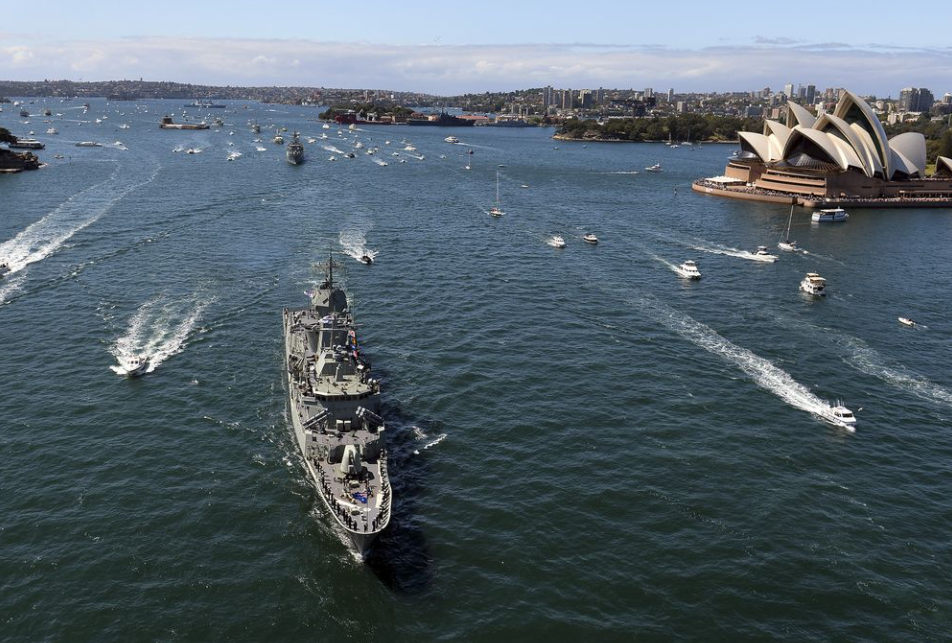 Royal Australian Navy warship HMAS Paramatta sails in front of the iconic Sydney Opera House. (Photo: AFP)
Australia to join US, Japan, India's drill for the first time
India, Japan, the United States, and – for the first time since 2007 – Australia will take part in this November's Malabar naval exercise, a move that is likely to lead to protests from China, said Al Jazeera.
Australian Defence Minister Linda Reynolds said late on Monday that the drills were about "demonstrating our collective resolve to support an open and prosperous Indo-Pacific" – an allusion to countering China's power.
Senator Reynolds said Australia had accepted an invitation from India to participate in Exercise Malabar next month. Australian news sources said the development comes as Defence Minister Linda Reynolds, who met with her Japanese counterpart Nobuo Kishi overnight, raised "serious concern" about recent incidents in the South China Sea.
The exercise will be held in the Bay of Bengal and the Arabian Sea, along some of the world's busiest trade routes, to "strengthen the coordination between the Navies," India's Ministry of Defence said in the statement. Earlier, the exercise was held off the cost of Japan and off the coast of Guam in the Philippine sea, Bloomberg cited.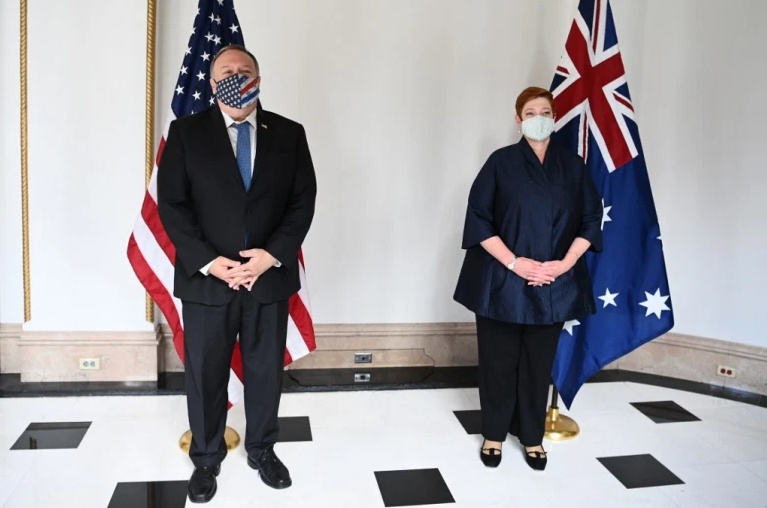 A development in Quad's consensus. (Photo: Al Jazeera)
A development in Quad's consensus
Australia has not participated in the drill since 2007 – when the four countries were forced to allay concerns it was a front against China after Beijing issued a request for information about the meeting. Australian Senator Reynolds traveled to Japan on Sunday to kick off several visits to partners in Asia with an aim to ensure a "stable, secure and sovereign" Indo-Pacific region where international rules were respected.
A joint statement from Senator Reynolds and the Japanese Defence Minister Mr. Kishi didn't mention China explicitly but said the pair exchanged views on regional affairs, including the East China Sea, the South China Sea, and North Korea.
A renewed push to develop the Quad into a formal counterbalance to China included talks between foreign ministers in Tokyo earlier this month. At that meeting, US Secretary of State Mike Pompeo called on Asian allies to unite against China's "exploitation, corruption and coercion" in the region, AFP cited.