Australia, Vietnam join hands to eliminate violence against women, children in Vietnam amid COVID-19
The Government of Vietnam, Government of Australia, UNFPA, UNICEF and UN Women are all working together in the new partnership "Supporting Interventions to Eliminate Violence against Women and Children in Vietnam under COVID-19 Emergency Context".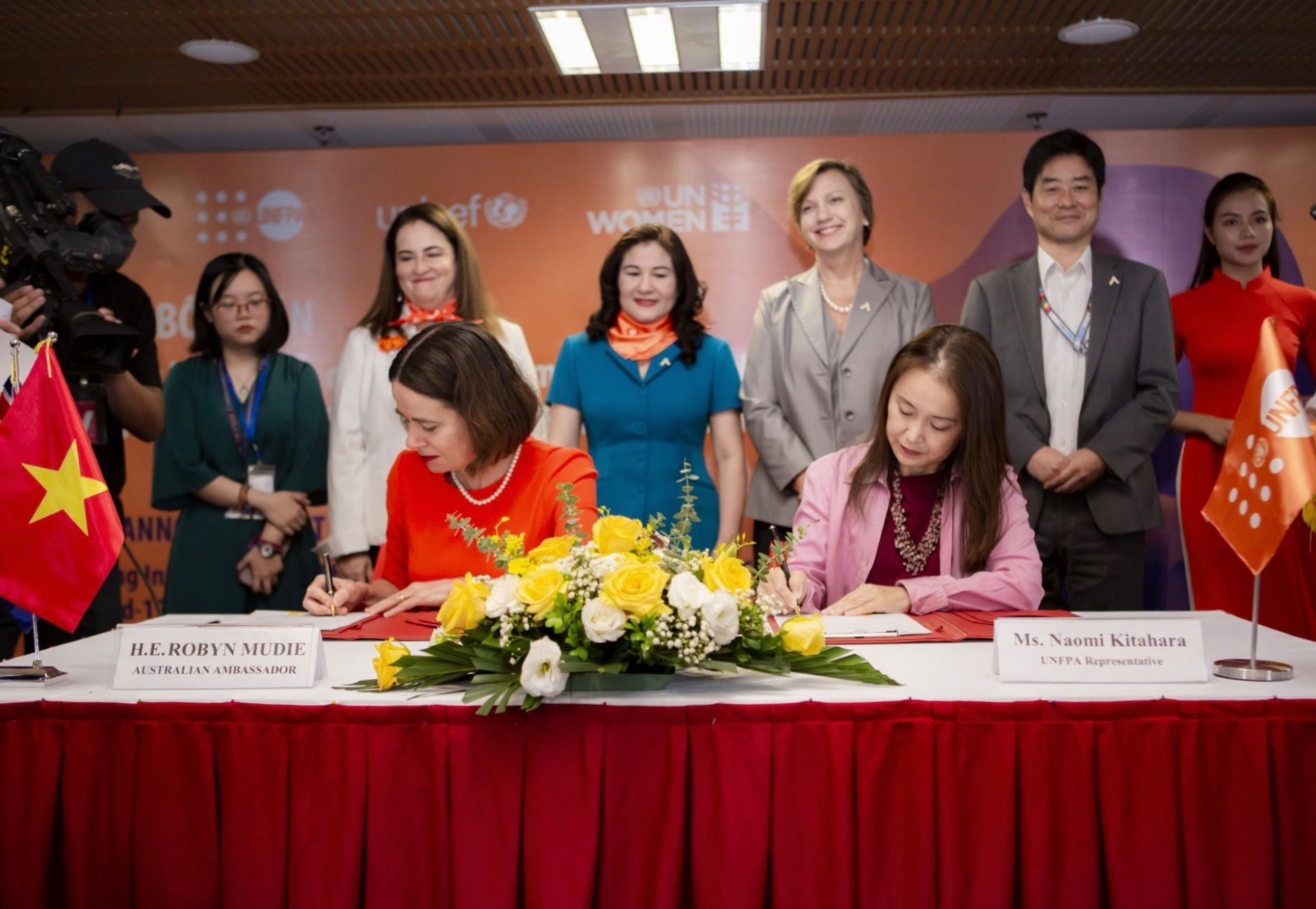 Australian Ambassador to Vietnam, Robyn Mudie, and UNFPA Representative to Vietnam, Naomi Kitahara (on behalf of the three UN agencies), sign on to the new partnership.
The National Study on Domestic Violence against Women in Vietnam, conducted by the General Statistics Office in 2010, showed that 58% of ever-married women had experienced at least one of the three forms of violence (physical, sexual or psychological) in their lifetime. The Government of Vietnam reports over 2,000 cases of child abuse every year, of which 75% are of sexual abuse.
A new joint project to address violence against women and children in Vietnam in the context of COVID-19 will be launched by the Government of Australia and the United Nations agencies in Vietnam on June 17.
According to Australian Ambassador to Vietnam, Robyn Mudie, the world has seen a dramatic increase in violence against women and children as a result of COVID-19. Australia is responding at home by providing urgent additional funding to support survivors of violence. In Vietnam, Australia is partnering with UNFPA Vietnam, UNICEF Vietnam and UN Women Vietnam to provide survivors with essential services such as emergency housing and counselling, and to prevent further violence through public awareness campaigns.
Australia's AUD 2.5 million (over USD 1.7 million) contribution will support the Vietnam government, the UN and civil society organisations to undertake this important work. This is part of the Australia's AUD 10.5 million (over USD 7.2 million) budget package that the Australian Government supports Vietnam in coping with COVID-19. The purpose of this joint initiative of UNFPA, UNICEF, and UN Women is to strengthen the national response mechanisms to violence against women and children in context of the COVID-19 crisis.
The co-implementing agencies of the project include Vietnamese Ministry of Labor - Invalids and Social Affairs; Ministry of Culture, Sports and Tourism; Ministry of Education and Training; Central Vietnam Women's Union, the Center for Studies and Applied Sciences in Gender, Family, Women and Adolescents (CSAGA) and other relevant agencies.
"Ending violence against women and children should be a priority for everyone. There is no way for Vietnam to achieve the 2030 Sustainable Development Goals without addressing the issue of violence against women and children. It is about making sure that everyone is part of the country's sustainable development process, leaving no one behind. We trust this new project will make a great leap forward to eliminate violence against women and girls in Vietnam," said Naomi Kitahara, UNFPA Representative in Vietnam at the project launch ceremony, on behalf of the UNFPA, UNICEF and UN Women.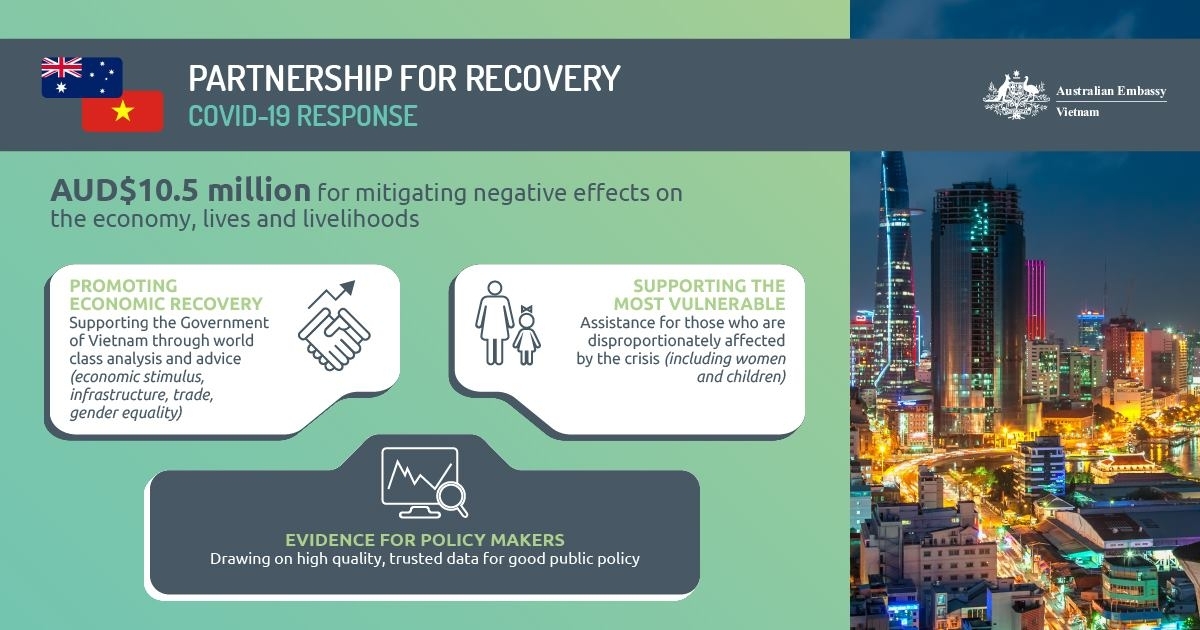 Australia has committed AUD 10.5 million toward supporting Vietnam's COVID-19 response and recovery.
Under a Strategic Partnership, Australia and Vietnam are working together to contain the impact of the pandemic on lives and livelihoods. The two countries recently reiterated their commitment to boosting two-way trade and investment, and to supporting one another to respond to the long-term effects of the pandemic.
Australia is refocussing much of its development program in Vietnam to help the country respond to COVID-19, including AUD 10.5 million towards high priority programs including workforce development, economic reform, infrastructure, gender equality, agriculture, tourism, and innovation are supporting Vietnam's economic recovery priorities.
This will help ensure Vietnam has the best available economic analysis and advice to hand as it heads toward stimulus and recovery, and as it works to cushion the impacts of the pandemic on the most vulnerable./.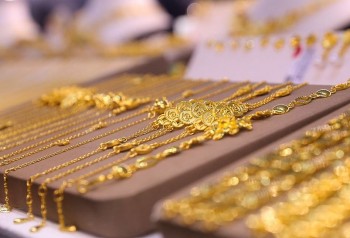 Economy
Vietnam Business & Weather Briefing (May 17): Reference exchange rate kept unchanged, gold price remained, Vietnamese e-commerce likely to reach US$39 billion by 2025.