COVID-19: KOICA supports over USD 10,000 support package for needy women in Hanoi
The Korea International Co-operation Agency (KOICA) Hanoi office on April 23 provided a support package worth USD 10,530 to the Vietnamese Women's Union (VWU) to help vulnerable women in Hanoi overcome difficulties caused by the COVID-19 outbreak.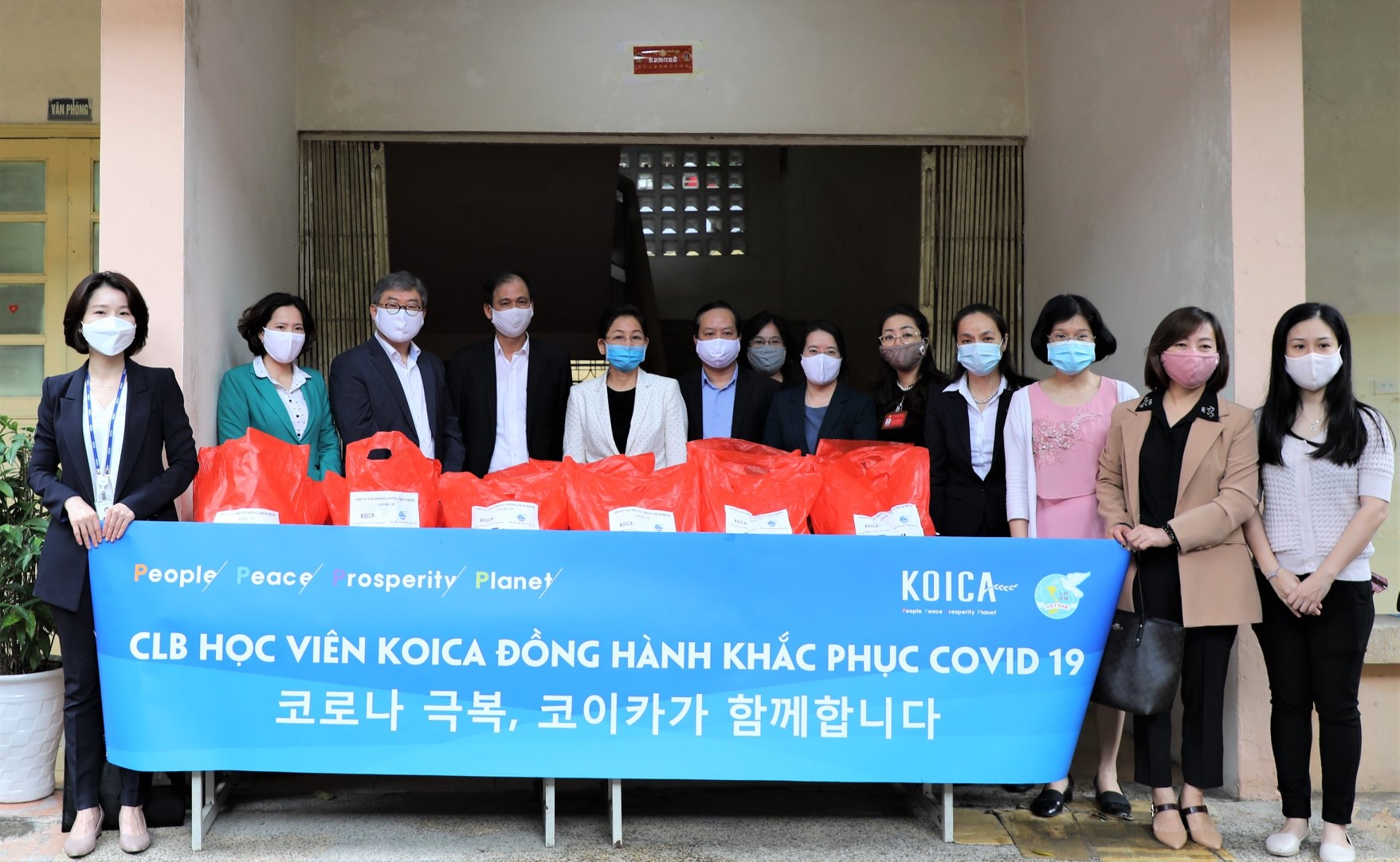 At the ceremony. Photo: KOICA
KOICA has cooperated with KOICA Club Vietnam to offer the VWU an emergency support package to help people of the Peace House Shelters Project (supporting victims of trafficking in persons), hemodialysis patients, low income people, women with disabilities, women migrant workers, unemployed people due to COVID-19, etc.
KOICA's support this time is given priority to disadvantaged groups of women, people with disabilities and children who are under Government support. KOICA, KOICA Club Vietnam and the VWU have quickly identified the needs of these groups' essential necessities and have developed a response support plan to promptly help them. With a narrowed budget due to limited face-to-face activities by COVID-19, KOICA has handed over WVU a USD 10,530 support package from KOICA Club Vietnam fund for purchase emergency first aid supplies and daily necessities (includes face masks, hand sanitiser, nutritional supplements, and vitamins, medicines).
KOICA is an aid agency of the Republic of Korea's government which is committed to promoting sustainable growth globally. KOICA is currently supporting the VWU with a project "Capacity Building on Gender Equality, Women's Empowerment and Girls Protection" for three years (2019-2021), through providing specialized training courses for officials of all-level VWU chapters and representatives of some relevant agencies on women affairs, such as policy advice, vocational training, and knowledge on gender equality.
At the same time, KOICA has collaborated with the VWU to implement another project on "Strengthening Vietnamese capacity for sustainable reintegration of returning women migrants and their households"./.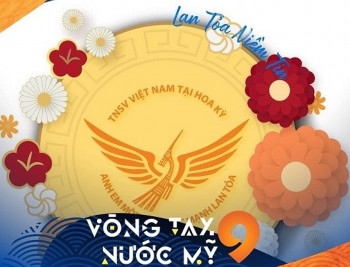 Overseas Vietnamese
Association of Vietnamese Students and Professionals in the United States (AVSPUS), in collaboration with Vietnamese Youth and Student Association in Texas, shall co-organize the series of events named "The 9th America's Arms" (Vong tay nuoc My) in December in Dallas, Texas (USA). It is known as the year-end meeting for Vietnamese youth and students in the US.