Australian Ambassador Honors Vietnamese Women's Role as UN Peace Envoys in Africa
Robyn Mudie, Australia's ambassador to Vietnam, spoke with UN peacekeepers and officers about the importance of women in UN peacekeeping missions, as well as their potential in Africa.
At the invitation of Major General Hoang Kim Phung, Australian Ambassador to Vietnam Robyn Mudie paid a visit to the Vietnam Peacekeeping Department, where she discussed bilateral military cooperation and met female UN troops who had served or are about to serve in UN peacekeeping deployments.
The visit is part of a celebration of Vietnamese Women's Day, which falls on October 20. Ambassador Mudie discussed the importance of women in society, as well as the problems and opportunities that women face when taking up these responsibilities, with officials and peacekeepers.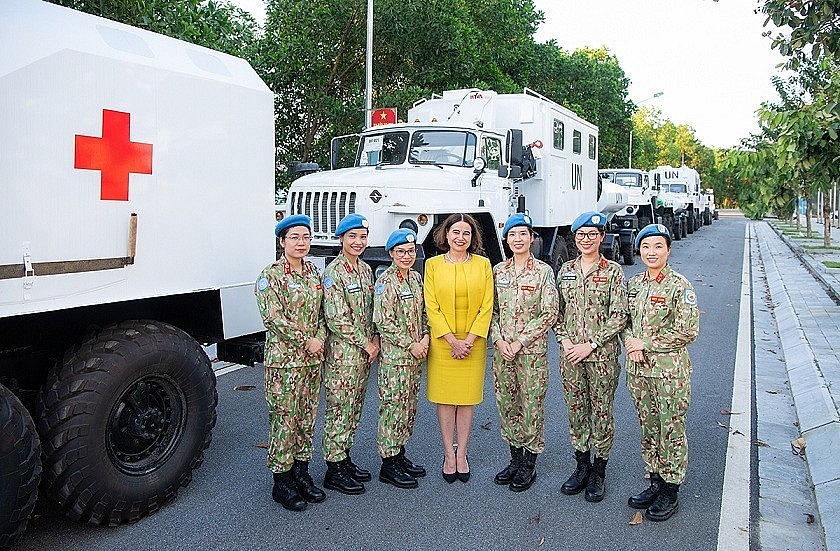 Ambassador Robyn Mudie (yellow shirt) took a photo with Vietnamese female peacekeepers.
As for the part of the female peacekeepers, they discussed the importance of women in the military and in UN peacekeeping missions, as well as the challenges they confront in their service.
A strong advocate of gender equality, women's empowerment, and women's leadership, Ambassador Mudie emphasized the importance and role women play across sectors and across genders. United Nations peacekeeping department.
"As the first generation of Vietnamese peacekeepers and officers, you are making an important contribution to the history of Vietnam and the world by demonstrating the essential role women play in peace and security. In peacekeeping operations, you are trusted by women and girls, you are also the ones who can provide medical and health care services. Above all, you are the ones who understand women's issues the most," emphasized the female ambassador, Robyn Mudie.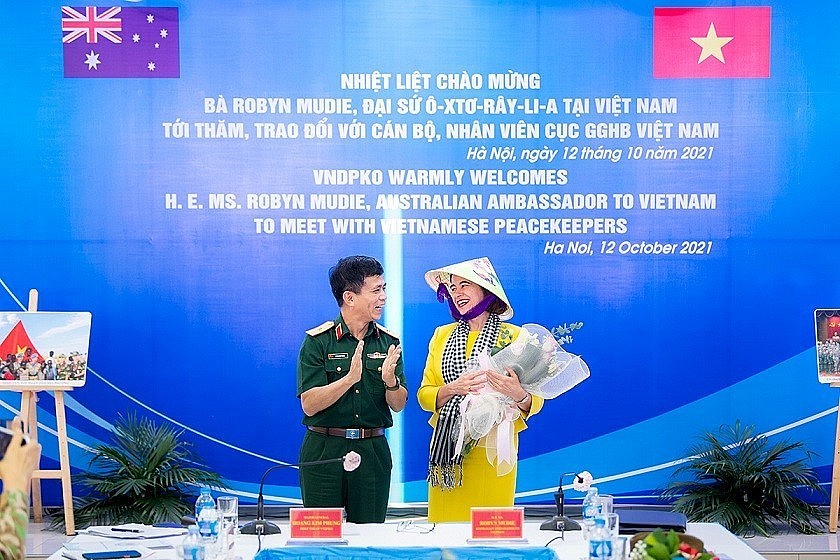 Major General Hoang Kim Phung, Director of the Vietnam Peacekeeping Department, presented a commemorative conical hat to the Australian Ambassador to Vietnam.
Vietnam's peacekeeping activities in Africa make an important contribution to Vietnam's image as a non-permanent member of the United Nations Security Council for the 2020-2021 term. Australia acknowledges Vietnam's key role as co-chair of the Working Group on Peacekeeping for the ASEAN Defense Ministers' Meeting Plus (ADMM+) and is pleased to note that Vietnam has brought The topic of women, security and peace is an important topic in this forum.
Thời Đại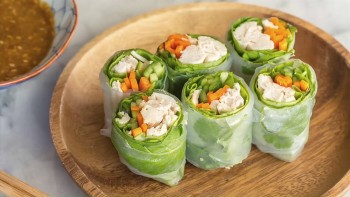 Travel
Rolls are a easy-to-make dish that is loved by many Vietnamese diners as well as Korean stars.